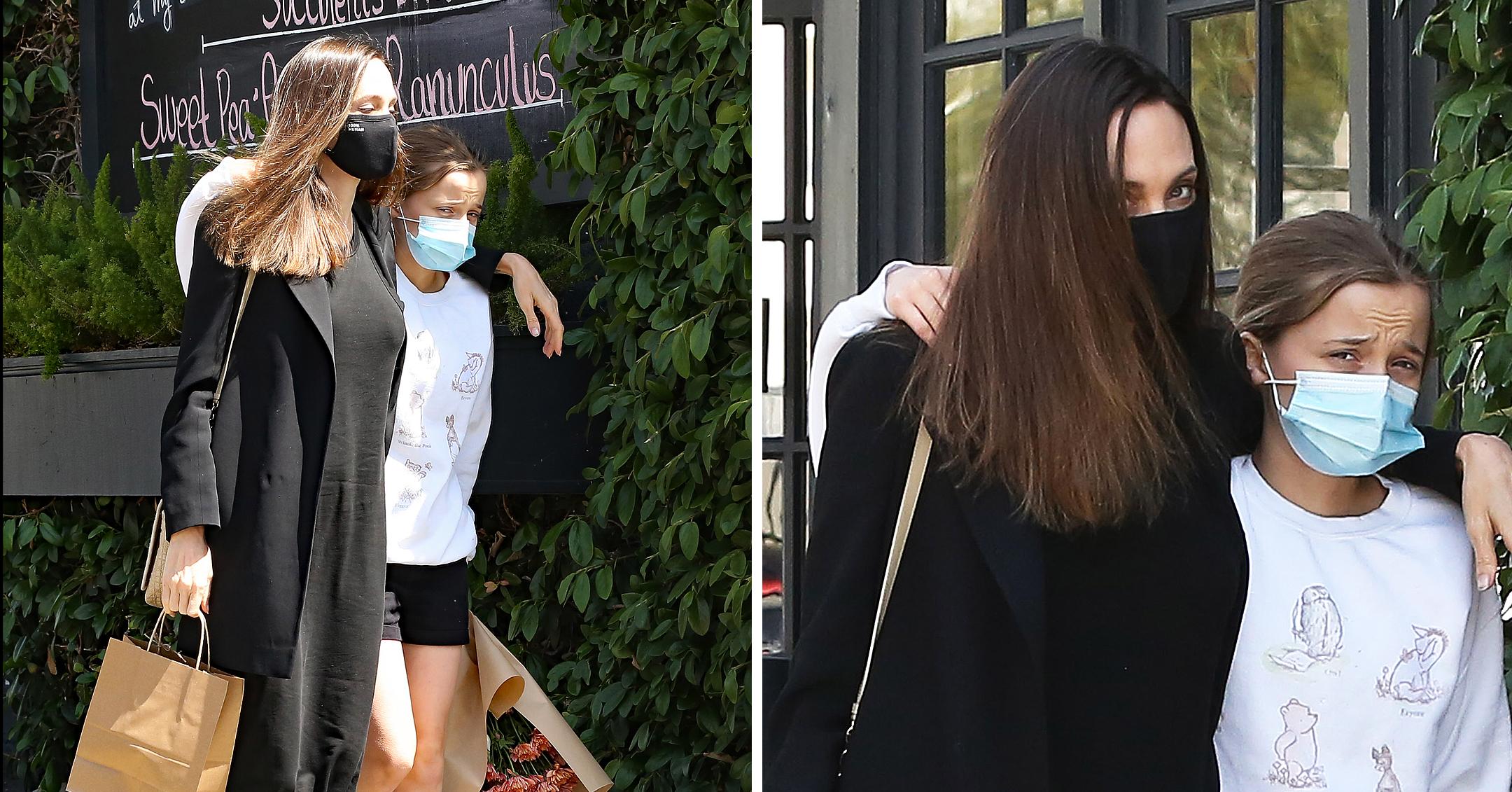 Girls' Day! Angelina Jolie & Daughter Vivienne Bond While Buying Flowers — See Photos
Mommy-daughter day! Angelina Jolie and her daughter Vivienne were spotted buying flowers on Thursday, April 15.
The two clearly have a strong bond, as they walked with their arms around one another.
Article continues below advertisement
Scroll through the gallery below to see their cute outing!
Article continues below advertisement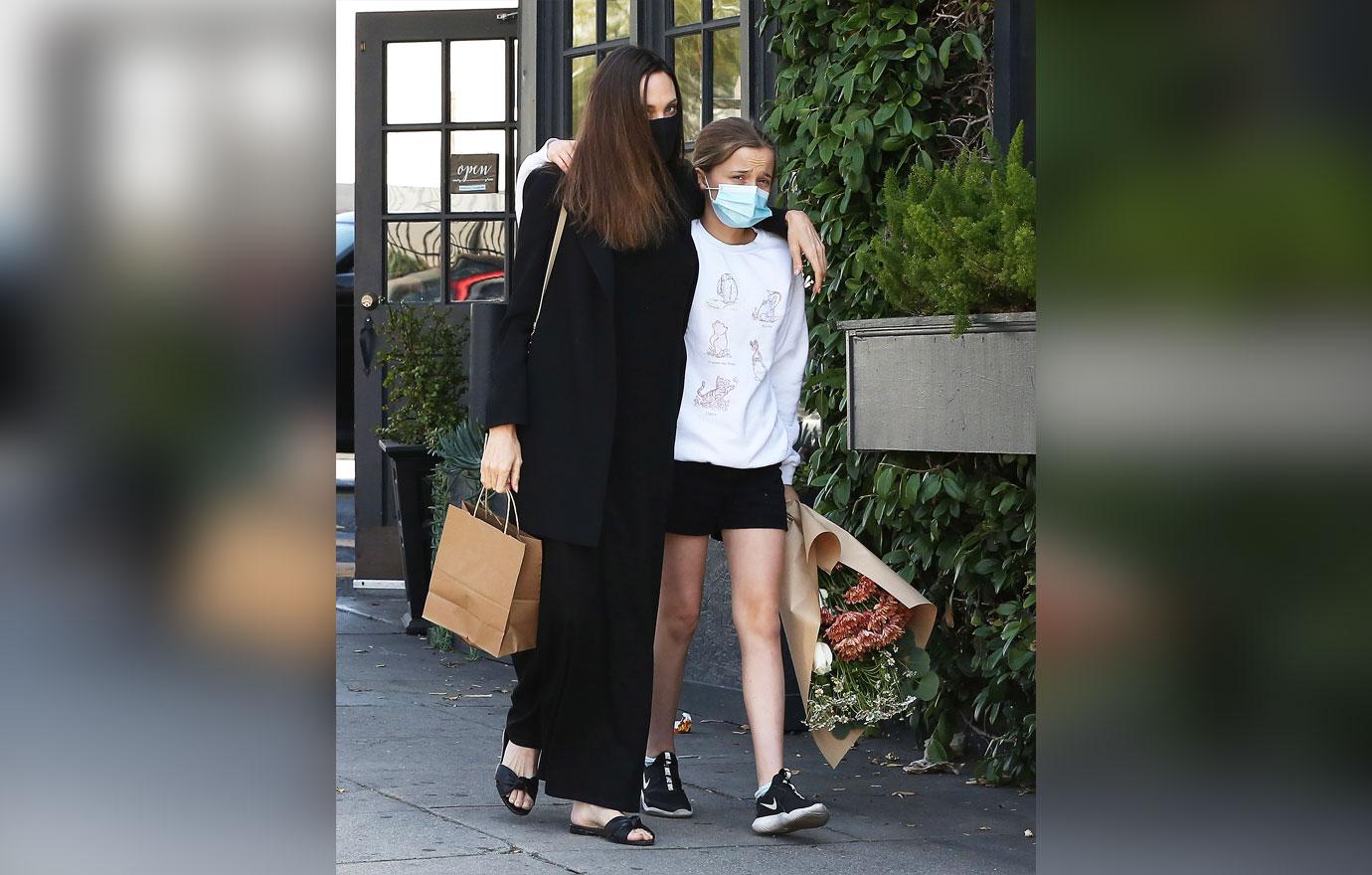 The actress looked chic, wearing a long, black dress and sandals, while her daughter, 12, sported a white sweatshirt, black shorts and black shoes. The two looked like they had an enjoyable day — and they even picked up some gorgeous flowers along the way!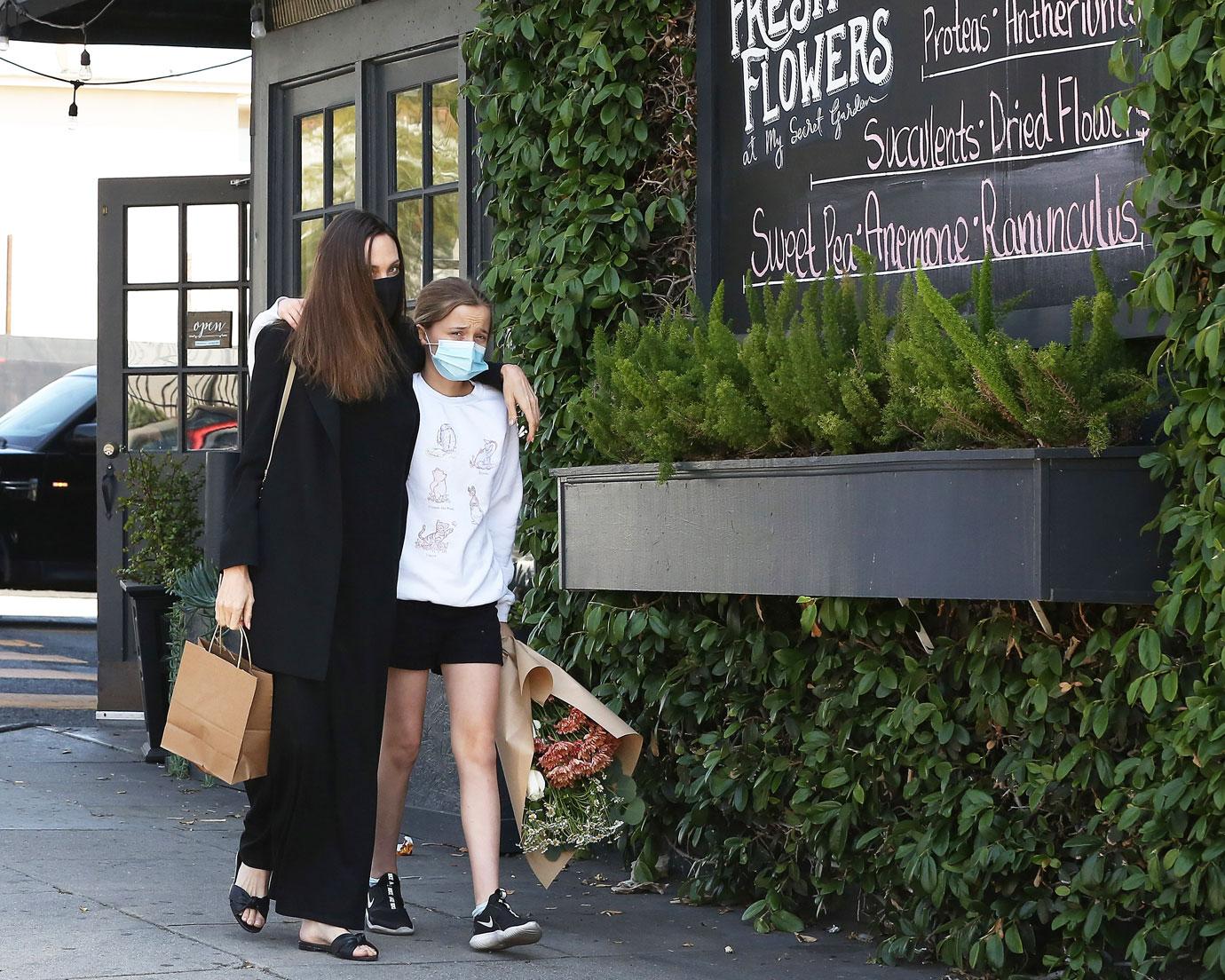 "Well, I was never very good at sitting still," the Hollywood star said of her habits. "Even though I wanted to have many children and be a mom, I always imagined it kind of like Jane Goodall, traveling in the middle of the jungle somewhere. I didn't imagine it in that true, traditional sense. I feel like I'm lacking in all the skills to be a traditional stay-at-home mom. I'm managing through it because the children are quite resilient, and they're helping me, but I'm not good at it at all."
Article continues below advertisement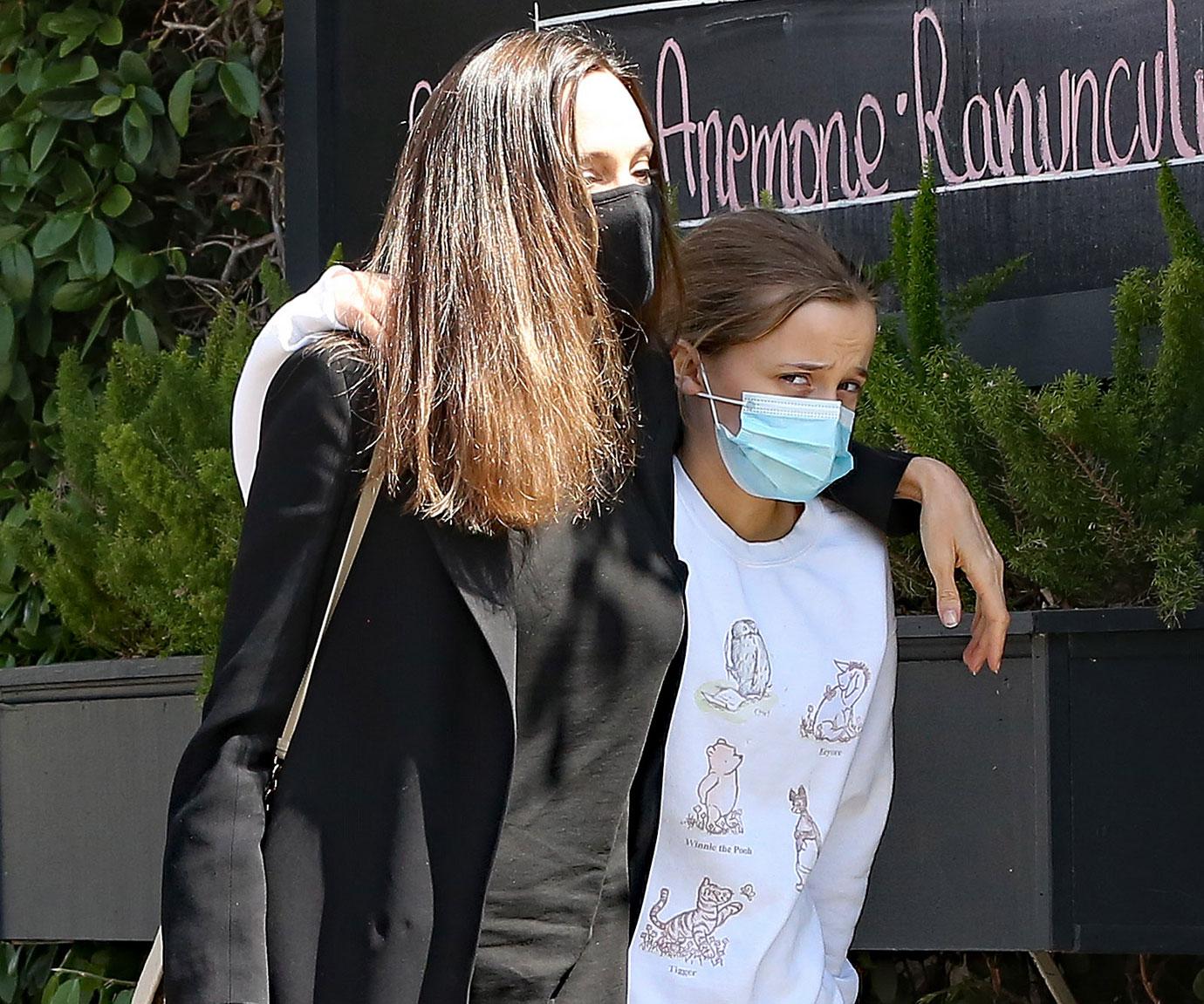 Even though Jolie has been in the spotlight for a long time, Vivienne didn't look comfortable with a camera in her face. Who can blame her, right?
"I feel like we're such a team. It may sound clichéd, but you love and you try, and even if you burn the eggs, that doesn't matter in the end. But also, you've met our kids. They're pretty capable," she added of her six kiddos.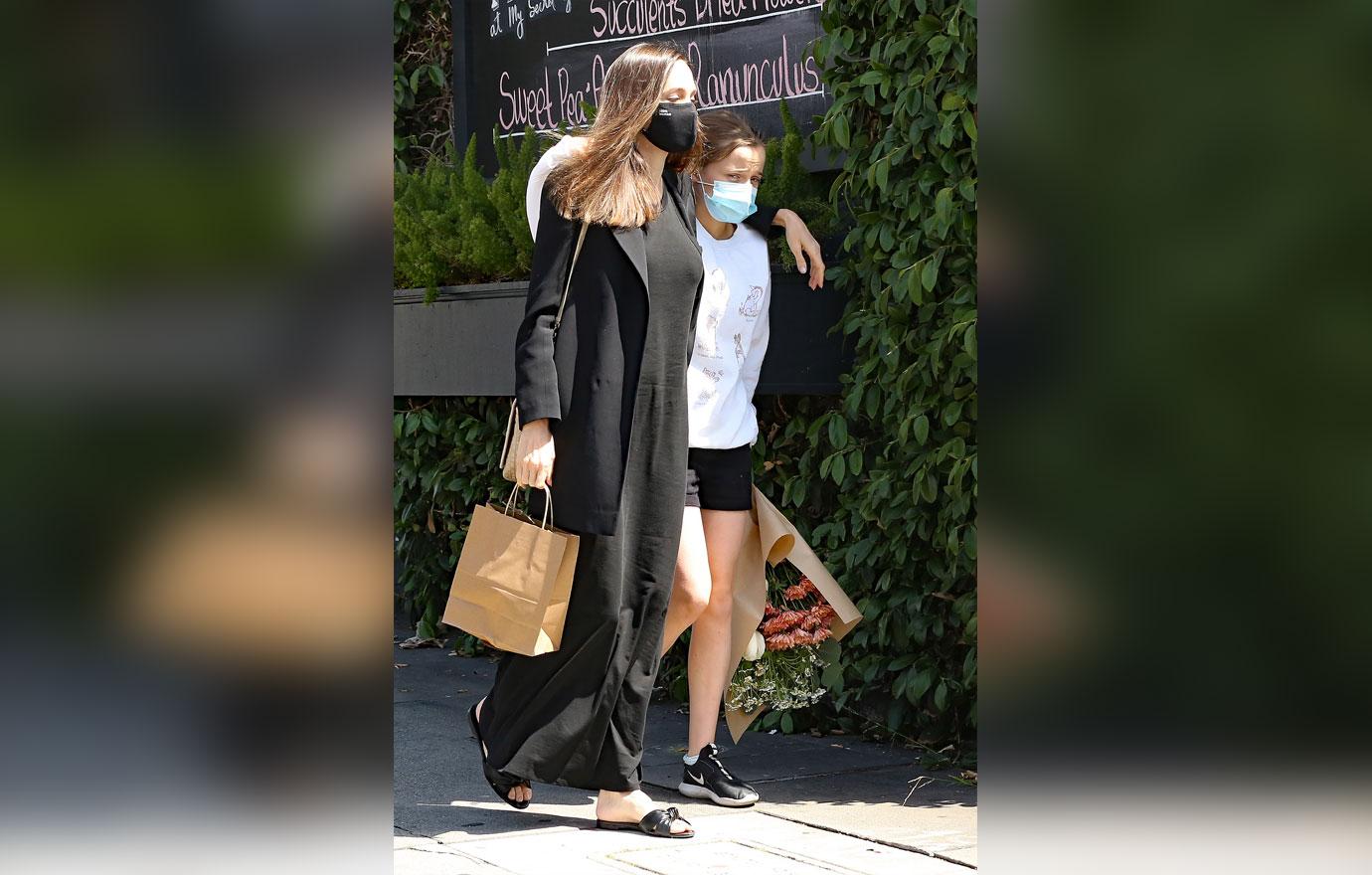 This past year has given Jolie more time to hang out with her kids, and her life is surprisingly ... normal.
"I've been on high-level meetings where there's dogs and balls and kids and things," the Oscar winner shared of what her life is like at home. "You kind of just enjoy being human with everybody else and laughing through it."
"All six kids, my oldest son's home from Korea. Lots of popcorn and just like really every family, we're just pajamas, robes, snacks," she said of their activities.