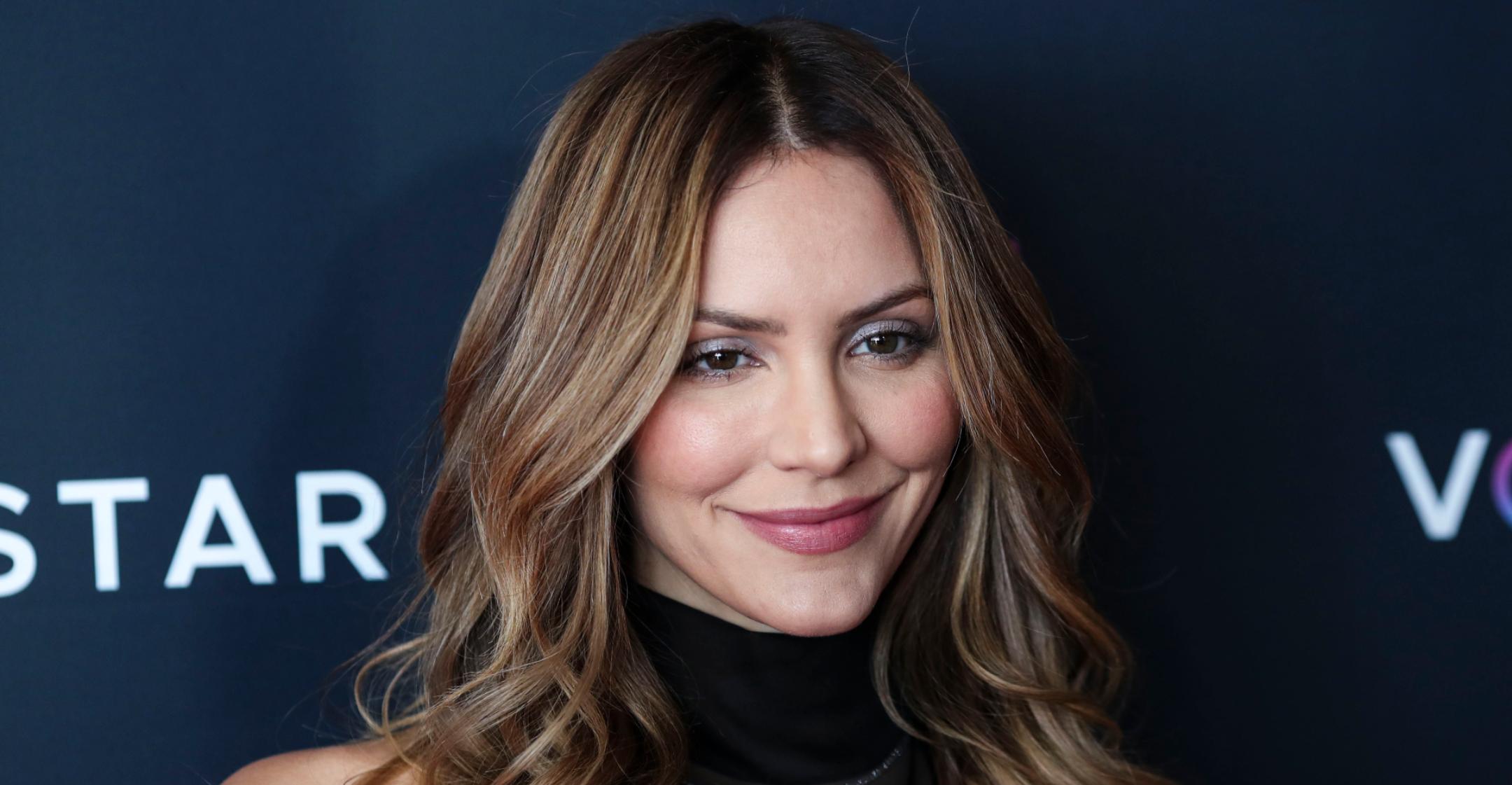 'It's The Greatest Job': Katharine McPhee Gushes Over Motherhood, Calls 1-Month-Old Son Rennie 'Such A Good Little Baby'
Baby bliss! Katharine McPhee is on cloud nine as a first-time mom to her and husband David Foster's 1-month-old son Rennie — so much so, she doesn't really mind that her sleep schedule is all over the place.
Article continues below advertisement
However, Clarkson — who has daughter River Rose, 6, and son Remington Alexander, 4 — let the Smash star know that it's all but inevitable that little Rennie will one day get into some trouble.

And though The Voice star admitted that "it's cliche," she told McPhee that discipling her son will probably be easier said than done.
Article continues below advertisement
"The hardest thing for me is when they're so freaking cute and you love them so much but they're doing something that's naughty," she explained. "And you're like, 'Nope! You will not twist me around your finger.'"
Article continues below advertisement
McPhee admitted she "can't imagine" ever getting mad at her son since he's "so sweet right now."
"Trust me, it will happen," the "Catch My Breath" crooner assured the new mom. "It will happen and you'll go, 'Whose child are you?'"
Article continues below advertisement
"I thought I would have this pressure [to bounce back] but I've just been so grateful and happy that I've had a healthy baby and I've felt really good, emotionally and physically," she shared. "I'm so happy that I don't have this crazy pressure yet to fit into whatever jeans I have in my closet."
"I don't even think about them right now!" she exclaimed. "In my everyday life, I would have an event coming up or need to work out and it's just really nice to have a break and be happy where I am."