California Gurls! Katy Perry & 7-Month-Old Daughter Daisy Dove Hit The Beach With Orlando Bloom — See Photos
Beach baby! On April 3, Katy Perry and fiancé Orlando Bloom headed to Santa Barbara, Calif., for some sun and sand with their 7-month-old daughter, Daisy Dove.
While the British actor spent some time in the waves with a nifty hydrofoil surfboard, the American Idol judge watched from a distance and doted on their little one.
Article continues below advertisement
Scroll down to see photos from their day!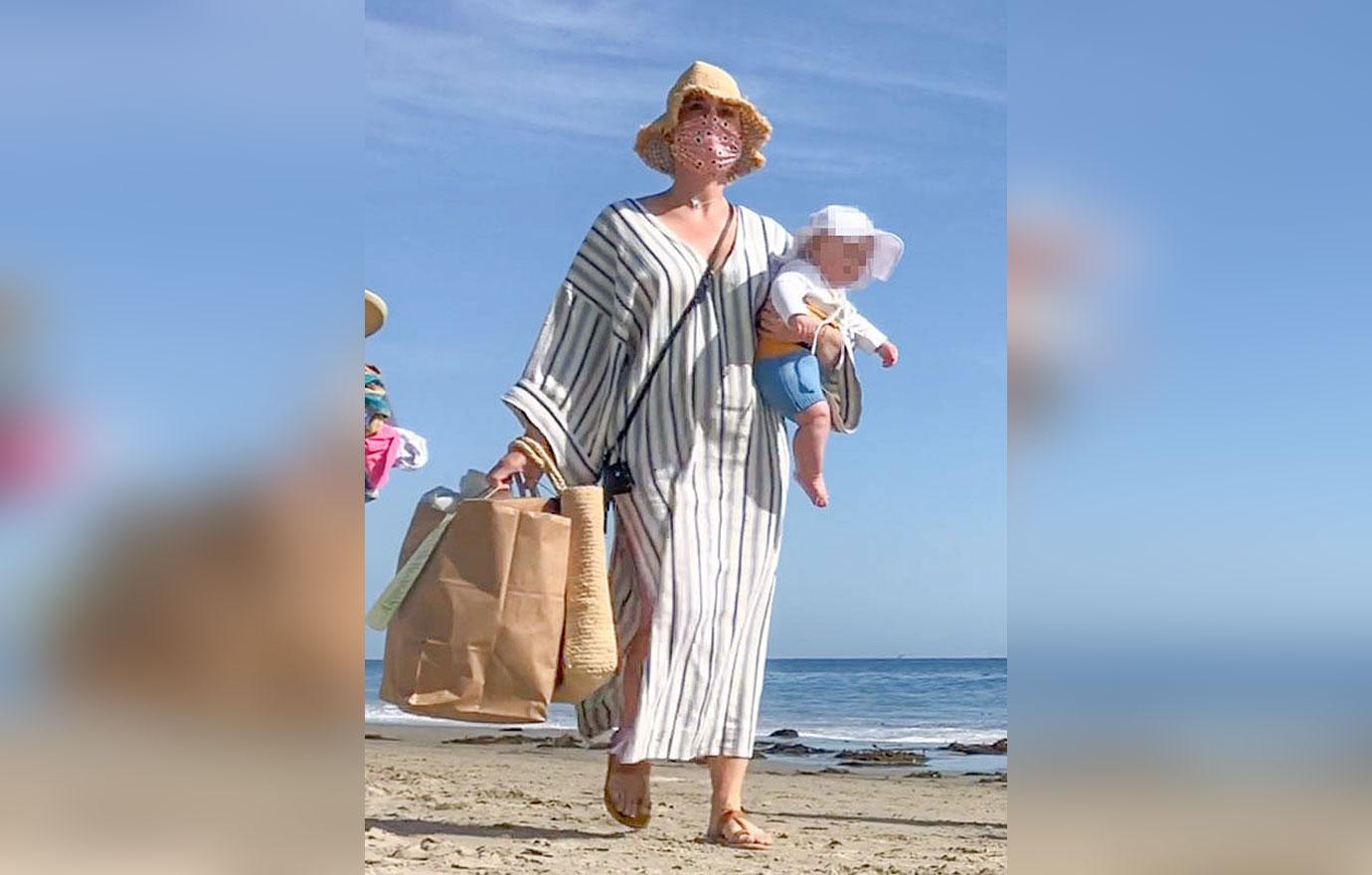 Need a hand? Perry carried a few bags in one hand and her little girl in the other.

The star wore a striped maxi dress, sandals, face mask and a straw hat, while Daisy Dove donned a white beach hat, white top and blue bottoms.
Article continues below advertisement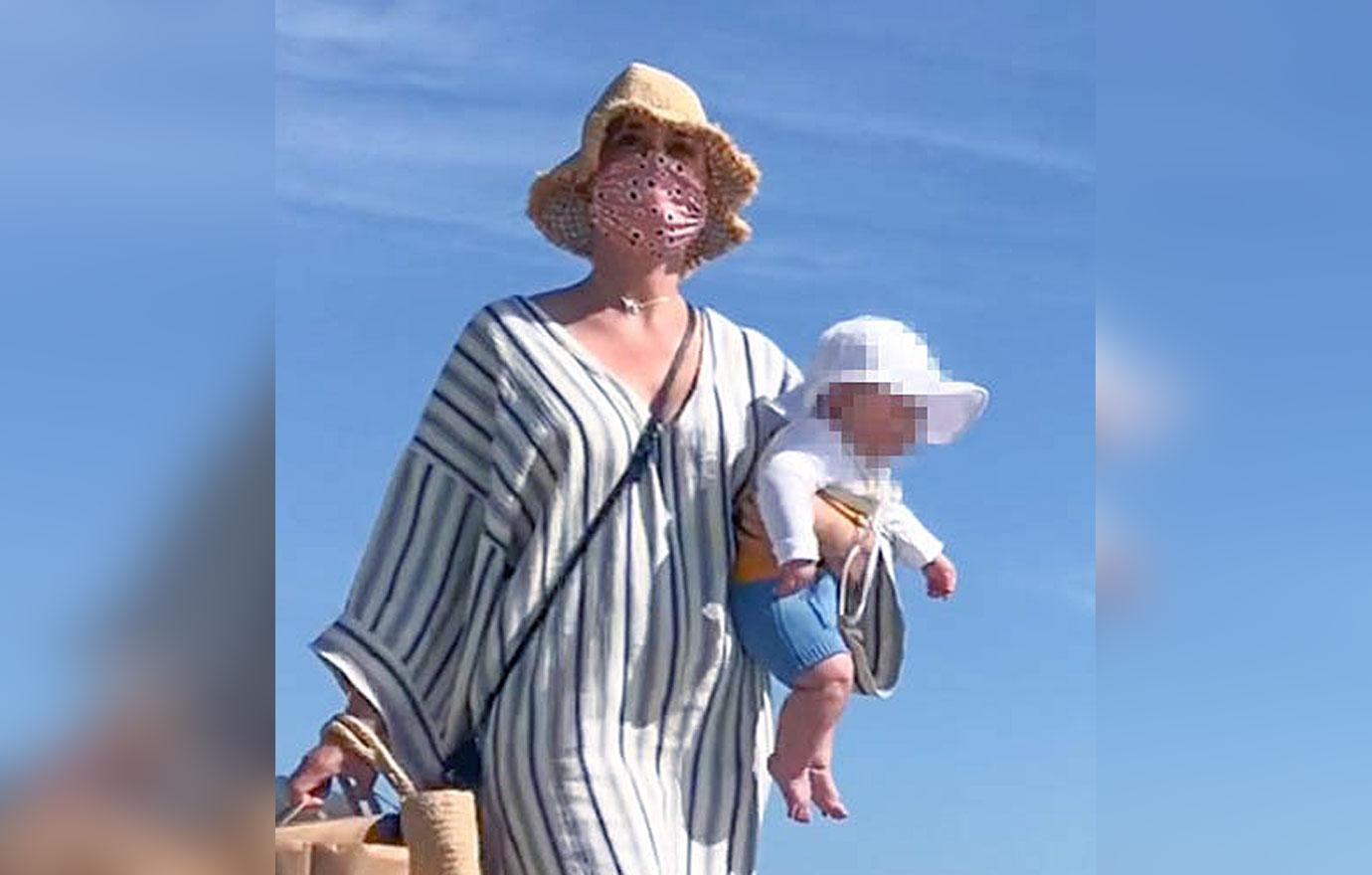 The "Smile" singer revealed she only took a little over a month of maternity leave after welcoming Daisy in late August.

"I did start filming American Idol season 4 after I'd given birth, five weeks later. And I didn't plan that," she revealed In February. "But it was like, 'Oh, my God!' It was so intense."
"Giving birth, then going back to work and breastfeeding, like, 'Holy crap! This is what women do? Oh my God,'" she added. "Women are the most powerful beings on the planet!"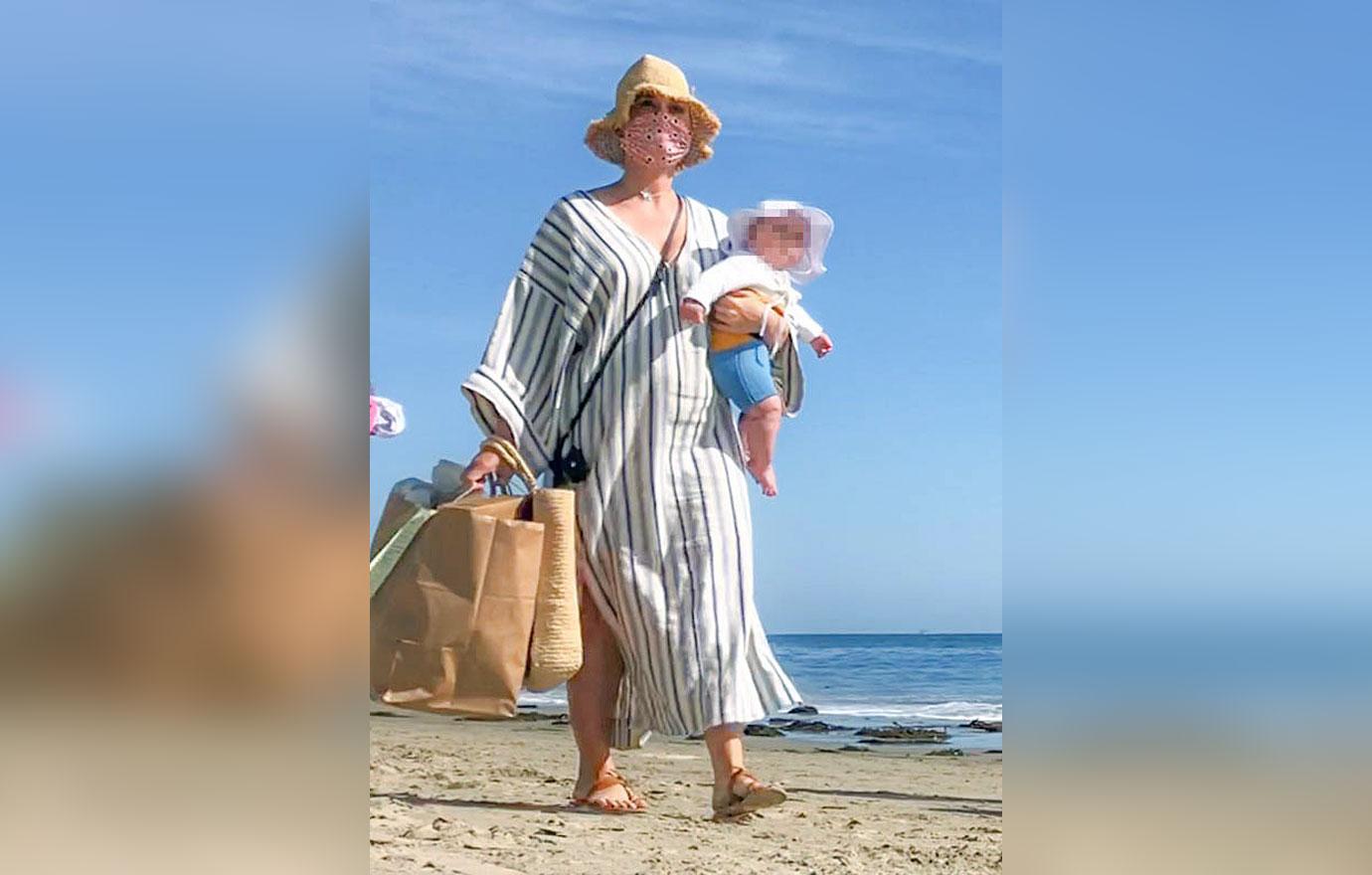 On the April 4 episode of the singing competition, Perry insisted that being a parent keeps her busy every minute of the day. "As a new mother I don't have very much time," she shared. "So I've quit shaving my legs."
She also revealed her diet has changed since becoming pregnant. "Some things really changed inside of me with having a child and feeling so much love," she noted. "I don't feel the need to eat bad foods or drink alcohol as much."
Article continues below advertisement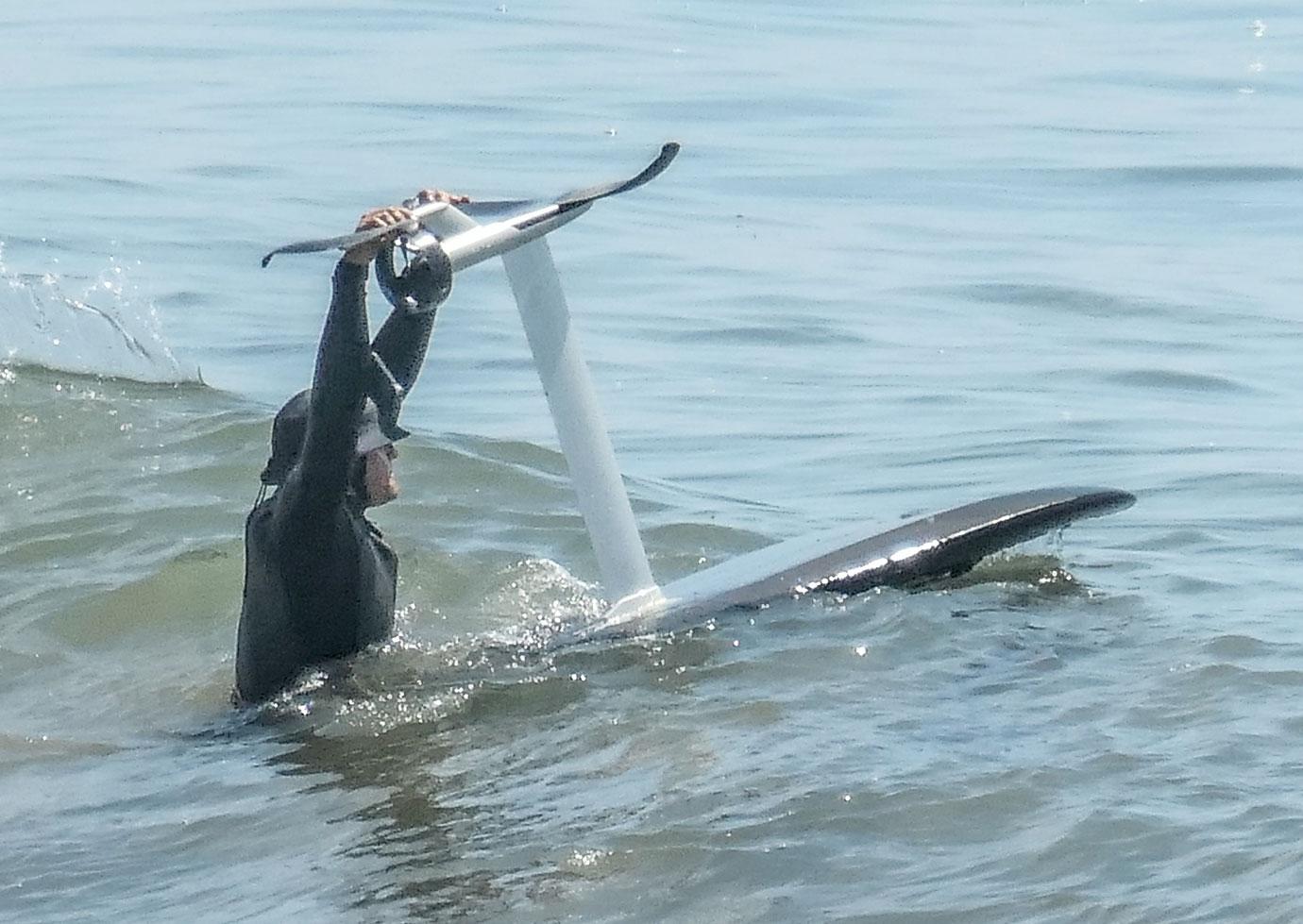 Hold on tight! Bloom covered up in a wetsuit while trying to maneuver his board.
"Daisy's a very happy baby. I'll kiss her and we'll spend some time connecting," he shared. "I'll do eye-gazing with her and sing songs, 'Daddy loves his Daisy Dove', so she knows who Daddy is."

His daughter is his second child, as he coparents son Flynn, 10, with ex Miranda Kerr. "It's amazing to be a father again. There's less anxiety this time and more presence," he revealed. "I'm a Capricorn, so I crave routine. Fortunately my partner is really into that too."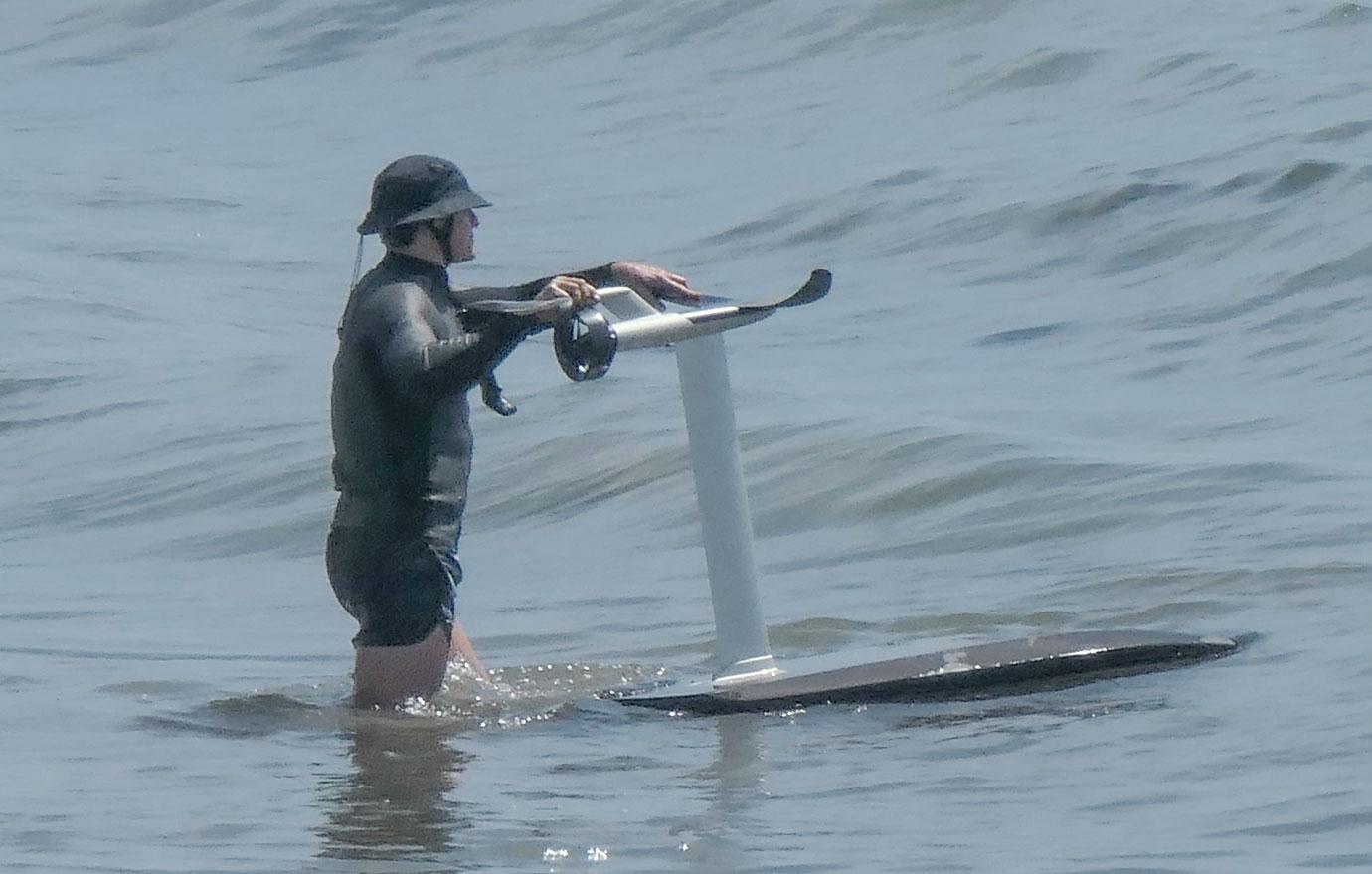 The actor got back on his feet after the wave subsided.

Perry has gushed of her fiancé, "He's been amazing, incredible and we're so in love and so grateful." Aww!