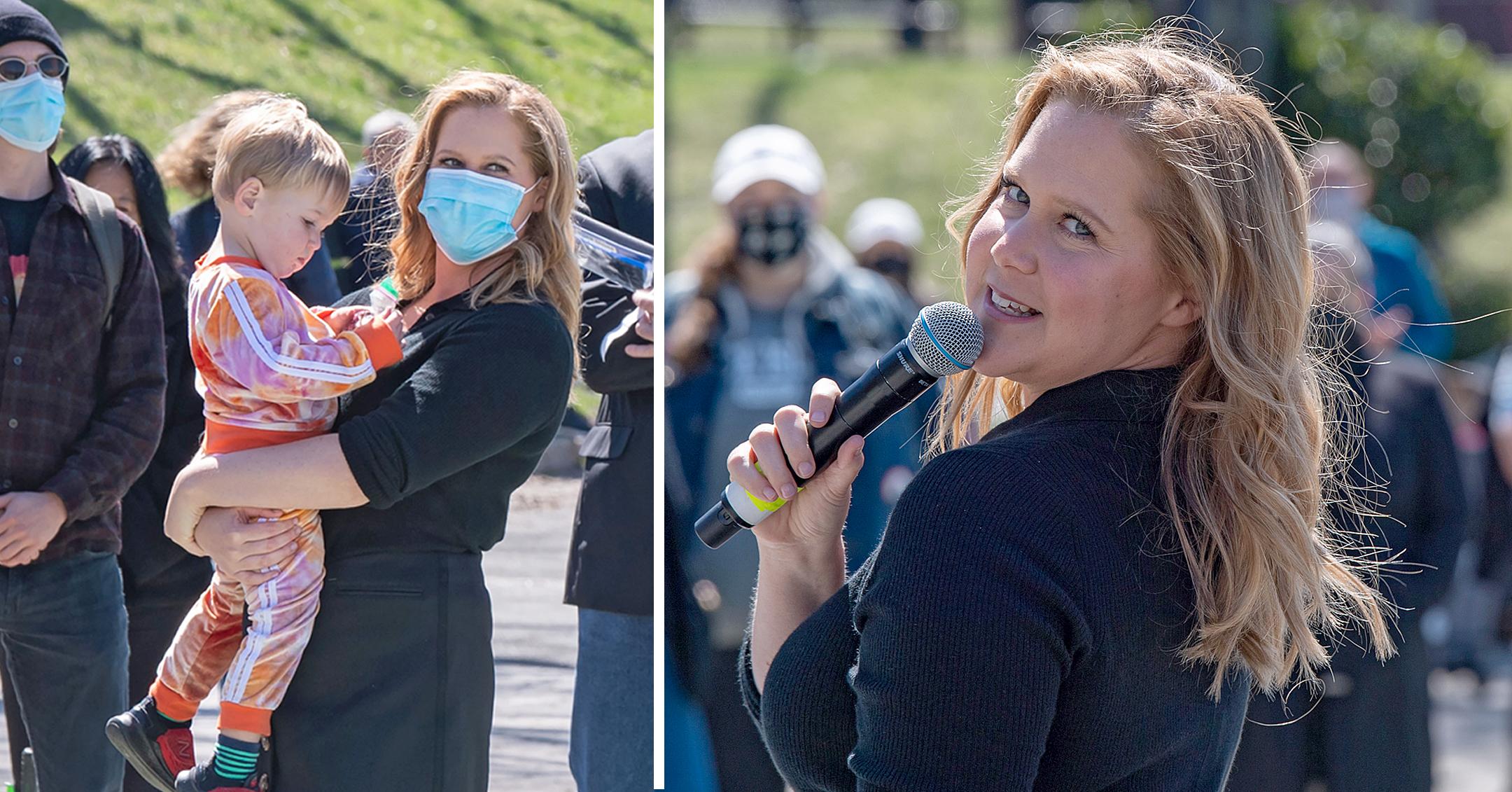 Amy Schumer's Son Gene Looks As Cute As A Button During Mommy & Me Outing In NYC's Astoria Park — See Photos
Motherhood looks good on Amy Schumer! On March 30, the comedian brought along her and husband Chris Fischer's 22-month-old son, Gene, to make an appearance in Queens at NY PopsUp, an ongoing festival that features dozens of performers.

The star, who was looking as fabulous as ever, took the spotlight to greet the crowd and crack a few jokes, but she also snuck in some one-on-time with her adorable boy.
Article continues below advertisement
Scroll down to see photos from their day at Astoria Park!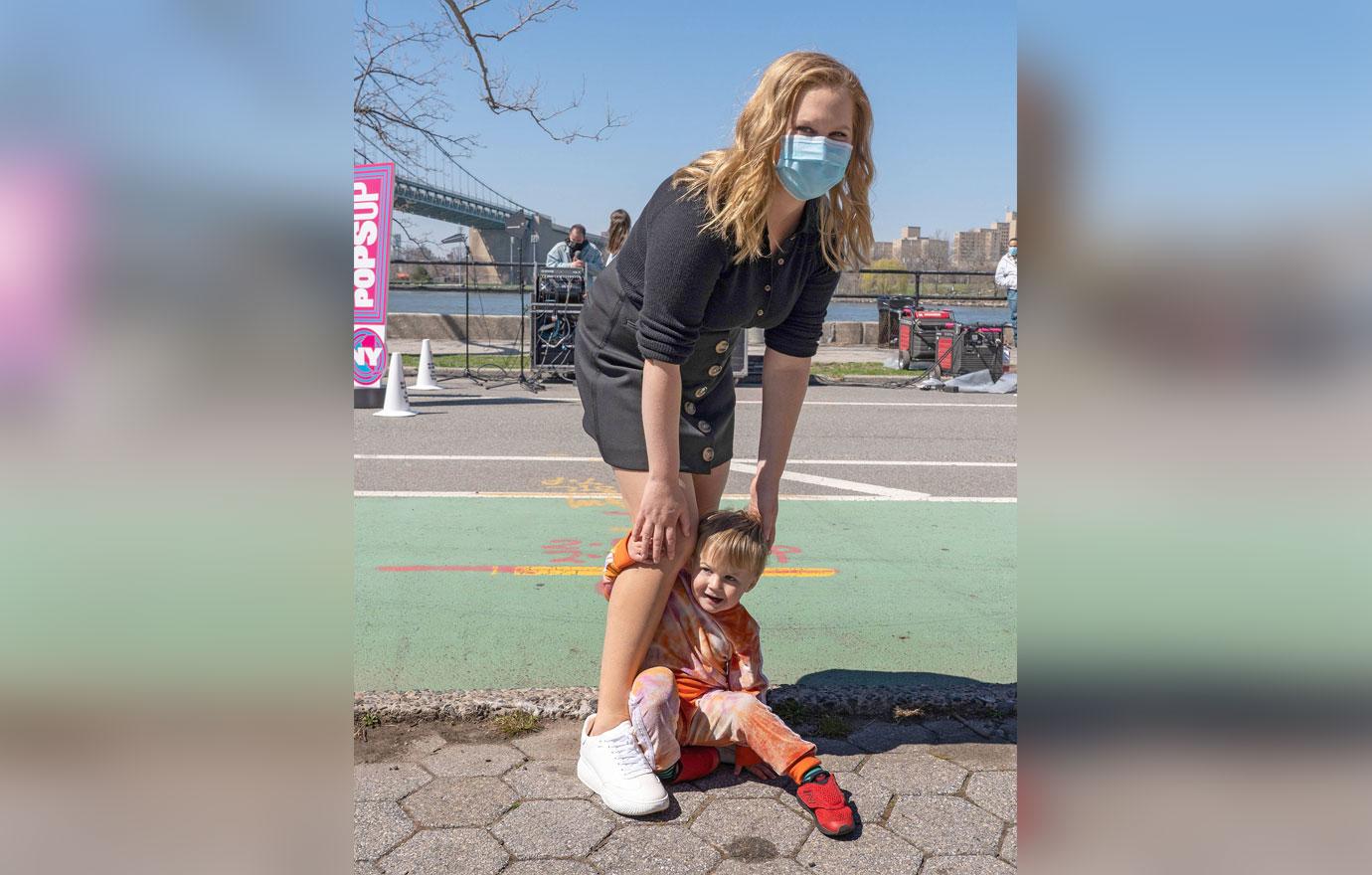 Hold on tight! While Schumer wore a black buttoned skirt and top, she dressed Gene in a vibrant orange and pink tie-dye sweat set. His red sneakers added another pop of color.

"I really have had a beautiful experience having a baby," she gushed to Oprah Winfrey last year. "I really have to recommend if you've got the resources to have a baby, have a baby."
Article continues below advertisement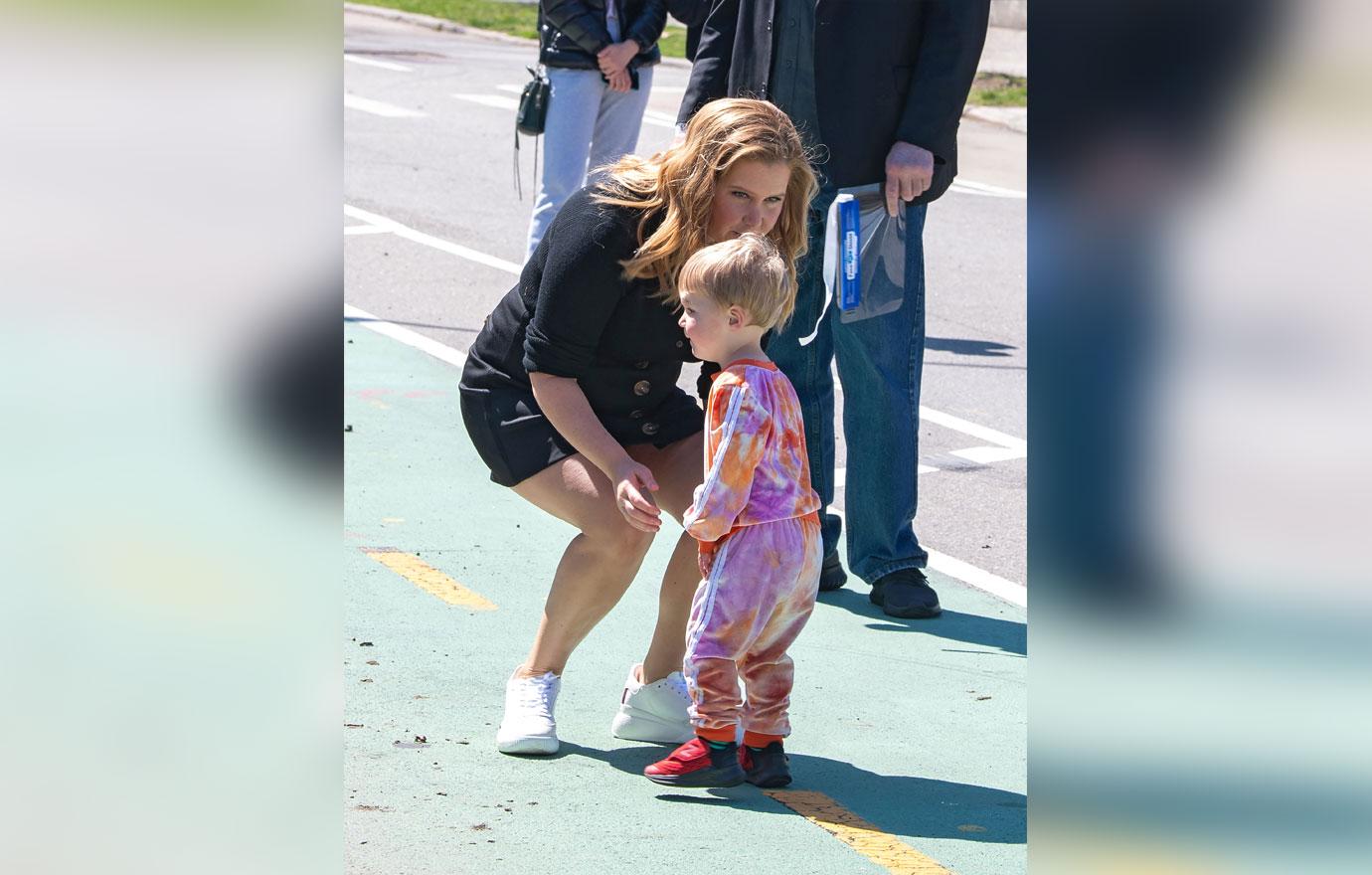 The Trainwreck star documented her first pregnancy in Expecting Amy. Though she suffered from hyperemesis, an extreme form of morning sickness, Schumer managed to push through while recording a Netflix special.

"There's just something about performing where I could just always do it. That night was adrenaline and luck," she recalled of filming the show. "My body was my friend that night and gave me the night off. It was really magical. I was thanking my body for giving me that night."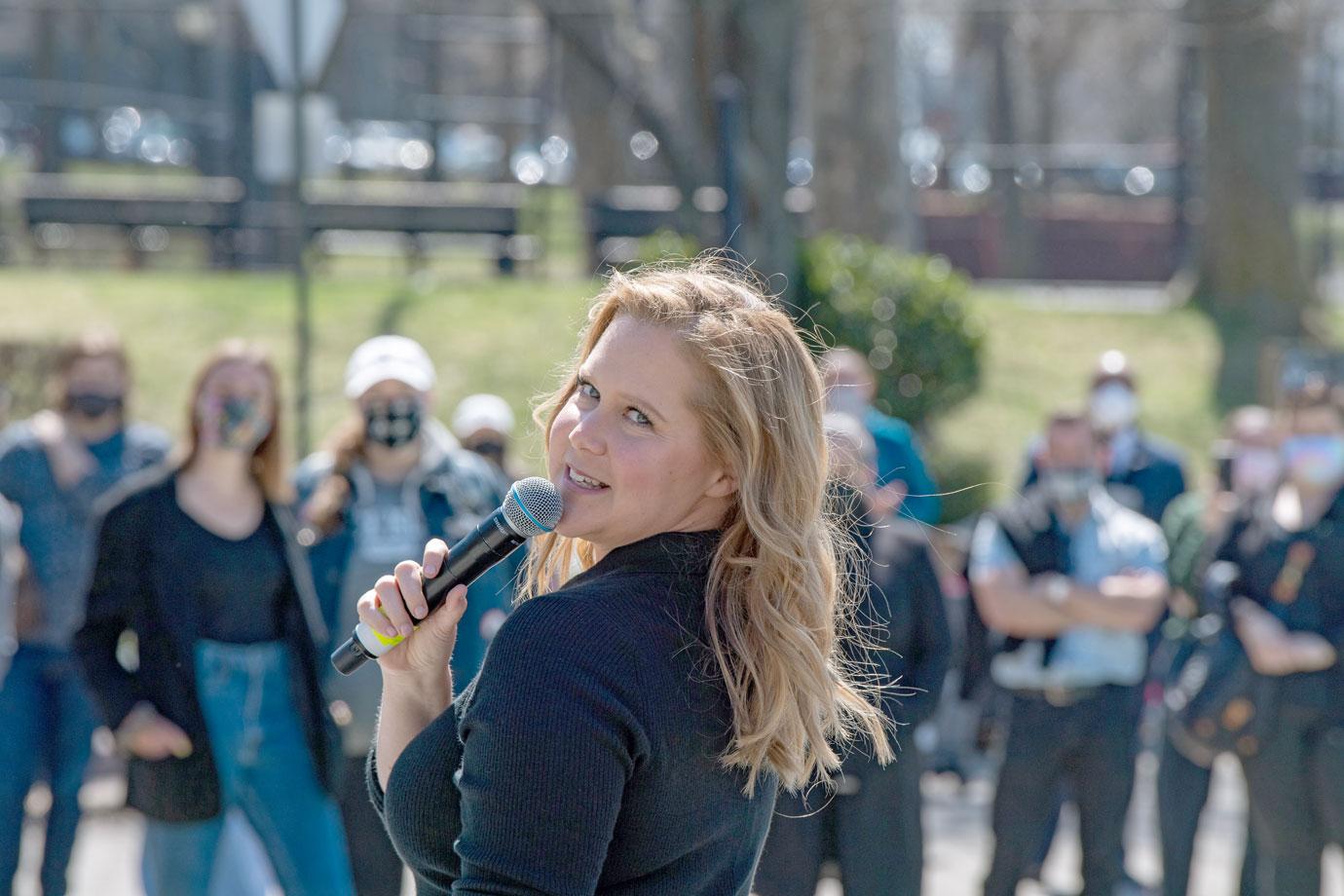 "We are warriors. All of us. I mean, for real. That is what I learned," she said after giving birth. "I didn't just learn how strong I was. I really learned, as a whole, how strong women are. And, you know, men are great, too. And, like, that's awesome and you guys can throw a touch down. But, like, can you make a baby?!"
Article continues below advertisement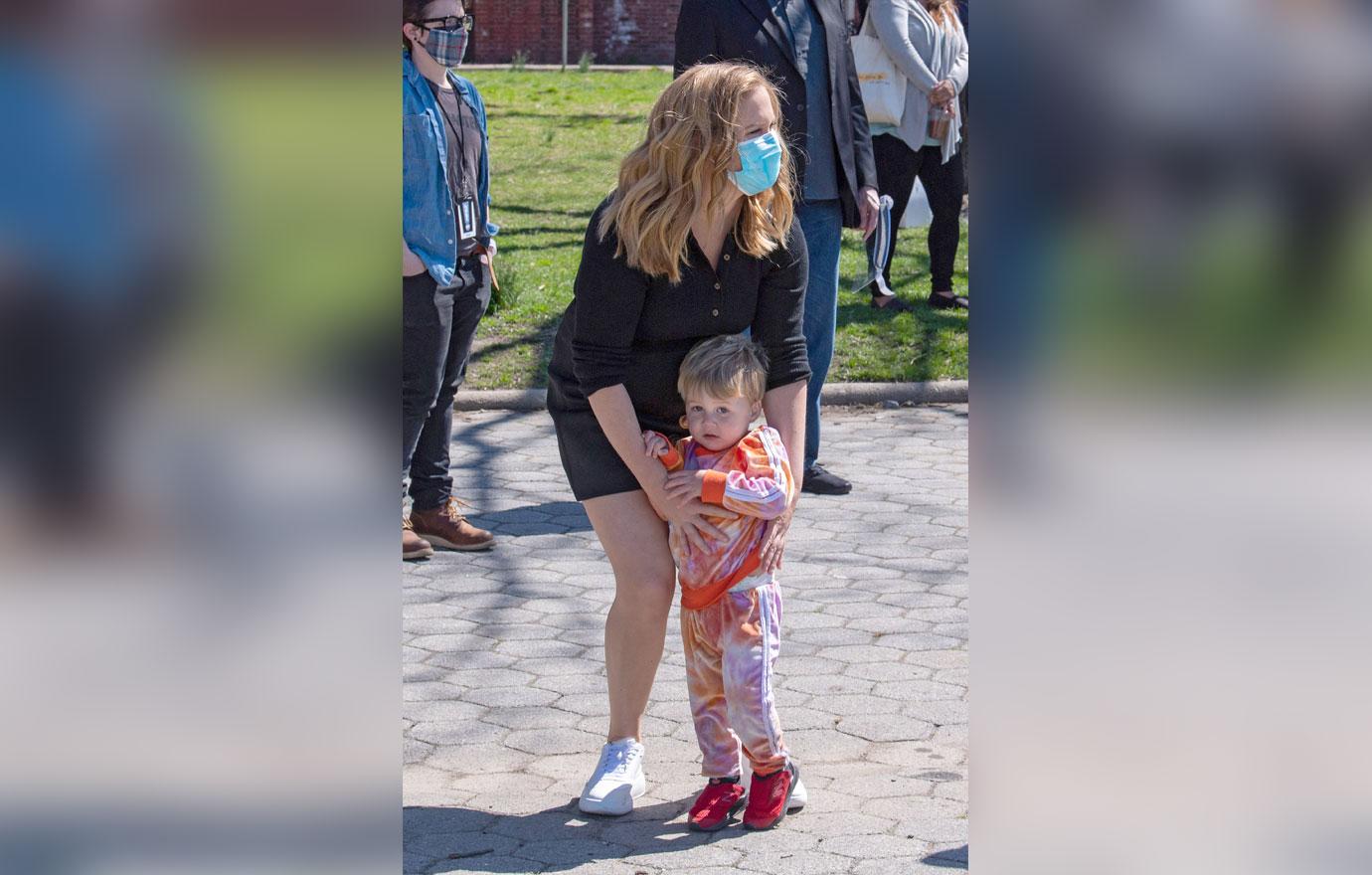 Schumer called motherhood "life-changing."

And though she adores being around Gene, she also revealed that she was excited to return to work, which she did after five months off. "It's empowering. It's like you get a piece of yourself back, but it is hard," she admitted to PEOPLE. "I'm just so fortunate, you know? 'Cause a lot of people have it a lot harder."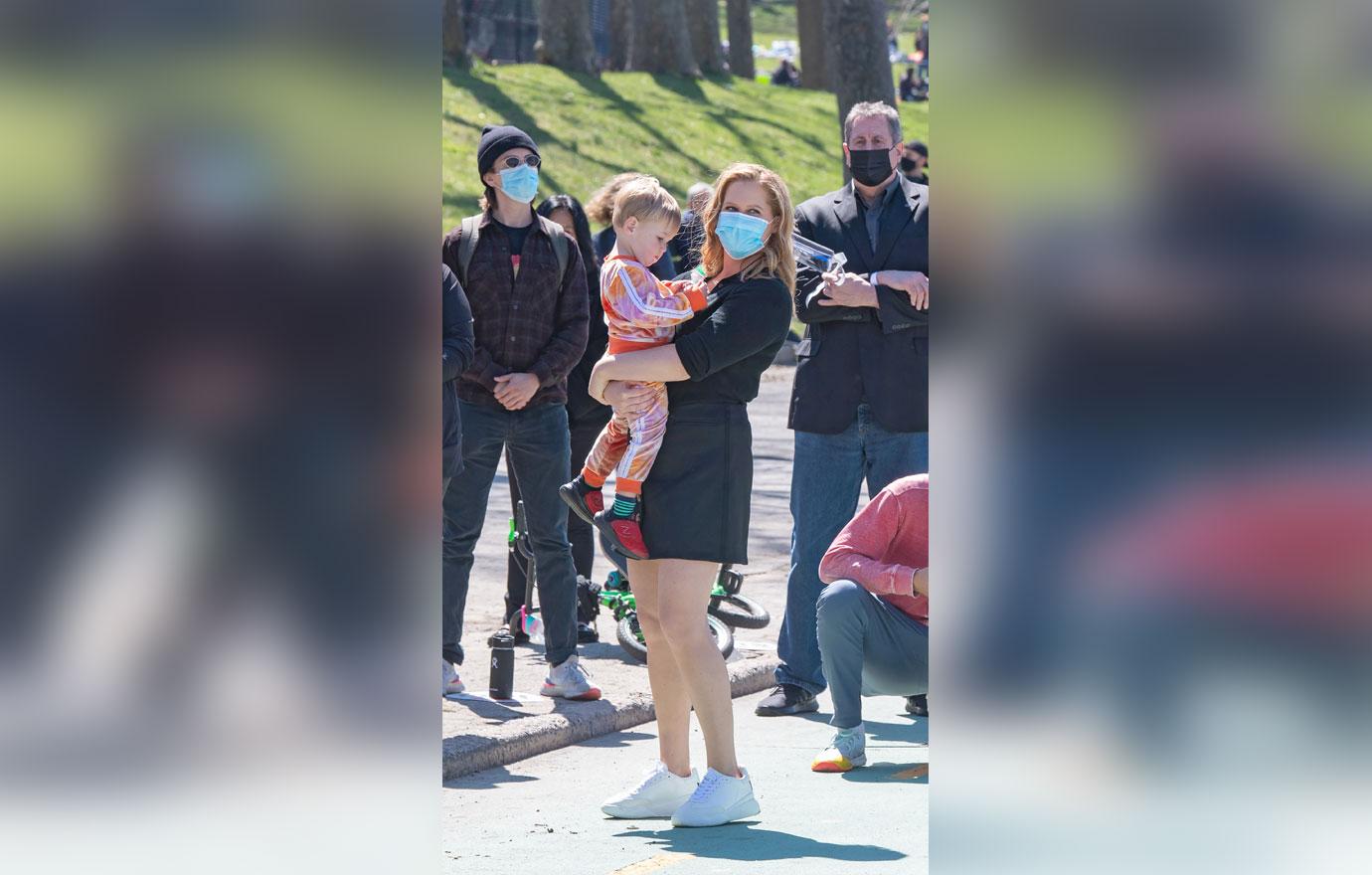 A mid-day pick me up! Schumer scooped up her son while watching another performer.

The Hollywood star revealed last year that she's hoping to one day give Gene a sibling, but "we've put the expansion of our family plan on hold because of the (coronavirus) pandemic," she updated fans.

Since her first pregnancy was a difficult one, the star said she may use a surrogate for her and Fischer's second child.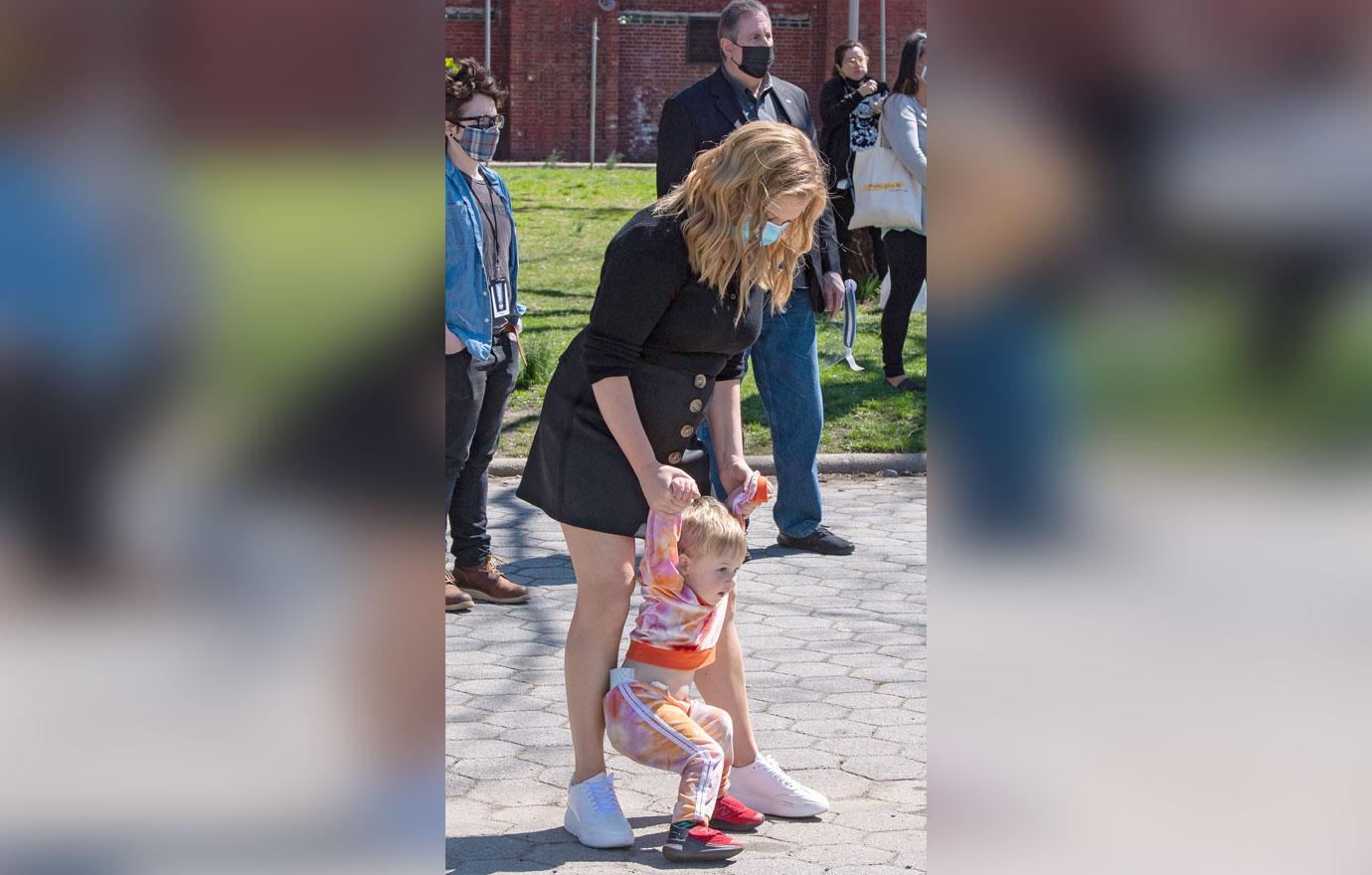 The mom-of-one played around with Gene while in the socially distanced crowd.

When the time is right, she's hoping to have a daughter. "I picture us all on the beach together," she envisioned of her future. "And teaching maybe a little girl how to play volleyball."