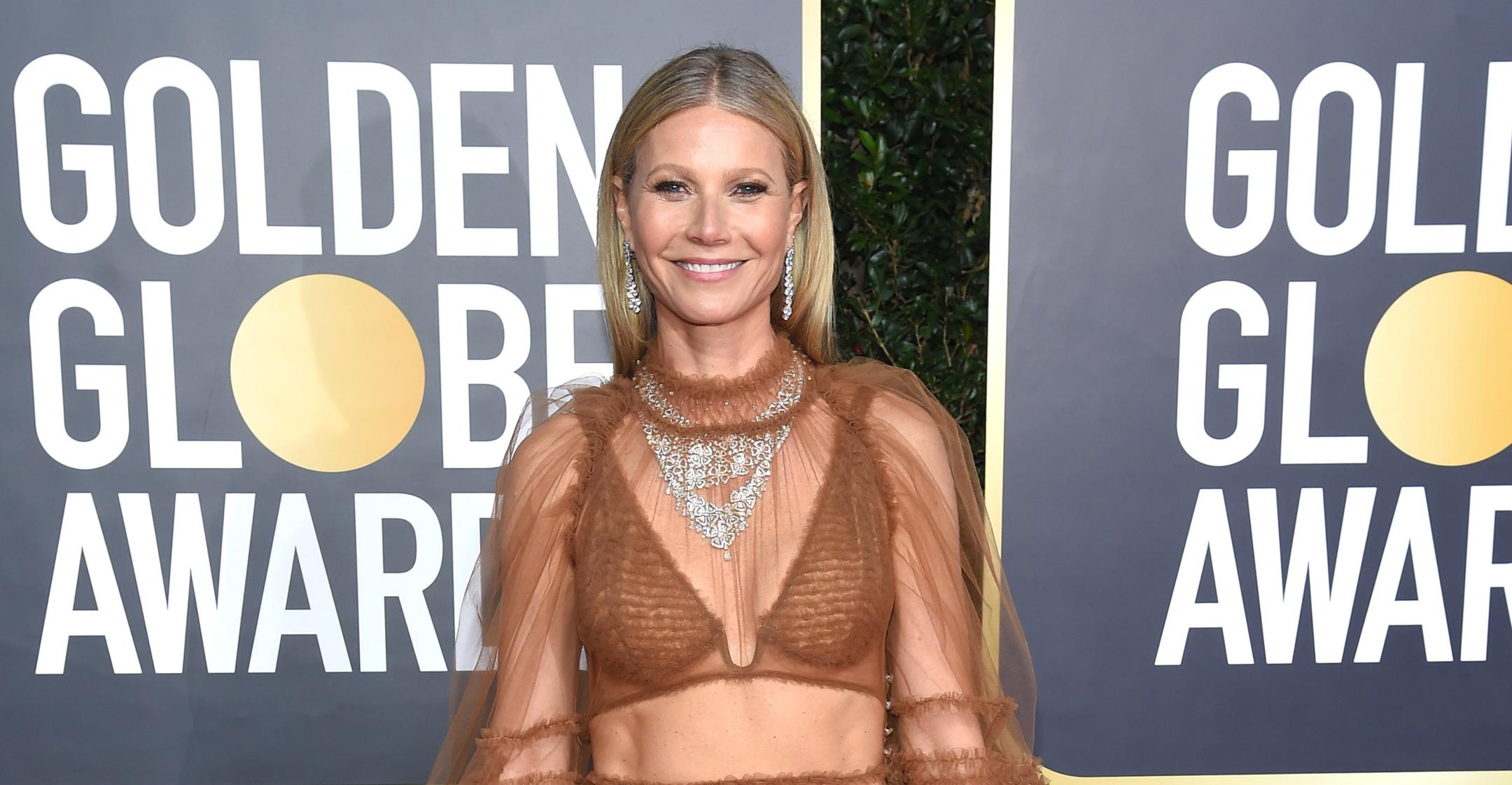 'It's Been An Interesting Challenge': Gwyneth Paltrow Admits She 'Had No Idea How' To Be A Stepmom To Husband Brad Falchuk's Kids
Gwyneth Paltrow adores being a mom to her and ex Chris Martin's daughter Apple, 16, and son Moses, 14 — but when she married Brad Falchuk in 2018, she had no clue how to be a stepparent to his two kids.
Article continues below advertisement
"I have two beautiful stepchildren, who are the same age as mine," she noted during an episode of her "Goop" podcast. "It's funny because when I became a stepmother, when I knew I was going to become a stepmother, I was like, 'S**t, I have no idea how to do this. There's nothing to read. What do I do? Where do I step in? Where do I not? Like, how do I do this?'"
Article continues below advertisement
Eventually, the actress got the hang of it, though she confessed, "It's been a really interesting challenge for me."

"I've learned so much about myself through the process," she added, also declaring how much "love" she has for Falchuk's children.
The process of bringing their blended family together wasn't easy. In fact, the star revealed that even after their wedding, she and the TV producer only lived together for a few days each week in order to make the transition easier for their kids.
Article continues below advertisement
"We took a year to let everybody [in the family] take it in and let the dust settle," she explained. "We each have two teenage children whom we love very much, but we were just trying to be mindful and give them a little space and not move too quickly."
Article continues below advertisement
Now, they all live like one big happy family under the same roof — which bodes well for Paltrow's daughter.

"Apple borrows from my closet," she shared. "Although I did take a hoodie from her about two weeks ago. So, fair enough."
The Hollywood starlet also admitted she turns to her mini-me for makeup advice.

"Apple gives me beauty tips all the time," she acknowledged. "She's really amazing at doing eyeliner and all that kind of stuff, so she tries to get me to be a little bit more glam at home, which I just am not."