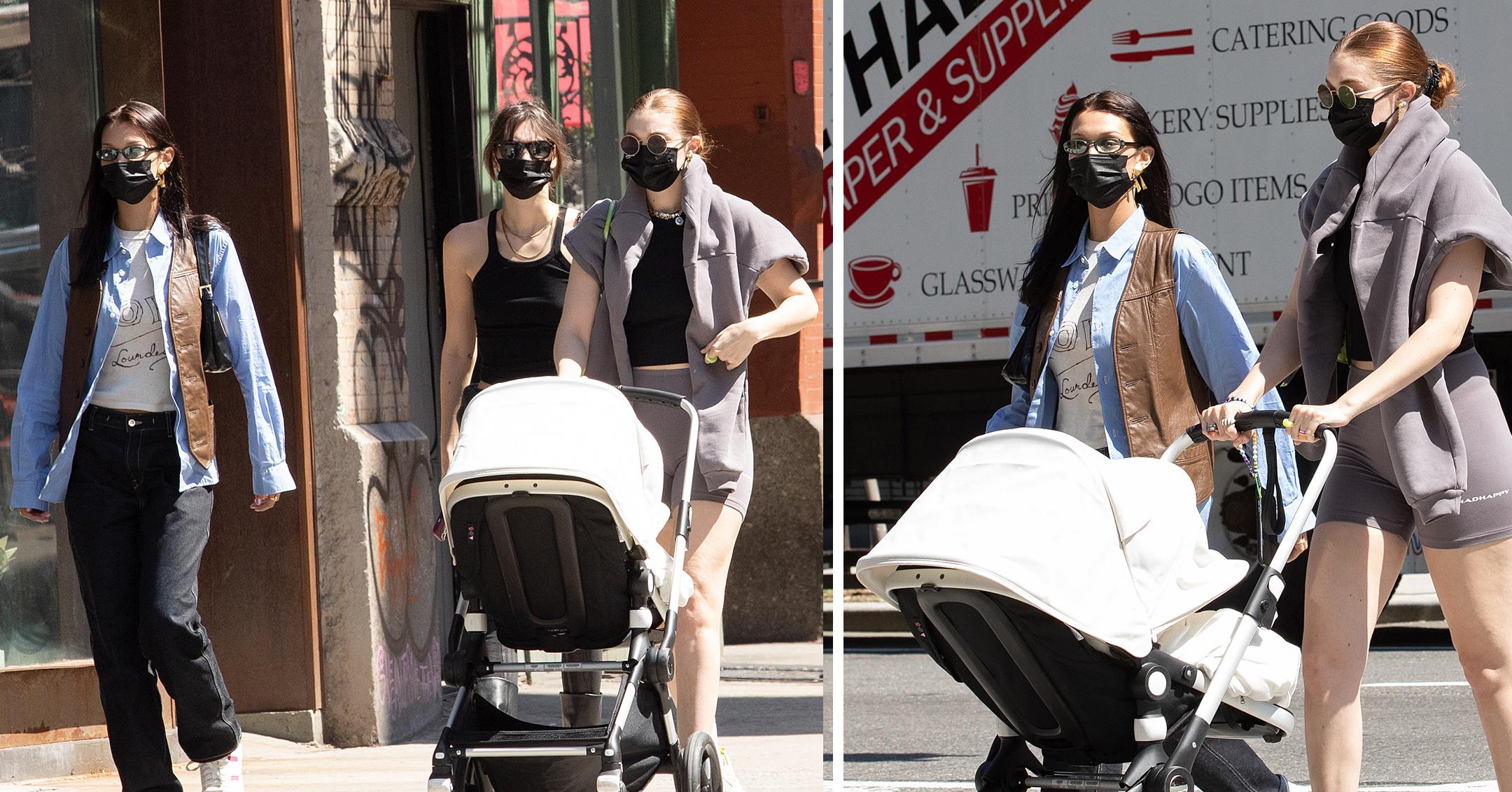 Gigi & Sister Bella Hadid Enjoy Sunny Stroll With Baby Khai In New York City — See Photos
Sister time! Gigi Hadid and Bella Hadid were spotted taking the former's baby out for a walk in New York City on April 8.
Article continues below advertisement
Scroll through the photos below to see their outing!
Article continues below advertisement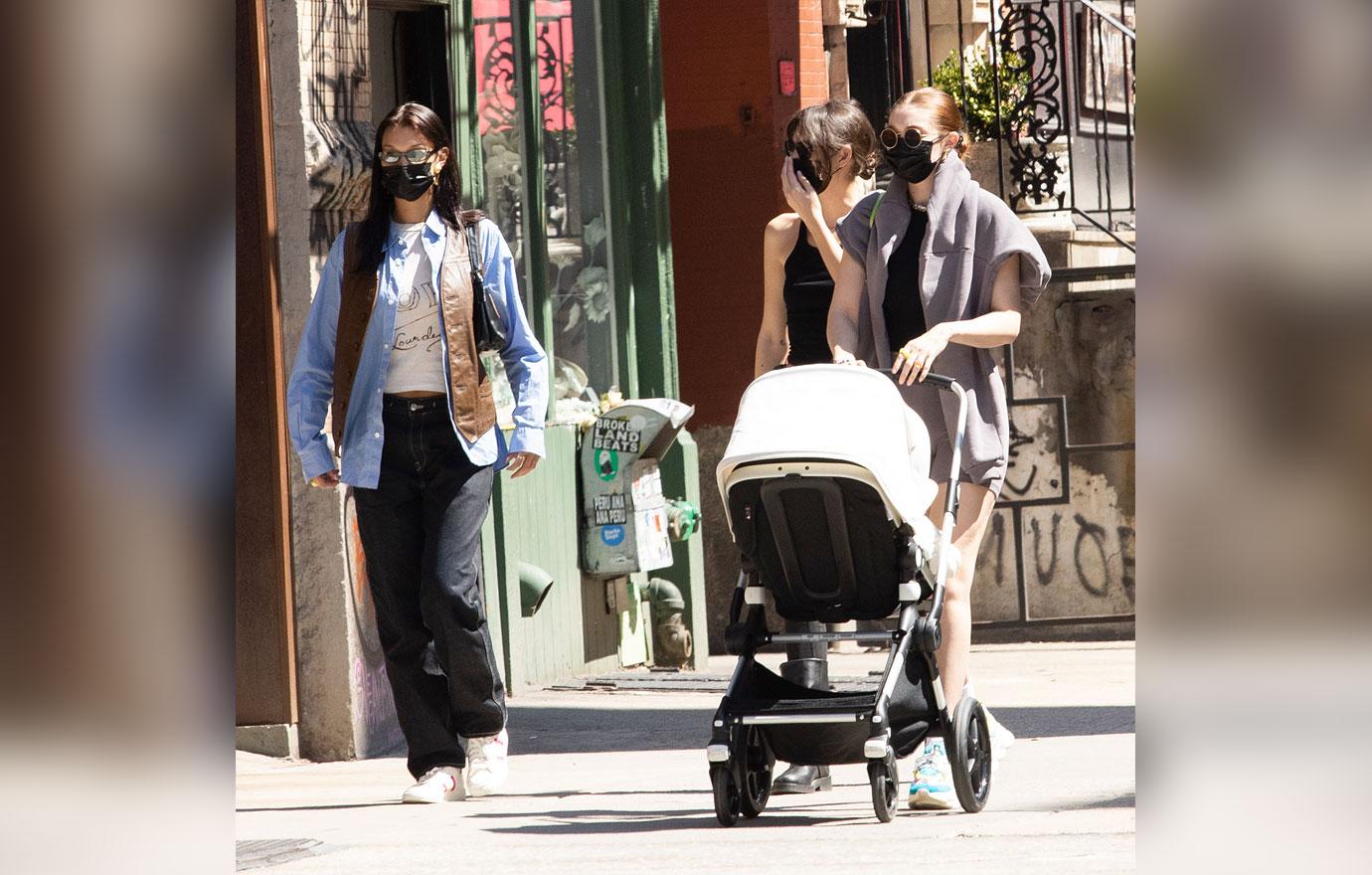 Gigi wore purple biker shorts with a black top and sweater around her neck. For her part, Bella wore a blue jacket with dark pants and a white T-shirt.
Article continues below advertisement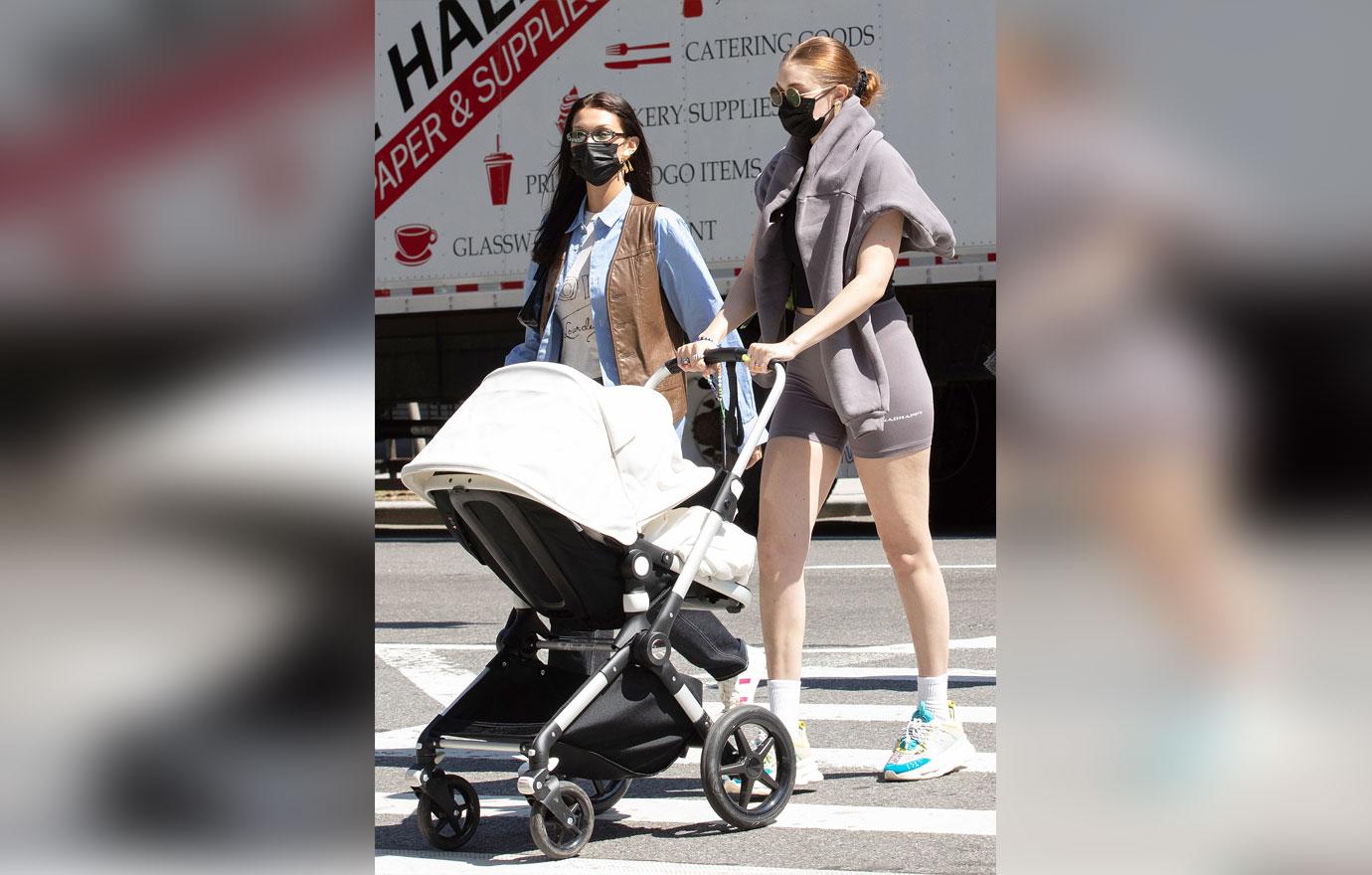 Gigi gave a sweet shout-out to Bella in October in honor of her birthday. "We love aunty Bella," she captioned a photo of herself showing off her baby bump alongside her sister.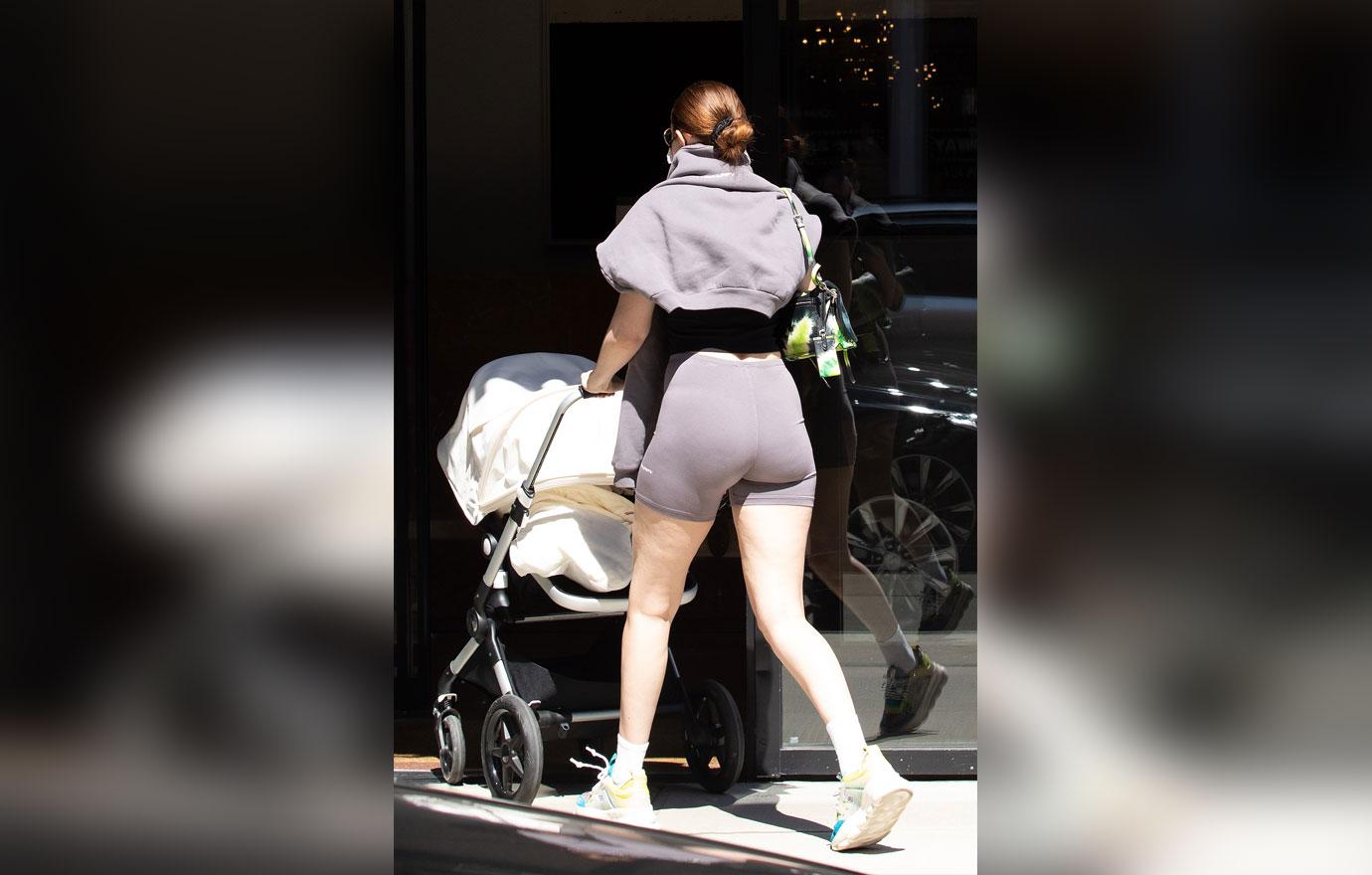 In September, Bella couldn't help but gush over her sister's baby.
"June 11, 2020 … two buns in the oven except mine is from my burger and Gigi's is from @zayn," Bella captioned a snapshot of the two of them together. "I love you both so freaking much — can't stop crying."
Article continues below advertisement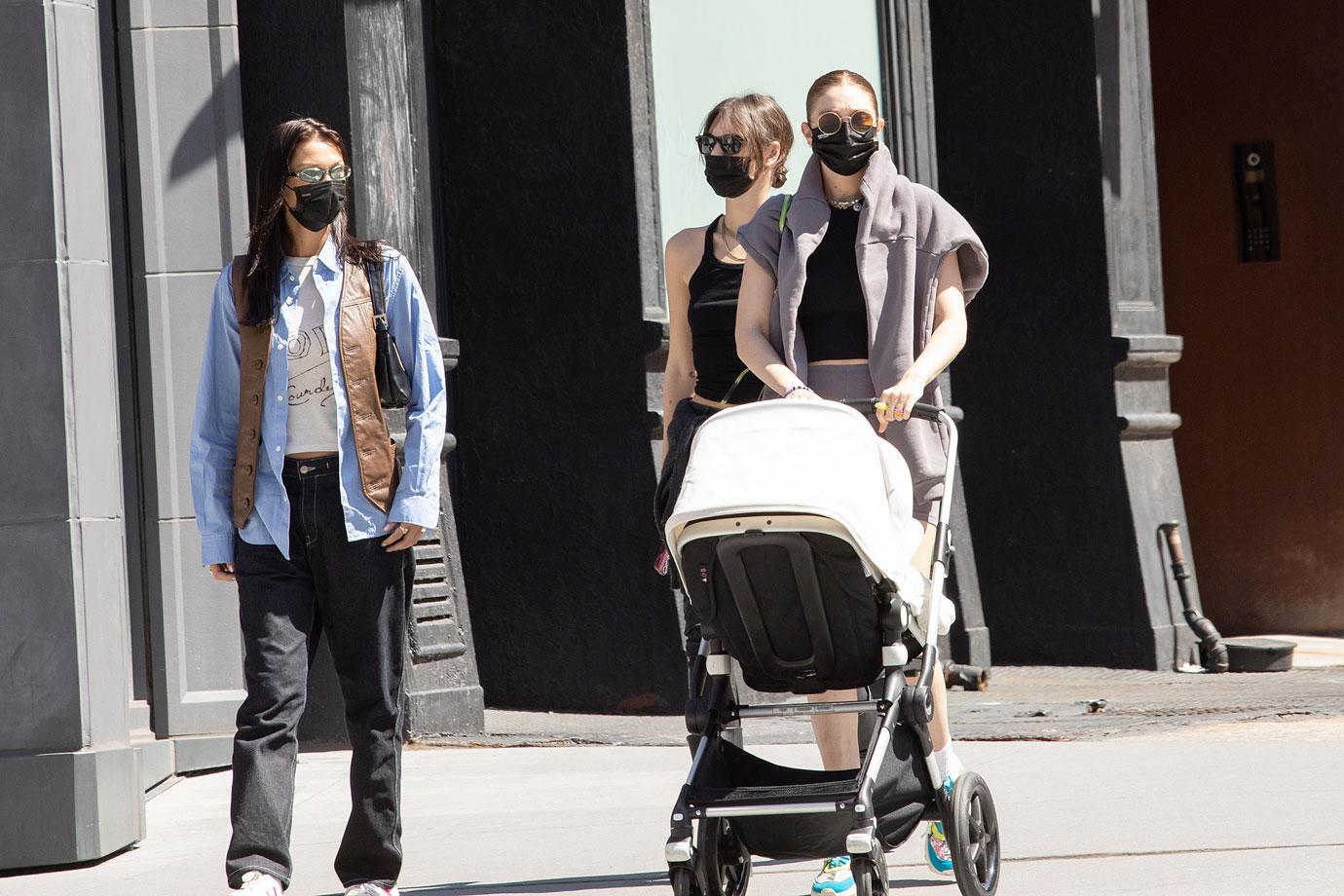 The sisters were joined by a friend during their stroll through the Big Apple.
Even though Gigi has frequently taken her baby girl out for a walk in NYC, she revealed that she may move away from all the commotion.
"I think she'll definitely be raised here," Gigi said, referring to her country home in Pennsylvania. "The greenery and the farm-y lifestyle are similar to what made me feel really centered as a kid, and I think that's really important to Zayn and me. I think that just giving your child the opportunity to explore different interests is such a beautiful thing."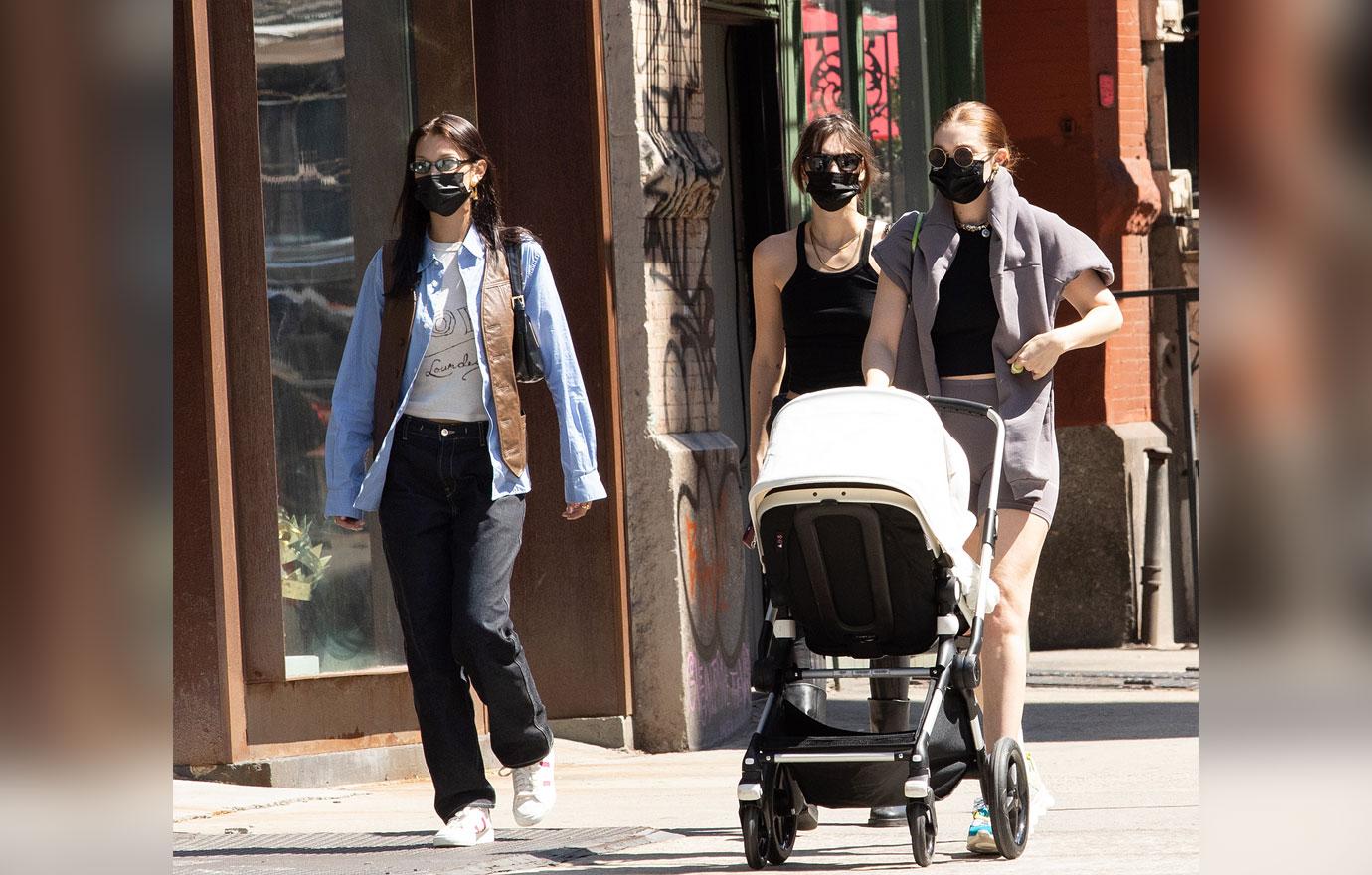 Meanwhile, Gigi's boyfriend, Zayn Malik, can't get enough of his little girl.
"I just love spending my days with her, hanging out with her, just doing really relaxing chill stuff. Just watching kid shows on TV, on Netflix, learning nursery rhymes, just rolling around with her..." he shared. "It's a really different pace of life, but it's been really easy to adjust to it, for sure. I think that's the most surprising thing."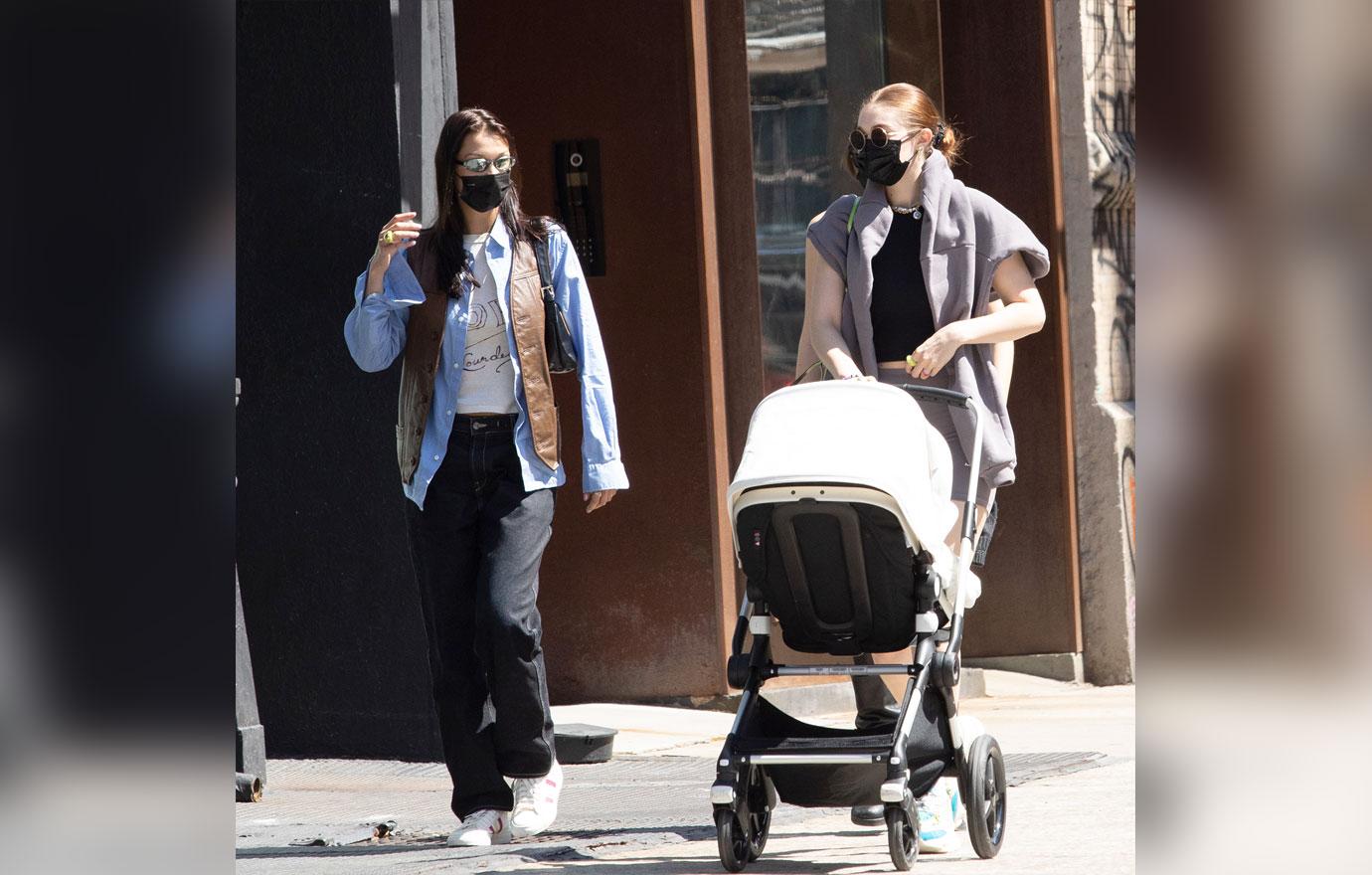 "A lot of people that I was speaking to, obviously, before she was born and stuff were like, 'It's a big adjustment, and it's going to be a massive change and stuff.' But honestly, she's an amazing baby," he said. "It's been really easy for me and Gig to kind of just ease into it."