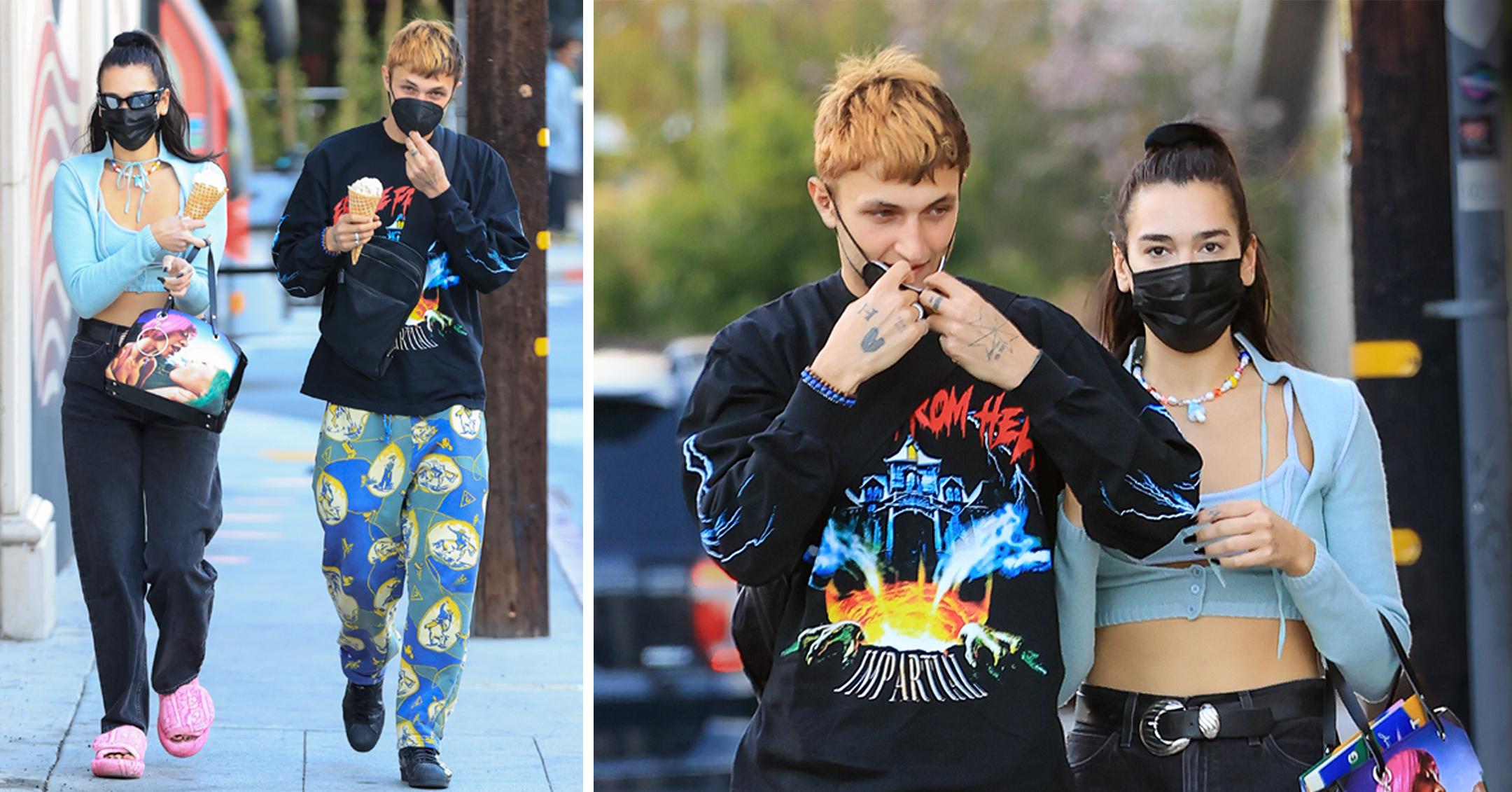 Dua Lipa & Boyfriend Anwar Hadid Cool Off From The Crooner's Sizzling Hot Grammys Performance With An Ice Cream Date — See Their Bright & Colorful Outfits
A few days after Dua Lipa took the stage at the Grammys — and won Best Pop Vocal Album for Future Nostalgia — the singer and her boyfriend, Anwar Hadid, were spotted out in West Hollywood, Calif., grabbing some ice cream. The pair, who have been dating since June 2019, followed safety guidelines by wearing face masks while carrying their cones.

Scroll down to see photos from the stylish duo's outing.
Article continues below advertisement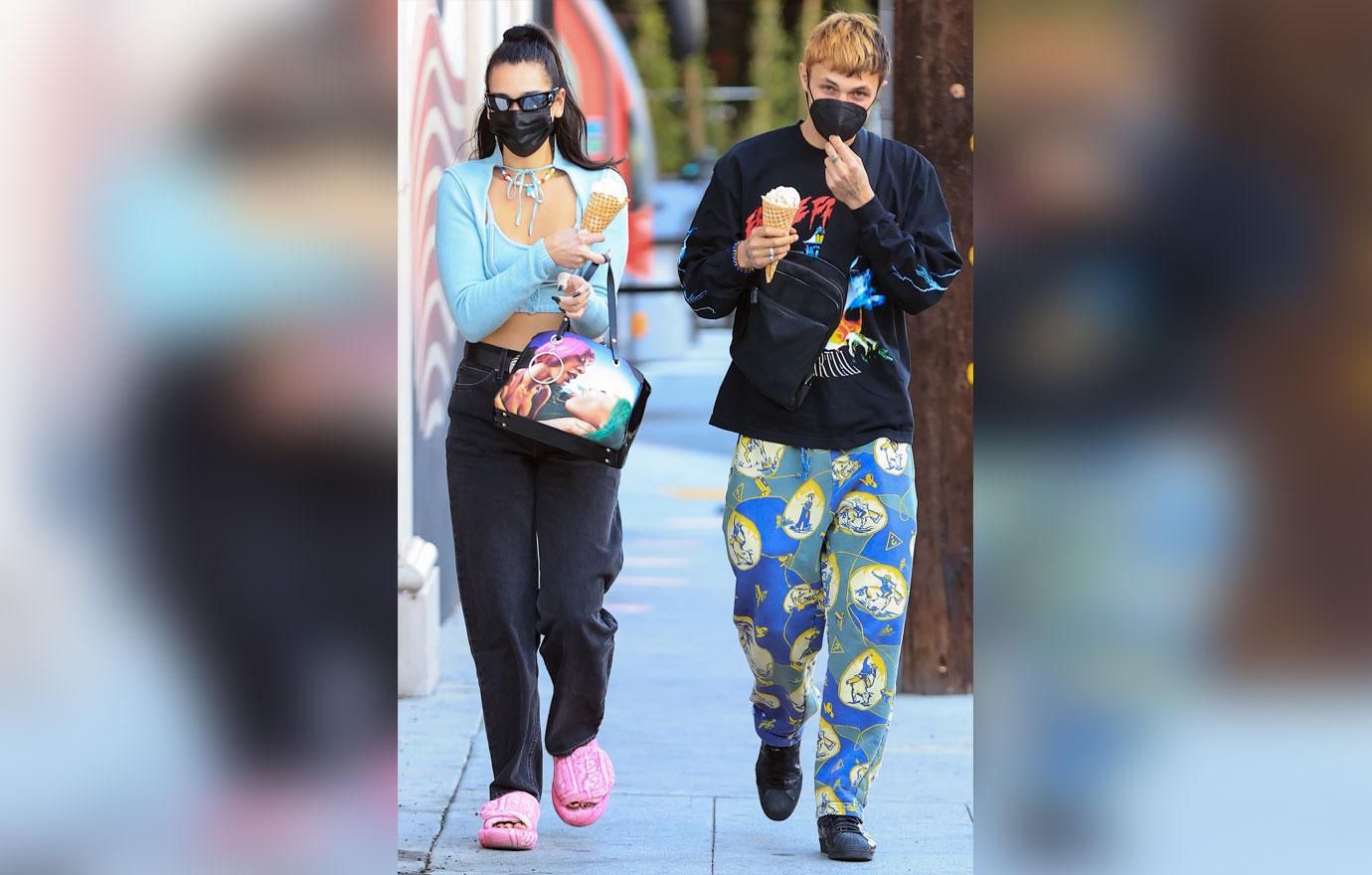 Keeping comfy! Lipa wore loose black pants with a belt and a baby blue cropped tank with matching cardigan. She accessorized her look with pink slip-on platform sandals, sunglasses and a unique graphic purse. Her beau exhibited his own flair for fashion with brightly colored pants, a black tee and a messenger bag slung over his shoulder.

Following the music awards show, Hadid set up an after-party for his girlfriend, decorating the party space with butterflies, a piñata and balloons. Lipa thanked the model for the sweet gesture, calling him, "My angel boy."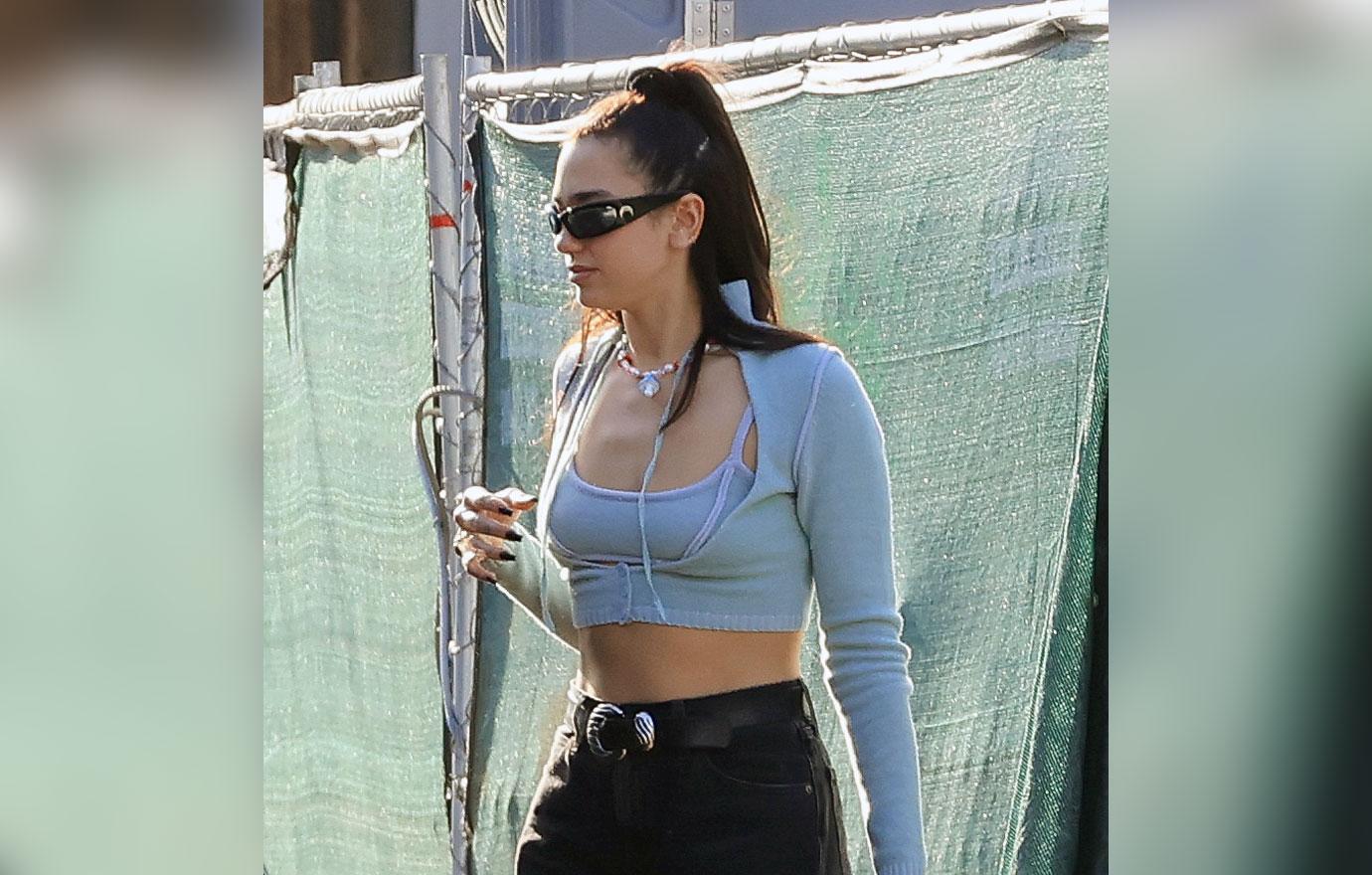 The "Don't Stop Now" crooner briefly took off her mask before she and Hadid headed to the ice cream shop. She also showed off her fresh manicure.

"I'm very comfortable in the relationship, more so than any others," she shared about their romance. In fact, the two were living together during the days of quarantine.

"Both my boyfriend and I are quite used to making anywhere a home. We travel a lot, so this is fine. It's been really, really good," she said in April. "We're good at doing our things, then coming together when we want to watch a movie or play a game or do some painting or go on our daily walk."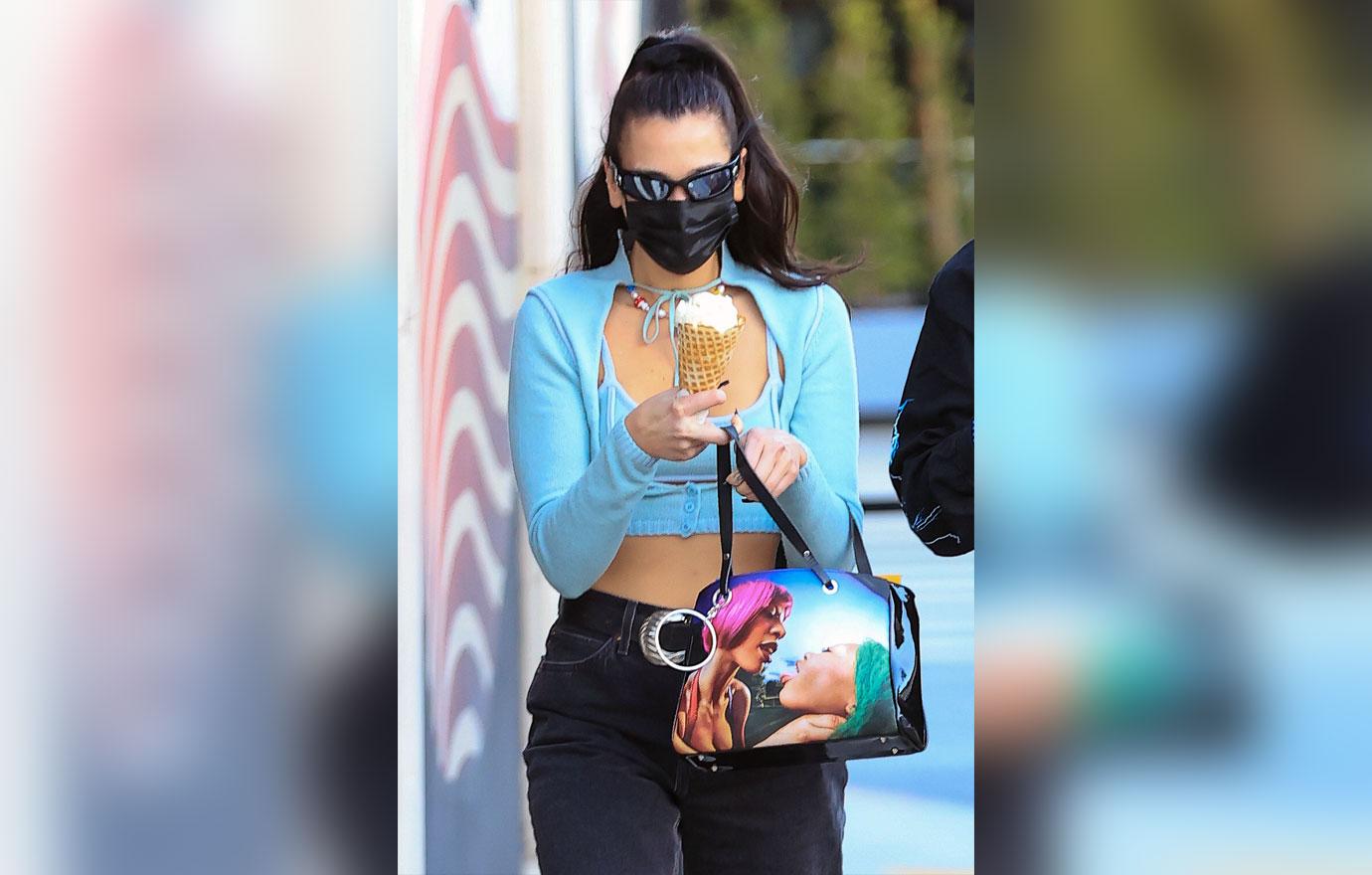 Lipa spent the holidays with her boyfriend at his family's farm in Pennsylvania. For Christmas, she gifted Hadid two pygymy goats named Funky and Bam-Bam. "You can take them inside," the star revealed. "They love a cuddle."

Several months later, the pair adopted a "perfect" puppy named Dexter from the Labelle Foundation in Los Angeles.