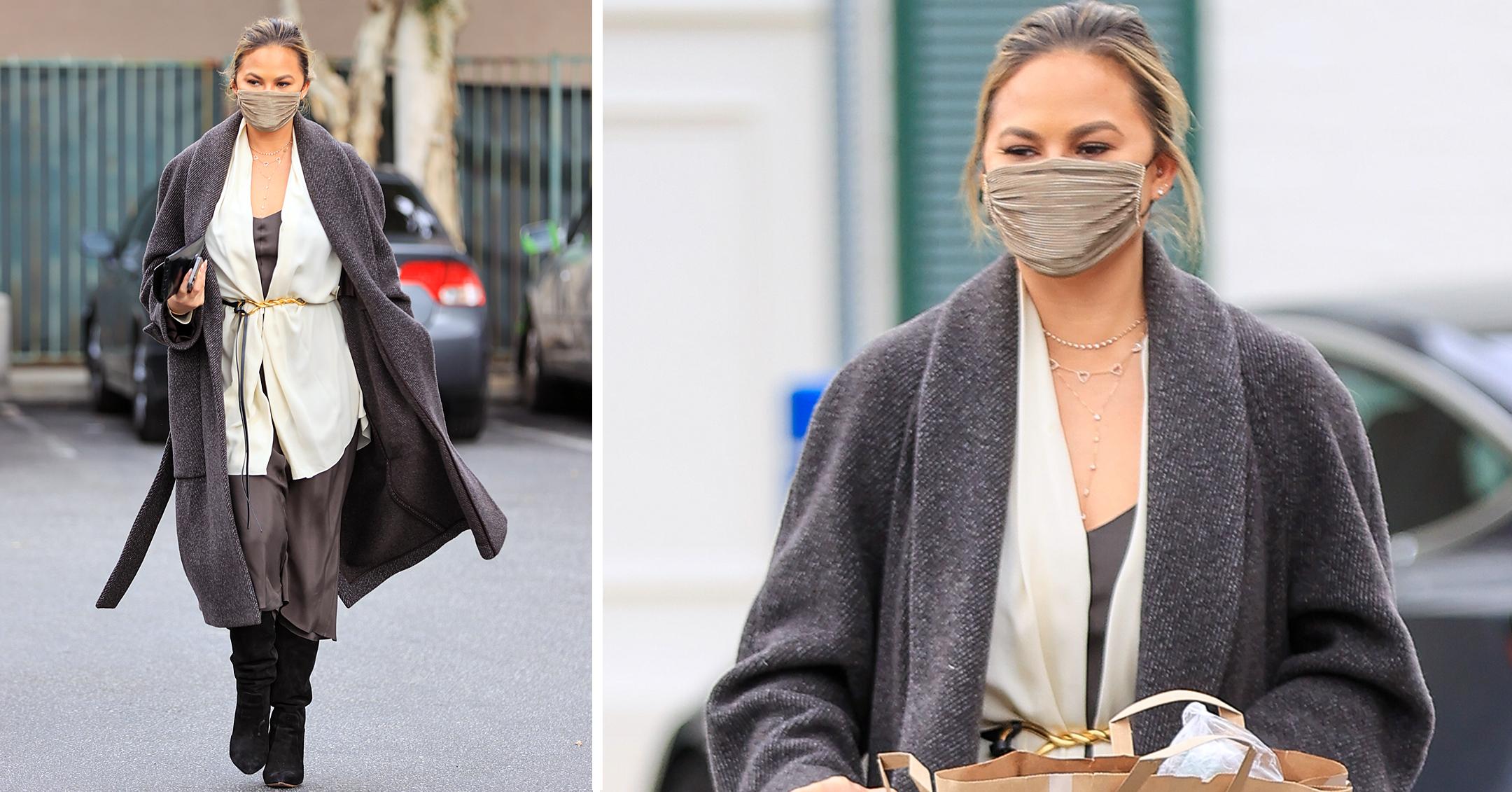 Chrissy Teigen Rocks Comfortable & Cozy Outfit During Her Grocery Store Run In California — See Photos
Chrissy Teigen decided to dress up and look her best while running to the grocery store in Los Angeles, Calif., on Monday, March 15.
The model looked chic and casual as she walked into the building — and, of course, she wore a face mask to adhere to COVID-19 safety guidelines.
That same day, she posted different types of food on her Instagram Story, including cheese, pasta and bread. Hmm ... was it for the same shopping trip? It very well might have been!
Article continues below advertisement
Keep scrolling through the gallery below to see the mom-of-two's comfortable and cozy outfit.
Article continues below advertisement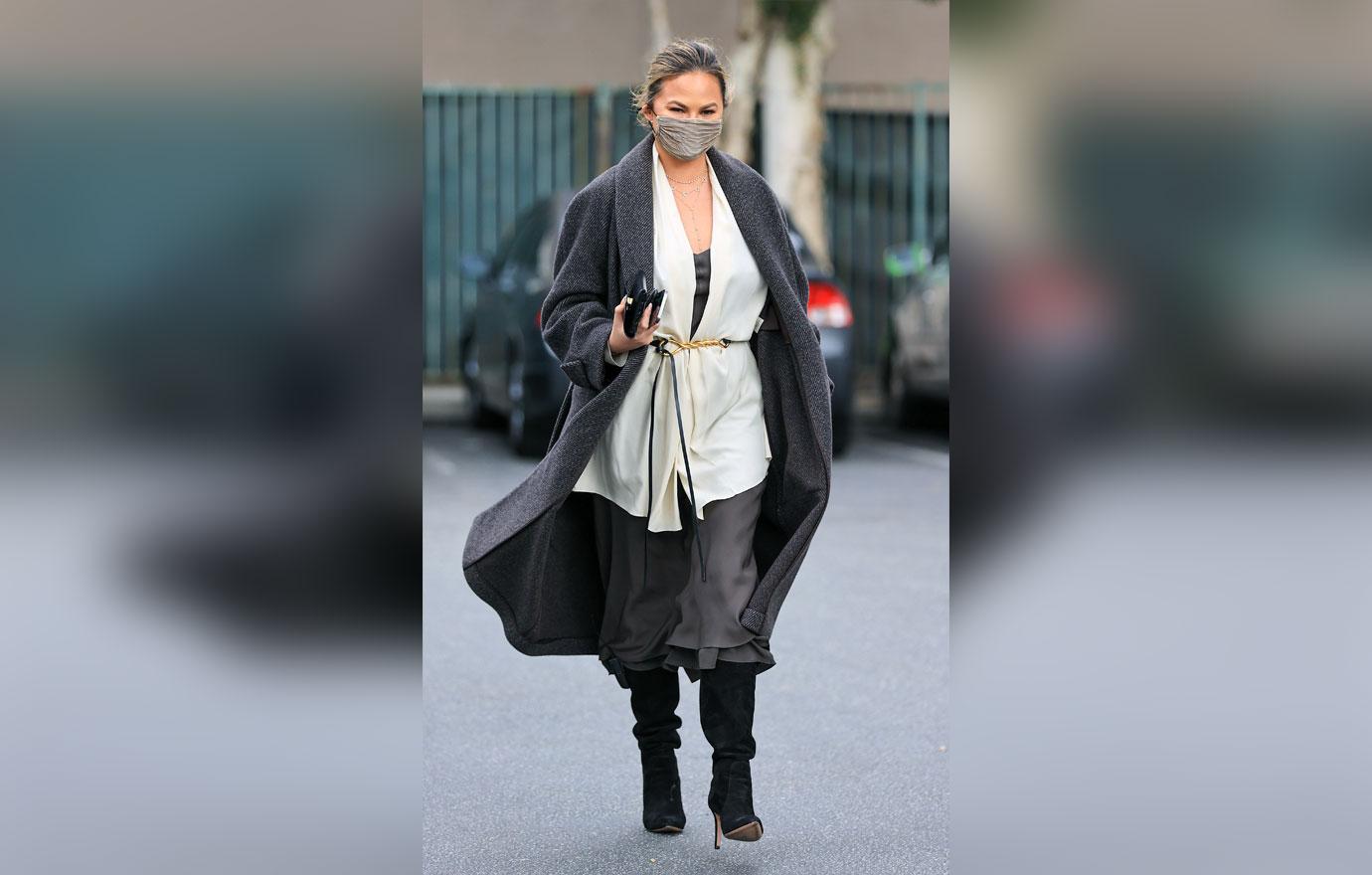 Teigen wore black boots, a long, gray sweater, gray pants and a white shirt while out and about.
Article continues below advertisement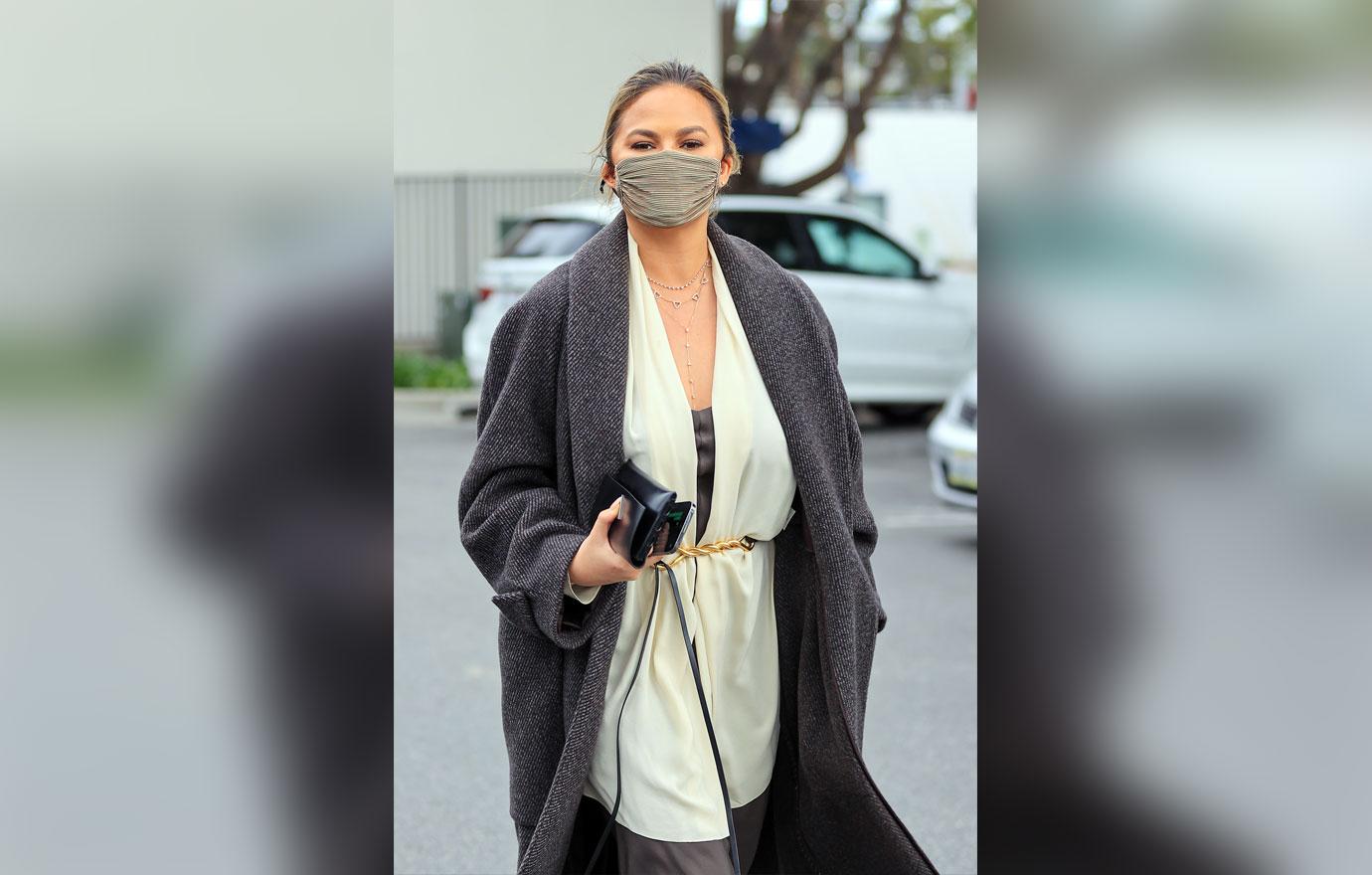 The brunette babe carried her wallet with her when she was spotted in the parking lot.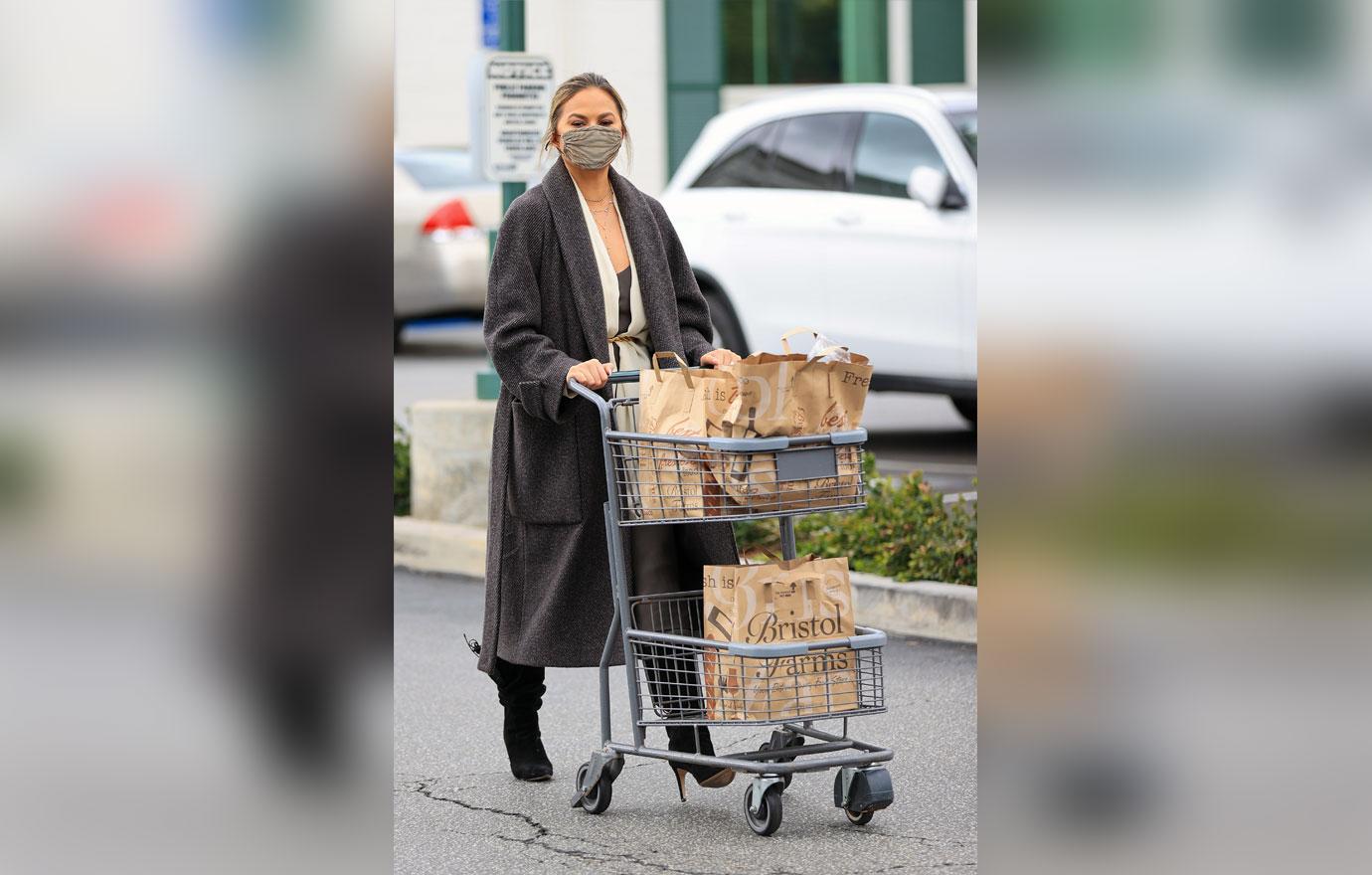 Whatcha got in there, girl? The Hollywood star — who is always whipping up something in the kitchen — walked to her car with her belongings.
"I'm so much like my dad. My dad and I are emotional, and we can be stubborn, and we have this need for justice. I was very much a daddy's girl when it came to food we'd cook together — meat; potatoes; heavy, hearty dishes," she shared about her go-to recipes. "But I was always fascinated by things my [Thai] mom was cooking, so I have a good balance between both parents."
Article continues below advertisement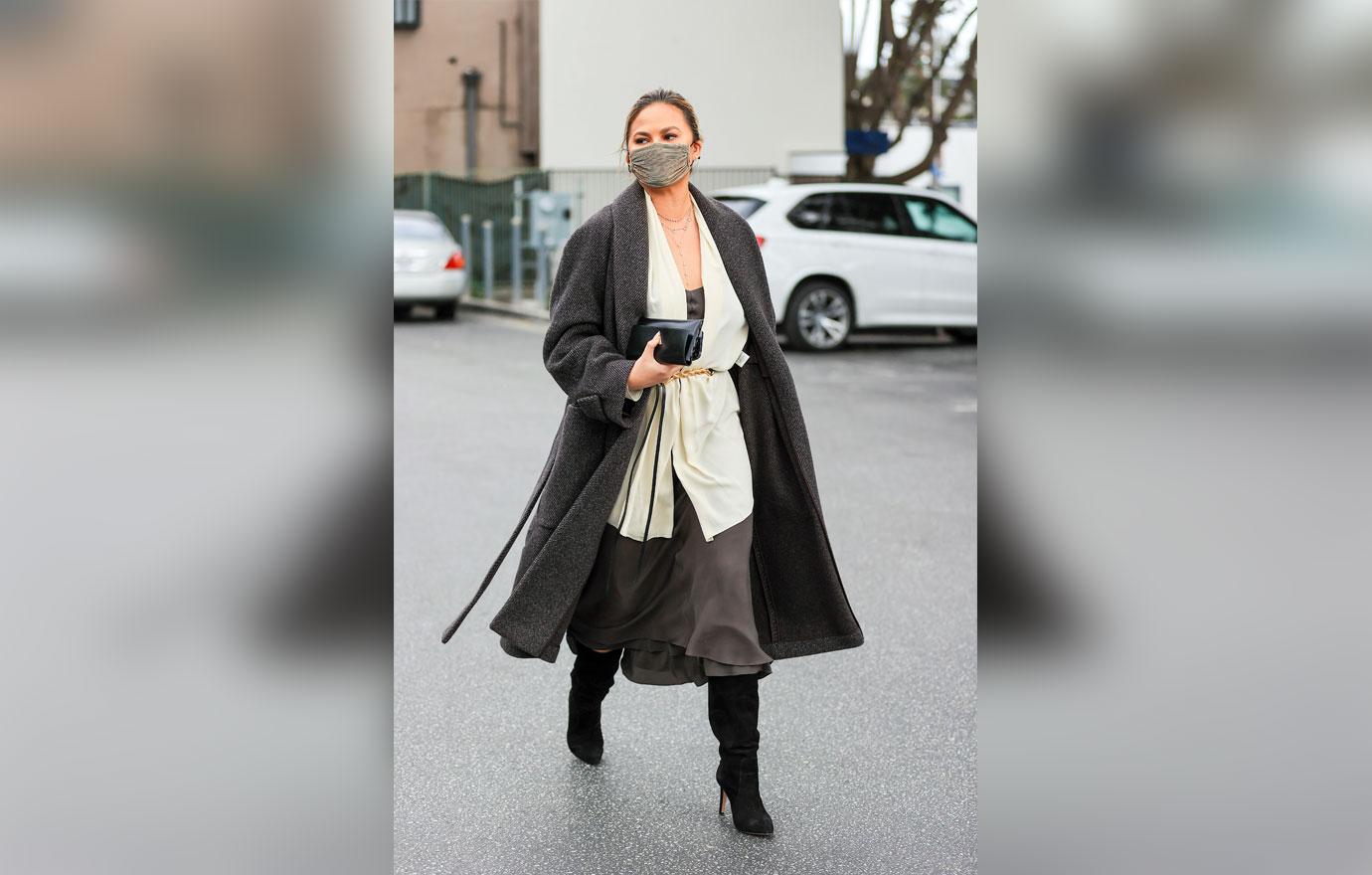 The star and her husband, John Legend, recently dressed up for the 2021 Grammy Awards — even though they didn't actually intend the ceremony in downtown Los Angeles.
"House Grammys 2021!!!" she captioned a photo of herself wearing a black dress alongside her husband, who wore a Versace robe. "@monicarosestyle @hairinel @krisstudden."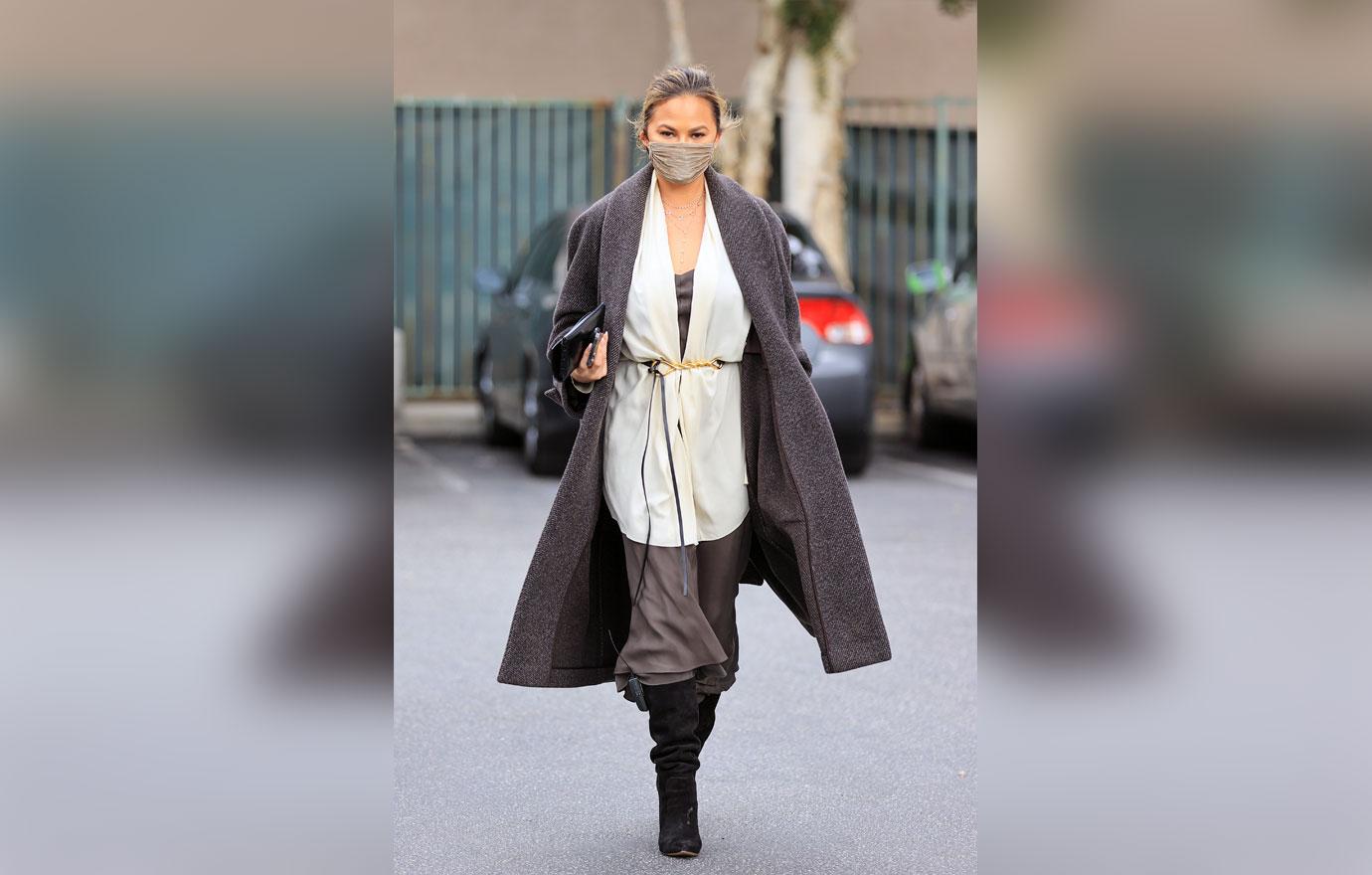 Earlier in the night, after Legend took home an award, Teigen sent him a heartfelt message — in her bathrobe. "John, you just won R&B album of the year! How are you going to celebrate?" she asked the "All of Me" crooner.
"By mincing garlic!" Legend quipped.