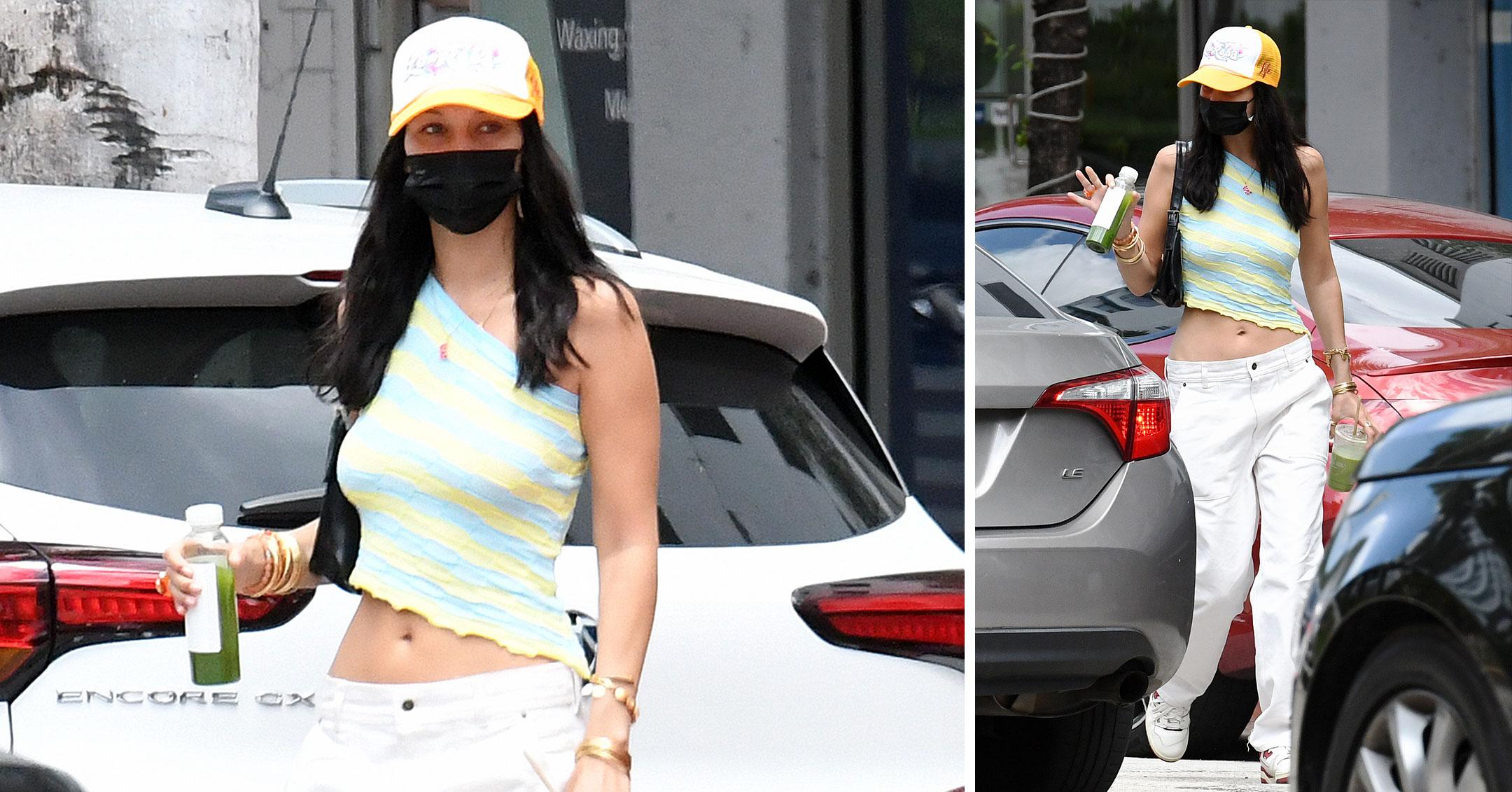 Model Bella Hadid's Crop Top & Trucker Hat Totally Gives Us '90s Vibes — See Pics!
Did we just walk back in time? Model Bella Hadid gave us '90s vibes while walking down the streets of Miami, Fla., on Tuesday, April 6.
The brunette babe wore a yellow and blue patterned top with an orange trucker hat and white pants.
Article continues below advertisement
Scroll through the gallery below to see her look!
Article continues below advertisement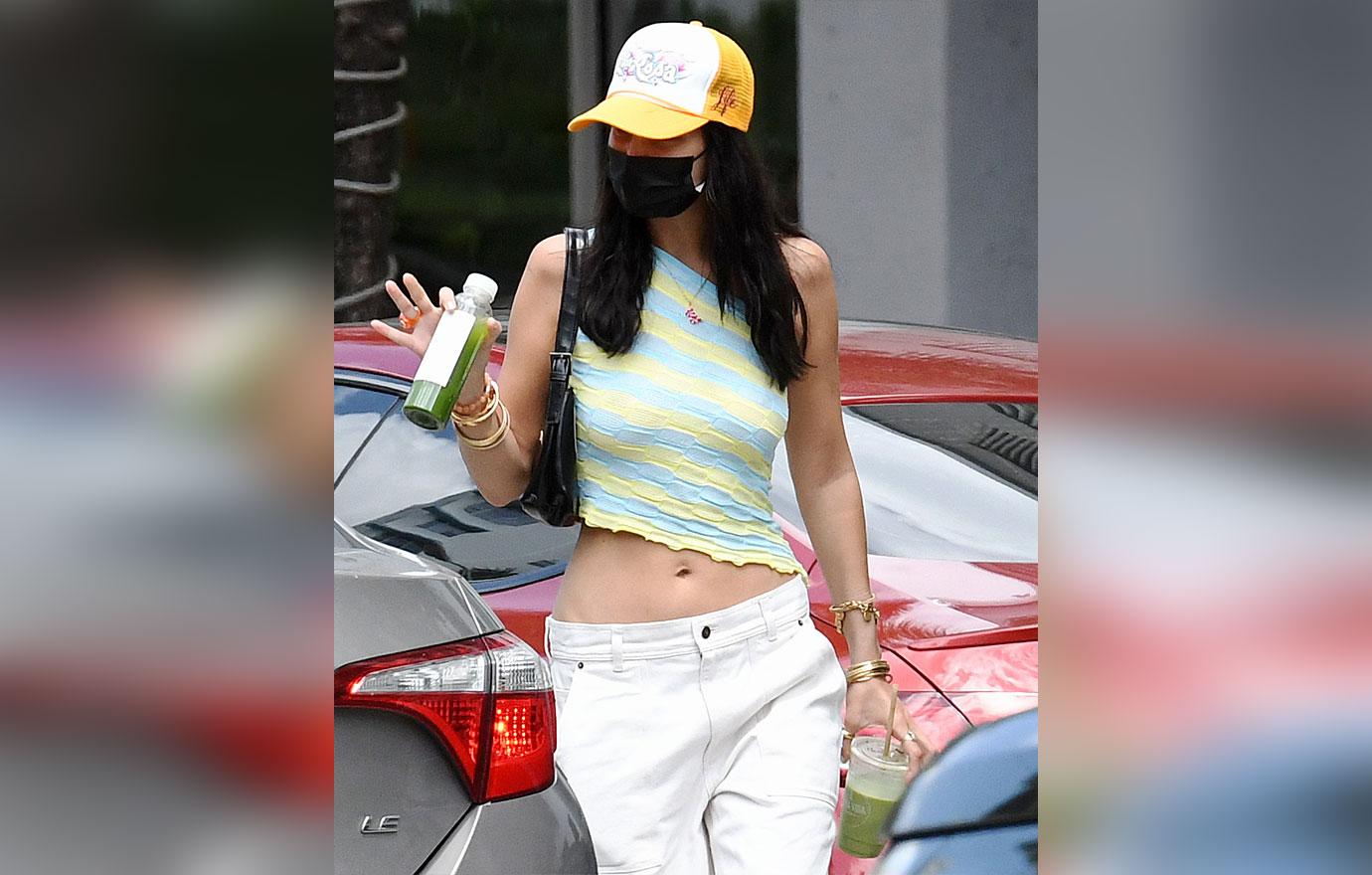 The catwalk queen was photographed holding two green juices in her hands. She's got to stay healthy, right?
"I order a lot of green juices and keep them around on set. I have ginger shots in a cooler, and I'll drink one if I'm feeling low," she previously explained of her love for the refreshing drink.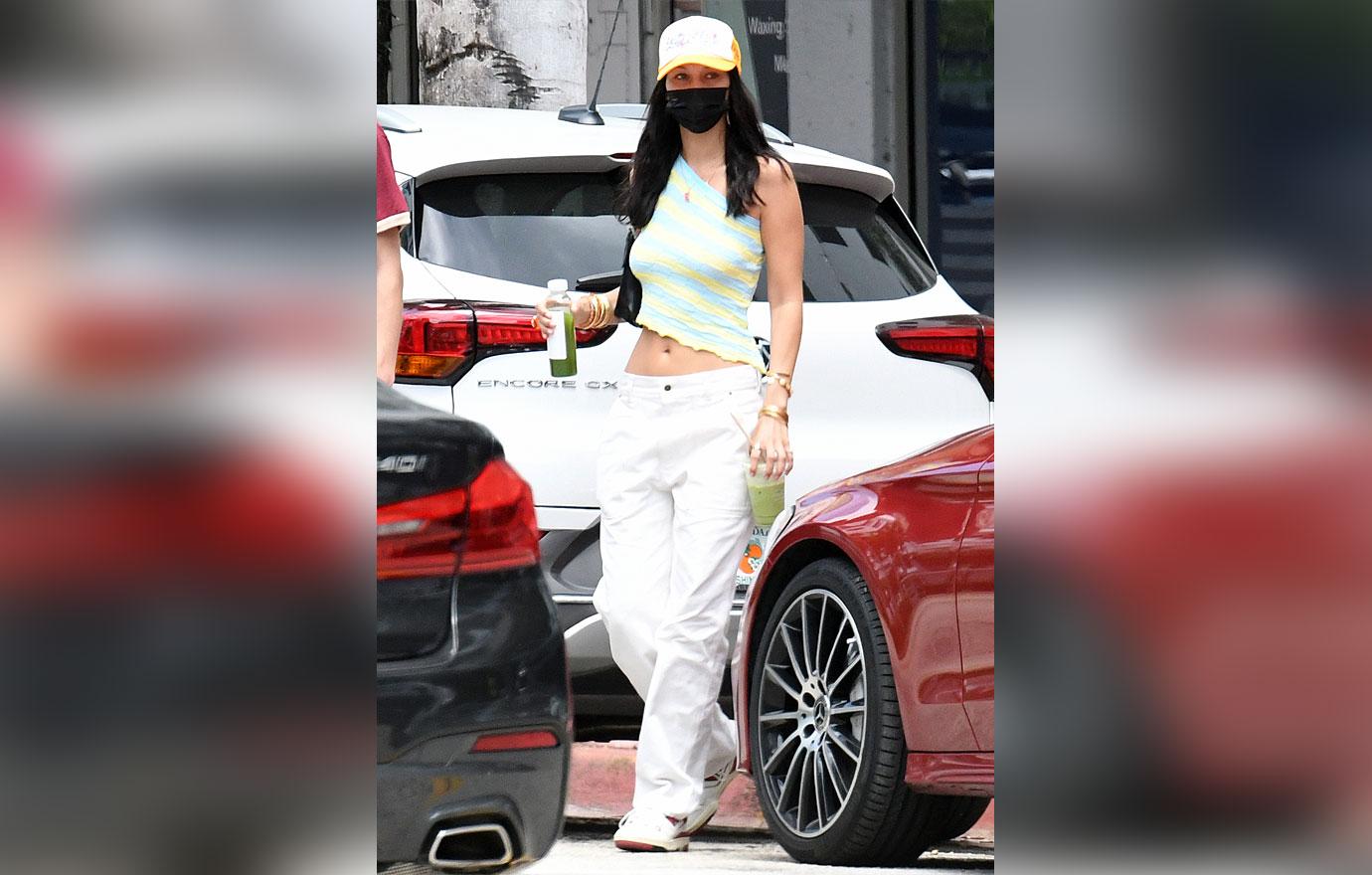 Of course, Hadid made sure to wear her black face mask in public. The Hollywood star loves to "make eggs and sausage and eat breakfast at home" when she has the morning off.
Hadid also loves to go "to the bagel store below my apartment," where she orders "an egg sandwich on a plain bagel."
Article continues below advertisement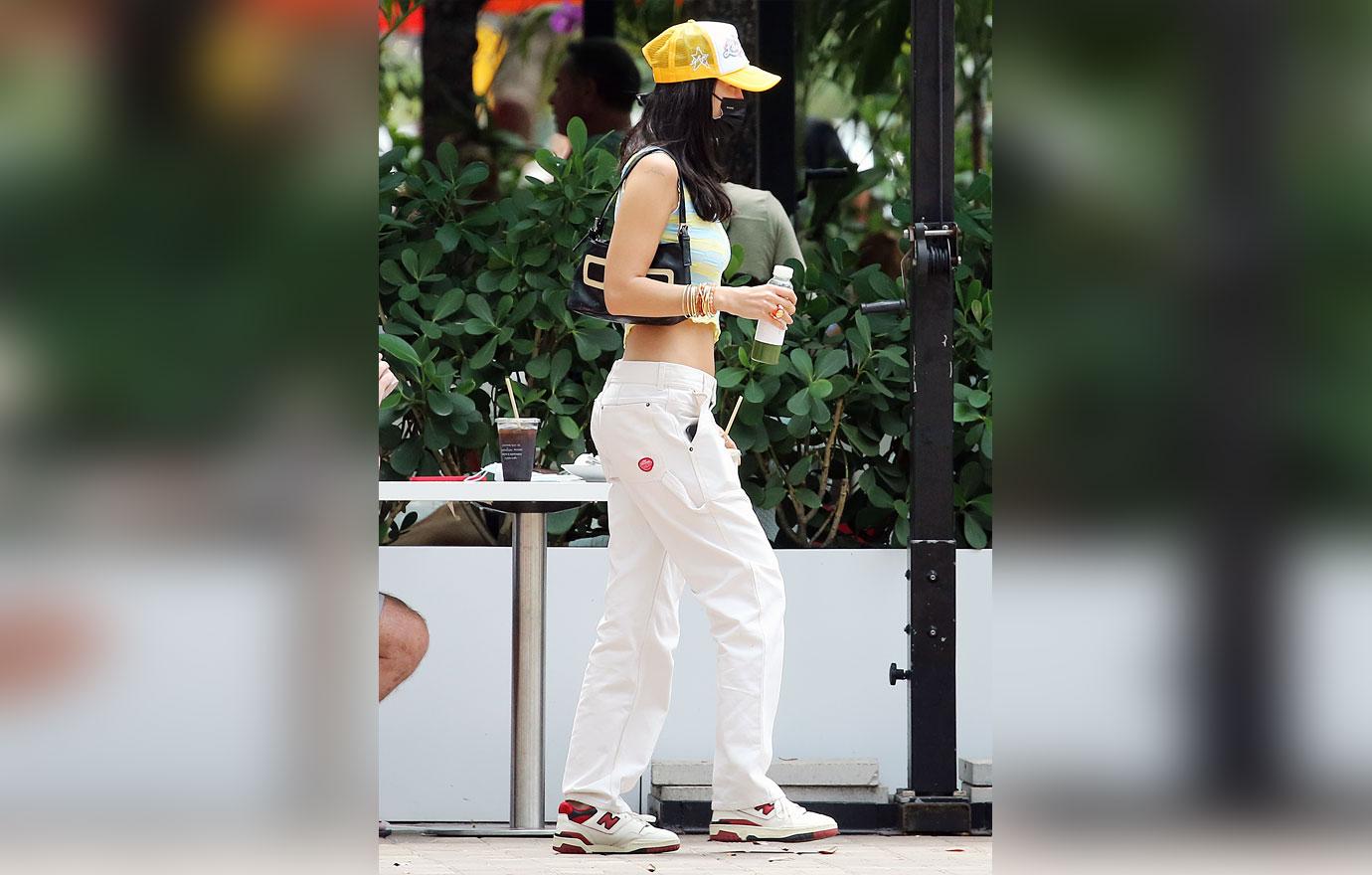 The fashionista also showed off her cool kicks while walking around outside.
"I train and I work out hard for two hours — I don't like to do the whole yoga thing. I think yoga is calming, it's amazing, but if I'm going to go for it, I'm going to go hard," Hadid previously shared of her fitness routine.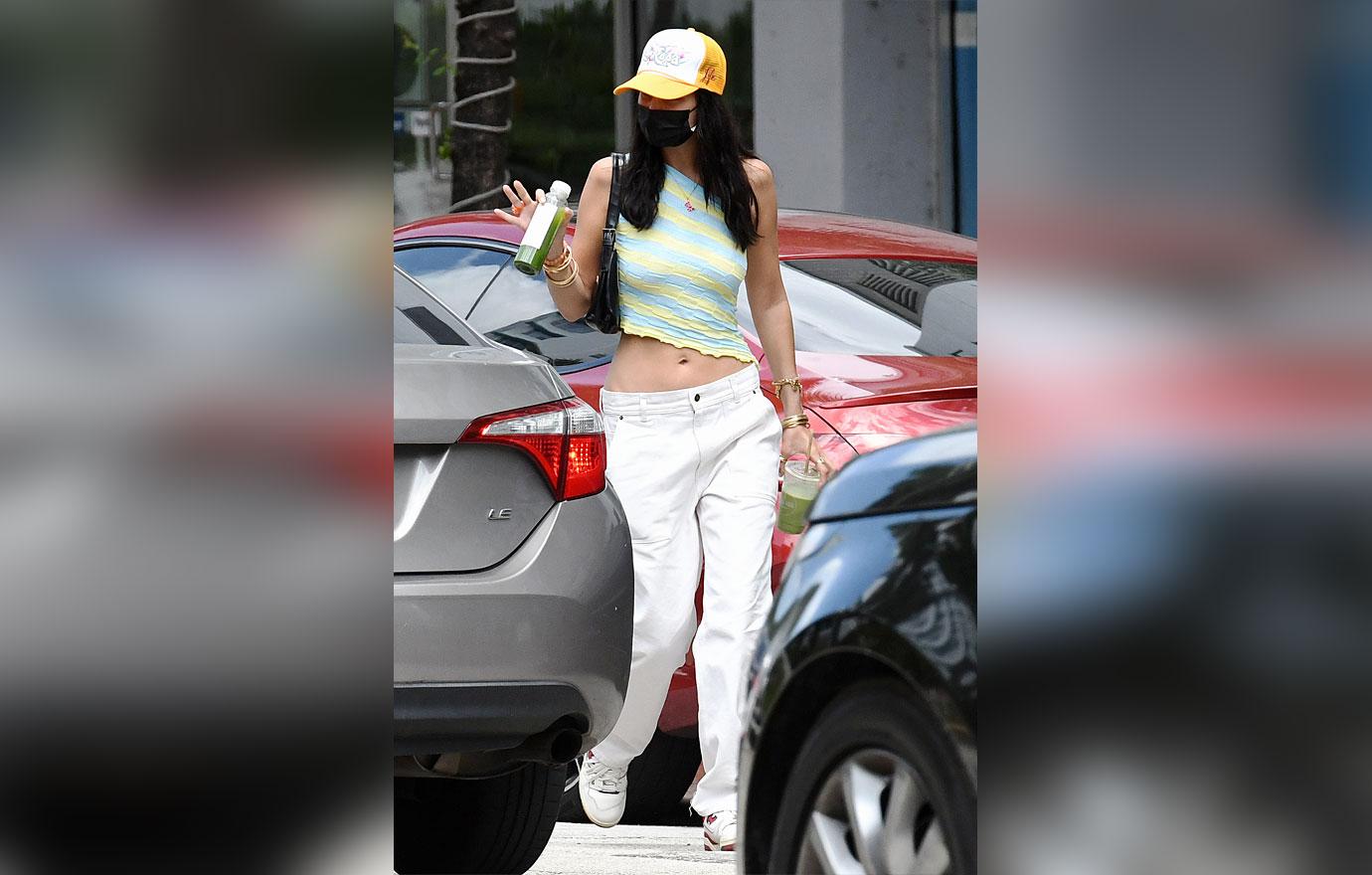 Obviously, Hadid is a natural in front of the cameras, as she waved and weaved in between cars.
"I'm also a big coffee drinker," Hadid previously revealed.
"I like to eat healthy and not eat crazy plane food," she said. "I like to still make sure my diet is good and I stay hydrated and stuff. That's basically all I do."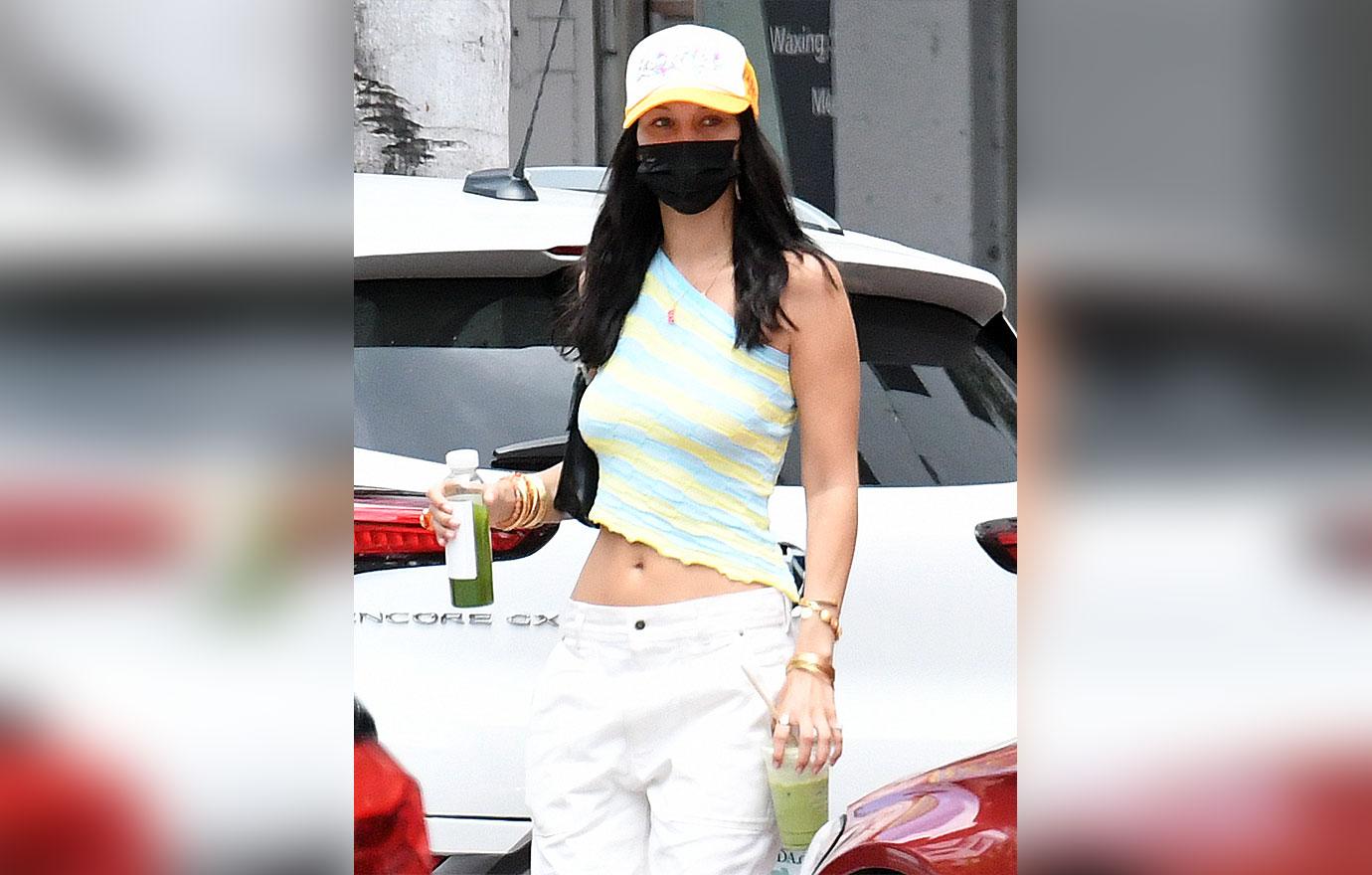 Gigi Hadid's younger sister isn't afraid to indulge once in a while, though.
"Right now my diet is pizza, so recently that's all I've been eating," she said in 2016. "I promise you, it's like every day."