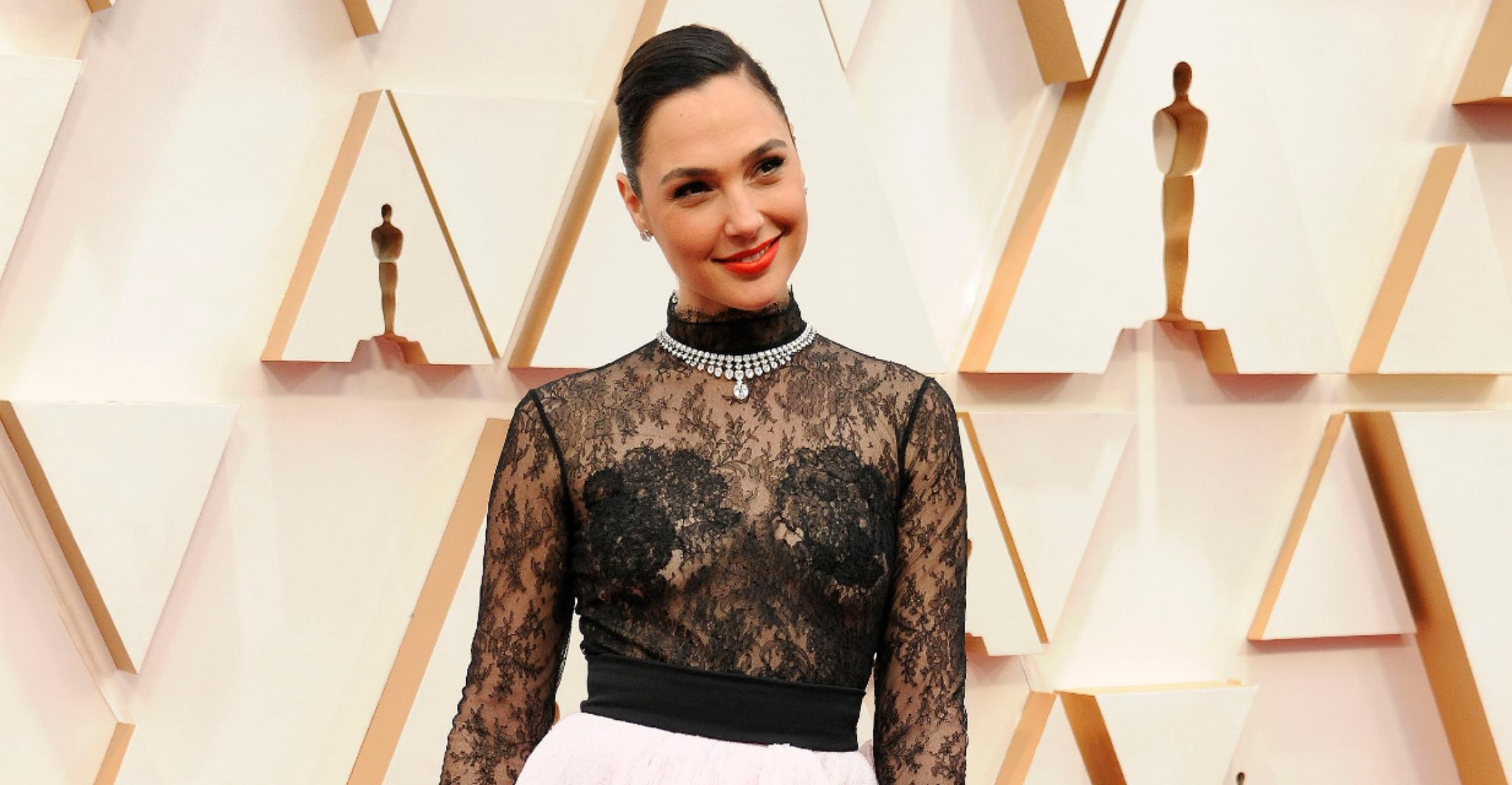 Pregnant 'Wonder Woman' Star Gal Gadot Explains 'The PG Way' She Taught Her Young Daughters About The Birds & The Bees
Now that Gal Gadot is expecting her third child with husband Yaron Varsano, she was forced to have the awkward "bird and the bees" talk with their two daughters, Alma, 9, and Maya, 4.

But since they're still young, the Wonder Woman star gave them the "PG" version.
Article continues below advertisement
"Alma had the whole session when I was pregnant with Maya and Maya is now super curious about how the baby got in there, how is she going to come out and all of that," the actress revealed on Jimmy Kimmel Live. "So we explained the PG way, you know, 'Mommy and Daddy had a big hug, Papa planted a seed in Mommy's tummy.'"
Gadot revealed she was pregnant on March 1 by posting an Instagram in which her husband and their daughters placed a hand on her belly. "Here we go again," she captioned the sweet snap.
Article continues below advertisement
Before announcing it to the public, the Israel native decided to reveal the news to her daughters in a fun way — and though they're now "excited" for the baby, their reaction wasn't what she expected.
Article continues below advertisement
"We did a whole thing," she explained. "We got them cupcakes and we got [a] cupcake for each member of the family, including the dog. And then, there was one cupcake left and I told them, 'Do you know who this cupcake belongs to?'"
The girls then started listing off names of other family members before Gadot pointed to her stomach.

"And Alma went, 'Nooo!'" she admitted. "I was like, 'What?!'"
Article continues below advertisement
"But then she got used to the idea and now she's super excited," the pregnant star added.

A few days earlier, she revealed that she was expecting another girl. "We're sticking to what we know," she joked.
Article continues below advertisement
And now that she already has several years of parenting experience under her belt, she's determined to fix any mistakes she may have made in the past.

Most notably, Gadot wants to make sure her third daughter is sleep trained properly, as she admitted, "With Alma, our first, we completely messed up the whole sleep routine."
"I feel like this is the hardest part of parenthood: the lack of sleep and the being tired all the time," she confessed. "That was the hardest thing for me."