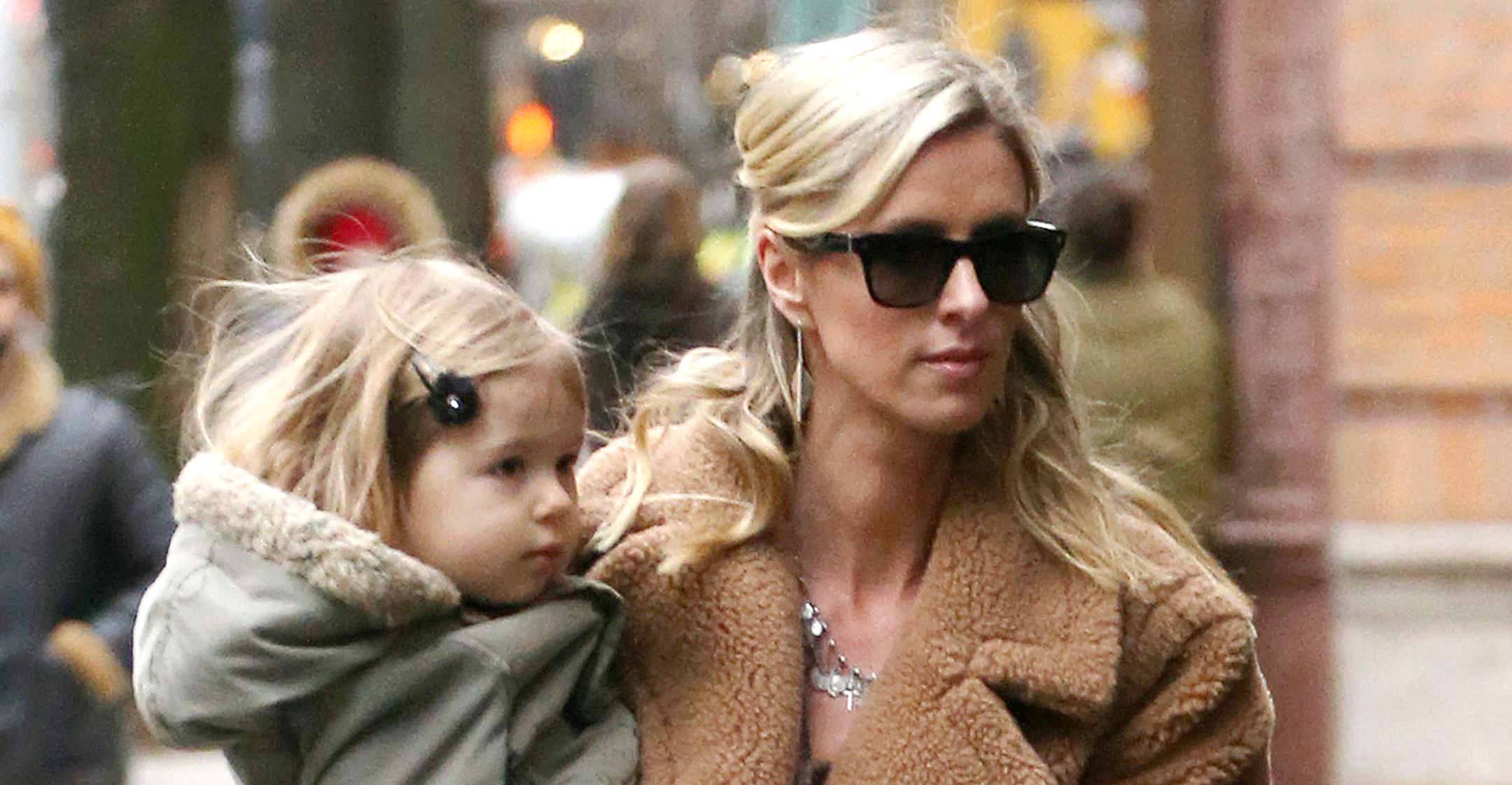 No Designer Duds Needed! Even Heiress Nicky Hilton Believes 'Children Should Dress Like Children'
Though Nicky Hilton grew up as a socialite, the star doesn't feel the need to dress her kids in fancy clothes.

Of course, that doesn't mean her and husband James Rothschild's two girls — Lily-Grace, 4, and Teddy, 3 — wear any old boring apparel. In fact, the designer used them as inspiration when she recently launched a line for young girls in a collaboration with Dotty Dungarees.
Article continues below advertisement
The adorable collection consists of overalls, shirts and more, all in fun colors and floral prints.

"I love a pair of dungarees; it's such a classic staple. And I think today, a lot of parents are dressing their children in these hip, miniature adult outfits, which I'm not really a fan of," she admitted to PEOPLE. "I think children should dress like children."
That's exactly why you won't find any "leather jackets and leather pants" in her girls' wardrobes.

Since her kids "love dressing up," the star had them model for the line's campaign.
Article continues below advertisement
"Naturally, I had to bribe them with cupcakes, and it worked beautifully," Hilton revealed. "Kids just do not like taking pictures."

"I remember growing up my parents trying to herd us all together for the Christmas card," she recalled of having a big family. "It was the one day of the year we dreaded."
Article continues below advertisement
And much like her own upbringing alongside younger sister Paris, her daughters spend all of their time together.

"Their bond is so sweet," she gushed. "A sisterhood bond is so special, and I love seeing that with my girls."
Article continues below advertisement
And as much as Hilton enjoys parenthood, she's still made it a priority to focus on her career.
"I think all moms suffer from mom guilt," she noted. "I think we could all do better at that and it's important to still do the things you love. Don't let your children completely take over your life. Navigate that balance and find that balance."
"Whenever I do work trips, I'll feel guilty about leaving the children. But at the same time, I think it's also setting a good example for your children about working on what you're passionate about," she explained. "I want to lead by example."