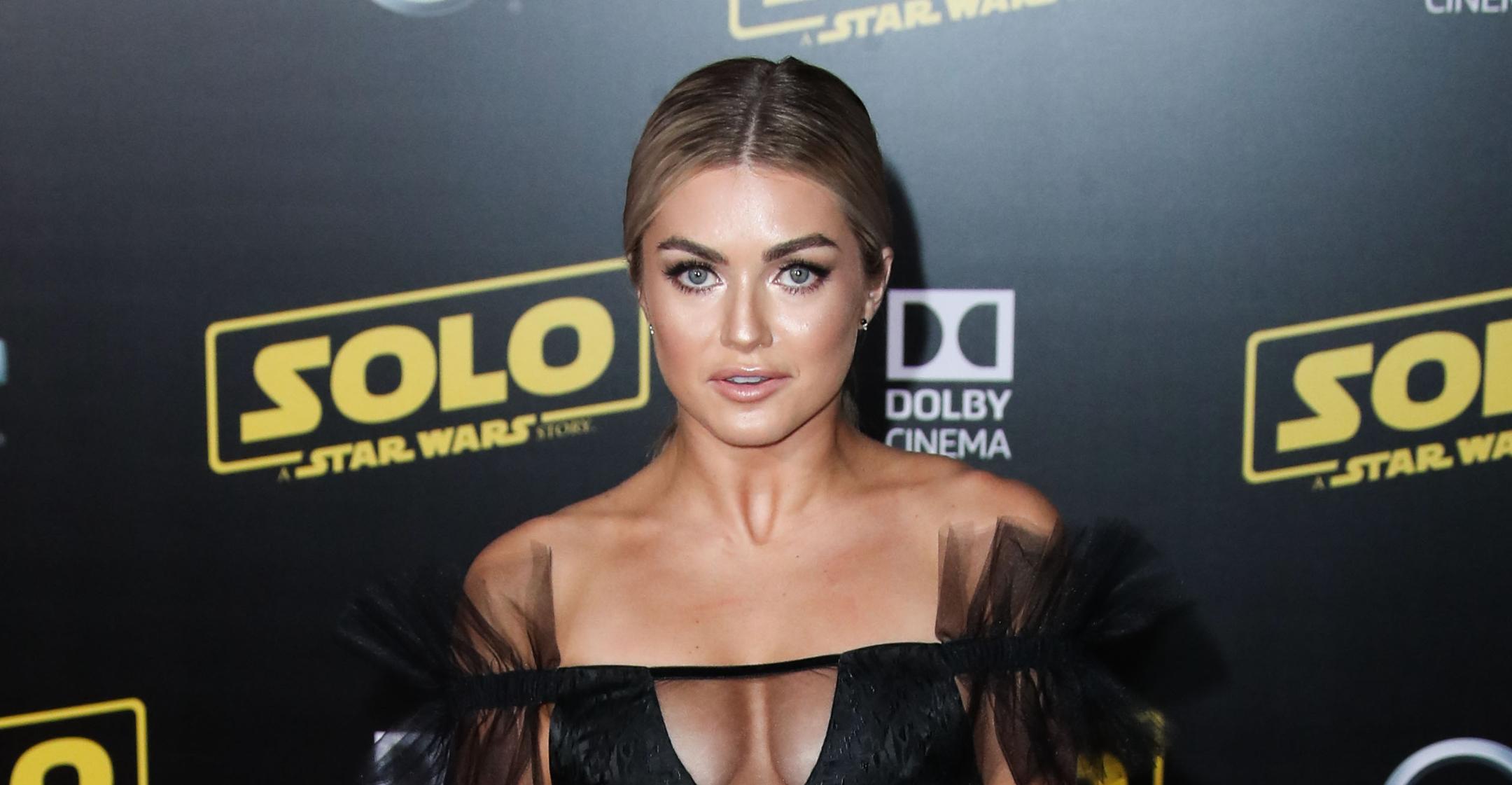 Honesty Hour! 'Dancing With The Stars' Pro Lindsay Arnold Dishes On Mom Guilt And The 'Pressures' Of Breastfeeding
While Lindsay Arnold is loving life as a new mom — so much so, she designed a mommy-and-me collection of dresses — but the Dancing With the Stars pro admitted the role also comes with a lot of "pressure."
Article continues below advertisement
While chatting with PEOPLE, the star revealed she was "exclusively" breastfeeding her and husband Samuel Lightner Cusick's 5-month-old daughter, Sage Jill, for the first four-and-a-half months, but around that time, she noticed their little girl would "still be hungry."

It was then that she decided to introduce formula into the tot's diet.
'"I've got a nice, awesome, growing girl, and she eats a lot, so I've been supplementing with formula as well, and it's worked great for us, and she's happy," Arnold declared.

But despite everything going smoothly, she admitted she still feels the "pressure to breastfeed as long as you can."
Article continues below advertisement
To try and brush off everyone else's opinions, she reminds herself that plenty of women are going through the same experience.

"I try to focus on the fact that there must be so many moms out there that are feeling these same pressures," she noted. "And if I can be open and vulnerable about it, maybe I can help other moms who are feeling the same way, and understand that it's OK and that none of us are perfect."
Article continues below advertisement
Equally as stressful, Arnold confessed she's also been dealing with mom guilt.

The blonde beauty recalled feeling "like the most terrible mom in the whole entire world" when Sadie Jill got sunburnt even though she applied a heavy layer of sunscreen.
"When your kids are in pain, or they're hurting or anything goes wrong, it is so easy to feel that mom guilt of like, 'Oh my gosh, this is my fault. I am the worst person ever,'" she expressed. "But at the end of the day, kids are so resilient and things are going to happen."
Article continues below advertisement
Arnold's always been able to keep her cool when faced with tough situations.

Just last week, fans claimed she was editing her photos to erase her C-section scar — but she denied the accusations.
Article continues below advertisement
"My c-section scar is now my favorite part of my body. It is the representation of the thing I am most proud of in my life and that is our sweet Sagey," she declared. "I seriously want to show my scar to everyone I see cause I think it's so insane and crazy cool that Sage came out of that little cut in my belly?!"
"I would never and have never photoshopped any part of my body and wanted a dedicated post to my beautiful scar that I truly love so much," she concluded. "No I am not photoshopping my scar out of anything and in case anyone forgot WOMENS BODIES ARE INCREDIBLE."