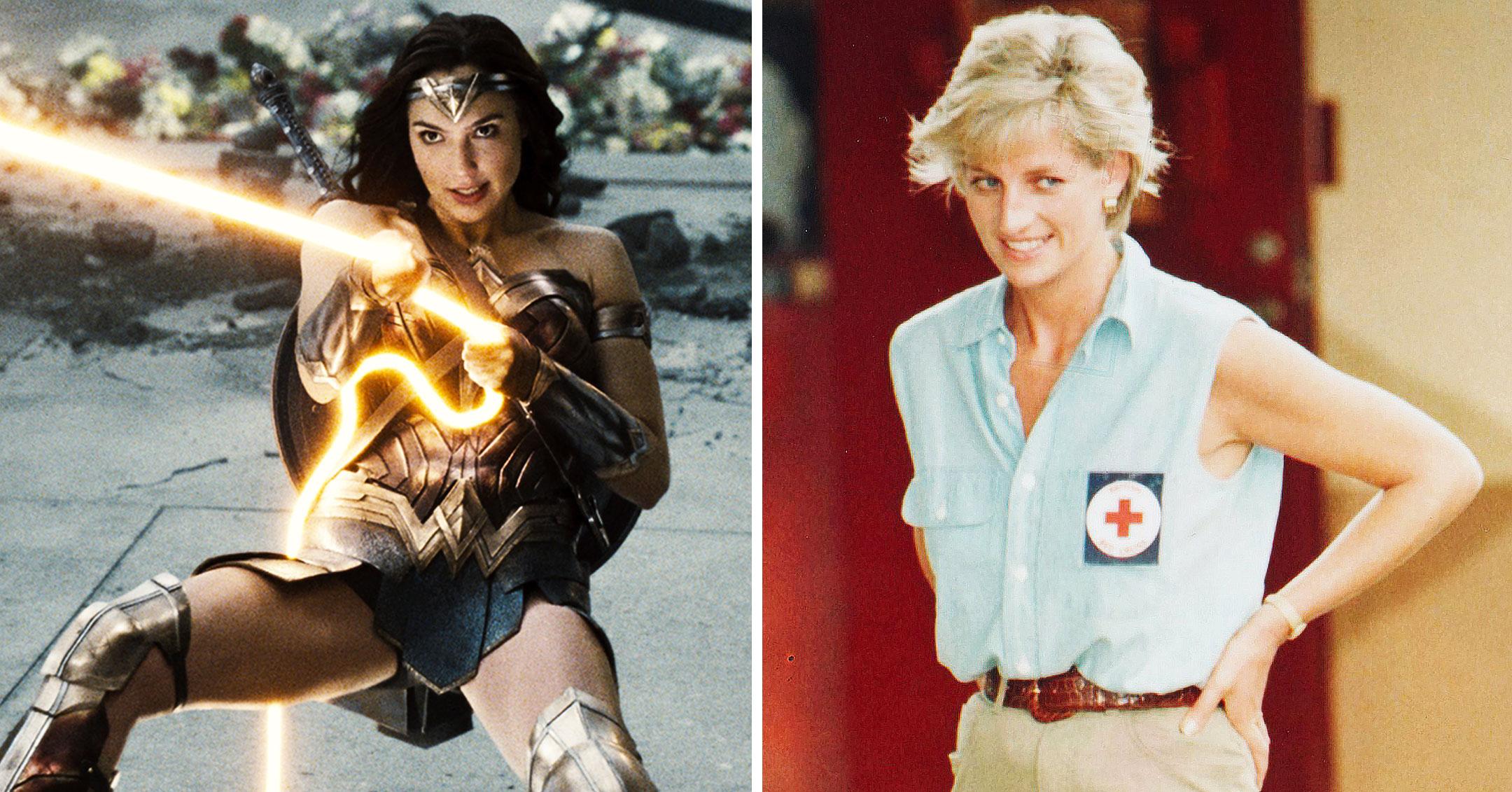 'She Was Full Of Compassion': Gal Gadot Reveals She Channeled Princess Diana For 'Wonder Woman' Role
With her acts of kindness and generous spirit, Princess Diana was a real-life superhero to so many — which is why Gal Gadot thought she would be the perfect inspiration for her titular role in Wonder Woman.
Article continues below advertisement
"I remember watching a documentary about Princess Diana and there was a part where they said she was full of compassion and always cared for the people and that was like, 'Ding, ding, ding,' that should be the Wonder Woman we have," Gadot shared during Vanity Fair's Cocktail Hour Live! chat.
Article continues below advertisement
Weirdly enough, the comic book hero's birth name is Diana Prince.

"How can you connect to a goddess that's super strong and has it all and [is] super perfect? I wanted to show her vulnerabilities and heart," the actress explained. "I wanted to portray a character people will be inspired by, but also be able to relate to."
Though Gadot is currently pregnant with her third child, she'll return for the third flick of the franchise.

"As fans around the world continue to embrace Diana Prince, driving the strong opening weekend performance of Wonder Woman 1984, we are excited to be able to continue her story with our real life Wonder Women — Gal and Patty [Jenkins] — who will return to conclude the long-planned theatrical trilogy," Warner Bros. chief Toby Emmerich revealed last year.
Article continues below advertisement
Filming has yet to begin, but they'll likely have to wait until after Gadot gives birth, especially since the Israel native loves to do as many stunts as she can.

The star even suffered a hernia while promoting the first movie. "It is what it is," she said of the injuries. "It's such a physical role, like the physicality is another character that I have to play. But it has its toll."
"It is hard, and I have found myself with many different spine injuries because (we've been) shooting this movie, for real," she revealed while filming Wonder Woman 1984. "But at the same time, it's worth it. And watching the movie now a few times, it's totally, totally worth it."