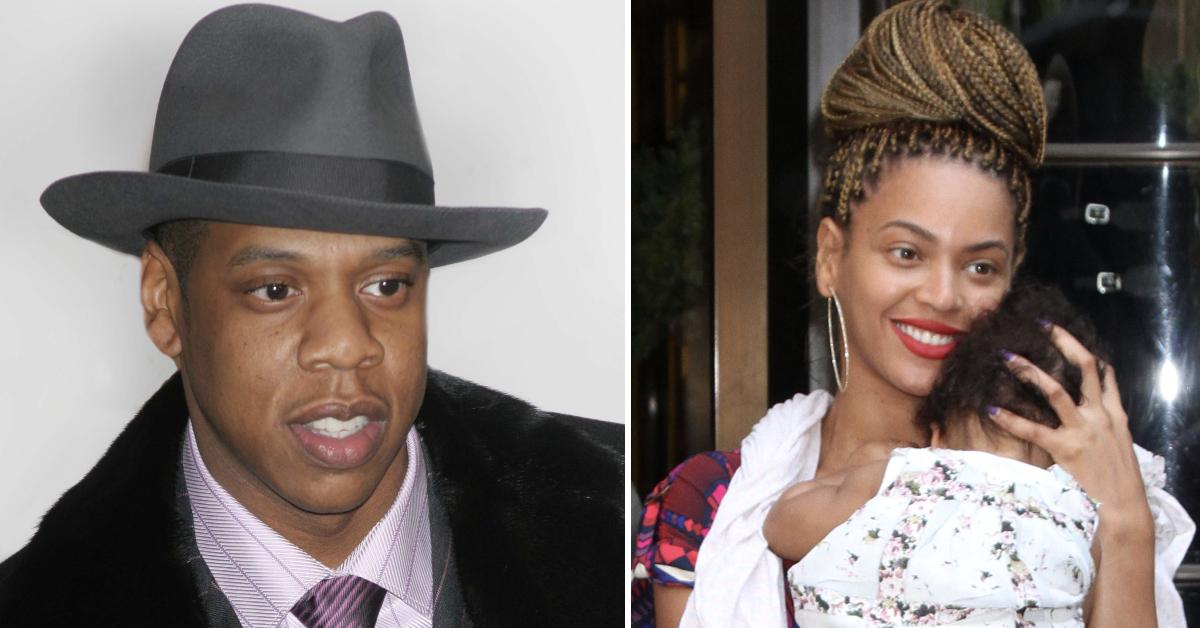 'We're Just Guides': Jay-Z Has No Intent Of Pushing His & Beyoncé's 3 Kids Into The Music Industry
Jay-Z and Beyoncé may be the power couple of the music industry, but the rapper insists that if one of their three kids — they are parents to daughter Blue, 9, and twins Rumi and Sir, 3 — don't want to be involved in their field, he's perfectly fine with that.
Article continues below advertisement
"Feeling loved is the most important thing a child needs, you know? Not, 'Here's this business that I'm going to hand over to you, that I'm creating for you,'" he shared with The Sunday Times. "What if my child doesn't want to be in music or sports? I have no idea, right? But as long as your child feels supported, and feels loved, I think anything is possible."
Aside from his obvious impact in music, the rapper is involved with successful businesses like Tidal streaming services and sports entertainment company Roc Nation. He also has a line of cognac, champagne and holds a stake in Uber.

"It's easy for us, as human beings, to want our children to do certain things, but we have no idea," he explained of kids wanting to forge their own paths. "We're just guides."
Article continues below advertisement
While the superstar's twins are too young to truly pick up any hobbies, Blue has already shown her interest in music. In fact, she just won a Grammy, as her mom's track "Brown Skin Girl," which she's featured on, won for Best Music Video.

The impressive feat made her one of the youngest recipients in the award show's history.
Article continues below advertisement
The "Single Ladies" crooner also took home Best R&B Performance, thanking Blue and her two other children in her acceptance speech.

"It's such a magical night, thank you so much. I know my daughter is watching. Two daughters and my son, they're all watching. Blue, congratulations, she won a Grammy tonight. I'm so proud of you and I'm so honored to be your mommy, all of your mommy's," she gushed. "Y'all are my babies, and I'm so proud of y'all. I love you so much, my rock."
After the show, Blue used the trophy as a drinking glass, pouring a drink into the funnel shape and sipping through a straw. Sounds like a icon in the making!