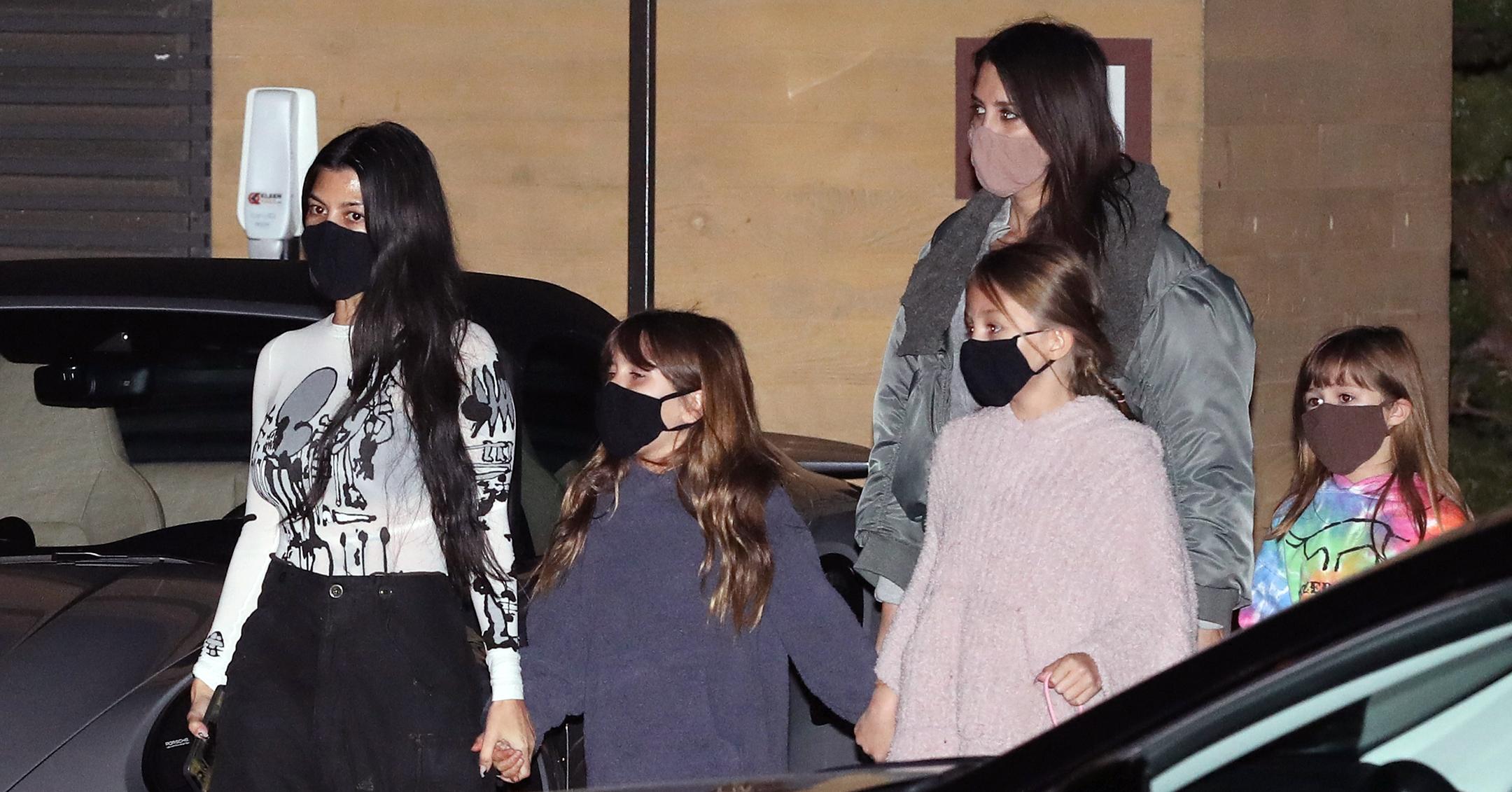 Bonding Time! Kourtney Kardashian & 8-Year-Old Daughter Penelope Disick Hold Hands On Dinner Date — Pics
Another day, another sighting of a Kardashian at Malibu's Nobu!

On April 22, Kourtney Kardashian grabbed dinner with 8-year-old daughter Penelope and a few of their friends. That same night, pal Machine Gun Kelly and girlfriend Megan Fox were also seen at the restaurant — though the reality star had just seen the couple a day earlier, as she was invited to the "Bloody Valentine" singer's birthday celebration.
Article continues below advertisement
Scroll down to see photos from Kourtney and Penelope's dinner date.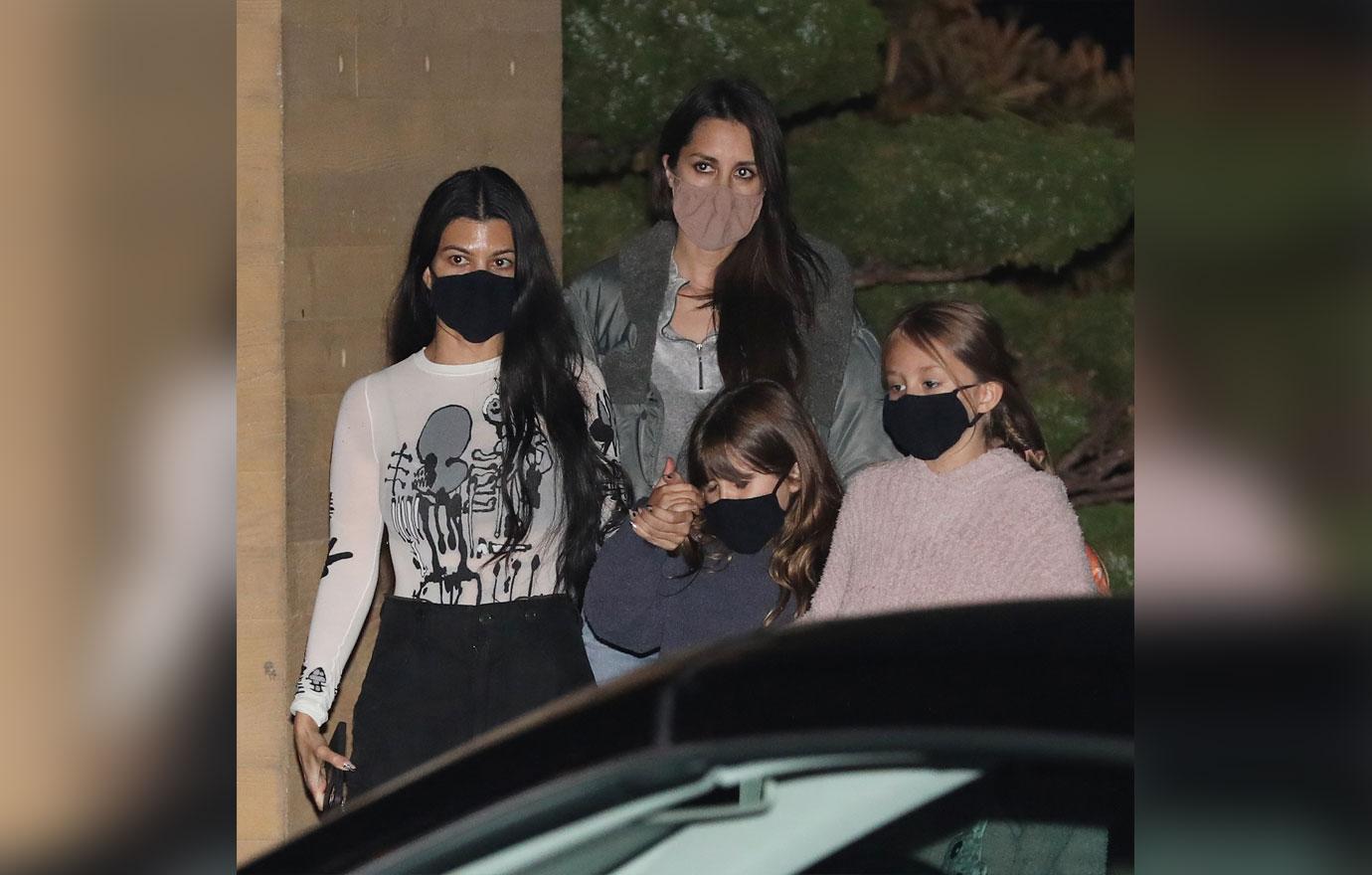 The mommy-and-me pair wore matching black face masks for their night out. Penelope, who now has a trendy bang hairstyle, kept comfy in a navy sweatshirt and pale pink pants, while the reality star donned a white top and black pants.
Though Kardashian doesn't let her and ex Scott Disick's kids have their own social media profiles, she recently uploaded a hilarious video of her daughter on TikTok. In the viral clip, Penelope and her friend reenacted a famous scene from Keeping Up With the Kardashians, where the mom-of-three admitted "I cry myself to sleep every night" due to the hormones she was taking to freeze her eggs in 2018.
Article continues below advertisement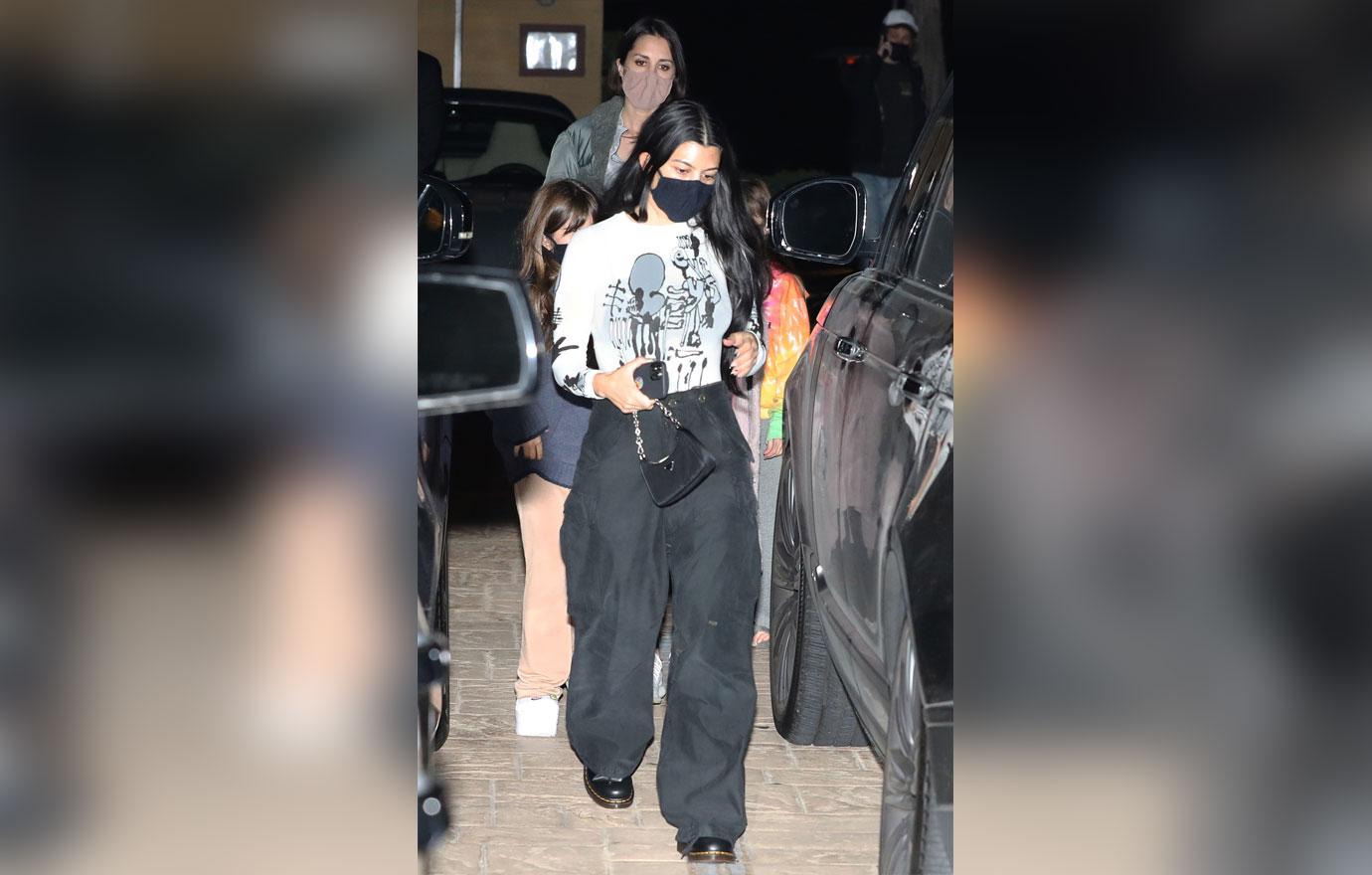 Going grunge! Ever since Kardashian started dating dummer Travis Barker, she began incorporating his rocker style into her wardrobe — just check out her baggy pants and Dr. Martens footwear!
The two recently celebrated her 42nd birthday on April 18 with the Blink 182 alum gushing on Instagram, "YOU'RE A BLESSING TO THIS WORLD HAPPY BIRTHDAY." His sweet post was accompanied by a few PDA-packed photos.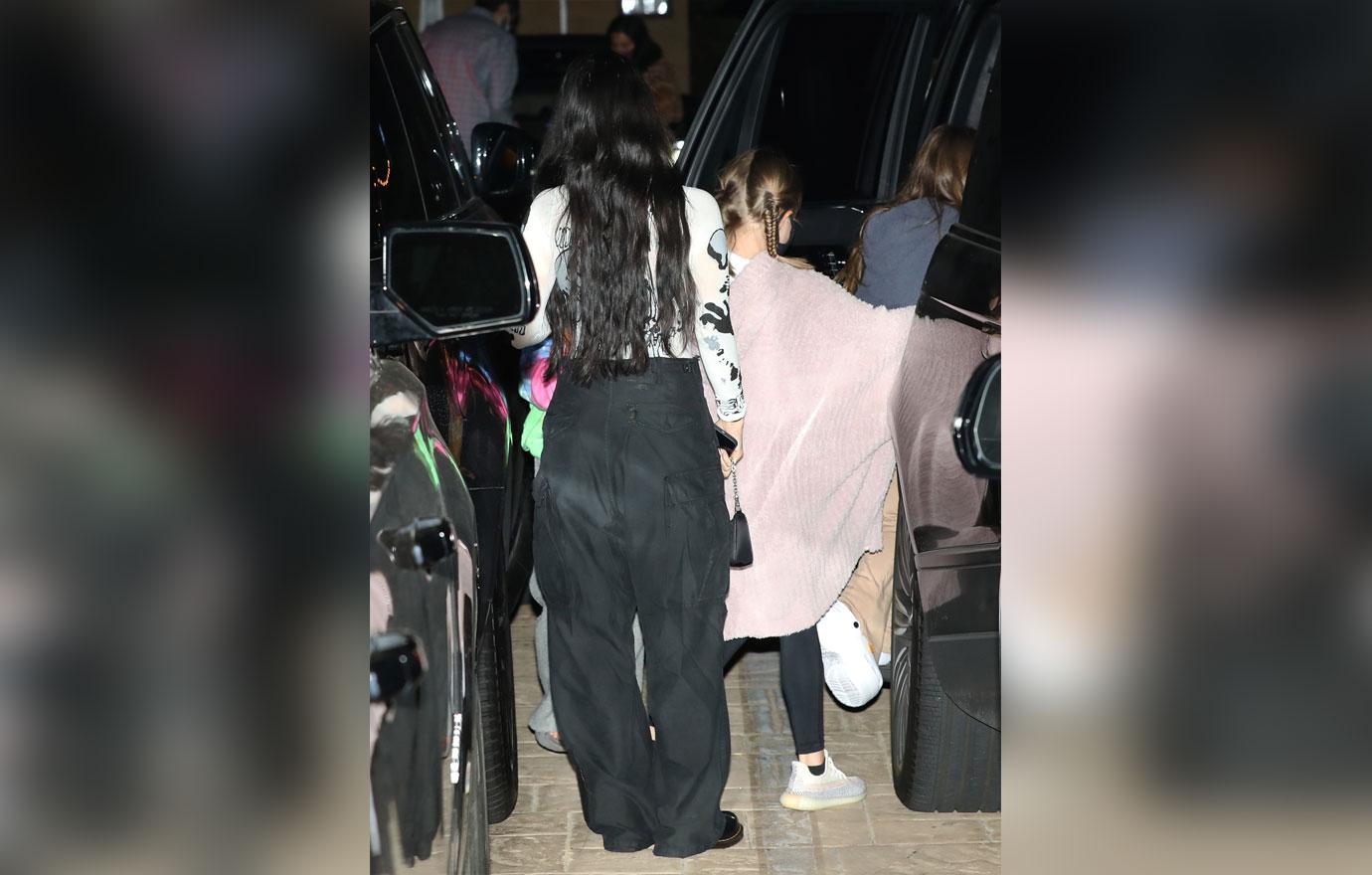 Load 'em up! The Poosh founder waited by as the kids piled into the car.
"I always try my absolute best when I'm with my kids not to be on my phone, to be present in what we're doing, and have those moments where you're looking in each other's eyes and connecting," she shared of her parenting style. "I usually take one day on the weekend where we have no plans, we hang out at the house in pajamas or sweats. We sleep in. I like to not be on a schedule on that day."