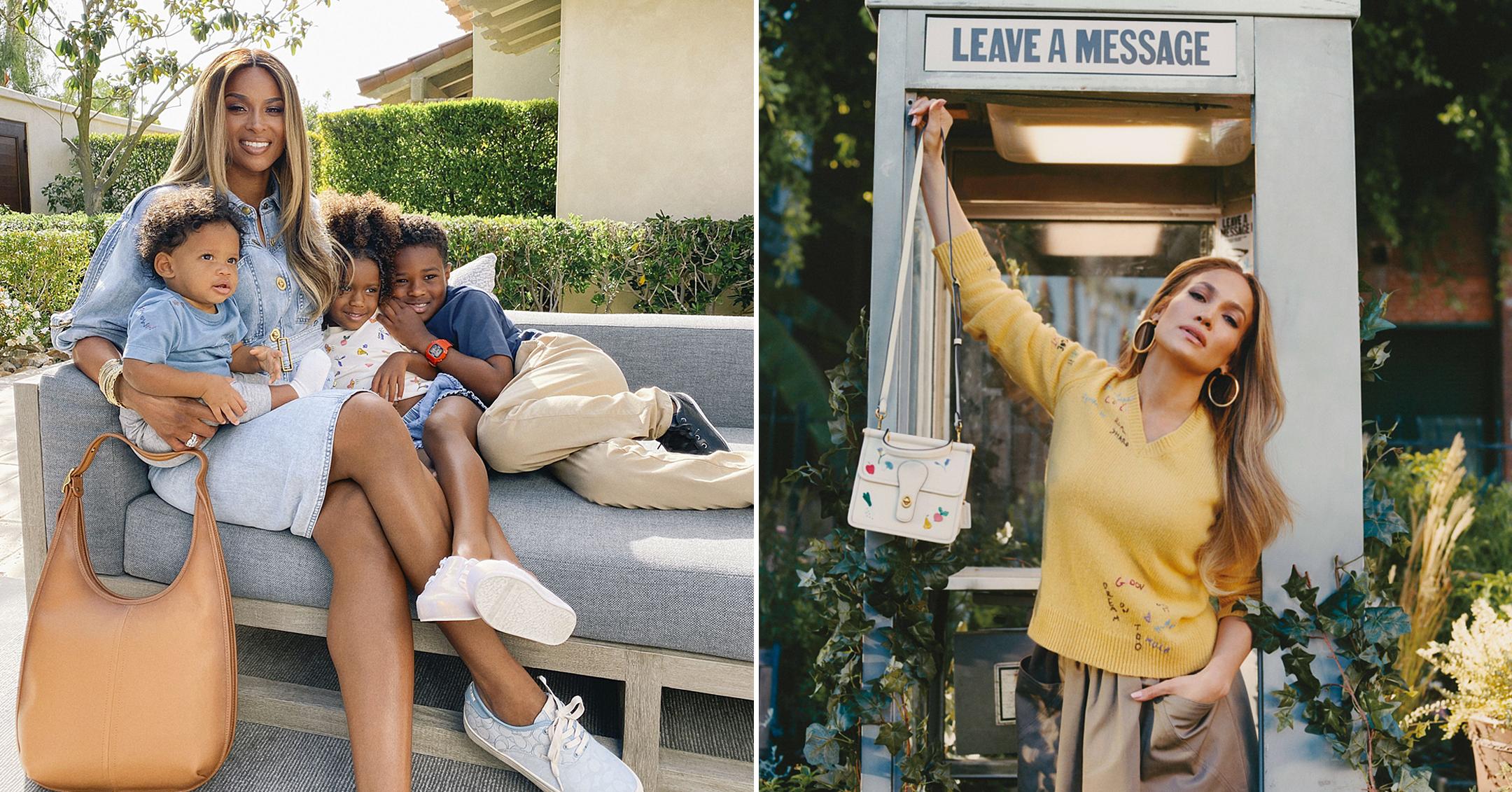 Jennifer Lopez & Ciara Look Ready For A Garden Party In Coach's Mother's Day Campaign — See Photos
Luxury design house Coach has just unveiled their star-studded Mother's Day campaign ahead of the May 9 holiday — and the shots are simply stunning!
Article continues below advertisement
"Spotlighting the positive impact mothers have on our lives and the importance of everyday recognition — this year more than ever — the campaign is additionally brought to life with a series of short films and photographs on Coach's social channels featuring the cast with their family members," the brand stated. "Highlighting the bond between mothers and their children, the series also encourages members of the Coach community to share messages of gratitude for the mothers in their lives."
Scroll down to see some famous mamas and other stars work the camera.
Article continues below advertisement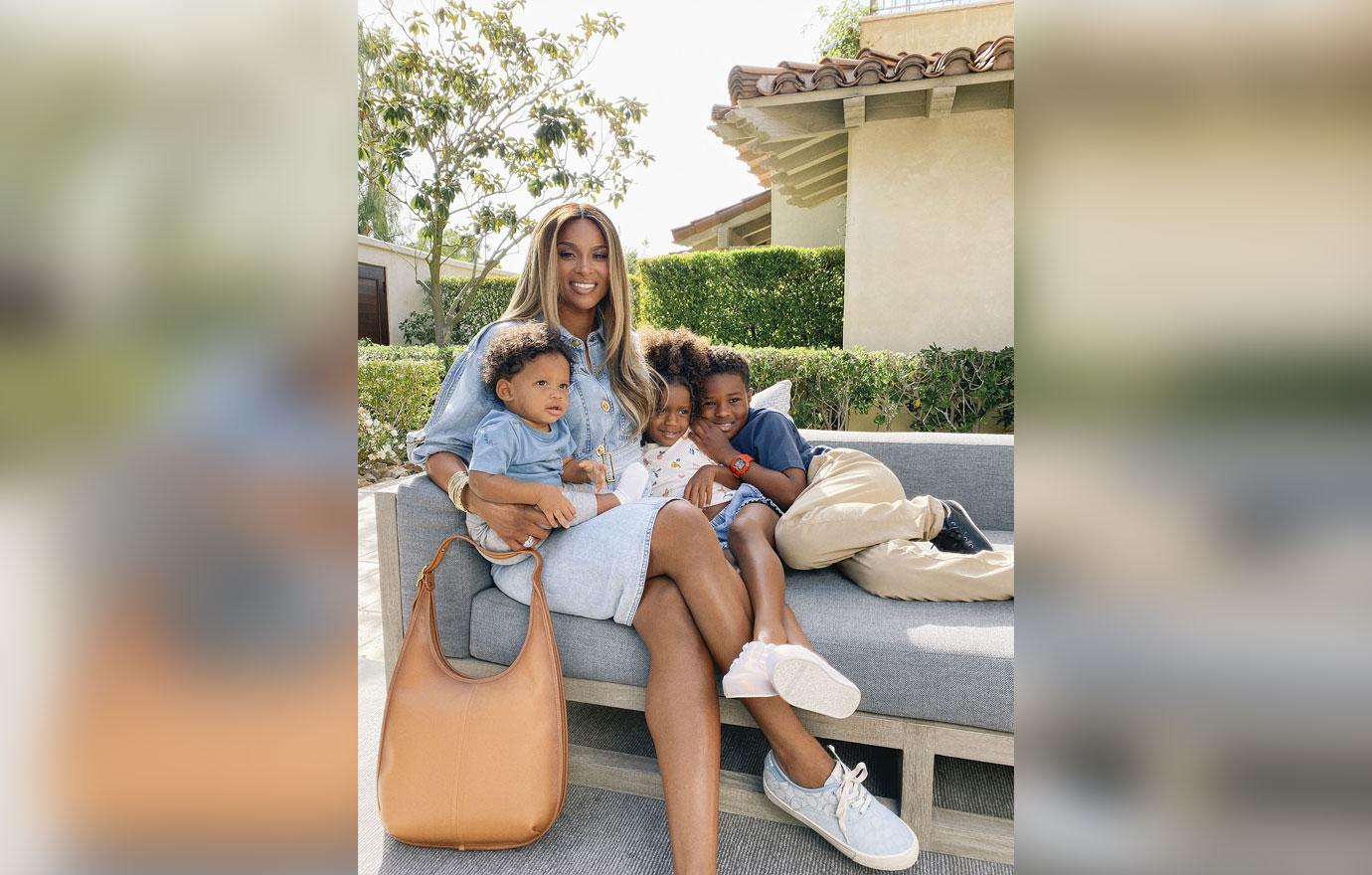 That's one cute cuddle puddle!

"I don't even know if you can call it organized chaos, but it is to some degree. Sometimes not even the most organized, to be honest," the "Goodies" crooner said of looking after her and Russell Wilson's 9-month-old son, Win, and 4-year-old-daughter, Sienna, in addition to her and ex Future's 6-year-old son, Future Zahir. "But I'm enjoying it all. I found my way to embrace it all."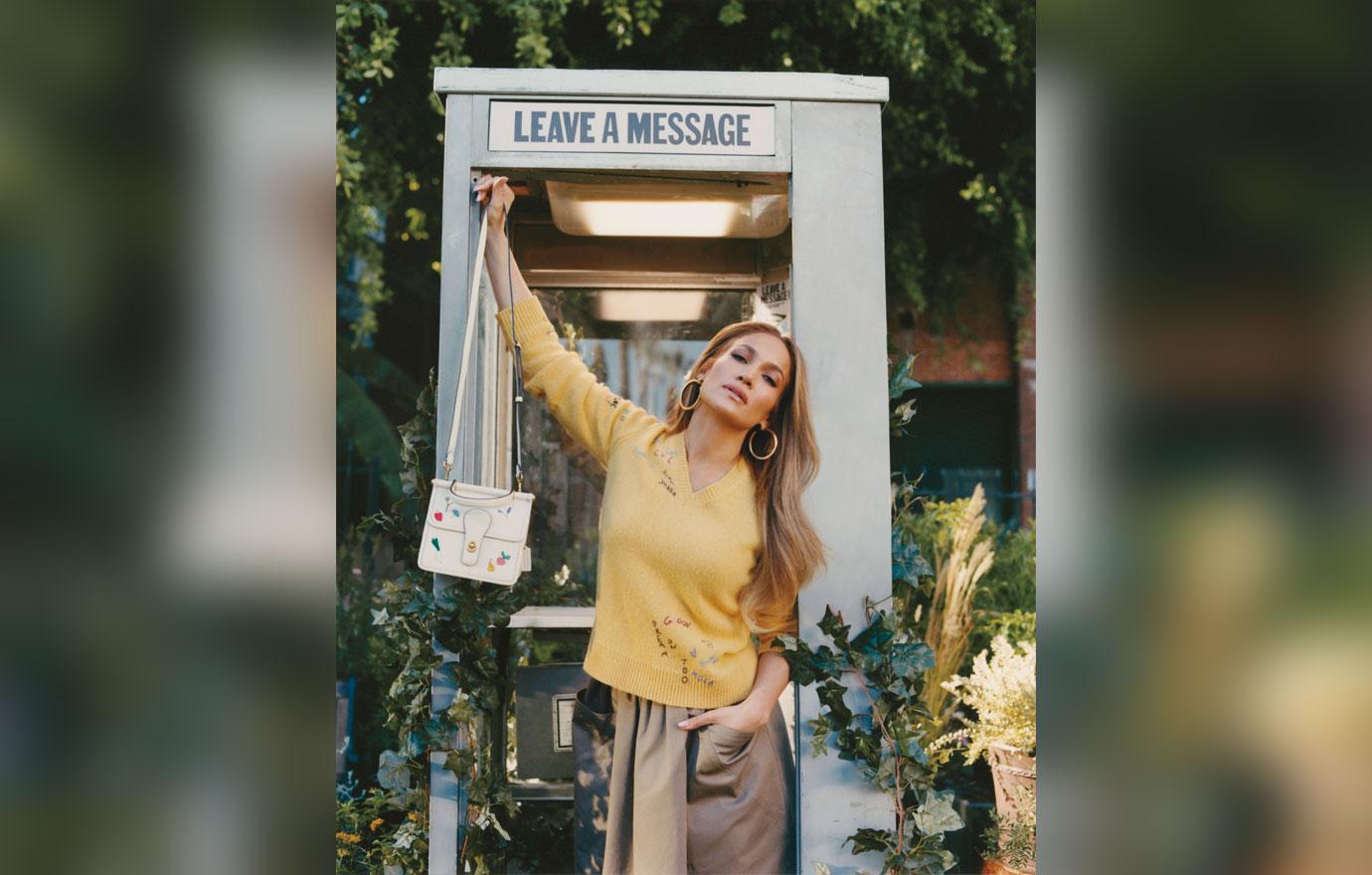 Newly single Jennifer Lopez toted an embroidered top-handle bag — though her and ex-husband Marc Anthony's 13-year-old twins Emme and Max weren't there to join in on the fun.

"They just made my life so much better," she gushed of her kids. "I'm forever grateful that ... you know, I didn't have kids until later and so I almost thought that it wasn't going to happen for me, so I'm very aware that I was blessed with that. It could have been something different."
Article continues below advertisement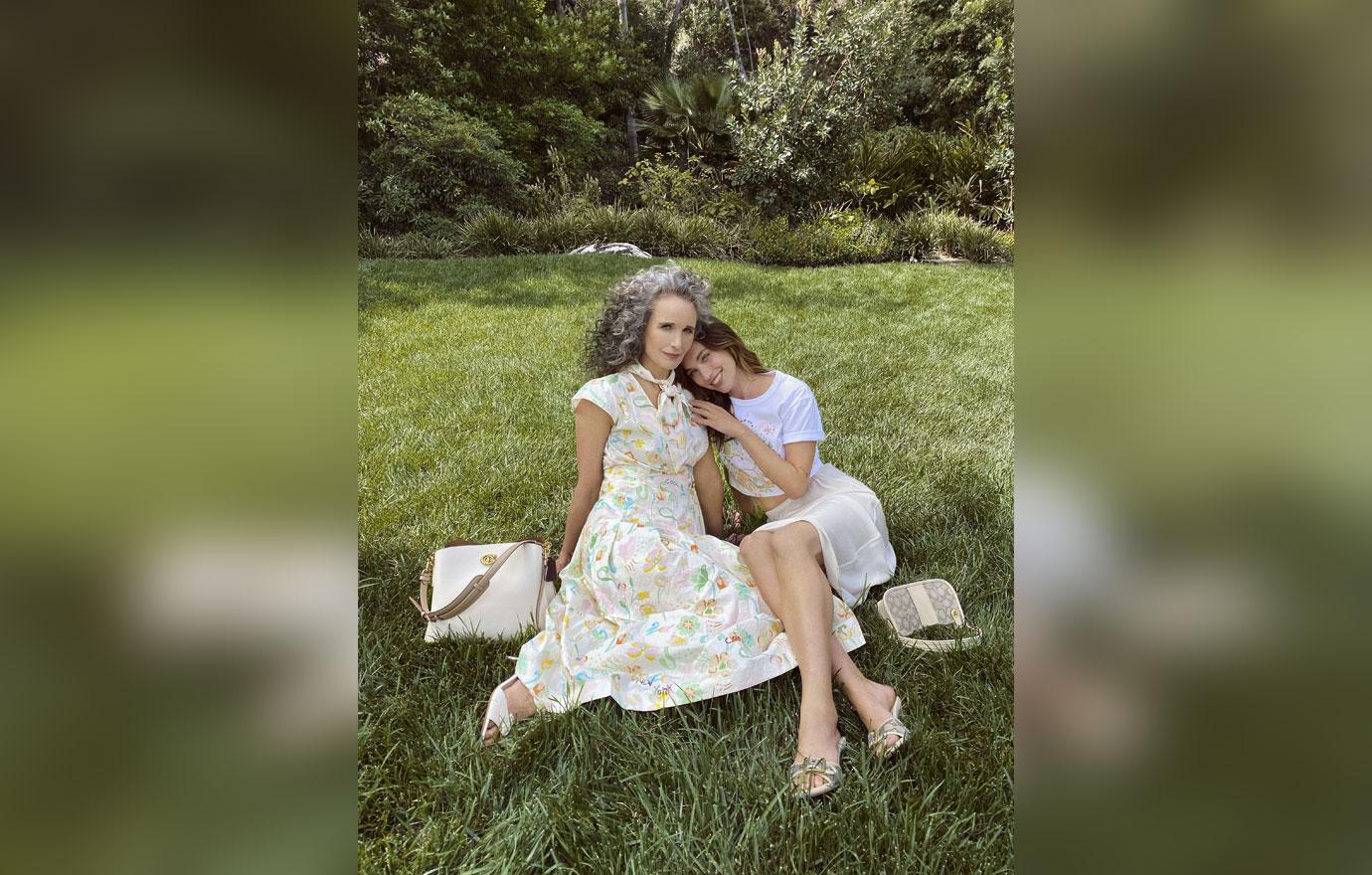 Sittin' pretty! Actress Andie MacDowell and 31-year-old Rainey leaned in for their sweet photo, which took place in "an incredible setting," the latter revealed to Vogue.

Rainey followed in her mom's footsteps and is now an actress herself. "For a long time my mother wouldn't let me watch her movies, the grown-up ones at least," she shared with Town & Country. "It's fun being able to see them now, especially Sex, Lies, and Videotape since she was pregnant with me at that time."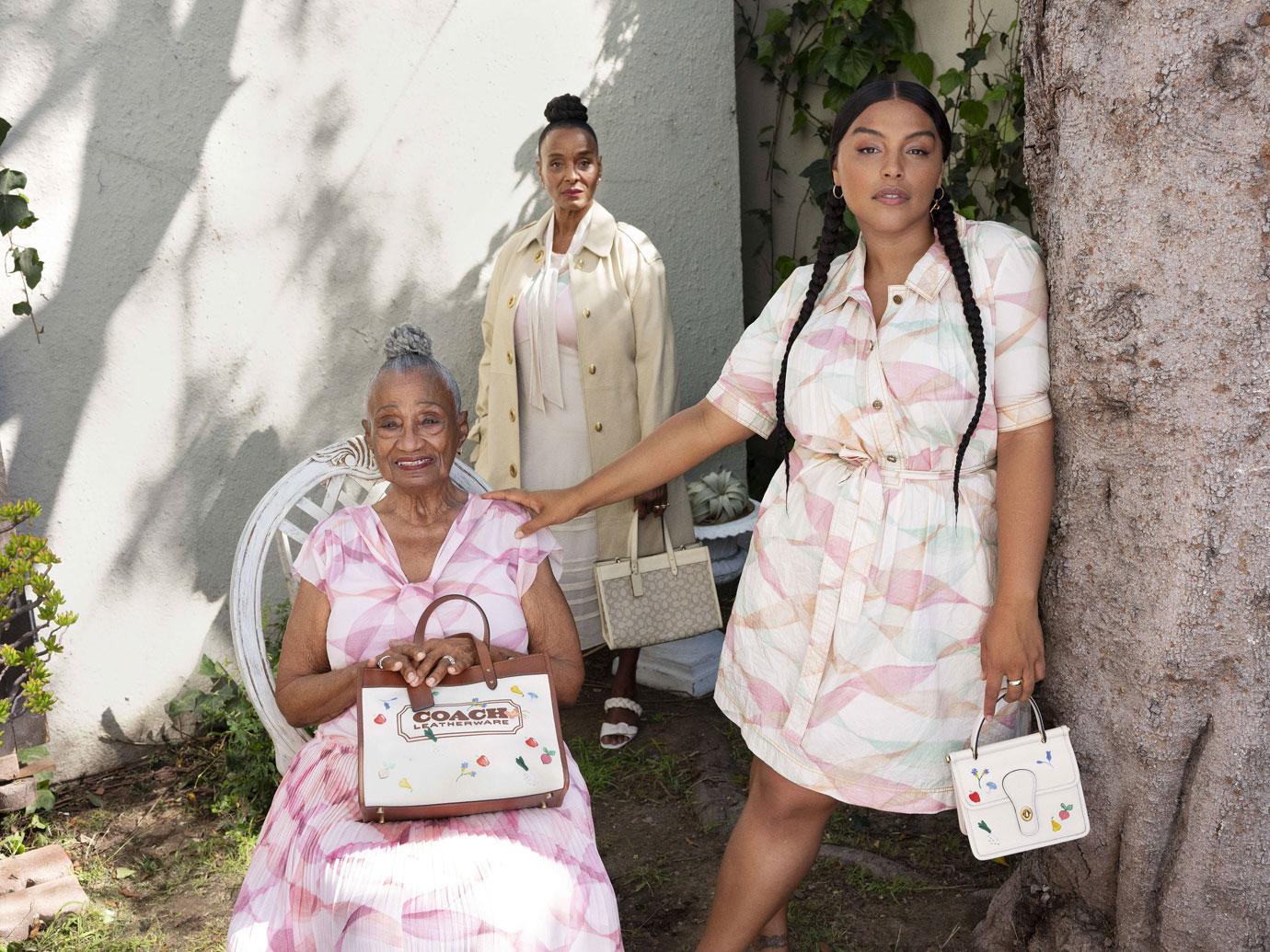 Three generations! Model Paloma Elsesser and her brood wore pops of pink while holding onto their bags.

The star explained that she loves to star in the high-end brand's campaigns because "there's a really beautiful family element to working with Coach."
Article continues below advertisement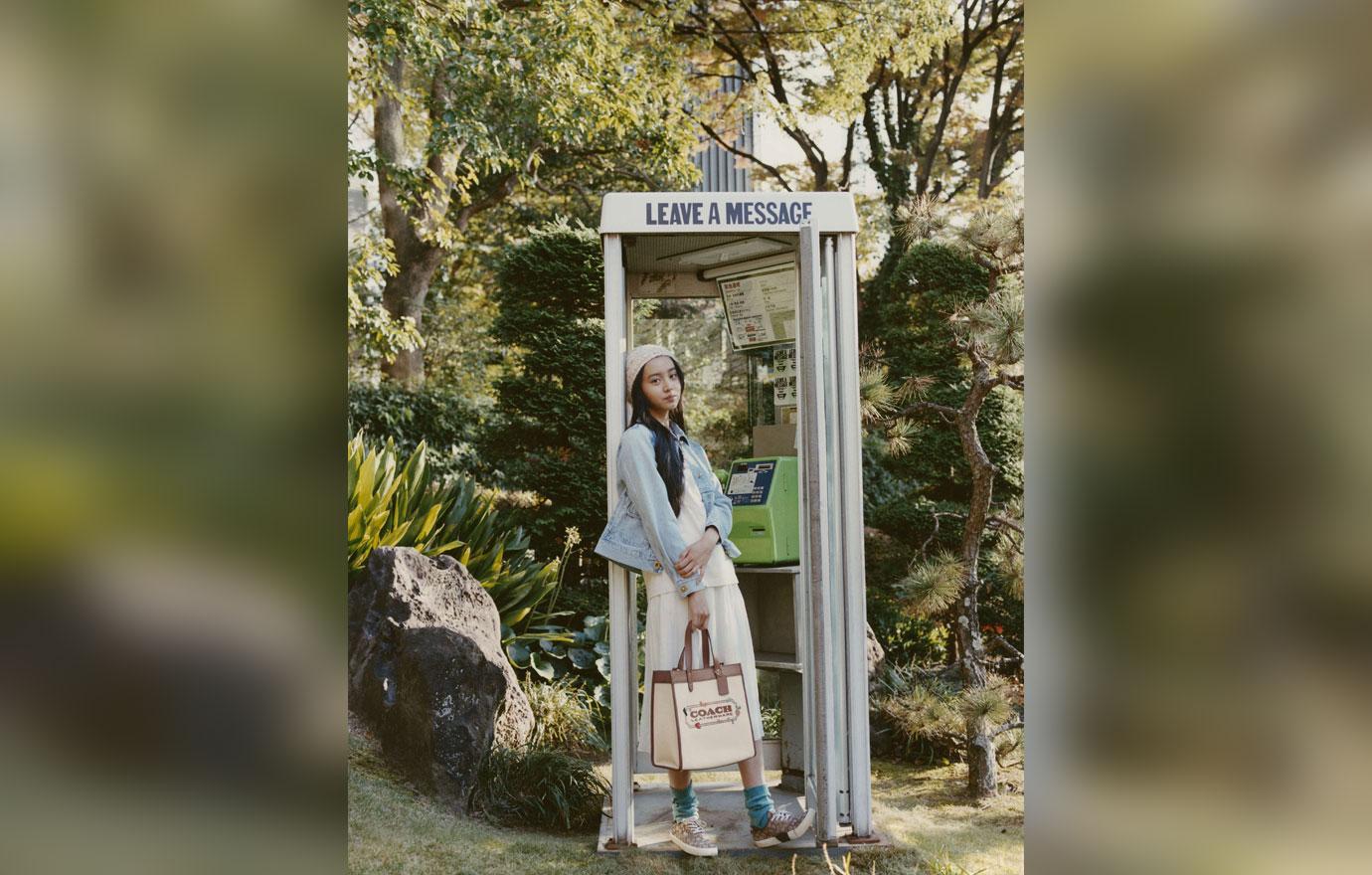 Old school! Japanese model Kōki posted a photo from the shoot on her Instagram, asking her fans, "What are you going to do for mother's day?"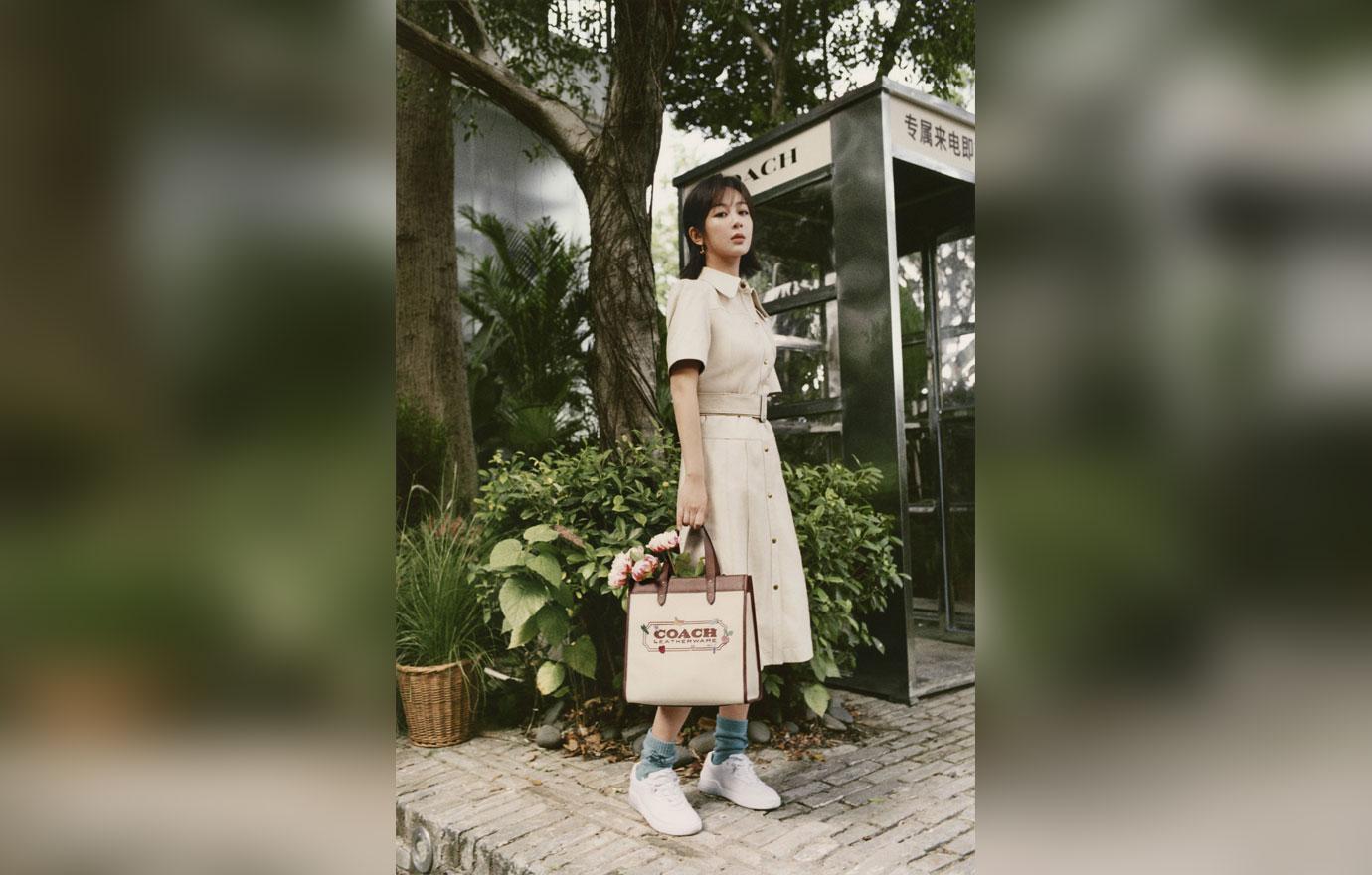 Actress Yang Zi paired her structured cream dress and matching bag with thick blue socks and a crisp white pair of sneakers.