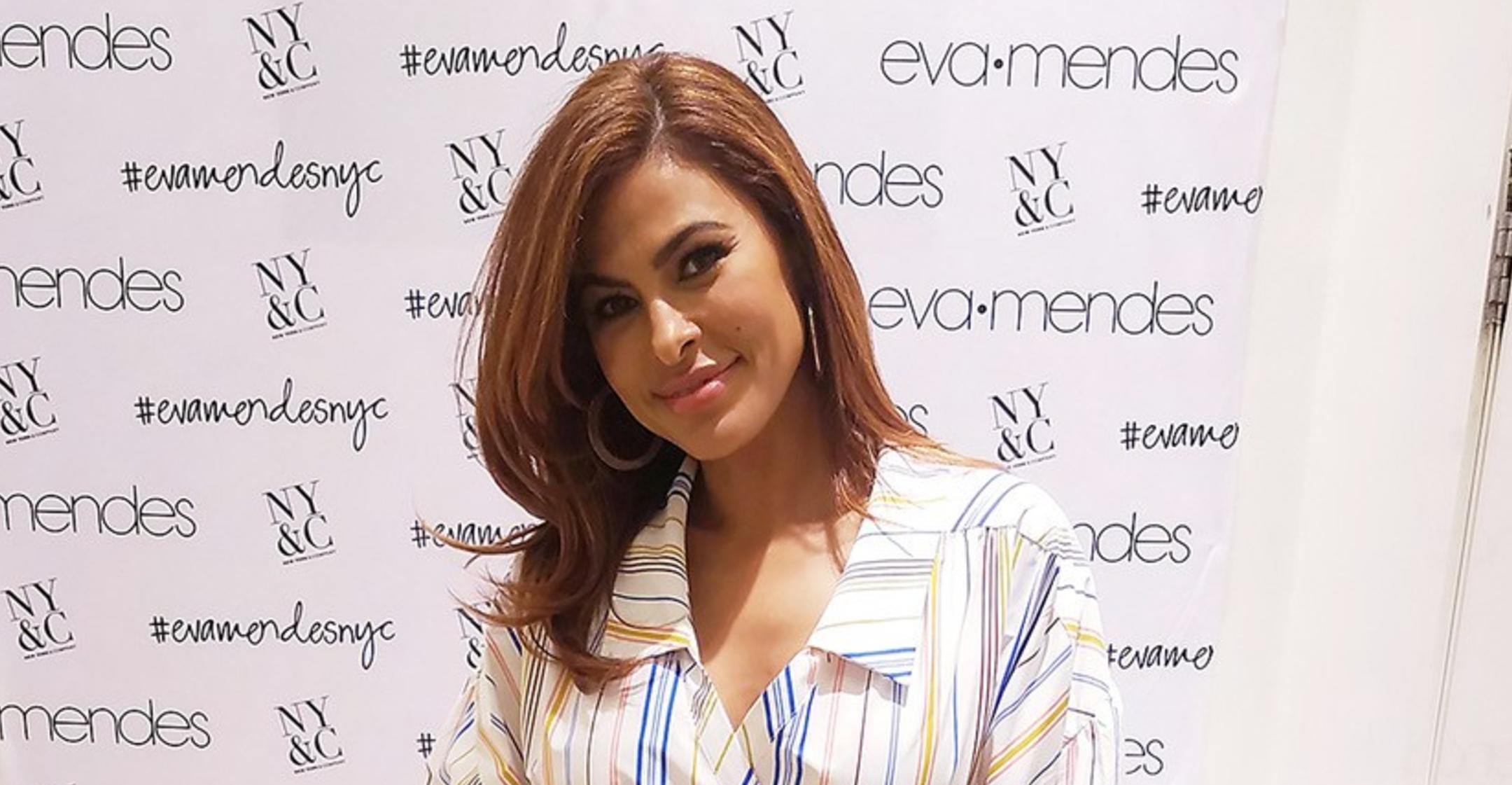 Say What?! Even The Stunning Eva Mendes Admits To Having 'Insecurities' During Her 20s
Eva Mendes is known for her natural beauty as much as she is her movie roles, but the actress admitted in an honest social media post that during her 20s, she didn't love looking at herself in the mirror.
Article continues below advertisement
In honor of #TBT (throwback Thursday), the Hitch star, 47, posted a photo of herself that seems to be from her 2003 flick Once Upon a Time in Mexico. And though no one would be able to guess it, she noted that during that time, she thought she looked "weird."
"Just came across this picture from a movie that was almost 20 years ago. I remember seeing this photo back then and thinking my face looked "weird" and that my bone structure was odd ...yadda yadda," she shared. "..you know all those insecurities that a 26 year old can have."
Article continues below advertisement
"Meanwhile 20 years later and now I wish I still had that 'weird' face and odd 'bone structure' 😩," she declared. "Why's [sic] my point ? Im not sure. Maybe it's if you hate a photo of yourself wait 20 years then you'll love it."
The mom-of-two ended her post by quoting poet Oscar Wilde, writing, "Youth is wasted on the young."
Article continues below advertisement
Countless women commented on her candid confession, including actress Liv Tyler, who gushed, "You are so beautiful inside and out now and then!!!!"

Model Leonor Varela wrote, "The growth and wisdom chica...I can fully relate!"
Mendes even took some time out of her day to respond to some of her fans' comments.

Mendes responded with several heart emojis when one woman expressed, "That's literally what I'm going through now as I am 25 years old. Thank you for sharing this."
Article continues below advertisement
"Oh to be in your 20s and have the wisdom of your 40s! If only #bdayweek," another Instagram user said, which spurred Mendes to respond.
After sending birthday wishes her way, Mendes typed out a personal reply.
Article continues below advertisement
"That's why I love this quote so much! But let's think of it this way..we're in our 40's and it Can feel daunting but think when we're 60 and we look back to today we'll think 'we were babies in our 40's!'" noted the Training Day alum. "Ok maybe not babies but still young is what I mean. It's all relative xxxx lotsa love for your special day xxx."
Earlier this year, the New York & Company designer revealed that she was taking a break from the photo-sharing app, as one of her and Ryan Gosling's daughters — Esmeralda, 6, and Amada, 5 — told her she "was on the phone too much."
"I could tell she was taking it personally. And she's a kid, of course she'd take it personally," Mendes said. "They take things personally unless we go out of our way to make it clear to them it's not personal."
"So we had good talk, I apologized and I promised her I'd be mindful," reported Mendes. "I realized that just because I'm always home with them doesn't mean I'm always present."