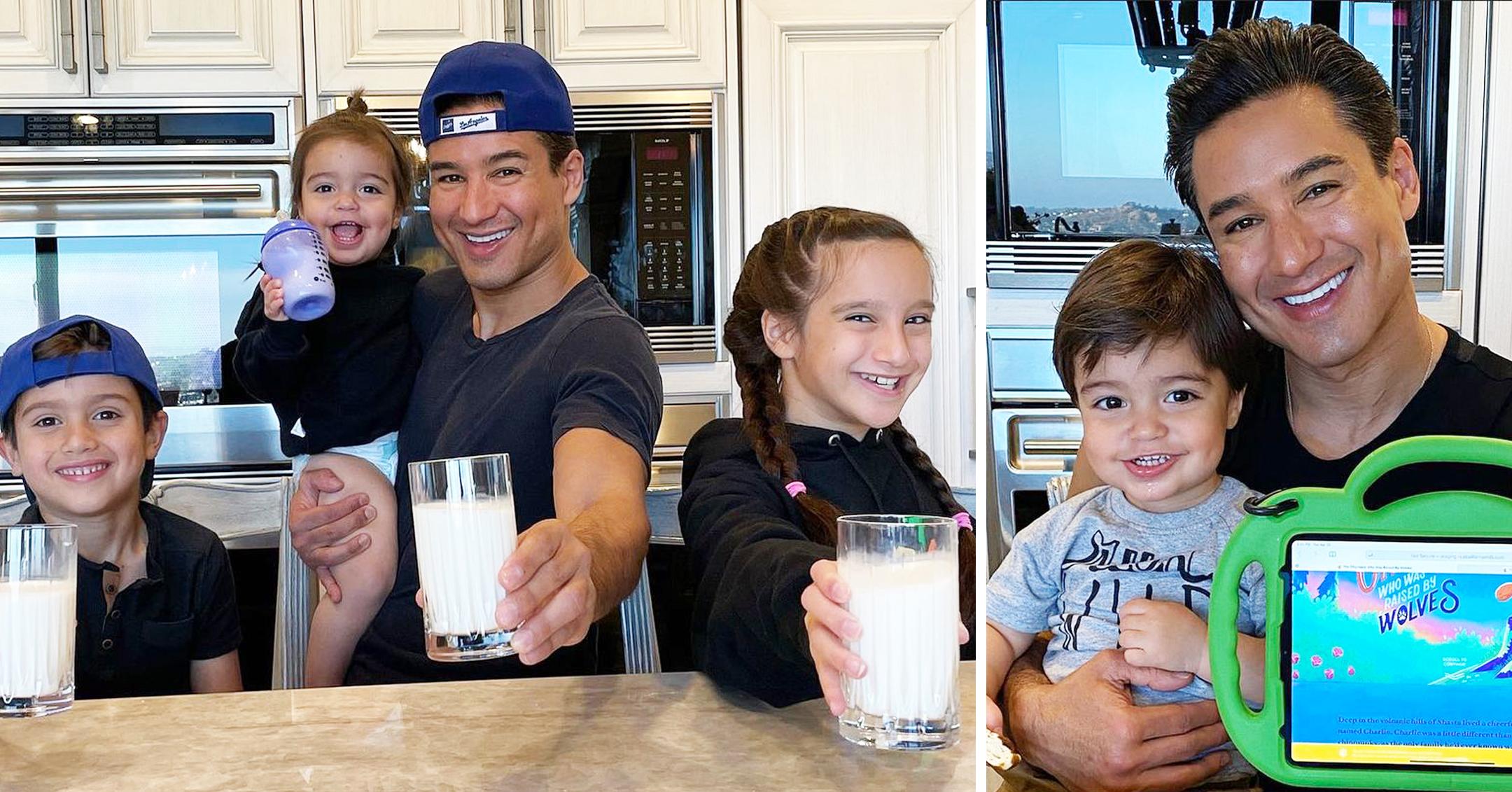 Exclusive: Will Mario Lopez's Kids Follow In His Acting Footsteps? Hollywood Star Says He Is 'Supportive' No Matter What
Though Mario Lopez has been acting for a long time — the star's breakout role was playing A.C. Slater on Saved by the Bell, which premiered in 1989 — it seems like his kids, Dominic, Gia and Santino, may want to follow in his footsteps.
Article continues below advertisement
"I live vicariously through them again, when [Dominic] is wrestling and doing Jujutsu and all of that. My daughter [Gia] with gymnastics, they are acting. It's great," the 47-year-old exclusively tells Morning Honey while talking about United Airlines and Chase's new partnership for the launch of their United Quest Card, which surprises travel experiences through the "Questination Unknown" campaign. "I just try and be supportive [in] whatever they want to do. I don't try to encourage them or discourage them one way or another in certain things, but I like that they like it."
For the past year, the Access Hollywood host has been cooped up with his kids and wife Courtney Lopez amid the ongoing pandemic. However, Lopez doesn't want to take any moment for granted, even if it means that he has to "Google everything" when homeschooling his tots.
Article continues below advertisement
"It's both stressful when you try to be the teacher and you're not good at math — that's the worst," he confesses. "You feel like you're failing your kid, but it's awesome. All that great family time and special moments, you get to be there and experience certain milestones that I didn't before. The pros far outweigh the cons and we feel closer as a family."
Article continues below advertisement
He adds, "I love having all the family around, and it's great because who knows when you'll have this much time consistently again."
In order to stay busy, Gia "makes us do a lot of TikTok videos," Lopez shares. "Been dancing up a storm there, we go on a lot of hikes, we're outside – we're a pretty physical family."
Article continues below advertisement
Meanwhile, the dad-of-three is eager to travel and jet off with his brood sooner than later. "Well, if it was me and the whole family – somewhere tropical, I think it would be great," he shares of his next destination while discussing the new "Questination Unknown" campaign. "The kids can play on the beach, this and that, if it's just the wife and I, then we got to take advantage of just being alone and taking a long trip, because any parent can tell you, a long trip with kids is challenging. We'd want to go somewhere to Europe or something."
Article continues below advertisement
"I love to travel, it's a big part of my life, and I love to explore new places – especially with my family. There's nothing better than seeing the kids experience things for the first time," he adds. "I am excited to partner with United Quest for their 'Questination Unknown' campaign, where you can Pack Up + Go together with United Quest card. They are offering this promotion called Quest, which can be used to receive 50 percent off your next Pack Up + Go surprise plane trip, where they totally surprise you, which I think is the coolest thing."