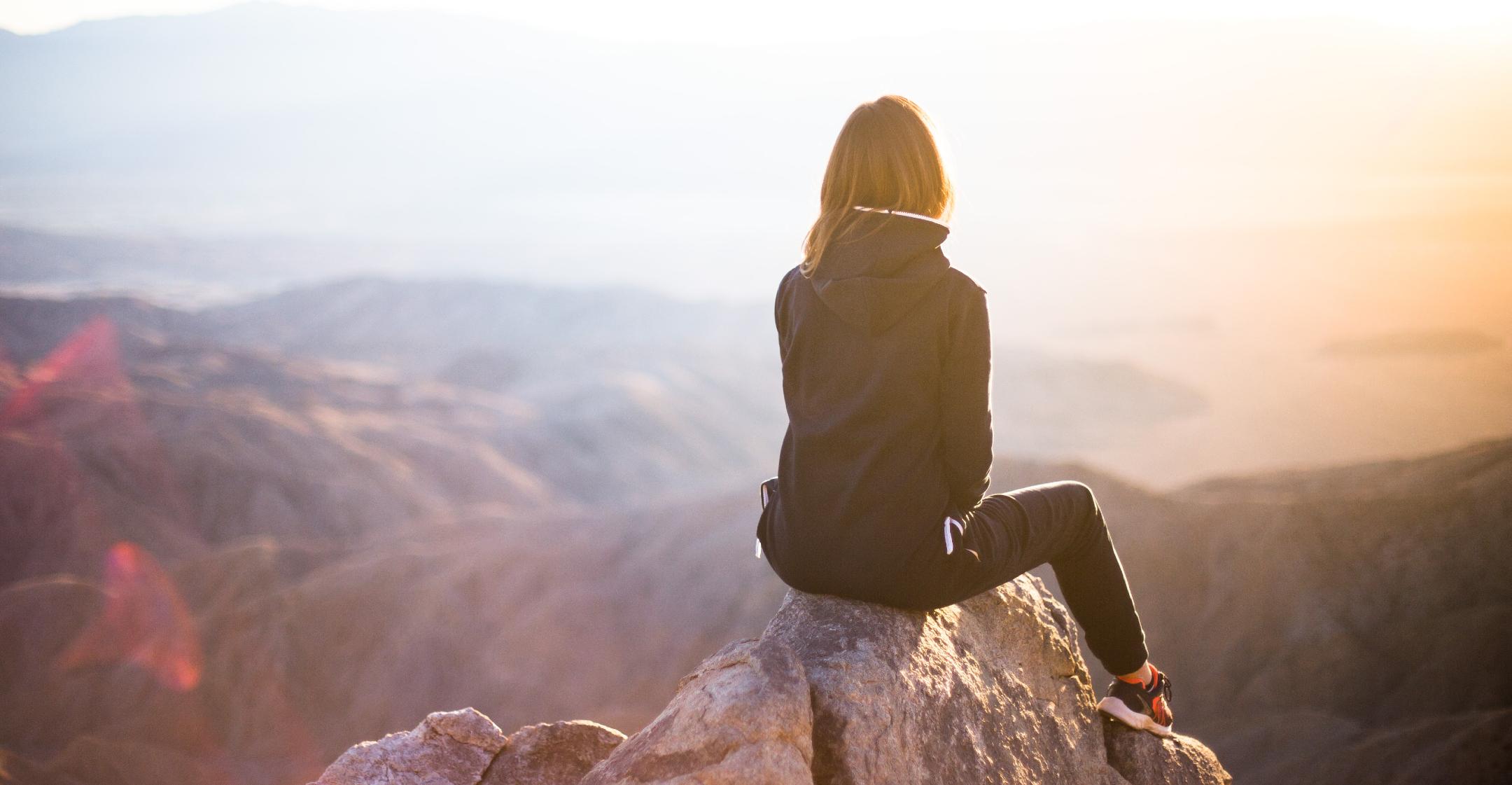 Traveling Solo? Here Are Some Ideas — With A Side Of Inspiration — For Adventurous Women Everywhere
You work hard, so you deserve a break. While there are myriads of self-care activities to select from, why not think outside the box and consider traveling somewhere — all by yourself?
Although COVID-19 is still a present reality, the vaccine is already being widely distributed. Vacation destinations everywhere are sure to begin opening soon, and there's no better time than the present to start planning a holiday.
Article continues below advertisement
If you feel a little guilty taking off a few days, consider the health and wellness benefits you will reap in taking a sabbatical from the drama and bustle of everyday life. The Dalai Lama himself states, "Happiness is the highest form of health."
Perhaps you've never considered traveling alone before. Not to worry, you're in good company. According to Afar writer Sarah Buder, "In recent years, more women have sought out solo adventures than ever before: In 2019, an estimated 32 million American women traveled alone."
There's many added benefits of traveling alone, including meeting interesting people, resting and reading good books.
Article continues below advertisement
So, are you ready to plan that trip? Although it is true that some destinations will have to wait until the pandemic is a thing of the past, other destinations are providing incredible deals.
Riviera River Cruises is currently offering singles-only cruises, which, according to Marilyn Conroy, Riviera River Cruises' Executive Vice President Sales and Marketing North America, are being booked mostly by women.
Meanwhile, Adventure Women, according to Forbes, is "beefing up its offerings for domestic trips that allow guests to take in the great outdoors while maintaining appropriate social distance from other travelers."
Article continues below advertisement
If, like many, you are holding off traveling until after the pandemic, consider booking a solo trip to one of Tourlane's 10 best cities for solo female traveler's in 2020:
Ljubljana, Slovenia
Singapore
Vilnius, Lithuania
Tallinn, Estonia
Sydney, Australia
Vienna, Austria
Hanoi, Vietnam
Stockholm, Sweden
Copenhagen, Denmark
Barcelona, Spain
Whenever you do decide to travel, intrepid adventurer, be sure to extinguish all voices of guilt, doubt or scarcity from your mind. As artist Mae Chevrette says, "It is in all of us to defy expectations, to go into the world and to be brave, and to want, to need, to hunger for adventures. To embrace the chance and risk so that we may breathe and know what it is to be free."