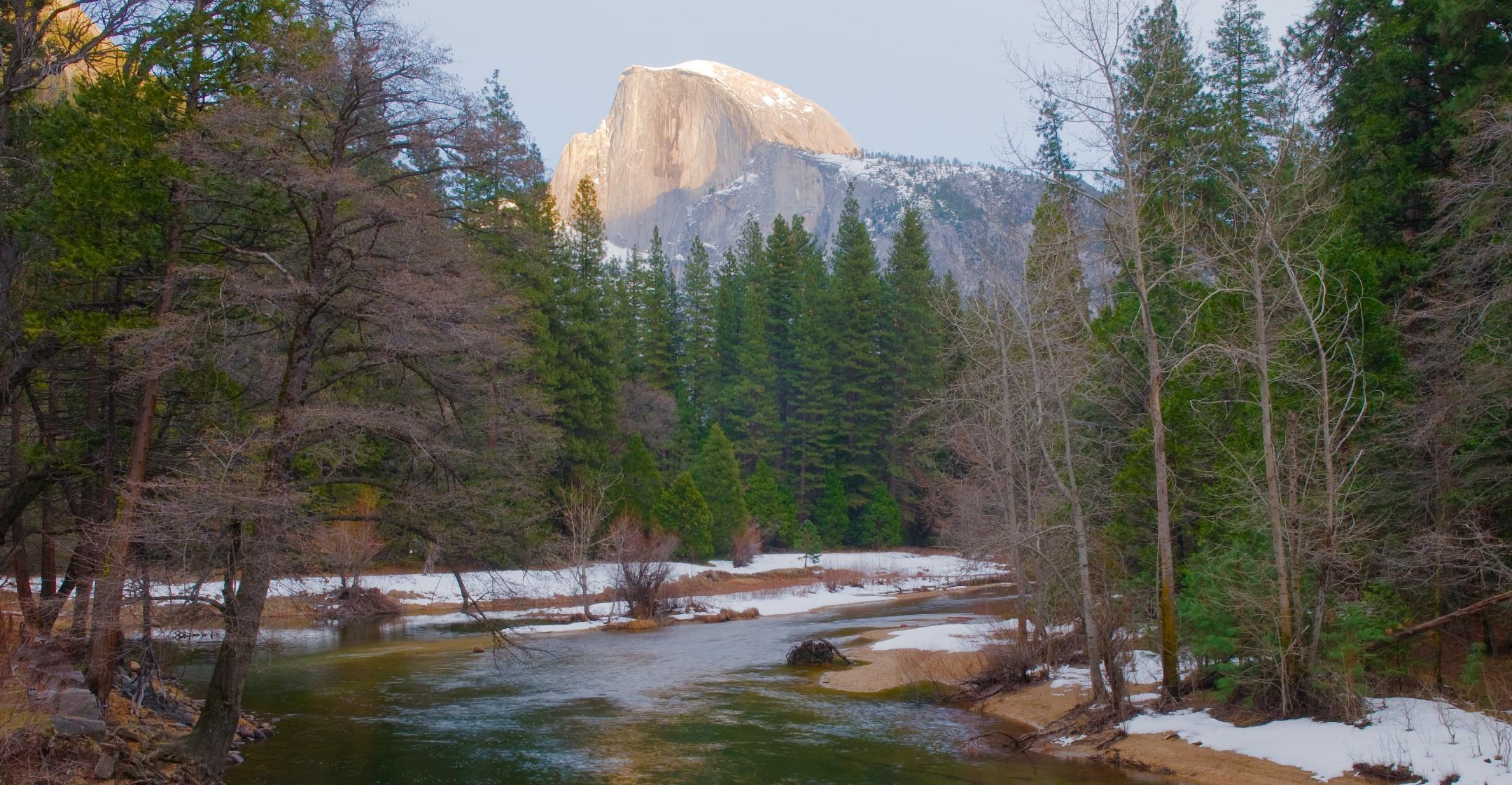 Calling All Nature Lovers! You'll Want To Plan A Vacation To These 10 National Parks ASAP
Formally established in 1916 by President Woodrow Wilson, the National Park Service (NPS) is tasked with caring for the 61 designated parks (plus other state landmarks) and the combined 85 million acres under its protection. From scorching desert to Arctic tundra, virtually every type of ecosystem and organic life form can be observed within the NPS system, and very few parks are more than a day's drive from civilization.
And since spending time outdoors is recommended over inside gatherings due to the pandemic, this year could finally be the right time to travel to one of the country's breathtaking sites!

Take a look at 10 spots you should visit on your next vacation.
Article continues below advertisement
Bryce Canyon, Utah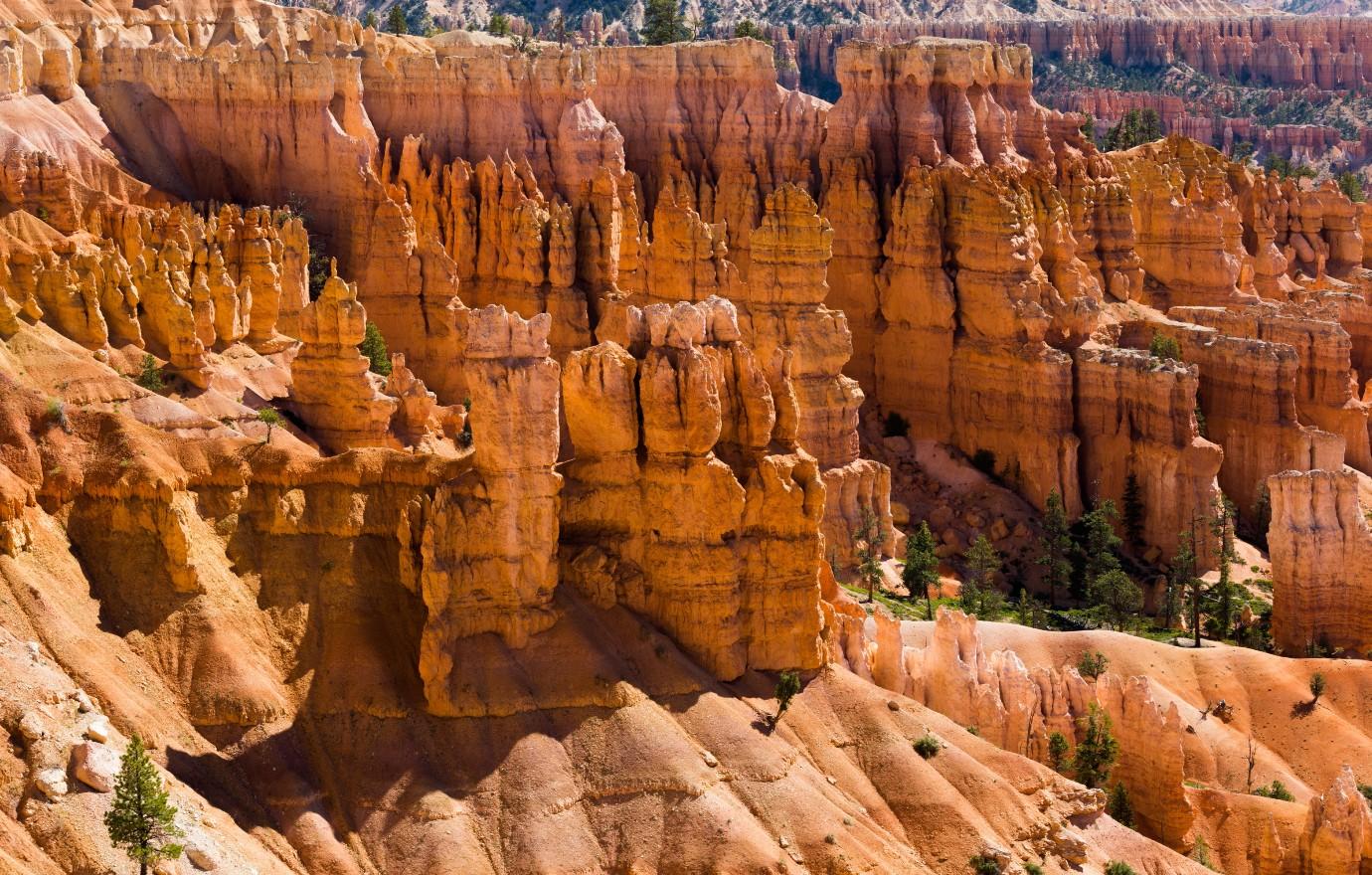 Perhaps the most photographed features in Bryce Canyon National Park are its hoodoos — tall, thin columns of dusty orange rock that spike the landscape. Not an actual canyon, the park is rather a series of natural amphitheater carved into the edges of a tall plateau by water and wind over millions of years.
Popularized in the early 20th century by magazine articles generated by the Union Pacific and Santa Fe railroads that touted its charm, the park was established and renamed (from Utah National Park) in 1928 and has plenty of visitor-friendly infrastructure, such as historic lodges, paved roads and a shuttle bus between scenic spots.
Beyond hiking, sightseeing and camping, the park also offers some of the darkest skies on the continent, making Bryce Canyon an ideal place to stargaze. With almost no light pollution, it is said that 7,500 stars are visible to the naked eye within the amphitheaters. Park rangers often host nocturnal tours, pointing out constellations as well as animals that only come out at night.
Great Sand Dunes, Colorado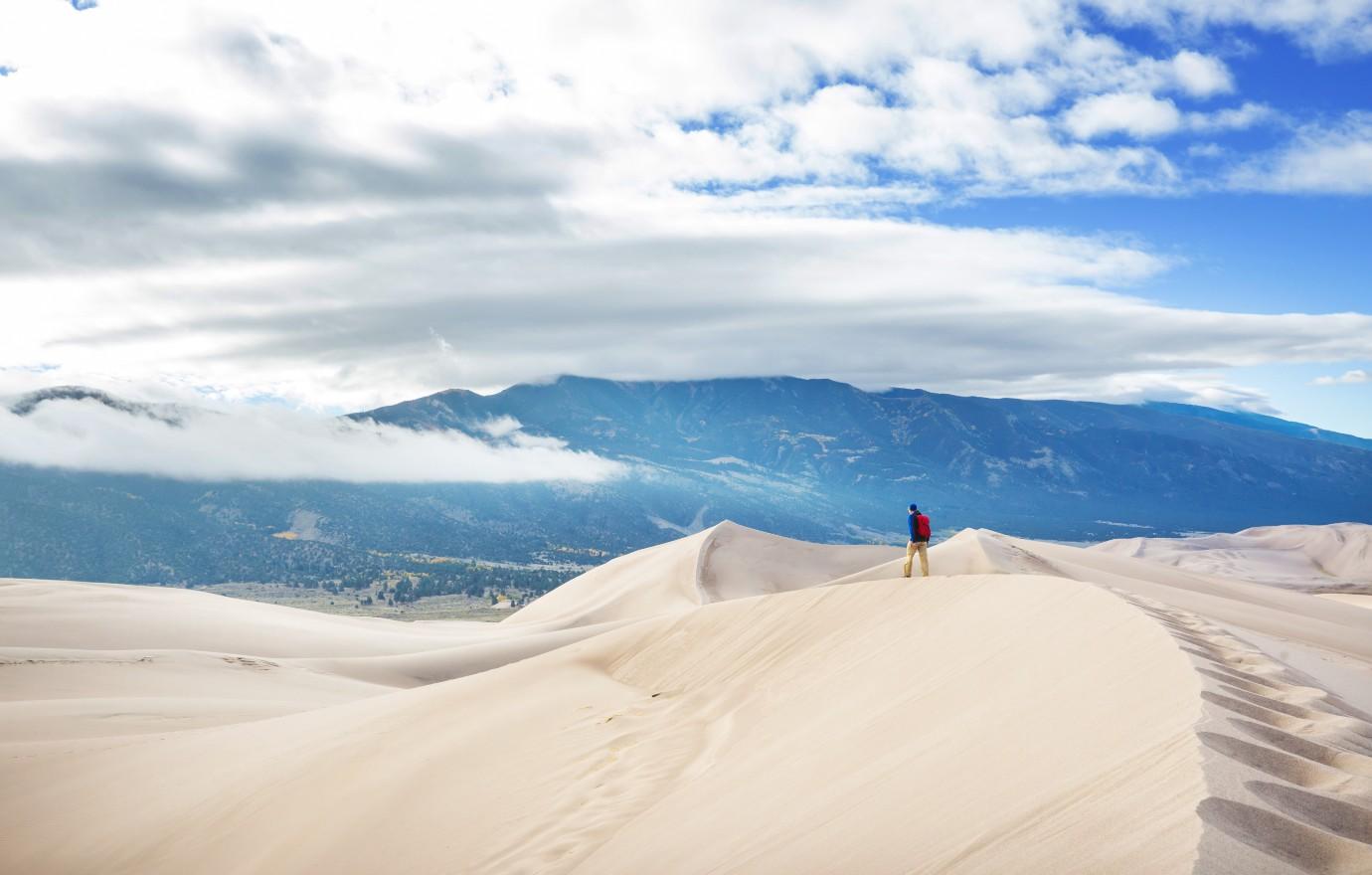 Nestled in southern Colorado and open year-round, the tallest sand dunes in North America are the centerpiece to the geological oddity of this park, established in 2004. Its 107,342 acres contain three ecosystems, including grasslands, forests and alpine lakes, as well as the sand field. The park charges $25 for noncommercial vehicles. Upon arrival, stop at the Great Sand Dunes Visitor Center to begin your visit.
There is not a single permanent footpath among the dunes, but most visitors choose the High Dune because of its proximity to the visitor center. It is best to begin a summertime hike at around 5:30 p.m., when the sun goes down and the sand cools off. (On a sunny day, the sand surface can reach up to 150 degrees).
With some dunes peaking at more than 700 feet, sandboarding and sand sledding have become exciting activities for those brave enough to try. (Rent sandboards and sand sleds offsite in nearby San Luis Valley).
The park after dark offers a night-sky ranger-led program where campers can see the Milky Way without the help of a telescope. The lack of light pollution makes for a truly stellar experience.
Article continues below advertisement
Mount Rainier, Washington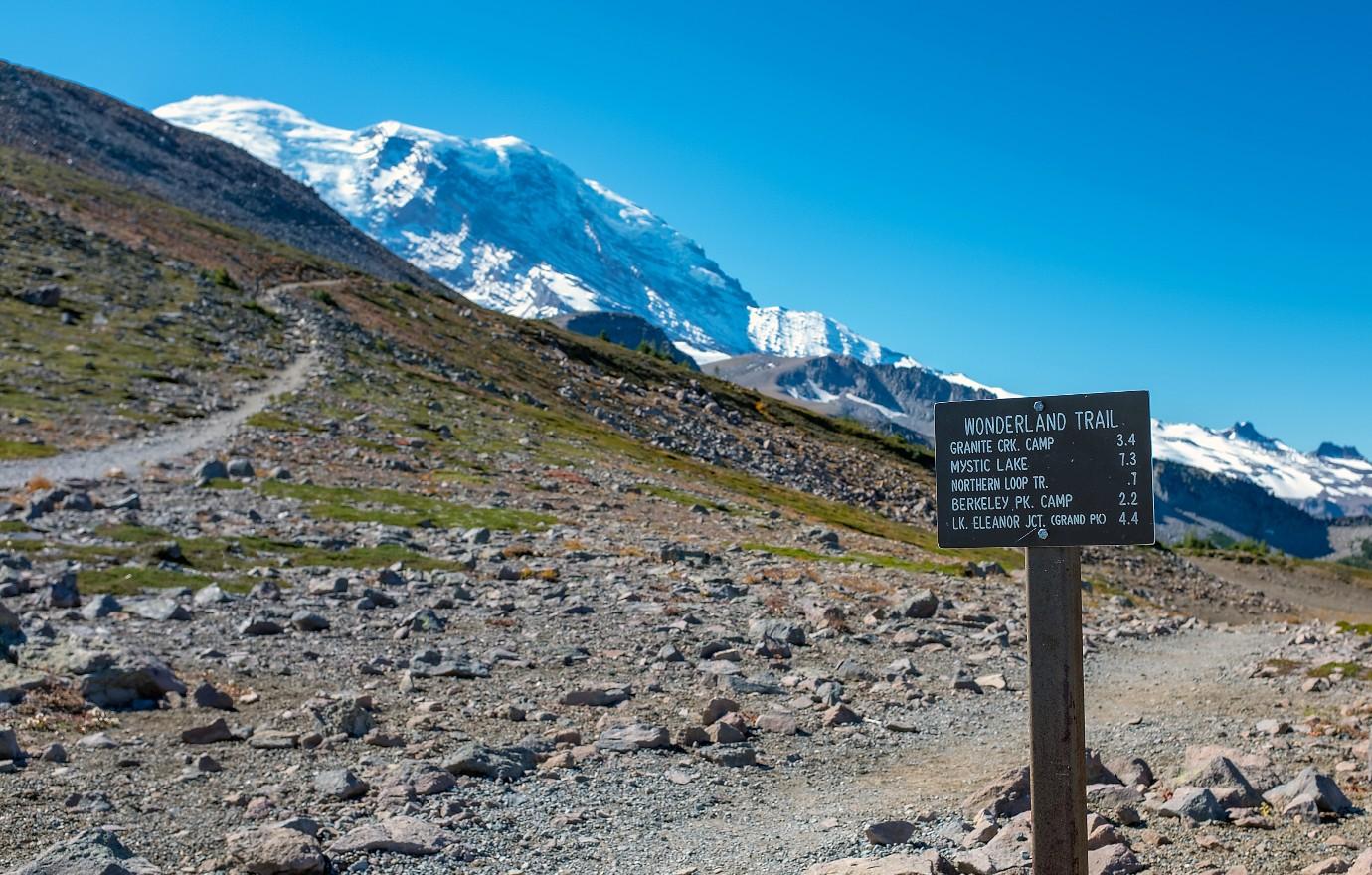 One of the first five national parks to be established way back in 1899, Mount Rainier National Park stands in tribute to the mighty peak that gave it its name. Technically an active volcano, Rainier ascends to 14,410 feet above sea level; its massive glacial dome feeds five rivers. Surrounding it are 236,000 acres of meadowland that's punctuated by flower fields, old-growth forests and spectacular waterfalls.
If the 93-mile Wonderland hiking trial that circumnavigates the mountain seems to strenuous, there's aways Paradise — a 5,400-acre meadow filled with wildflowers as far as the eye can see, with the mountains framing the view in the distance.
Not surprisingly, it's one of the park's most trafficked areas, as are Longmire, know for its cedars and Douglas firs, and Sunrise, the farthest one can reach via automobile. Spring and summer travelers relish camping, hiking, mountaineering and nature viewing, while winter sports lovers enjoy cross-country skiing, snowboarding and sledding.
Article continues below advertisement
Voyageurs, Minnesota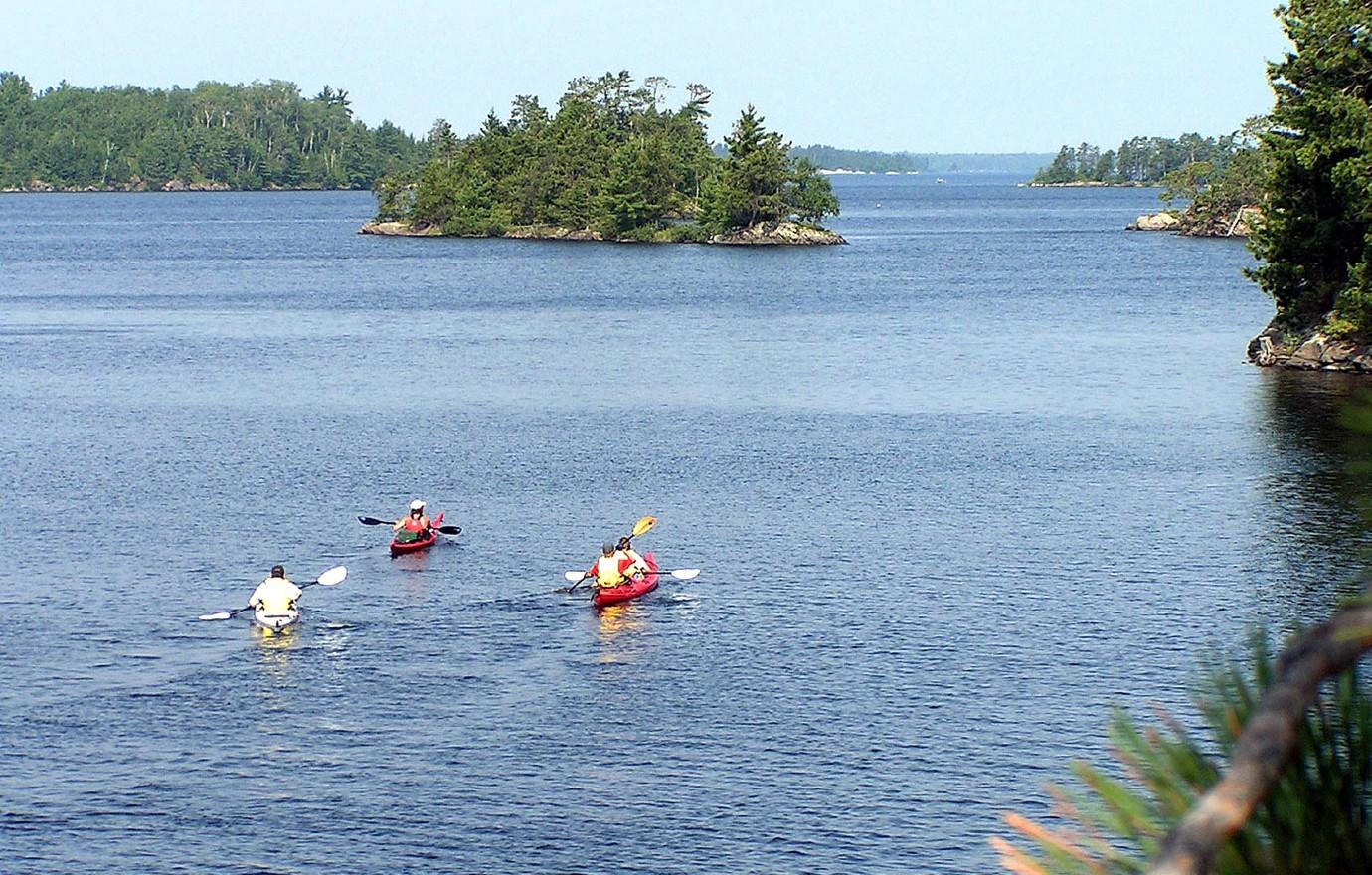 Although relatively small at just 218,200 acres, Voyageurs features four large lakes and 26 smaller interior lakes connected by waterways. Thus it's best explored by boat. Established as a national park in 1971, "Minnesota's gift to America" is home to diverse wildlife, from loons to wolves that howl at night. Fisherman can reel in walleye, smallmouth bass and northern pike.
Voyageurs' northern boundary separates the U.S. from Canada. Those navigating the waterways will want to bring a high-quality map to avoid accidentally crossing the border. The park has three visitor centers for guidance on arrival: Ash River, Kabetogama Lake and Rain Lake. From Rainy Lake and Kabetogama Lake, embark on boating and canoe tours to explore the park, Crane Lake offers a naturalist-led tour and information about the Northern Lights and Solar Flares.
The Ellsworth Rock Gardens, the showpiece of Lake Kabetogama, were constructed in the 1940s by Chicago carpenter Jack Ellsworth and feature 62 terraced flower beds made from local stones filled with thousands of lilies. Small rocks and large rocks are balanced to create sophisticated sculptures.
Article continues below advertisement
Glacier Bay, Alaska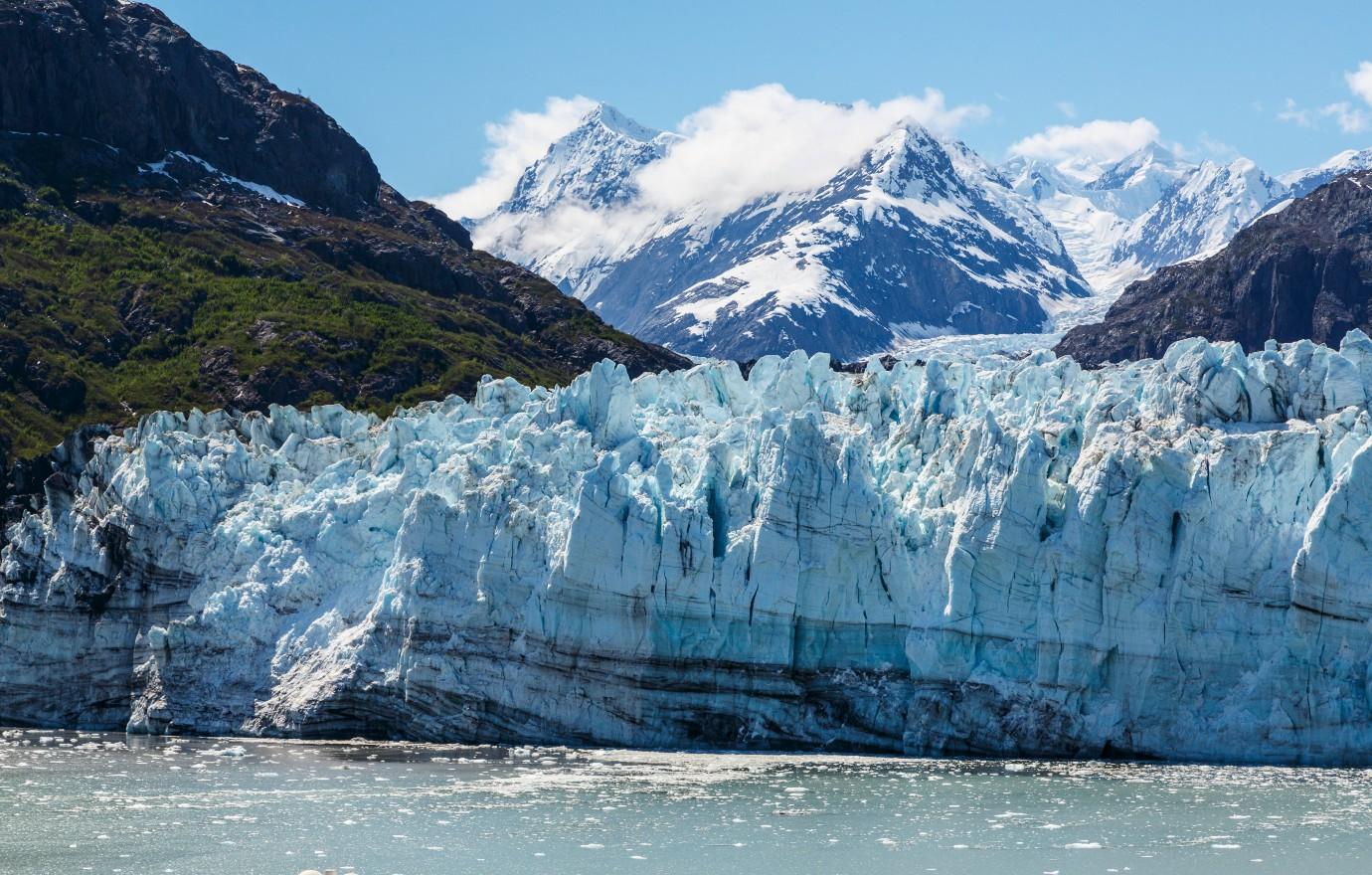 Although the park was established as recently as 1980, Glacier Bay harks back to the last Ice Age with its evolving landscape and expansive ice masses. The effects of climate change are on view here, as the park is home to one of the fastest glacial retreats on record. There is no fee to enter this 3,233,384-acre park, so take advantage of all it has to offer.
Explore the land on well-define ATV trails, or travel by private boat. Much of the park is water, as its name implies, with many inlets, lagoons, islands, passages and streams to explore. Visit Gustavus, the charming small town known as the "gateway to Glacier Bay Park," which is 50 miles west of Juneau and is surrounded by breathtaking scenery and wilderness. Spend a night or two in any of Gustavus' inns lodges or bed and breakfasts for a cozy experience.
Article continues below advertisement
Carlsbad Caverns, New Mexico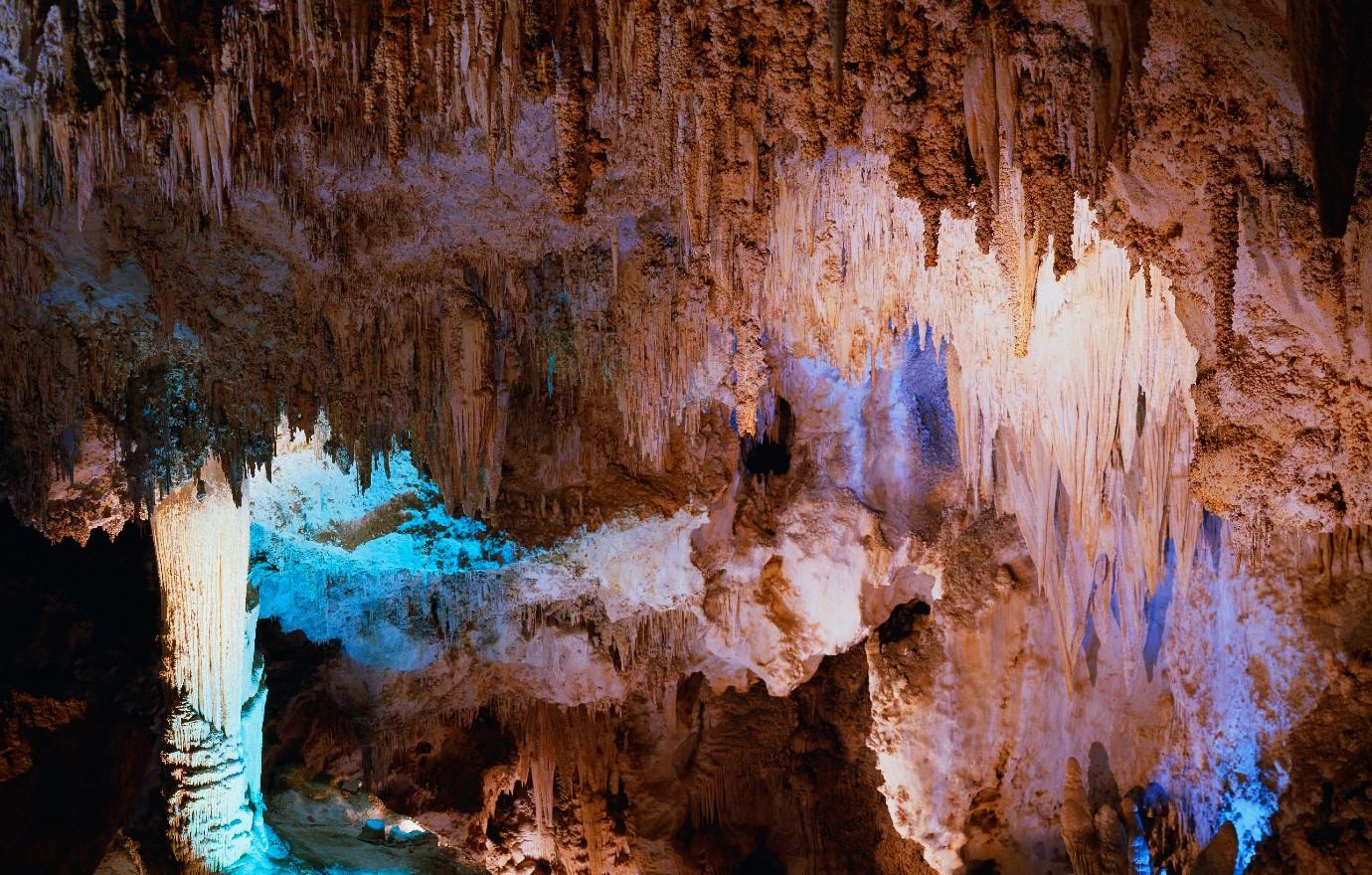 Located within the Guadalupe Mountains in southeastern New Mexico, this national park's crowning jewel is its caves, with the aptly titled 357,469-square-foot Big Room as the main showpiece. The limestone chamber may be explored on one's own following a self-guided route — there's even an elevator! — for the cost of a $14 three-day pass, with other fees (topping $20 a person) for ranger-guided tours of rooms like the King's Palace, Left Hand Tunnel and Hall of the White Giant, all named for the characteristics of the natural formation therein.
On the surface, more than two-thirds of the park — roughly 46,000 acres — have been designated a wilderness area, ensuring that its cacti-filled, rocky-sloped topography will never be developed. Established in 1930, the park also appears on the National Register of the Historic Places twice for its man-made wonders.
The Caverns Historic District, which was built from the 1920s to the 1940s in the Pueblo and New Mexico Revival styles and serves as an entrance to the canes, and the Rattlesnake Springs Historic District, which surrounds a spring that creates an oasis in the Chihuahuan Desert and supports many species of birds.
Article continues below advertisement
Redwood, California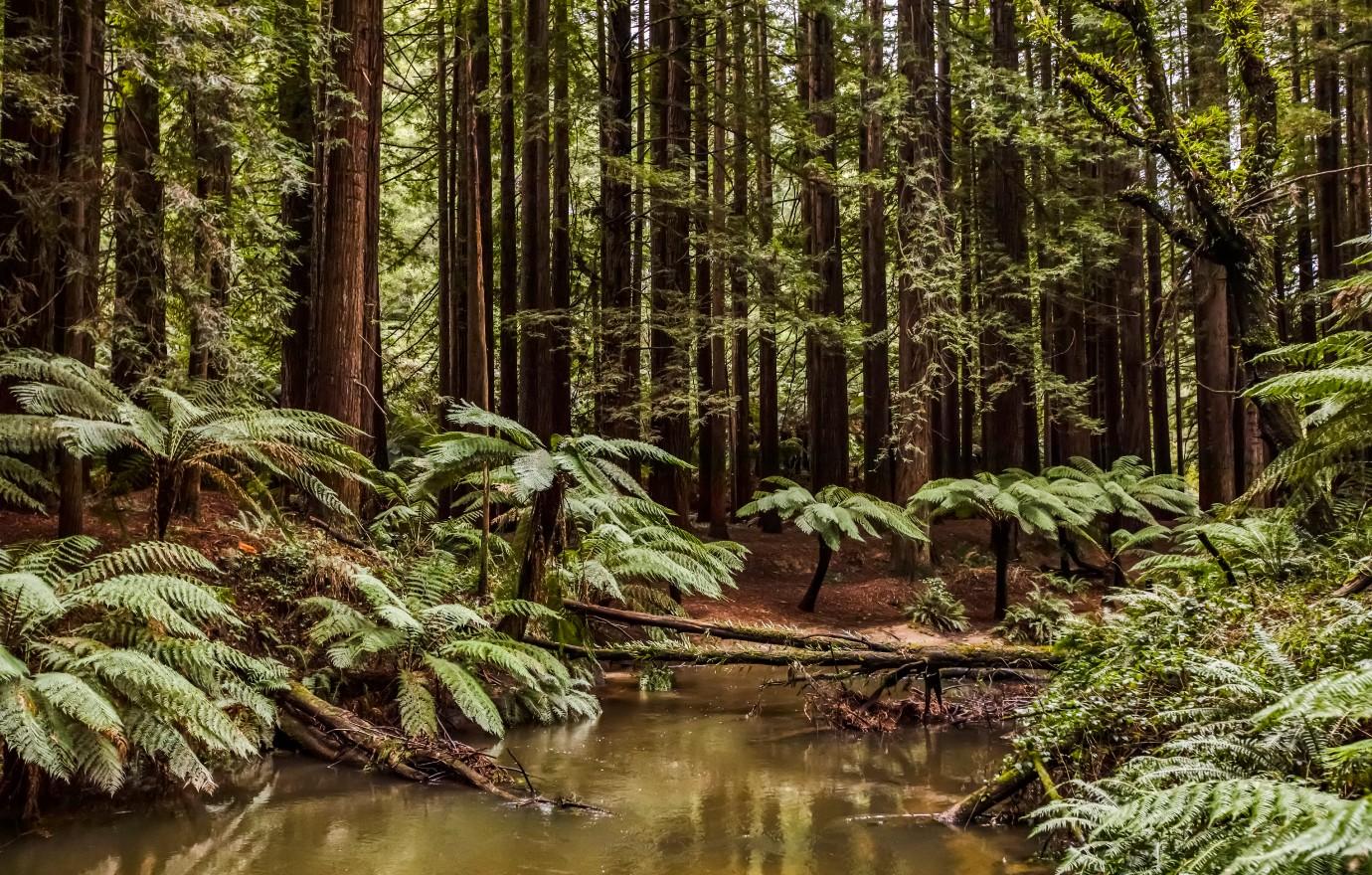 Awesome redwoods line the Avenue of the Giants, a scenic route that winds along the Eel River and through several small towns and the nearby state park. Inside the national park, which saved the endangered trees from rampant logging in the 1968, narrow Fern Canyon is lush with plan life. (Steve Spielberg used the location to film The Lost World: Jurassic Park).
Gold Bluffs Beach campground, set on an open grassy plain with some ocean views, attracts a younger (and louder) crowd. For a quieter, campground, Elk Prairie, a woodsy and centrally located site, is far from the highway. Visitors can hike, bike and admire the large Roosevelt elk grazing in nearby fields in the coastal sanctuary for redwoods.
The Trillium Falls Trail loops around old-grown redwoods by a sawmill site. The trail starts off with a small waterfall and spectacular trees. Dense thickets of young trees are abundant deeper into the trial, small with pretty cascades along moss and ferns. Nearby, the quaint towns in Humboldt County offer nourishment and lodging, Walk along the streets to view charming Victorian houses. On Saturday morning, the Arcata Plaza Farmers' Market is a must-stop for organic produce.
Article continues below advertisement
Biscayne, Florida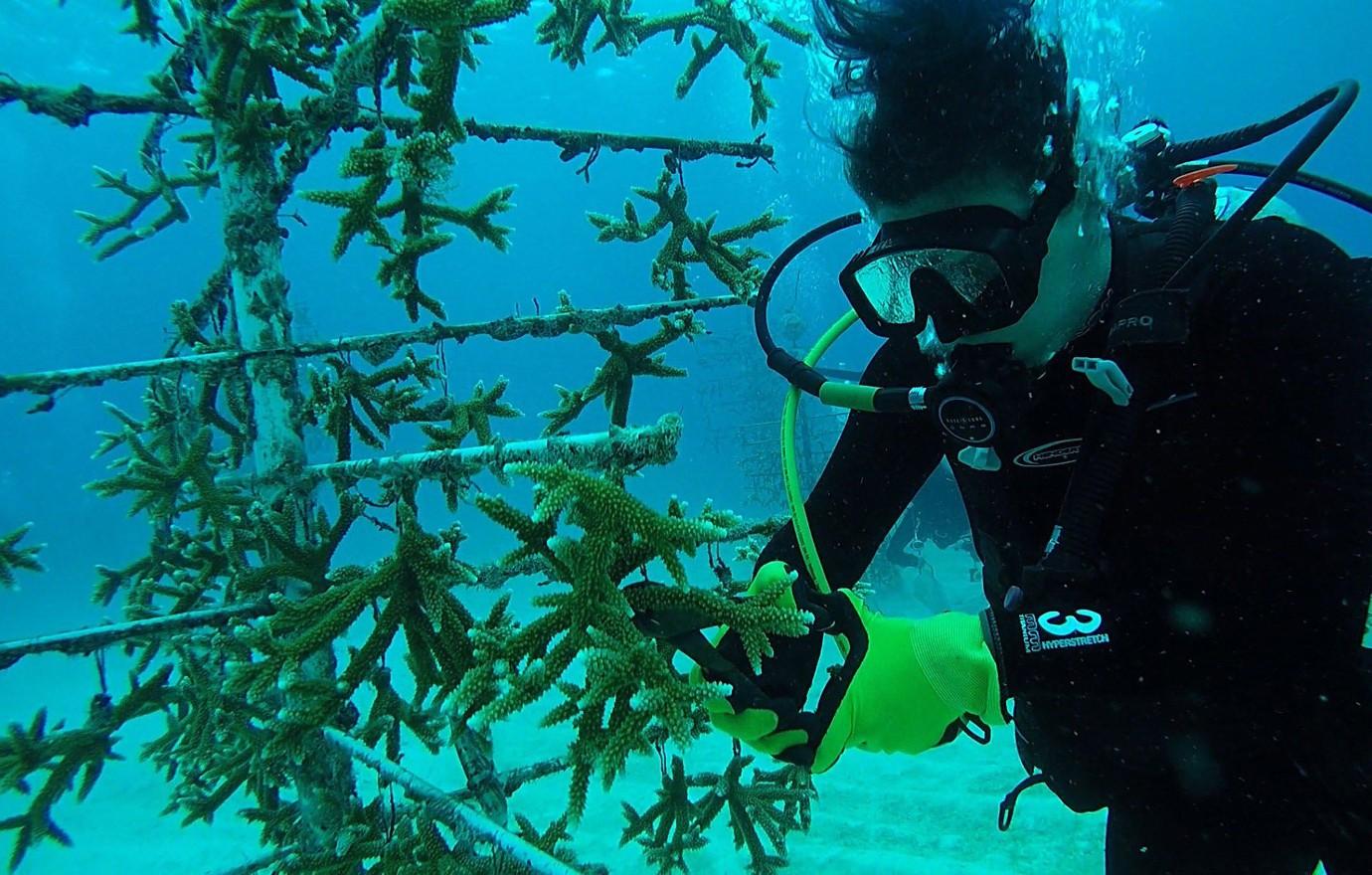 Shipwrecks, aquatic life and massive coral reefs are the hallmarks of this park just south of Miami. The crystalline water that makes up 95 percent of Biscayne National Park's nearly 173,000 acres is an ideal sunken playground for snorkelers, boaters and swimmers.
Established in 1980 to preserve Biscayne Bay, its barrier reefs, and the mangrove forest surrounding it, the par also encompasses three small islands — Bona Chita Key, Elliott Key and Adams Key — where relaxation awaits the sun-weary hikers and nature watchers.
Underwater is where the true magic lies. Tropical vegetation and multiple shipwrecks (some dating back to the 1800s) provide shelter for colorful fish and turtles. Manatees, along with hundreds of species of fish, also inhabit the area. Boat tours enable non-snorkelers to get a glimpse of what's beneath, as well as visit the keys and the nature trails, such as Elliot Key's famed Spite Highway, which leads through a tropical forest.
Article continues below advertisement
Haleakalā , Hawaii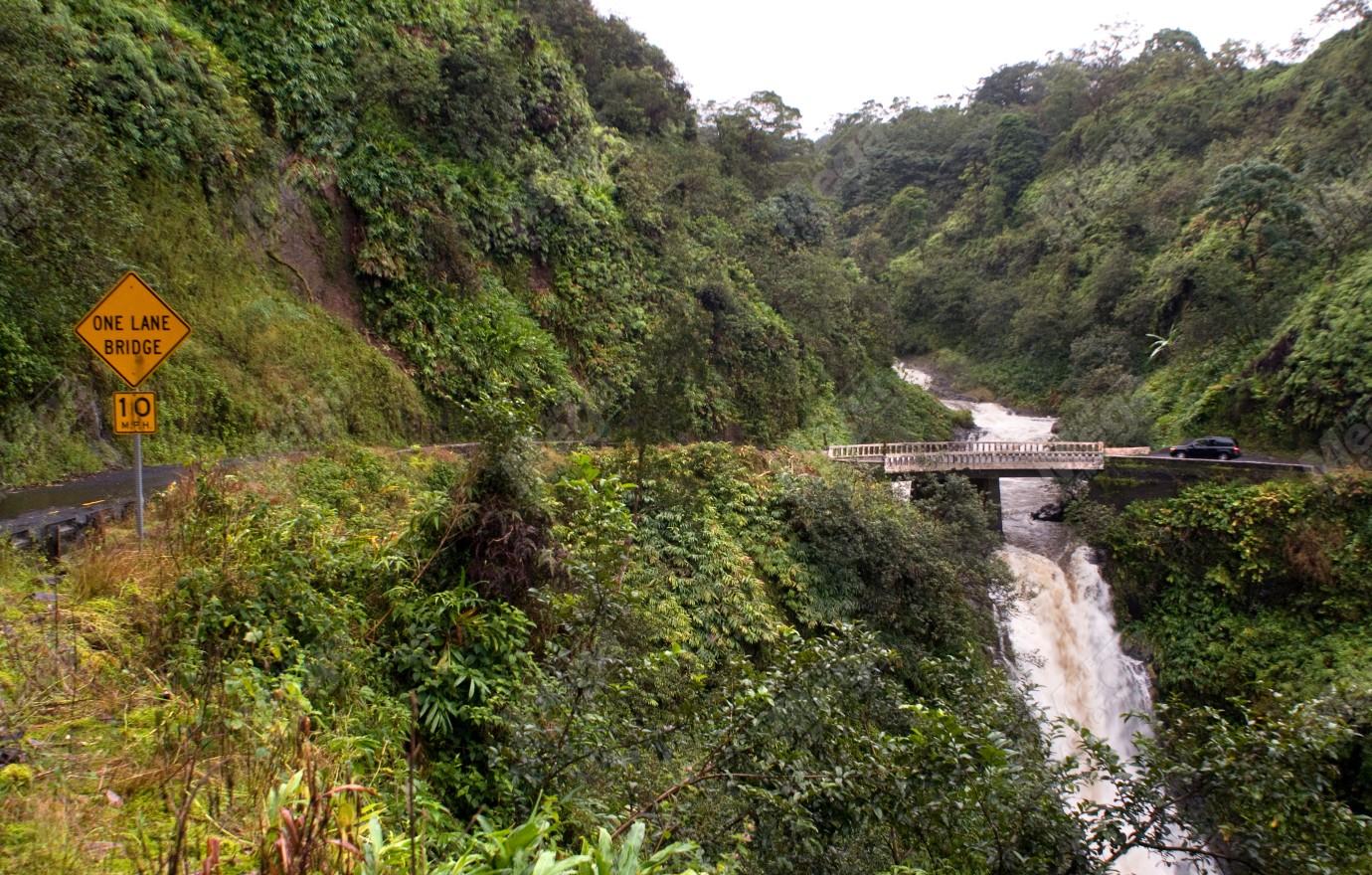 Established as a national park in 1961, this lush area is known for its spectacular sunrises. In Hawaiian, Haleakalā means "house of the sun." Legend has it, it's where the demigod Maui caught the sun and made it promise to slow down its journey across the sky. The 33,265-acre park is a massive shield volcano that forms more than 75 percent of the island of Maui, as successive lava flows continuously built up the island for millions of years.
Guided hikes and horseback rides offer insider knowledge and history of the island. The Pīpīwai Trail Guided Ranger Hike is a 4-mile trek, complete with overlooks and water features, which lets out at Waimoku Falls. For a shorter, and easier hike, try the half-mile Kūloa Point Trail, which leads to stunning pools and views without exceeding an elevation of 80 feet.
Other points of interest include the Kīpahulu District, which native people have inhabited for hundreds of years, while the Haleakalā Observatory, operated by the University of Hawaii, sits above the tropical inversion layer and has spectacular views under the right conditions. Visitors are permitted when the university hosts events for the public, so check its website when planning your trip to Maui.
Article continues below advertisement
Big Bend, Texas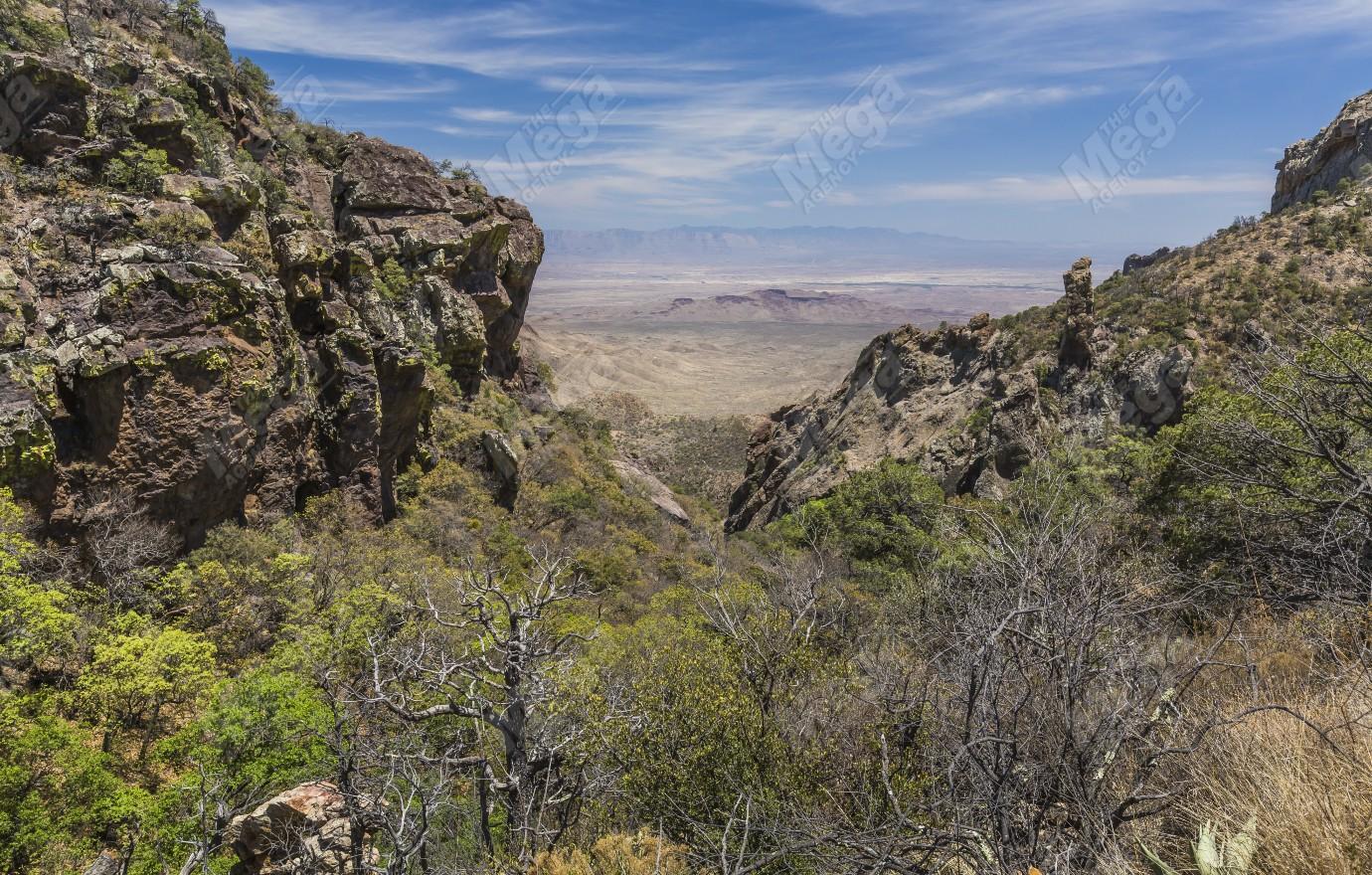 Bordering Mexico in west Texas, this 801,163-acre spread incorporates a vast section of the Chihuahan Desert. Despite its arid climate, Big Bend National Park also contains mountain and river ecologies. These three habitats support more than 1,200 varieties of plants, 450 types of birds, 75 species of mammals and more than 58 kinds of reptiles.
In the park's center are the Chisos Mountains, the only range to be totally enclosed by national parkland, with Emory Peak reaching 7,285 feet above seal level. For a spectacular view of the mountains, a six-mile paved road takes visitors into the Chisos Mountains basin, where the valley is completely circled by rugged peaks.
Geology buffs will marvel at the fossilized sea creatures and dinosaur bones on display at the Fossil Discovery Exhibit, while hikers and kayakers can make their way through the massive Santa Elena Canyon, where the Rio grande meanders.