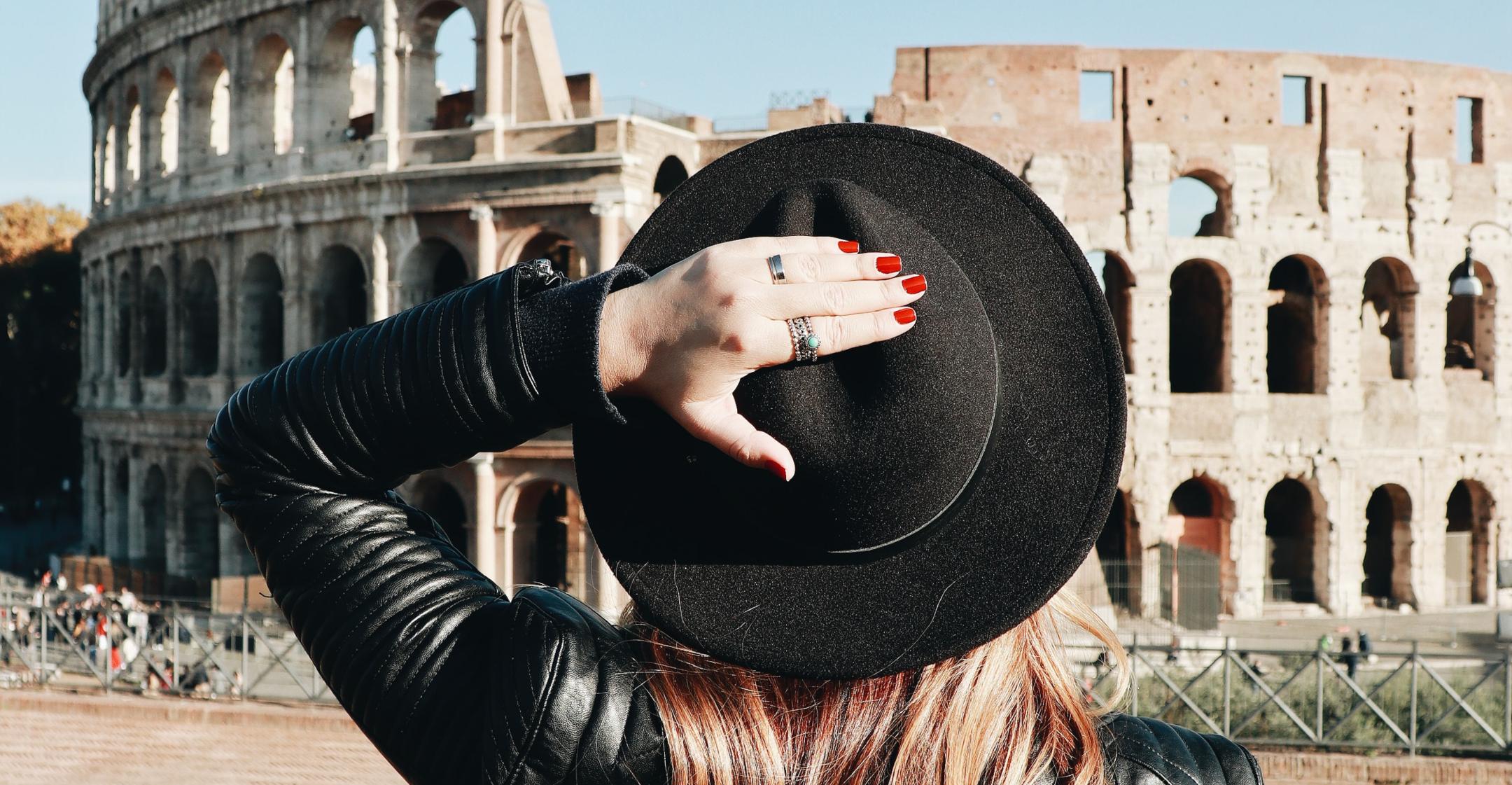 Why Minimalist Travel Is The Way To Go — And 4 Practical Tips To Help You Pack Lightly & Efficiently
Most of you have heard about minimalism, which is all about living life on the simplest possible terms. To live a minimalist lifestyle means to cut what is unnecessary out of your life — possessions, goods and services, clutter. Author Joshua Becker says that minimalism "means living with things you really need. It means removing anything that distracts us from living with intentionality and freedom."
Article continues below advertisement
Minimalism and travel complement one another. When you travel, you have to focus more on your surroundings, rather than on your possessions, so having less "stuff" weighing you down makes sense. Blogger and traveler Cherie Julie says that minimalism during travel is "a way of keeping things simple." She goes on to further extol the virtues of minimalism, describing it is a teacher who is always helping to clarify what is important to you.
Article continues below advertisement
Rachael Grow travels the globe "in search of those life-changing experiences." She describes minimalist travel as more of a mindset rather than a practice. "Minimalist travel is less about packing lighter and smarter, and more about adopting the mindset 'less is more' and sticking to it while on the road," she says.
Grow urges travelers to shed both mental and physical baggage before embarking on their journeys.
Before you take your next trip, spend some time asking yourself this question: What extras are you saying "yes" to that will keep you from living in the moment? Pull out your journal and note your anxieties and fears, and then release them. Resolve to focus on gratitude every mile of your journey — this will help you contend with the inevitable delays and frustrations inherent while traveling.
Article continues below advertisement
So, how do you actually incorporate minimalism into traveling? Here are four practical tips to guide you as you learn to get rid of that baggage — for good!
Article continues below advertisement
Identify Your Essentials
While we can all agree that toiletries and clothing are imperative, each of you has essentials that are unique to your situation. As you prepare for your trip, begin a checklist. Start by thinking about what climate you are traveling to. Jot down any climate-specific footwear or clothing you will need. Add must-have toiletries to the list, along with any medications you are on.
Photographer Jack Krier says you should "try to identify your essentials by setting a fixed number of items you are 100 percent sure about. These items should take up around 60-70 percent of your luggage."
Grow suggests adding any essential gadgets you need to your list and creating a capsule wardrobe. Check out her minimalist travel checklist here.
Article continues below advertisement
Purchase A Good Bag
To simplify travel, you need a bag that is both versatile and durable. Krier says, "You'll be amazed by how long certain bags and other travel-related goods can last if you choose wisely." An article on minimalist travel from the website Trips To Discover says to look for a bag with plenty of pockets to help you stay organized. It also says you should "look into buying a reliable bag that converts into a backpack from a rolled suitcase and that features a detachable daypack."
Here is an insider's guide listing nine of the best minimalist backpacks of 2021. The Osprey Farpoint Carry-On 40 is listed as one of the best bags for women.
Article continues below advertisement
Do Not Fill All The Space In Your Bag
Minimalism is about simplifying your life. If you pack your bag until it is bulging, you will have trouble dragging it from place to place and keeping it organized. In simplest terms, it will weigh you down. You will also want space in your luggage for those items you collect along the way. Krier explains that he uses an 80/20 rule when packing — "80 percent of the luggage is used and 20 percent remains empty for travel mementos like local delicacies and the odd purchase on the road."
Article continues below advertisement
Brainstorm Laundry-Washing Methods
If you're going on a long trip, you will eventually have to find a way to wash your clothes. Some hotels have washing machines available, and some areas have laundromats you can either take your clothes to or pay to have them washed in. One final way to get your laundry clean is to wash and dry it yourself. Traveler Matthew Karsten details four methods for taking care of your laundry here.
In conclusion, as you focus on minimalist traveling, you will find yourself enjoying your journey more. You will feel less encumbered and more mindful of your surroundings. In the words of French writer and poet Antoine de Saint-Exupery, "He who would travel happily must travel light."