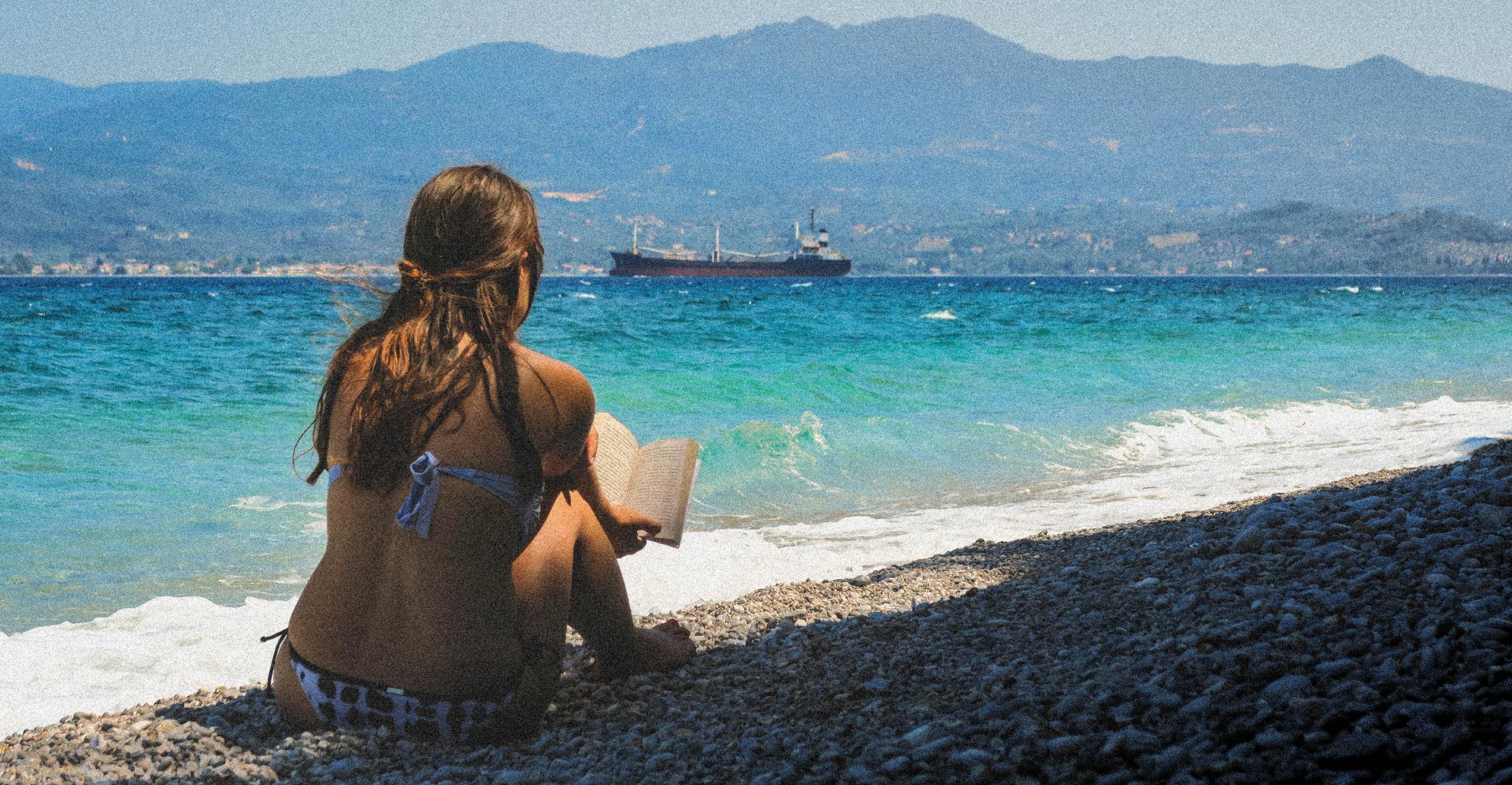 Time To Escape! These 10 Books Make The Best Traveling Companions & Are Worth The Read
Every travel experience has built-in wait times, whether on a bus, at an airport or aboard a cruise ship. While you could pull out your phone during these intermissions, there won't always be internet service.
There's also the fact that traveling excuses you from most of the jobs on your regular to-do list, like washing the dishes or sending emails.
Article continues below advertisement
So, whether it's to rest or to escape monotony, when you're on a trip, you will almost certainly have the urge to immerse yourself in a good story. As Stephen King says, "Books are a uniquely portable magic."
Here are 10 magical books you ought to have with you on your next excursion. Keep scrolling to see the top picks below.
Picnic in Provence: A Memoir with Recipes by Elizabeth Bard
What's better than a book of scrumptious recipes tucked into a memoir about cooking, love and the French countryside? In this story, a young couple becomes parents, moves to France and opens an artisanal ice cream shop. As you read, you'll mouth will water for the stuffed zucchini flowers and thyme ice cream.
Article continues below advertisement
Sapiens: A Brief History of Humankind by Yuval Noah Harari
Are you curious about humans as a species? Do you wonder why our species grew to trust money or create laws? If so, this is a great book for you. Author Dr. Yuval Noah Harari is a historian who weaves storytelling and historical facts with his own theories about human evolution in an engaging manner.
Article continues below advertisement
The Talisman by Stephen King and Peter Straub
Do you enjoy long fantasy novels that are difficult to put down? Are you looking for a genuine escape from everyday life? Then this fantasy novel about a young boy traveling across both real and imaginary universes to find a talisman to save his mother is for you.
Article continues below advertisement
The 100-Year-Old Man Who Climbed Out the Window and Disappeared by Jonas Jonasson
What would happen if a 100 year old man were to climb out of his nursing home window and go on an adventure? Not only does the protagonist of this book escape his facility, but he soon explores the world and inserts himself into important historical events.
Article continues below advertisement
The Vanishing Half by Brit Bennett
If you're in the mood to read a story about family relationships, race and the way the past influences people's lives, this is a great read for you. Here's how Goodreads describes this story, "Weaving together multiple strands and generations of this family, from the Deep South to California, from the 1950s to the 1990s, Brit Bennett produces a story that is at once a riveting, emotional family story and a brilliant exploration of the American history of passing."
Article continues below advertisement
The Importance of Being Earnest by Oscar Wilde
Have you ever read a play before? How about a comedic play? This classic book by renowned author Oscar Wilde is hard to put down, humorous and satirical. The story involves "mistaken identities, secret engagements, and lovers entanglement," says Goodreads. The best news? The book is less than three dollars on Kindle.
Article continues below advertisement
Becoming by Michelle Obama
Want to read the personal, true and heartwarming autobiography of one of America's leading first ladies? An article about the book for The Guardian says, "The former first lady's wit and warmth shine through in an extraordinarily candid account of her life inside and outside the White House."
Article continues below advertisement
Water for Elephants by Sara Gruen
Want to become ensconced in a romance that will leave you feeling good? This story, told in flashbacks, takes place at a circus and shows a couple whose love overcomes all odds. Publisher's Weekly states, "With its spotlight on elephants, Gruen's romantic page-turner hinges on the human-animal bonds that drove her debut..."
Article continues below advertisement
Gone Girl by Gillian Flynn
Gone Girl is a dark, fast-paced psychological thriller. You won't be able to put it down, so be sure to read it when you are on a long flight or have a full day at the beach. This story is about a missing woman and is told from the husband's point of view — and it includes many shocking plot twists that will keep you guessing until the end.
Article continues below advertisement
Fun Home: A Family Tragicomic by Alison Bechdel
Would you like to explore a genre you may never have thought of before? How about reading a graphic novel? In this story, main character Alison Bechdel explores her difficult relationship with her father. Part of the story involves Alison coming out as lesbian and learning her dad is a closeted gay man. Do you remember the saying, "a picture is worth a thousand words"? Reading this book would be an excellent way to find out for yourself if this is true.