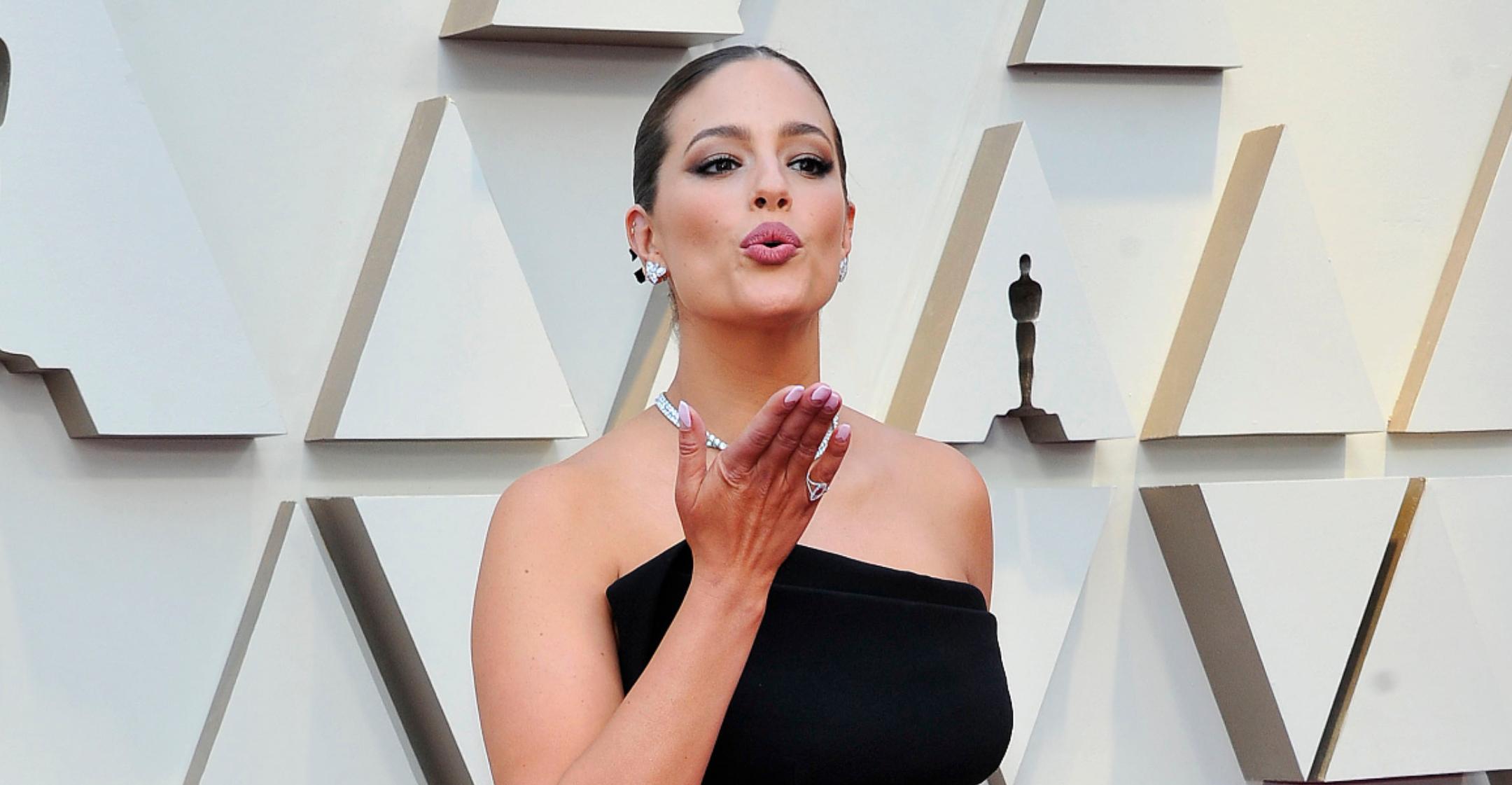 Watch: Ashley Graham Kicks Off 'Self-Love Challenge' On TikTok, Shows Off Her 'Favorite' & 'Most Important' Body Parts
Article continues below advertisement
Her video, which is captioned — "have you celebrated yourself today?"— begins with her looking in the mirror while she touches her thighs as her voiceover says, "The strongest part of my body: My legs."

"The sexiest part of my body: my eyes," she declares as she bats her lashes. "My favorite part of my body: my jawline."
Article continues below advertisement
The mom-of-one adds that her "smile" is "the most important part of my body," flashing her pearly whites to the camera.

She then shows off her figure in the mirror and says, "The part of my body I would never change: EVERYTHING!!!"
"OK, now you're turn," she declares as the video ends.

After making the post, plenty of fans followed up with their own videos. "I'm not crying youre [sic] crying 😭 so many beautiful people have been using my sound on TikTok to celebrate their bodies ❤️ take a second today to celebrate yours!" she wrote on Instagram.
Article continues below advertisement
The Sports Illustrated star has always used social media to preach body positivity and be a role model for women around the world.
"I don't post myself half-naked to get the likes," she explained to Net-a-Porter. "I post myself half-naked so that someone who's 10 years younger than me knows that that side butt, that hip dip – that's not abnormal to have."
Article continues below advertisement
"I wish that, when I was younger, there had been someone as outspoken as I was, who was as fearless with their cellulite and back fat, so I could know that this was normal; this was what a body looks like," she stated.

In order to help normalize body acceptance, the star has been thinking of releasing her own inclusive clothing line.
According to Graham, 68 percent of American women are size 14 or above, yet "most brands, they're not producing a sizing that's reflective of who we are."
"This has to be the moment where fashion changes — where TV, film, everything changes," she insisted. "If you're not talking about something that you're passionate about, then what are you using your platform for? How are you creating change?"