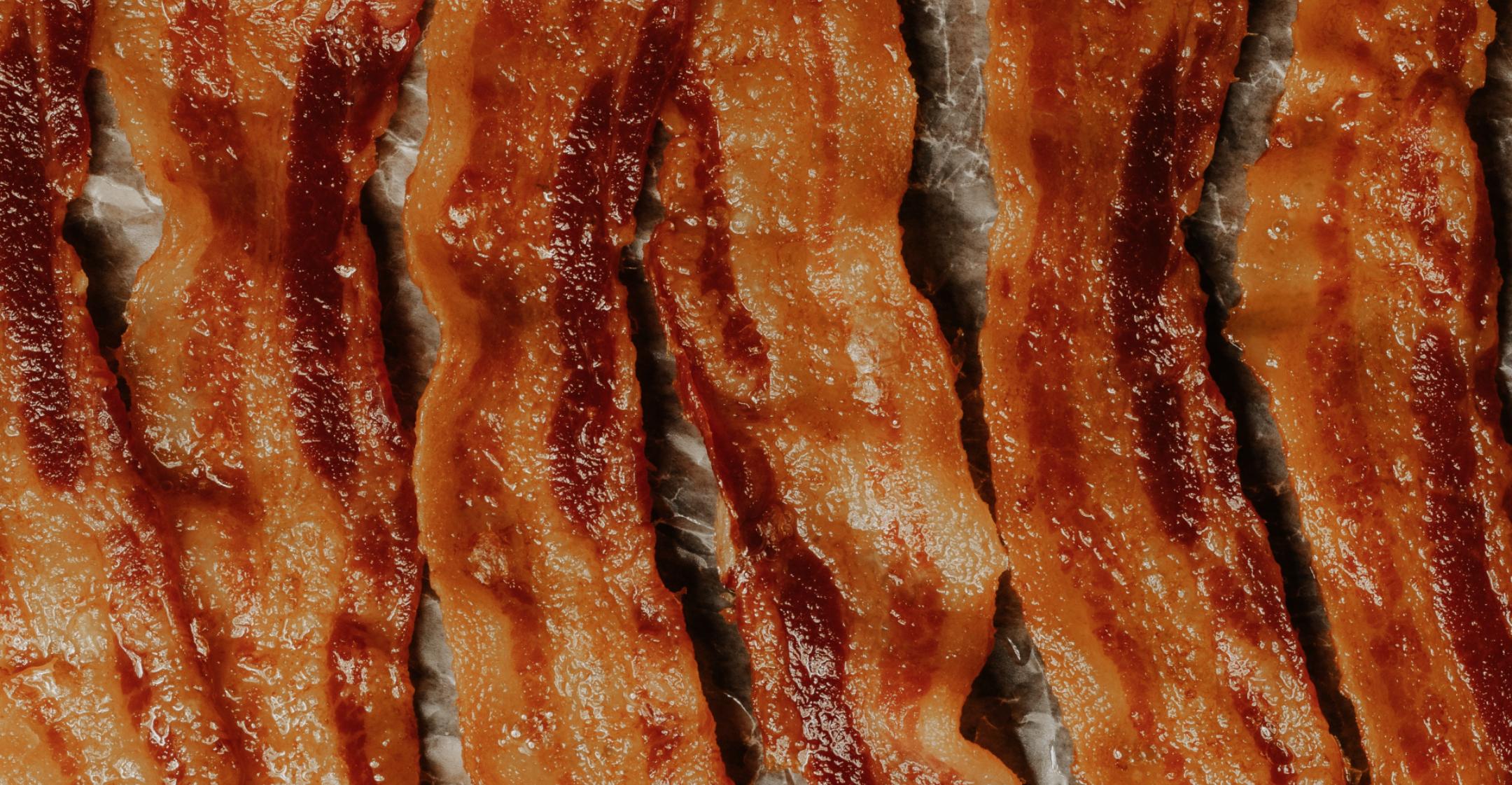 Cooking Hack Alert! Woman Behind The Viral 'Twisted Bacon' TikTok Demonstrates How To Make The Crispy Trend
Though dance routines and lip-synching videos have taken over TikTok, plenty of users are turning to the app for recipe inspiration. And one user's method of cooking bacon is going viral.
Article continues below advertisement
Abby Durlewanger (known as @houseofketo) declared she's the "original content creator" behind the "twisted bacon" hack, which lets you not only make the meat crispier than ever, but also allows for more strips to be cooked at the same time.
"I had so much to make and it was taking forever," she explained to Today of how the idea came about. "I overcrowded the pan and started twisting them to fit more and they cooked perfectly and looked so fun."
Article continues below advertisement
"I'm going to show you how to do it. All you do is take a slice of bacon, and you just start twirling it," she explained while demonstrating the easy technique in a TikTok post. "You're twisting it. You can make it tight or loose."
Article continues below advertisement
The tightness of the twists correlates to the crispiness.

"If you make it really loose, it's gonna be more chewy — make it tighter and it will be crispier," she revealed.
Once you have all your twists lined up on a baking sheet, put it in the oven at 400 degrees.

Durlewanger cooks hers for "about 40 minutes because I like crispy bacon. If you like chewy bacon, you can cook it for a little bit less time."
Article continues below advertisement
"This is so great because it allows us to put more bacon on the pan, and we'll pretty much do anything for more bacon," she admitted.
Since she's a big fan of adding extra flavor to her food, she sprinkles everything bagel seasoning onto the bacon strips.
"If you guys make this, be sure to tag me because I would to see your posts!" she concluded at the end of her tutorial.
While some people try to steer clear of the meat, Durlewanger incorporates it into her meals all the time since she follows the keto diet.

"Bacon is beautiful. It can be a main protein, not always a topping or accessory we wrap our food in," she shared. "It's also such a great protein option for people doing keto because it has a great ratio of protein to fat leaving us more satiated gram for gram."