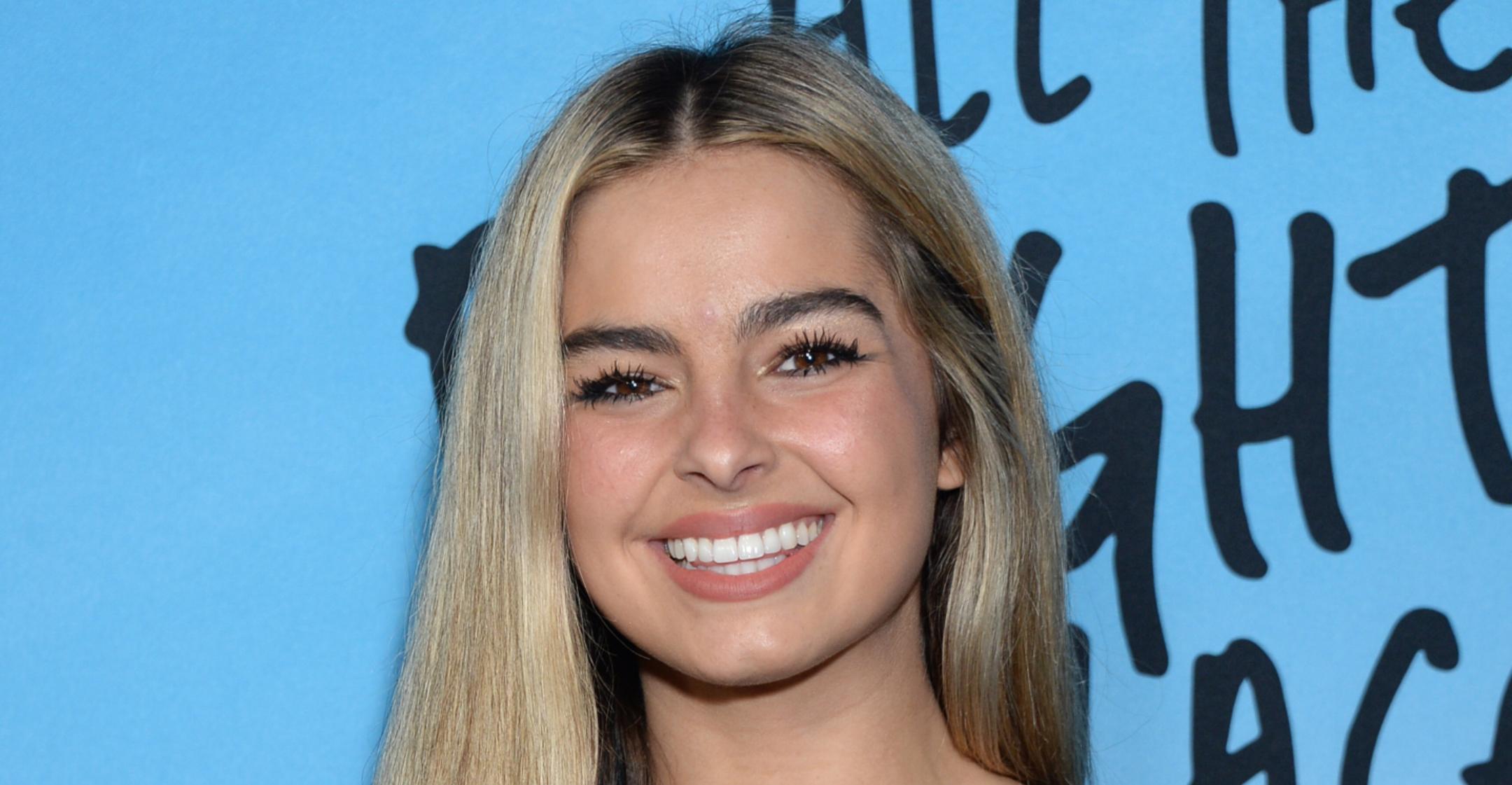 Gasp! Addison Rae Reveals Her First TikTok Post Received Just 'One Like' — But Her Spunk Led To Monumental Success
Article continues below advertisement
The 20-year-old revealed she initially had no interest in even joining the app despite its popularity.

"I just wasn't really into it because I was about to graduate, I was obviously focusing on other things," she explained on the "Emergency Contact" podcast, noting that it was mostly underclassman at her school that used the platform.
When one of her younger friends asked her to film a dance for the app, she begrudgingly agreed even though she didn't really know what she was doing.

Then, while on a family vacay, she decided it to give it a try on her own — but things didn't go as expected.
Article continues below advertisement
"I was like, 'You know, let me try this out. I feel like I could do this,'" she recalled. "So I got on the app, [I] literally didn't know what I was doing at all. I was like, 'This is embarrassing. This is embarrassing to my family.'"
Article continues below advertisement
"I posted a video of my dad for my first video ever, which no one really knows," she revealed. "Definitely no traction there ... It was, like, the dumbest, weirdest video I could have posted ever. I got, literally one like."
Disappointed with herself, she deleted the app.
Article continues below advertisement
Suddenly inspired to download TikTok again, she shared a lip sync video, which racked up 15 likes — an encouraging start for the star. But the next morning, she discovered that the video became even more popular and had a total of 92,000 likes.
"I kept posting and kept posting and then a video of my mom and I went viral," she said. "It had, like, 300,000 likes."

From there, her online presence continued to grow, and nowadays, every single one of her posts receives over one million likes, and the view count can go as high as 20 million.
Article continues below advertisement
At the moment, she's nearing a total of 80 million followers on the platform, but her wild success hasn't come without controversy.

Rae admitted the fame can sometimes be "mentally challenging," and more recently, she came under fire for a dance segment on The Tonight Show.
Article continues below advertisement
She received a ton of backlash after it was portrayed that she was the creator of the dances she was teaching Jimmy Fallon, while the internet pointed out that her moves were really copied from Black artists.
Speaking to TMZ, Rae declared they "definitely deserve all the credit because they came up with all of these amazing trends."

"I think they were all credited in the original YouTube posting, but it's kinda hard to credit during the show," she explained. "But they all know that I love them so much, and I mean, I support all of them so much. And hopefully, one day we can all meet up and dance together."