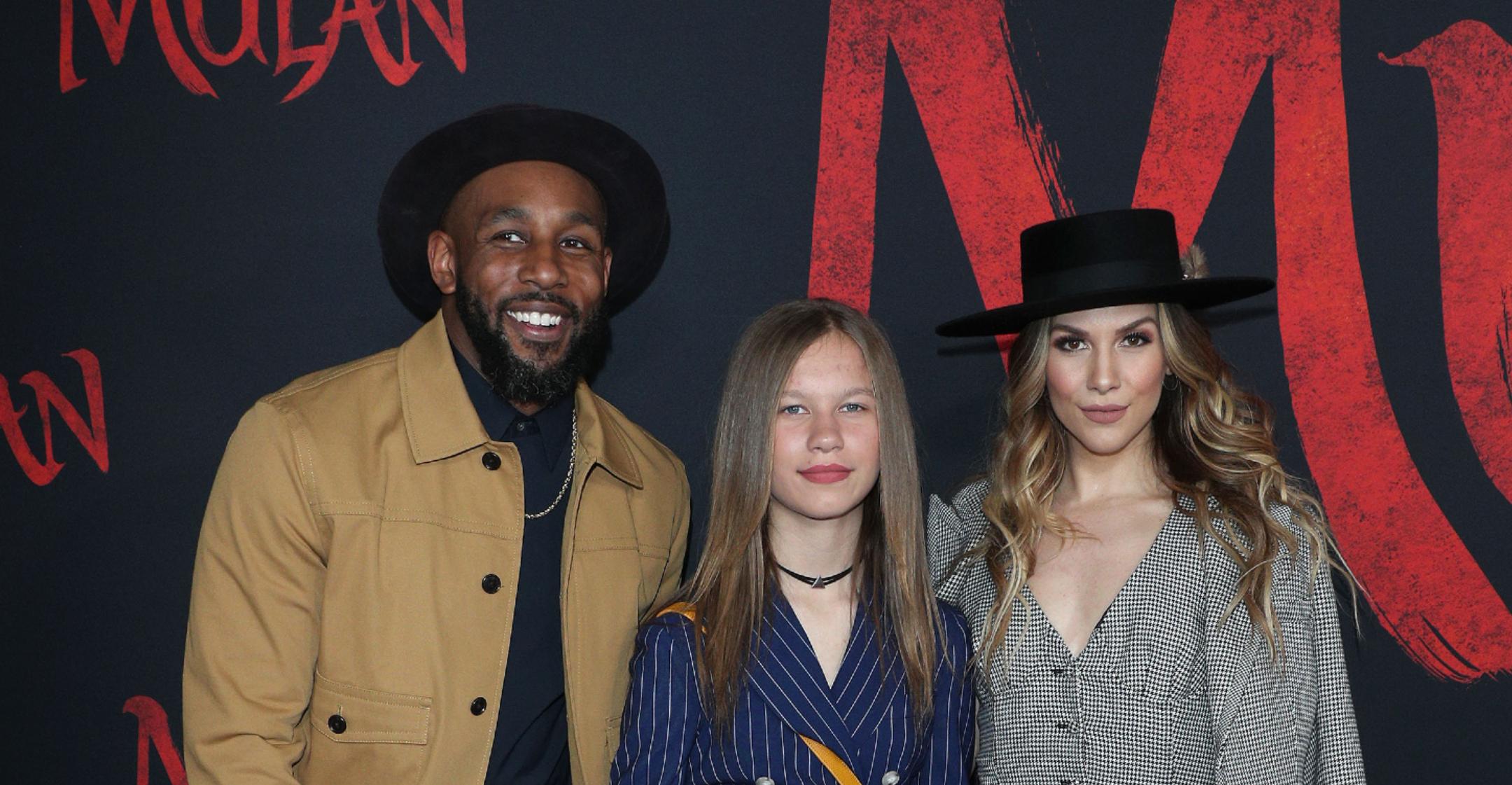 Dancing Queen Allison Holker Boss Reveals Creating Fun TikTok Videos With Her Family Helps Them 'Connect & Laugh'
If you have a TikTok account, you're definitely familiar with Allison Holker Boss' viral videos, which feature the mom-of-three, her husband, Stephen "Twitch" Boss, and their tots busting a move on camera.

Though she's now racked up more than two million followers on the platform, the dancer insists it all started out as a "genuine" hobby.
Article continues below advertisement
"All the dances that we're creating, whether it be on Instagram, or if it's on TikTok, it's us as a family really, legitimately just having a good time together," she shared while on the "HollywoodLife" podcast. "I feel so humbled and honored that everyone like loves watching that because it's just a way for family to connect and laugh together."
Article continues below advertisement
"That's essentially all it is," she explained. "And we have a really good time doing it."

Aside from creating her own choreography, the star and her brood participate in dance challenges and capture footage from their everyday life, whether it be sharing baking recipes or showing off a new manicure.
But social media fame also comes with a downside, most notably, for her 12-year-old daughter, Weslie Fowler, who's received countless negative comments from online trolls.
Article continues below advertisement
"She's already been bullied for quite a bit of her life, whether that be in person at school, or if it's online with social media," the pro-dancer revealed. "We had to have those really, really hard lessons and talks with her."
Article continues below advertisement
"We had to teach her that honestly, anyone that's going to bully you, whether it's 'you're overweight,' or 'I don't like your hair,' or whatever it is, it's usually, unfortunately, a reflection of what they see in themselves," she recalled of the difficult talks.
Her words didn't fall on deaf ears, as her daughter now proudly sticks up for herself.
"She's never been aggressive to them, but just been like, 'Listen, I am a human and I saw your comment, I want you to know that I stand strong in my decision,'" the star said. "'And I hope you have a really good day. But I want you to know that you continuing to bully people is not going to affect me.'"