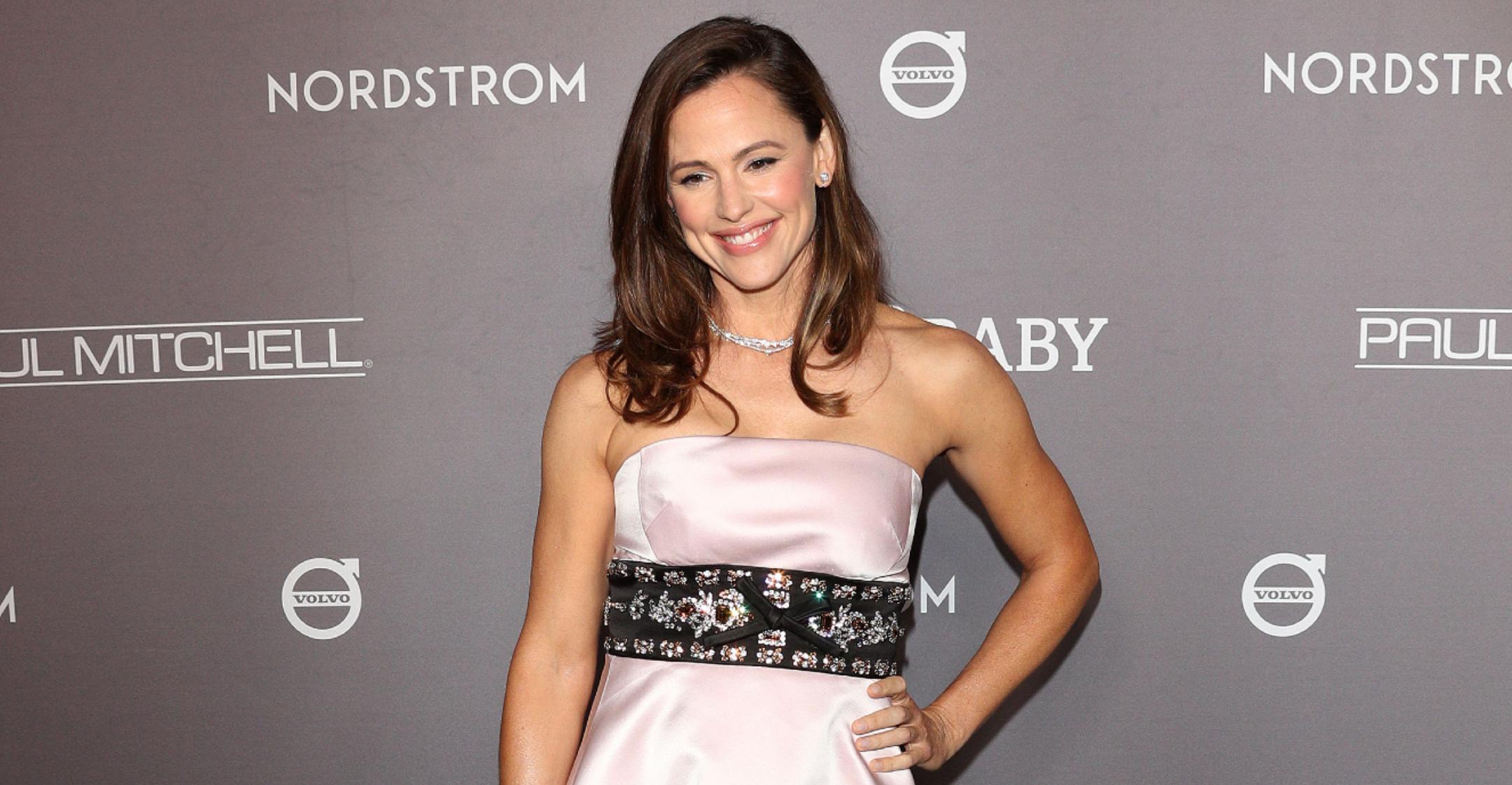 Watch: Jennifer Garner Shares A Ridiculously Easy 2-Ingredient Recipe For Delicious 'Maple Butter'
Actress by day, chef by night!

During her free time amid the pandemic, Jennifer Garner has been trying to improve her skills in the kitchen — and lucky for us, she's sharing all of her scrumptious recipes!
Article continues below advertisement
In a segment for her "pretend cooking show," the mom-of-three demonstrated how she whips up a batch of maple butter, which she called "the most obvious staple I'd never made."

The star declared that the treat "will make your life better. I mean, it's, 'duh,' but still!"
Garner recorded herself every step of the way in her all-white kitchen, first showing off a cute cutting board shaped like West Virginia, where she grew up.

To start, Garner takes one full stick of butter and chops it up into eight tablespoons. She then dumps the pieces into a heated pot while joking about the oven's burners, "someday, it's going to blow me up."
Article continues below advertisement
Right away, she realizes she should have put the syrup in the pot first, expressing, "Oops, I did that backwards."

She decided to go with the flow, noting it will still be "great" as you "can't go wrong" with such a simple recipe.
Article continues below advertisement
Next, the Alias lead measures out one cup of maple syrup — until she finds out that she has only 3/4 cup left in her house. She also notes that it's best to use "grade B" syrup, but really, anything works.
"You can do the butter first or you can heat the maple syrup first," she explained as she stirred together the heated mixture. "Either way, you're gonna whisk 'em together. It doesn't matter!"
Article continues below advertisement
Article continues below advertisement
Her famous friends were impressed with her final result — even chef Ina Garten left a comment on her post!

"Love a recipe with two ingredients, one of which is buddah!!" the Barefoot Contessa star wrote, to which Garner replied, "You have trained me well, Master."
Actress Selma Blair said the butter is "the best," while Katie Couric commented, "Y U M."

We can't wait to make a batch of our own!