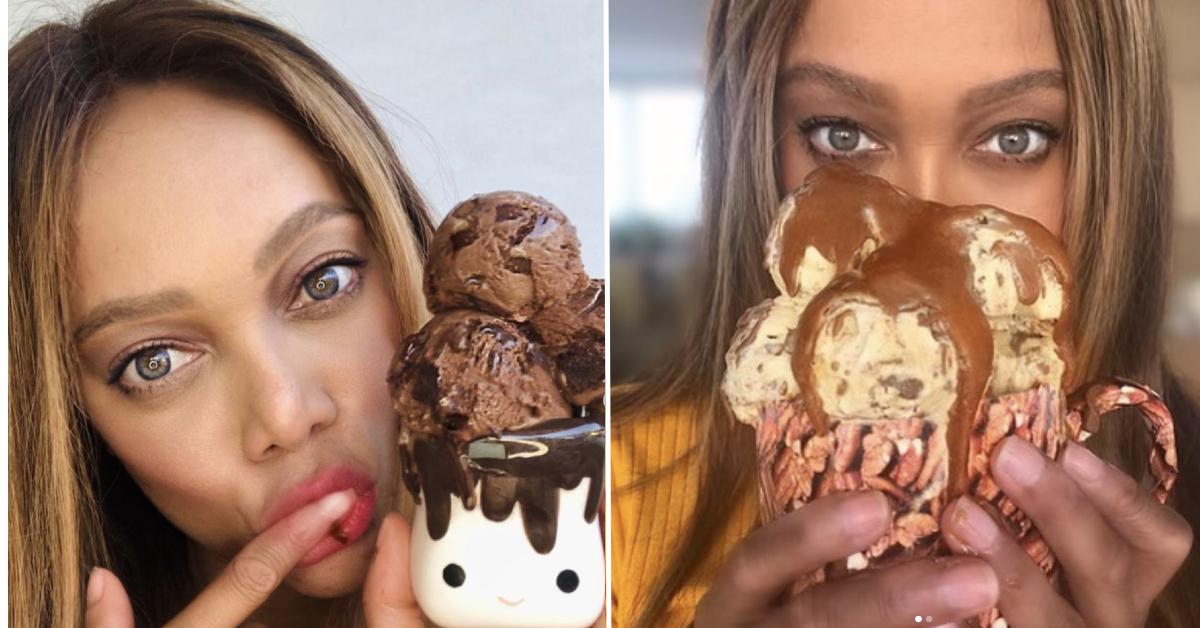 Get The Scoop On SMiZE Cream, Tyra Banks' New Indulgent Line Of Ice Cream! — Shop Now
All products featured on Morning Honey are independently selected by our editors. However, when you buy something through our retail links, Morning Honey may earn an affiliate commission.
Article continues below advertisement
After years of delays and brainstorming, Tyra Banks is here to satisfy your sweet tooth with her very own line of ice cream! "Ice cream makes me happy. I used to bond with my mama [while eating it]," she explained of the inspiration behind SMiZE Cream. "We used to go to Häagen-Dazs on Friday nights and sit in the car and I'd eat my coffee ice cream and she'd eat her chocolate and we talk about everything."
As fans of America's Next Top Model will know, the term "smize" means to "smile with your eyes" — something Banks consistently told contestants to practice.
Article continues below advertisement
According to PEOPLE, the model first came up with the idea years ago, but she put it on hold to pursue other projects.

She was then going to set up a shop last year at her ModelLand theme park, but the pandemic brought everything to an abrupt halt.
Article continues below advertisement
Banks was devastated when she was forced to stop development of ModelLand, but she then decided it would still be manageable to pursue her frozen desserts.
"I was like, 'What if we do that now?'" she recalled of having the realization in 2020. "I thought, 'The world right now is hurting. What if we gave them a surprise?'"
Article continues below advertisement
The production process for the collection wasn't easy, but the Dancing With the Stars host has never been one to back down from a challenge — something she teaches the students who take her branding class at Stanford Graduate School of Business.
"As much as you do need balance in life when you are starting something new, you kind of have to have that tunnel vision in order to succeed," she explained. "Make sure to still take moments [for yourself], but not so many that you fall off your game. Then you reach a certain point and you're like, 'OK, I'm not looking at this phone for 48 hours.'"