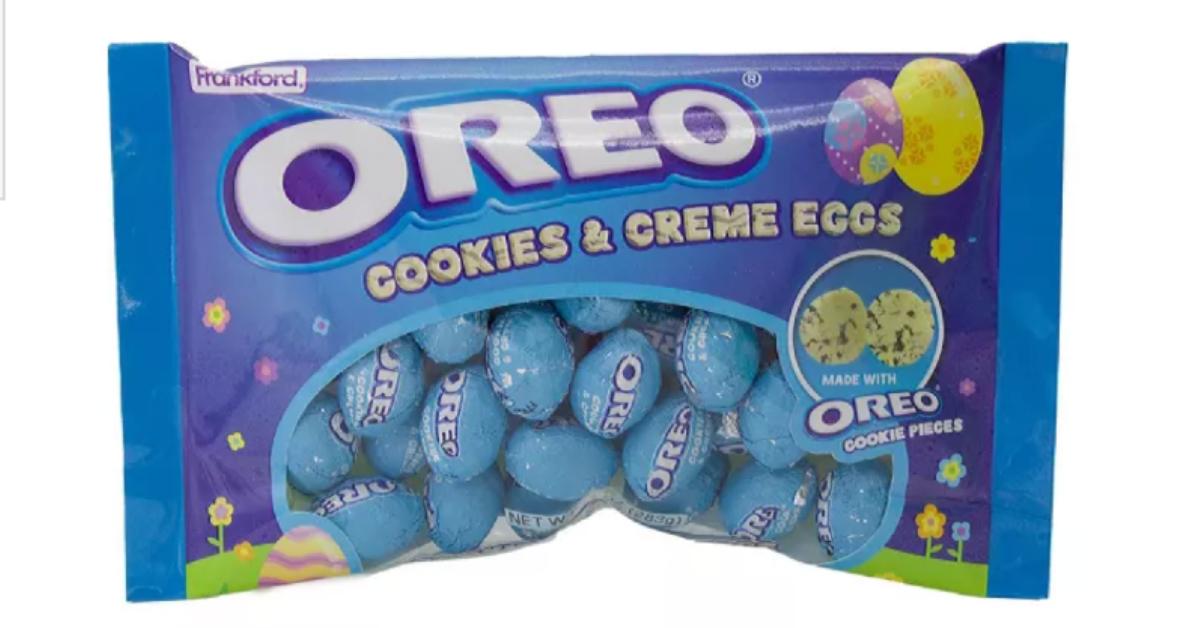 In Need Of A Sugar Rush? Hop To The Grocery Store By Easter To Get Your Hands On The New Oreo Cookies & Creme Eggs
Everyone knows that candy just tastes better when it's a seasonal shape — which is why we're dying to get our hands on the new Oreo Cookies And Creme Eggs!

You can pick up a 10 oz. bag of the perfect Easter treats right now, but once the holiday passes, they'll disappear from shelves.
Article continues below advertisement
The official description notes the individually wrapped treats are made with "creamy" white chocolate and crushed Oreo cookie pieces.

"Fill up your candy dish, sprinkle the eggs in Easter Baskets or just enjoy as a treat!" it reads. "The classic Cookies & Creme flavor you love now made with real OREO® Cookies."
Article continues below advertisement
Each servings comes in at 150 calories — but who's counting calories during the holidays?

While you're picking up a bag (or two or five!), you'll likely come across dozens of other themed treats, including one wacky new product from Peeps.
While the classic marshmallow treats have released dozens of varieties (from ones infused with Hot Tamales to a syrup-covered pancake flavor) the company announced they collaborated with Pepsi to create a Peeps-flavored soda!
Article continues below advertisement
According to the press release, the "delicious new beverage ... combines the crisp, refreshing taste of PEPSI cola with the pillowy-soft and sweet PEEPS® Marshmallow flavor consumers love."

It continued: "The instantly recognizable PEEPS®-inspired design on 7.5-ounce PEPSI mini-cans in bright yellow, pink and blue colorways makes PEPSI x PEEPS® the ideal accessory and thirst quencher for springtime."
Article continues below advertisement
The announcement came along with the launch of a sweepstakes.

"Fans can submit photos of themselves enjoying the spring with PEEPS® Marshmallow Chicks and Bunnies by tagging @PEPSI, #HangingWithMyPEEPS and #PepsiSweepstakes on Twitter and Instagram for the chance to win a coveted limited-edition three-pack of PEPSI x PEEPS®," the guidelines stated.
Peeps also released a fun and bright makeup collaboration with HipDot, a smoothie with QuickChek and a latte from 7-Eleven.

"This year, people are looking for things that are comforting, and they're looking for things that are familiar, and Peeps is a perfect brand for this environment," marketing professor Tim Calkins explained of the phenomenon, via CNN. "That will buoy your spirits."