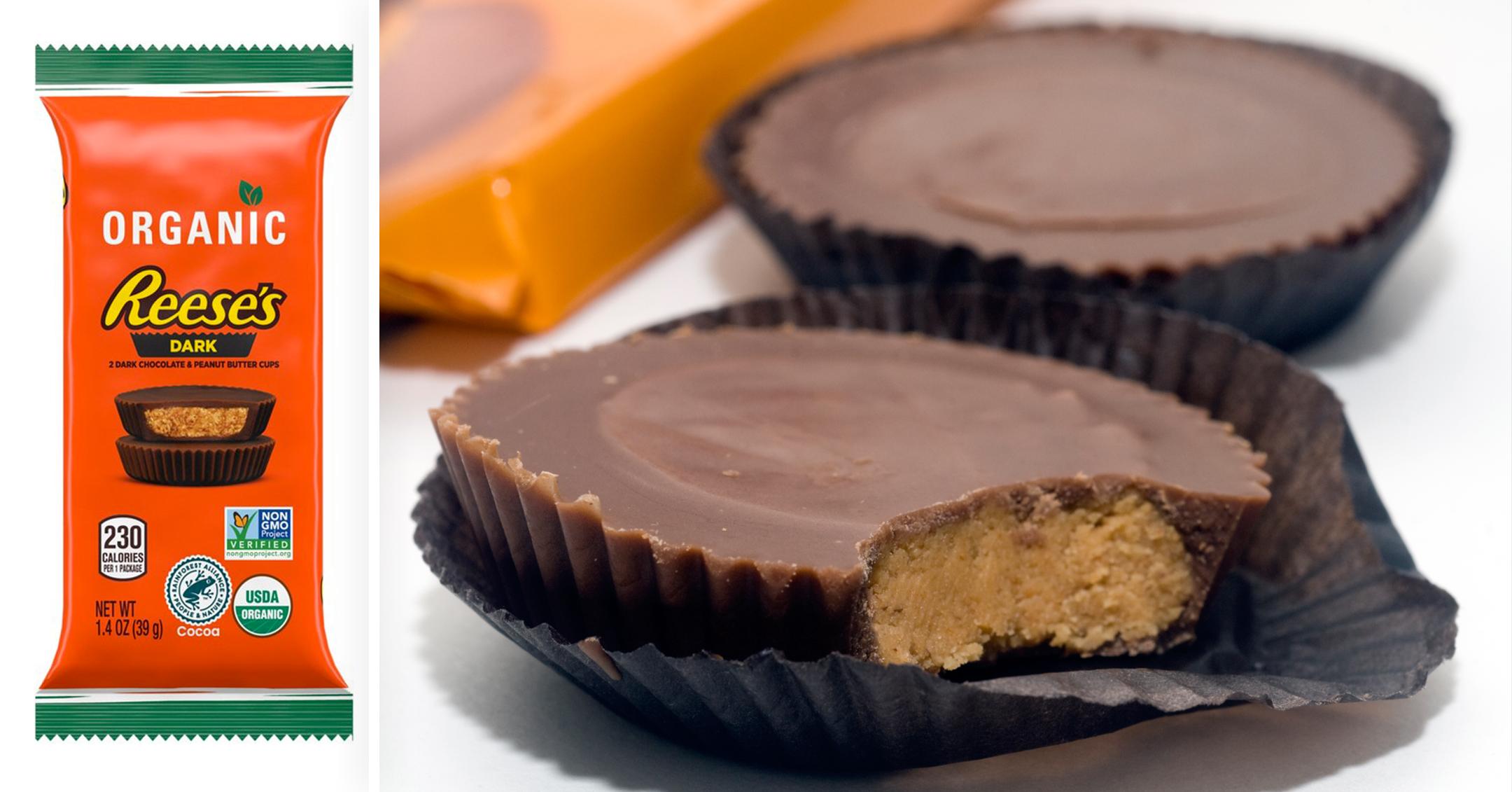 Calling All Chocoholics: Organic Reese's Peanut Butter Cups Will Be Headed To The Candy Aisle!
You now have an excuse to indulge your sweet tooth: The Hershey Company announced they're releasing a line of Organic Reese's Peanut Butter Cups!
According to the brand's press release, the new candy, which will be available in stores this month, is the "first mass chocolate brand to offer an organic option."
Article continues below advertisement
Even better, the cups are available in both milk and dark chocolate varieties. The standard retail price is listed as $1.99 for a 1.4 oz package.

"We're continuing to expand our product line so there is a Reese's cup for nearly everyone," announced Eric Newton, the Brand Manager of Reese's Organic. "When consumers go down the candy aisle or shop online, we want everyone to have an option to choose from, and we aren't settling until everyone can enjoy a Reese's product."
Aside from receiving the USDA Organic label, the treat's packaging also states they're "Non-GMO Project Verified and Rainforest Alliance Certified."

The company followed up the exciting news by revealing they're also unveiling an organic Hershey's bar, in both the original milk chocolate variety and the special dark chocolate edition. The bars are also scheduled to hit shelves this month.
Article continues below advertisement

The introduction of an organic snack line is just one of the ways the brand is trying to make their products a little healthier, as in mid-February, Hershey stated they're in the midst of expanding their "better-for-you chocolate category." So far, they've released thinner versions of their popular candies (like Reese's and Kit Kats), which have less fat and calories as their original counterparts.
They're also working on creating delicious vegan snacks. To achieve their goals, they've teamed up with Bonumose, Inc., which they referred to as "a start-up company with breakthrough innovations in plant-based food ingredients, including rare and natural sugars."
"We are the leader in U.S. confection, and our consumers rely on us to understand their needs for everyday moments, seasons and special occasions, offering high-quality and great tasting candy that's accessible for everyone," Hershey's Chief Growth Officer Kristen Riggs stated. "Expanding our expertise, building new capabilities and delivering more choices in better-for-you confection is the next big category opportunity for us to lead."