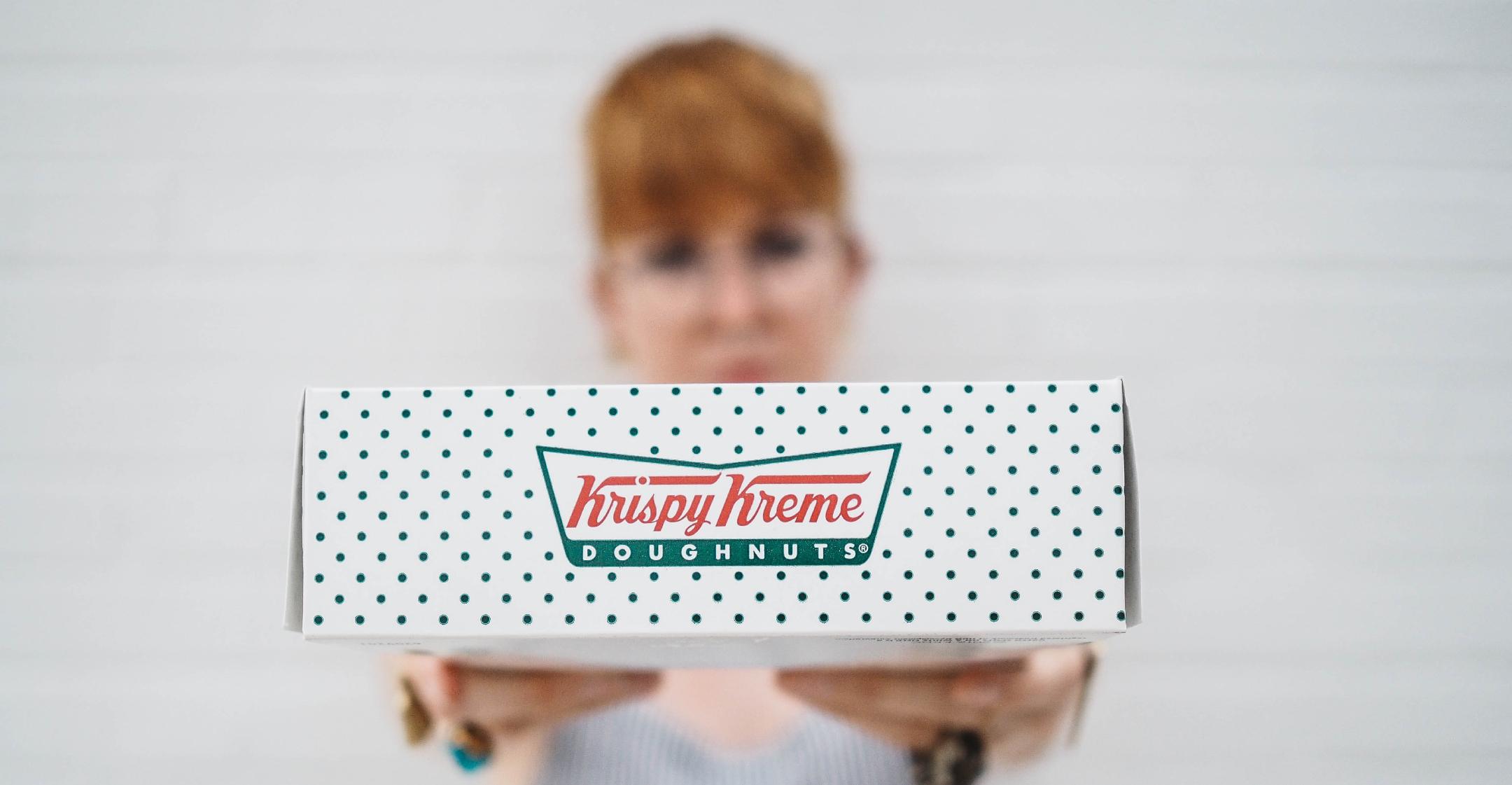 Got Your Covid-19 Vaccine? Krispy Kreme Wants To Give You Donuts Every Day For A Year
Nothing makes getting a vaccine more delightful than a post-inoculation donut.
On Monday, March 22, Krispy Kreme announced you can receive a free Original Glazed doughnut when you present proof of vaccination, whether you've had only one or two Covid-19 vaccines.
David Skena, Chief Marketing Officer for Krispy Kreme, explains, "We all want to get COVID-19 behind us as fast as possible and we want to support everyone doing their part to make the country safe by getting vaccinated as soon as the vaccine is available to them."
Article continues below advertisement
Article continues below advertisement
All you need to do to receive your doughnut is bring your Covid-19 vaccine card with you to the store, whether you are going through the drive-thru or walking in — and you do not need to purchase anything else.
The only caveat is that you must go to a store; online orders or delivery do not qualify for this offer.
Article continues below advertisement
Free doughnuts aren't the only thing Krispy Kreme is doing to promote the vaccine. In the coming weeks, the company will be delivering doughnuts to select vaccination centers in different parts of the country, and employees are offered four hours of paid time off so they can receive the vaccine, too.
To spread good cheer to all, Krispy Kreme is also offering one free medium coffee as well as a free Original Glazed doughnut every Monday from March 29 through May 24 to everyone, regardless of their vaccine status.
Wait! There's more good news. According to U.S. News, "those with vaccine cards can return every single day for free doughnuts through the end of 2021."
Krispy Kreme has 369 stores sprinkled throughout the country, so head on over to Krispy Kreme as soon you receive that vaccine to redeem your tasty treat.
Can't get your vaccine yet? Not to worry, Skena says, "The promotion is long term for a reason. Krispy Kreme wants people to have a chance to take advantage of it – after all, not everyone is eligible for a vaccine yet."