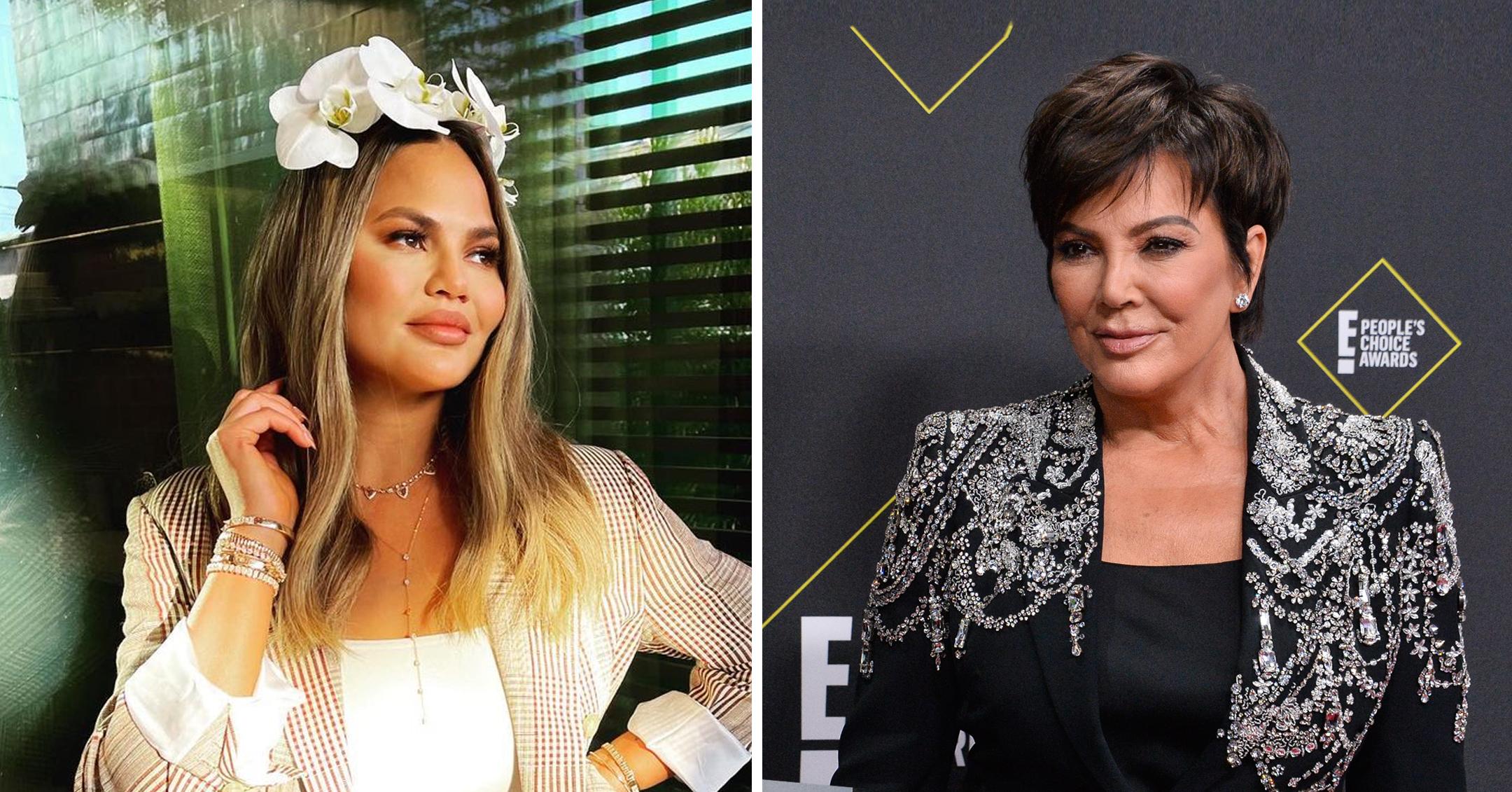 Keep Dirt And Germs At Bay With Chrissy Teigen & Kris Jenner's New Line Of Plant-Based Cleaning Products
A dynamic duo! Kris Jenner and Chrissy Teigen have teamed up to release a plant-based line of self-care and cleaning products called Safely.

The brand includes glass cleaner and hand sanitizer as well as hand cream and hand soap.
Article continues below advertisement
The pair announced their exciting venture with a joke-filled video.
"WELL IT'S HERE!! Years in the making, our baby is ready for her closeup. I am so excited to share my new line @getsafely—everything's plant-powered and smells soooooo freakin good thanks to aromatherapy oils!!" Teigen captioned the video post. "And it ACTUALLY WORKS!!! Sign up to be the first to shop it before anyone else!!"
Article continues below advertisement
"I want my own product line because, honestly, everyone has one already," the cookbook author starts out the clip. She then says she turned to "the branding master herself, Kris Jenner" for help on the project.

"I'm really excited about partnering up with Chrissy," the Keeping Up With the Kardashians star says. "I just hope her ideas aren't really dumb."
The two then have a mock business meeting, where the model shares a few wacky innovations like "clear tinfoil," "son-in-law repellant" and a "dog jetpack." Jenner hates them all, and slaps her in the face after rejecting each idea.
"Goddammit, Kris!" Teigen exclaims. "I just wanted a place where I could come, where I could pitch my ideas safely."
Article continues below advertisement
Her last word then sparks an idea for the momager, who suggests they "create a line of super-effective cleaning products, plant-based, that are safe enough for the entire family, and we can even use them to wash our hands."
Article continues below advertisement
The reality star then declared that Teigen is "a genius," to which she replies, "I'm a genius! I'm Alfred Einstein!"
This is just one of the latest ventures for the entrepreneurial stars. In addition to her cookware, Teigen recently released a collection of robes, while Jenner is working on launching her own line of skincare and makeup products, which could also include shampoos, false eyelashes and perfumes.
The pair's cleaning collection doesn't launch until March 25, but it's Instagram page has already racked up 30,000 followers. Head to GetSafely.com for more info!