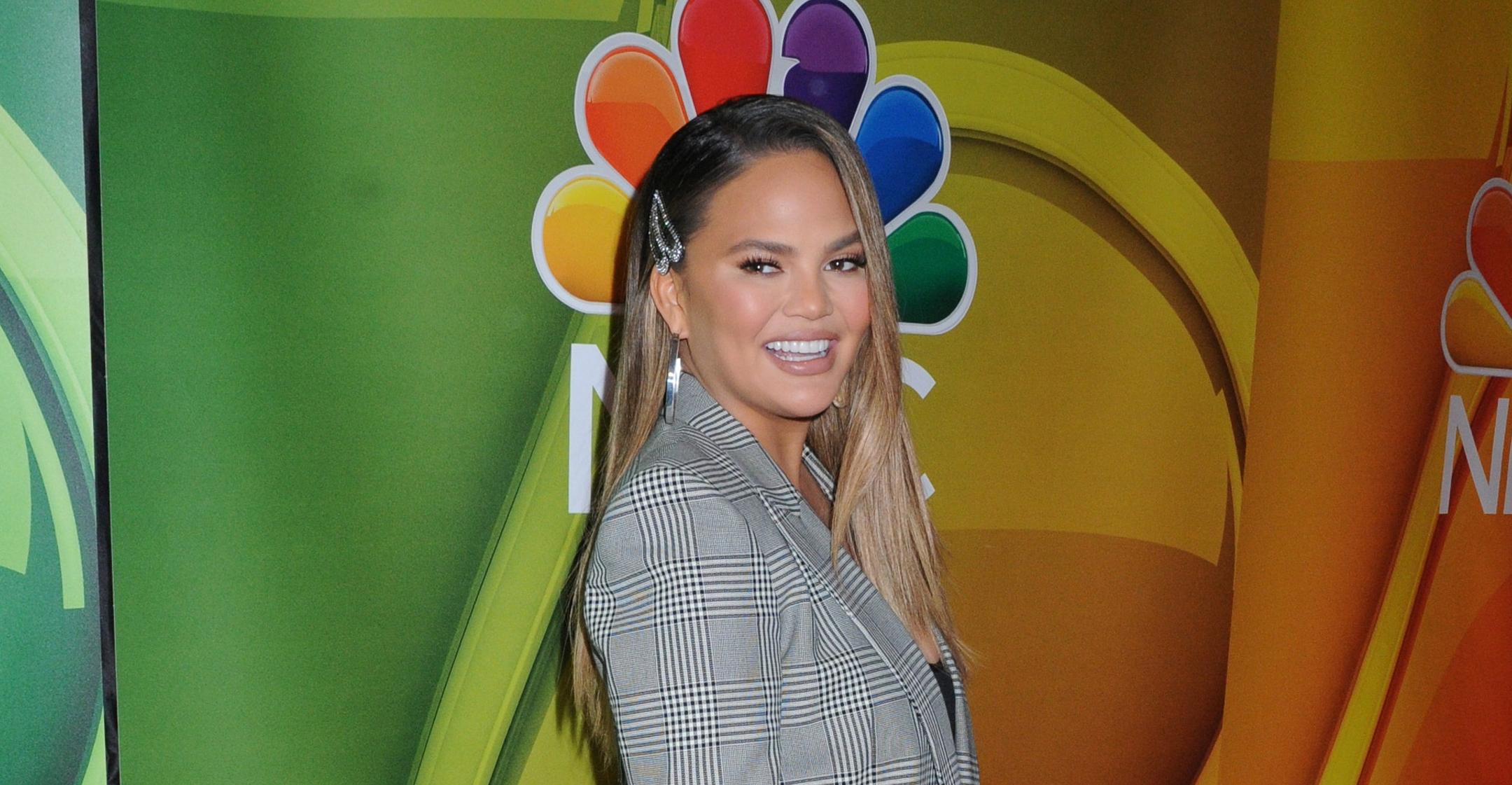 Chrissy Teigen's New Line Of Colorful, Comfy Robes Look Like A Lazy Girl's Dream: See Her Designs!
Is there anything Chrissy Teigen can't do? After taking over our kitchens with her line of cookware and drool-worthy recipes in her Cravings cookbooks, the model is now set to invade our closets by launching a line of her favorite attire: comfy robes!
"Ok before everyone gets mad, I am in NO way a designer! I am so painfully aware of this! I can't draw, my sewing is on par with a life of my mom working at FabricLand, a child who dabbled in making pillows and puppets," she declared in her Instagram announcement. "But I am finding a lot of joy bringing *intense* color into my life and maybe yours!"
Article continues below advertisement
"Robes are so fun — they don't have many rules when it comes to patterns," she continued. "I appreciate their inability to be caged like myself!"

The star noted that she decided to embark on the project since she just finished her third cookbook. "I'm taking a dive into this world," she added. "Please don't tell me I'll never be so and so, I know and I don't want to be!"
Article continues below advertisement
"I am ready for my Chrissy Robe Dance," commented reality star Lisa Rinna, while actress Michelle Pfeiffer wrote, "I love your style Chrissy."

After a fan begged the mom-of-two to sell them in plus sizes, she replied, "I do!" Teigen also responded to a comment made by Mood Fabrics, who thanked her for visiting their shop. "Everyone was so helpful, even the customers teaching me as I went up and down the aisles," she said. "What a welcoming community!!"
In the past, Teigen's husband, John Legend, revealed he's just as big of a robe fan as his wife is. "Usually Chrissy will buy me a new robe for every holiday or as a birthday gift or something. My birthday is right around the holidays, so it all kind of melds together. So she usually gets me robes for my birthday," he noted. "And I love wearing those around the house."
Teigen followed up the announcement with another photo that showed dozens of fabric swatches in all patterns and colors laid out. "This is super fun," she captioned the pic.
Article continues below advertisement
Teigen didn't reveal the name of the line, but PEOPLE reported that according to the U.S. Patent & Trademark Office, she filed a trademark last summer for "Sabai by Chrissy Teigen." It was listed that the brand could include "robes, cosmetics, skin-care and more." That September, she also filed to trademark "Chill by Cravings" for a line of products like "robes, sarongs, loungewear and more." Stay tuned!