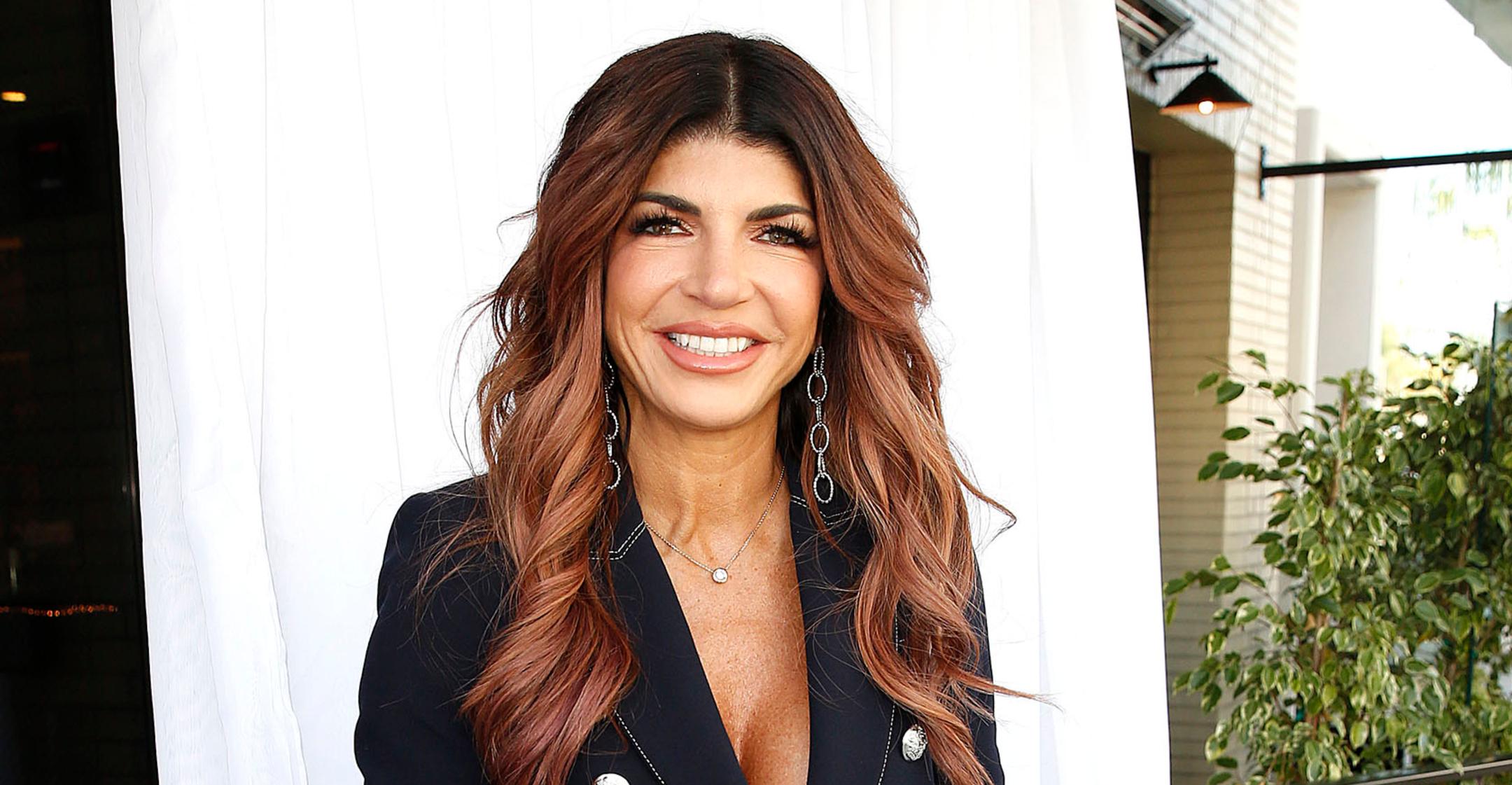 Namaste! 'Real Housewives Of New Jersey' Star Teresa Giudice Is Releasing A 'Comfortable' & Chic Yoga Clothing Line
Real Housewives of New Jersey star Teresa Giudice is expanding her empire by launching a line of yoga wear. The Love Collection by Teresa Giudice, which is a collaboration with Electric Yoga, is expected to release this spring/summer season.

According to Electric Yoga founder Stephanie Eisenberg, each piece is fashionable, functional and made with the "active woman in mind. The collection manifests Teresa's background in merchandising and her experience with her yoga and fitness."
Article continues below advertisement
"I'm all about comfort. My workout line is really comfortable, really soft," the reality star shared. "You want to feel good in it because I feel like when you look good, you feel good."
Giudice revealed that she "created the whole line" when she flew to California to work with the owner and designers, and she then asked her daughters — Gia, 20, Gabriella, 17, Milania, 16 and Audriana, 12 — for their honest input.
"They sent me the deck sheet after I went to go design it, and [my daughters] weighed on it, like they told me what they liked, what they didn't like and I made changes based on what they told me," she revealed. "They're going to be wearing it, so I wanted to hear what they had to say."
For the fitness guru — who's also competed in bodybuilding competitions — designing a suitable sports bra was a top priority. 
Article continues below advertisement
"You know how all the sports bras are really short underneath your boobs? I went a little longer with mine because sometimes if you want to stay in your workout outfit all day — if you're running around — you can't run around with a sports bra," she explained. "I always was looking for that perfect sports bra top — like I didn't want the short one, I didn't want the real long one, I wanted the perfect length.
The Standing Strong author's collection has been a long time coming: in 2016, she announced she was working to receive her yoga instructor's license, adding that she also had goals of one day creating an athleisure line.

"If you put out what you want, sometimes you get it," she said at the time. "Never say, 'I can't do that' because then you'e already bringing yourself down."

Giudice first spoke to Page Six about her new project.