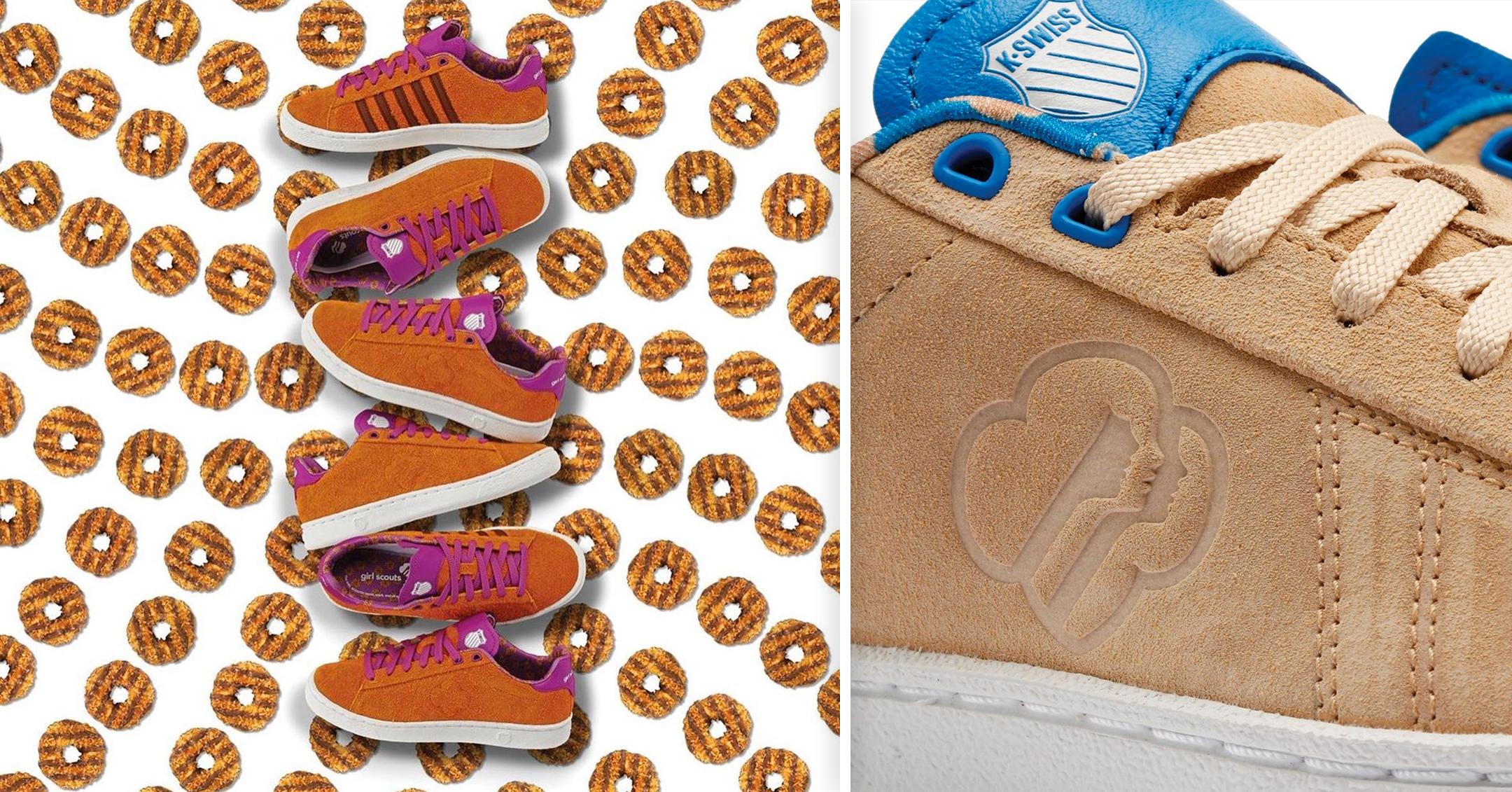 Sweet Kicks! K-Swiss & Girl Scouts Release A Cute Collection Of Cookie-Inspired Sneakers
The Girl Scouts USA and K-Swiss have teamed for a footwear collaboration that's sugar and spice and everything nice!
Available starting March 4 in women and youth sizes, the Girl Scout x K-Swiss Court 66 collection features three fun designs inspired by Trefoils, Thin Mints and Samoas cookies.
Article continues below advertisement
The Trefoils shoe, based on the classic buttery shortbread cookies, consists of smooth, light-tan suede with leather overlays and matching laces. The shoe's collar and tongue is a bright blue shade that's reminiscent of the cookie's box, and though the inside of the sneaker is the same color, it also features a custom cookie pattern.

Additionally, there's an embossed puffed shortbread cookie shape on the quarter.
The Thin Mints design is made of a pale green suede with matching laces and features chocolate-brown accents. Inside is the same minty hue with another cookie pattern.

The Samoas kicks are a deep, burnt orange color made from a premium hairy suede that represents the cookie's shaggy coconut texture, and there are brown diagonal stripes on the inner side of the sneaker, similar to the cookie's chocolate drizzle. On the other side is a stitch puffed Girl Scouts logo.

Like the box the confections come in, the leather overlays and laces are both a fuchsia hue, as is the footbed, which features a custom cookie pattern.
Article continues below advertisement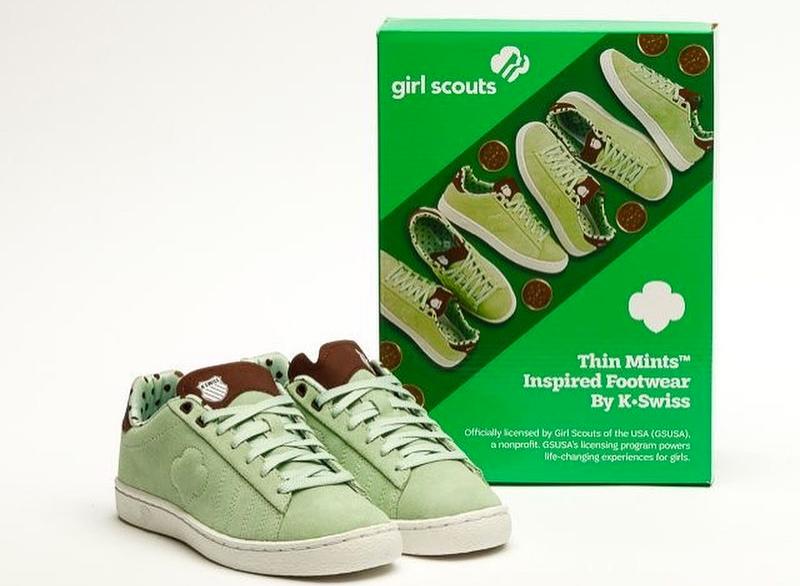 All of the designs feature the Girl Scouts logo on the back heel and come with an extra set of laces.

"At K-Swiss we believe that entrepreneurship is the new aspiration of young people, our target audience," Barney Waters, President of K-Swiss, stated of the fun new line. "The Girl Scout cookie program teaches important lessons of entrepreneurship early on, and so it was a program we wanted to support in a creative way."
The shoes can be purchased through the Girl Scout Shop, Foot Locker or K-Swiss.

The creative collab isn't the only good news Girl Scout cookie fans have received this year. Last month, the organization announced that due to the pandemic, customers can order boxes of their favorite treats through GrubHub and have them delivered contact-free to their door.
You can also purchase boxes to be directly donated to frontline workers.