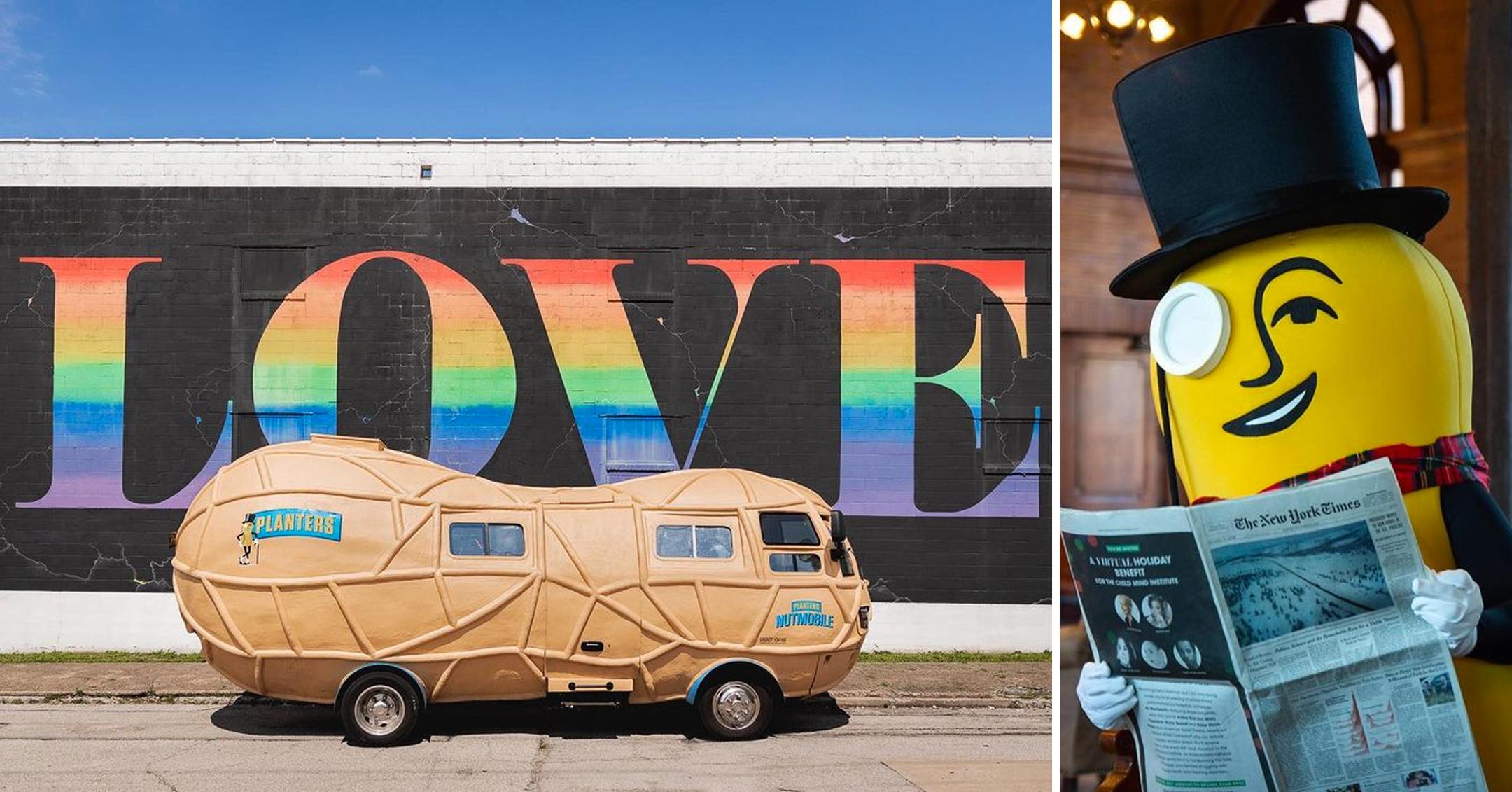 In Need Of A Pay Day? Planters Is Hiring College Grads To Drive Around In Their Giant NUTmobile — Yes, Really!
Attention, college graduates: if you're having trouble finding a job, look no further. Planters is looking to hire nine grads to drive their famous NUTmobiles around the country, and all you need is a driver's license, Bachelor's degree and an affinity for salty snacks to apply!
Known as Peanutters, the paid yearlong job entails traveling across the country in one of their three 26-foot-long peanut-shaped vehicles to make fun promotional appearances, speak at events, participate in media interviews and create content for the company's various social media accounts.
Article continues below advertisement
"Attending everything from nationally televised parades and professional sporting events to community events and grocery store grand openings, there's never a dull moment while driving the NUTmobile," the press release reads.

In addition to serving as a spokesperson and ambassador, the chosen few will also have the opportunity "to walk in the shoes of the always-dapper Mr. Peanut" at fan meet and greets. The iconic character has been around since 1916.
Article continues below advertisement
"What really sets this job apart from others is the amount of creative freedom given to the Peanutters," the job description states. "They are the face for the brand and the grassroots connections to local communities. They are encouraged to be creative in their approach so consumers have exciting and memorable experiences with the beloved Mr. Peanut and the NUTmobile."
The perfect candidate "is an outgoing, creative, friendly, exuberant, and 'always-on' college graduate with an appetite for adventure," and they "must be comfortable with daily road travel in the NUTmobile and staying in hotels or short-term corporate housing throughout the United States."
They'll also have strong time management and communication skills, are both a leader and a team player and should have some experience working with or managing a team. You need to be fluent in English, and it's listed as a "plus" if you're fluent in Spanish.
Preferred majors include Business, PR, Marketing, Journalism, Communications and Media Management, but a focus in those areas is not mandatory.
The deadline to apply is February 19, so don't wait! Learn more about the one-of-a-kind gig here.