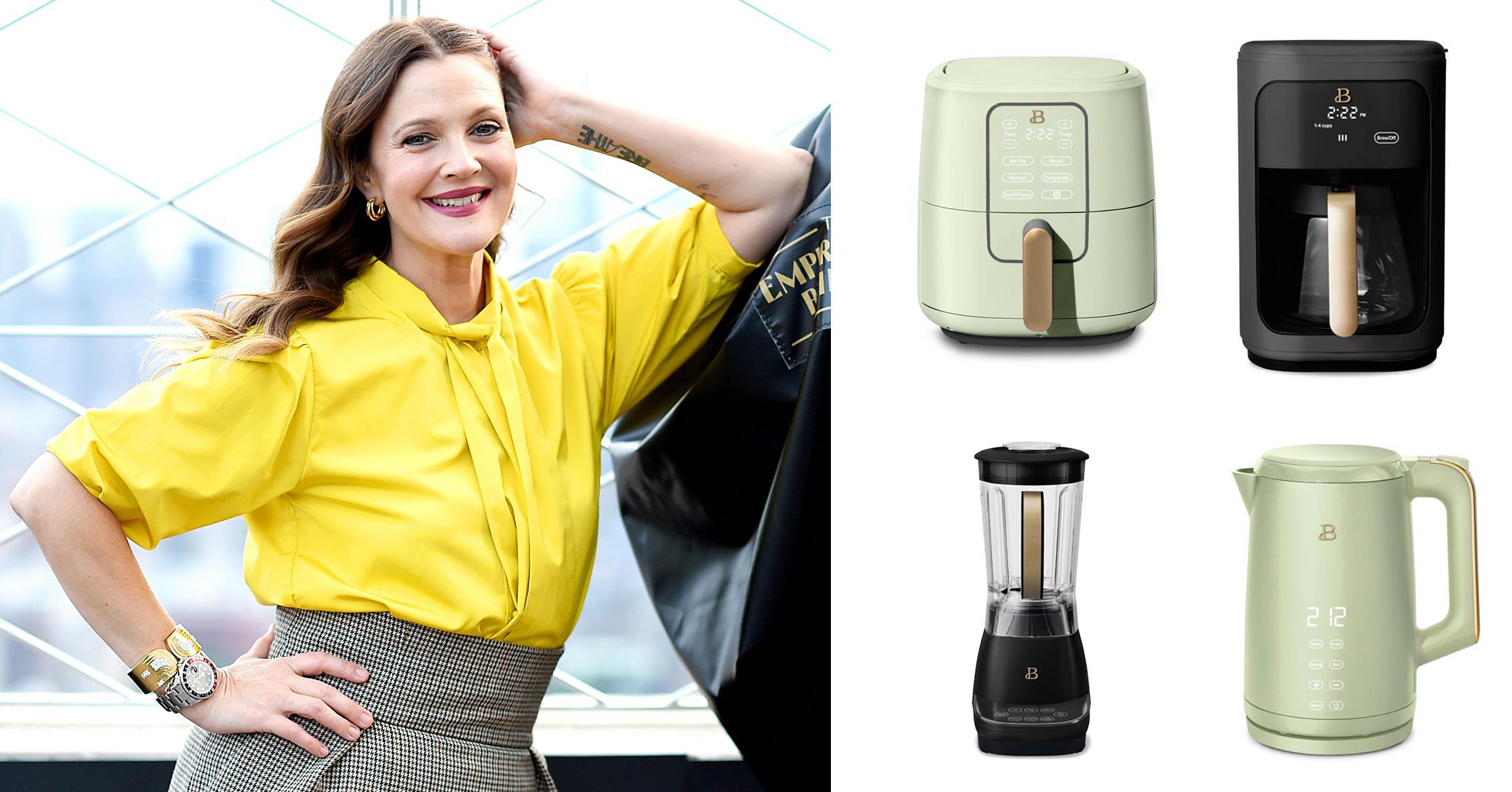 Drew Barrymore's Colorful 'Beautiful Kitchenware' Line Has Launched, And We're Adding Every Tool & Appliance To Our Cart!
Drew Barrymore may have taken a step back from acting — but her career is far from over.

Instead, the mom-of-two has shifted to the home space, recently releasing Beautiful Kitchenware, a collection of vibrant, eye-catching appliances and tools.
Article continues below advertisement
"The whole line actually was inspired by the fact I didn't love leaving my kitchen appliances on my counter. Why only black or white? Or chrome?" she explained to Architectural Digest. "But when I teamed up with Made by Gather, I also realized the incredible technology that was out there that wasn't currently available at more of a mass price, so then it was this beautiful project of marrying everything together!"
Article continues below advertisement
At the moment, available products include plates, measuring spoons, pots and knives sets, as well as bigger items like an air fryer, toaster and a blender.
The actress was very hands-on in all aspects of the design process.
"From the start I wanted a more refined, almost Scandinavian feel. Not a lot of knobs or dials," she noted. "I was extremely drawn to a touch pad, but one that disappeared when it wasn't in use. And softer edges and not as many metal elements."
Barrymore added that she also had to find colors that were suitable for everyone.
Article continues below advertisement
"We had to keep in mind that the idea is that people will want to keep these on their counters, so you can't be too polarizing," she explained. "You don't want to get tired of seeing it, so the color assortment really is a softer approach but in a color spectrum that feels new and unexpected. We were also careful to offer the basics as well!"
Article continues below advertisement
Colors include Black Sesame, Blueberry, and Sage Green — but Barrymore insisted you choose whatever hue makes you feel best.

"First and foremost, you should feel calm in your home, you should love what you have in it. Things should bring you joy," she shared. "So if you're more of a monochromatic person, that's totally OK, and we have colorways that suit that, but if you do want to take the leap into color we've totally got you covered in a sophisticated way."