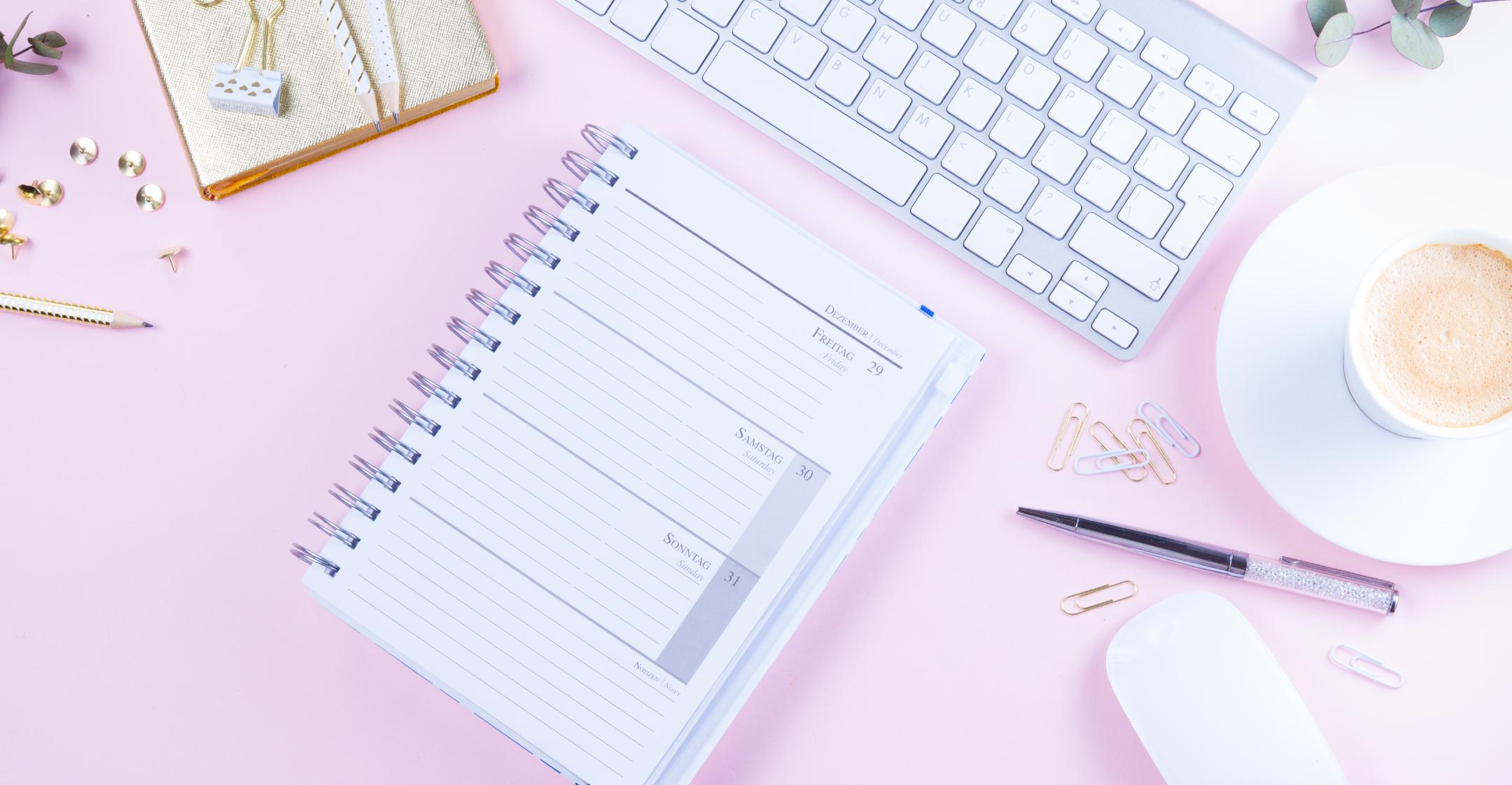 These Colors Could Lift Your Mood, Promote Productivity During WFH COVID
Aside from frontline and essential workers, the majority of the country is still working from home due to the pandemic, which has made it more necessary than ever before to set up a dedicated workspace. While a separate home office can help you focus, the team at Stelrad.com, as well as psychologist and wellbeing consultant Lee Chambers MSc MBPsS, conducted a study that revealed most people are surrounding themselves with colors that can actually have a negative effect on mood and overall physical wellbeing.
Article continues below advertisement
The study surveyed 4,325 people in regards to the color scheme of their home office, and more than half of the participants stated that their walls were either white (31%), grey (23%) or cream (17%).
Despite their popularity, these neutral colors actually put a damper on women's moods. "Interestingly, a University of Texas study concluded that offices without a splash of color, especially those in neutral white, grey and beige, tended to induce some sad and depressive feelings, especially for those identifying as female," Chambers noted. "Those that identified as male struggled for productivity in orange and purple spaces as they lowered mood."
The next most common paint shade was yellow, which Chambers insisted is a great choice if you work in a creative field.
"Yellow is seen as the color of creativity and is often used in innovation labs and creative spaces. An interesting feature of yellow backgrounds is that they increase information retention, which is helpful for highlighting key learnings and important information," he explained. "If you have a creative job, yellow is definitely a solid choice, but be mindful of overuse of yellow as a background and as a space, as it does induce eye fatigue. We can become agitated and lose emotional balance if exposed to yellow for long periods."
Article continues below advertisement
Coming in fifth place was blue, a hue that increases productivity. "Blue promotes calm concentration and emotional balance that keeps you in a state of flow," Chambers shared. "However, too much blue can leave you a little too relaxed and blunt your innovative streak, so consider adding some warm color accents."
Next up was green, which is "the color of nature, and we can see more shades of green than any other color. Being the color of serenity and growth, it causes less eye fatigue, which helps longer-term focus and attention," Chambers said. "It is calming in a similar way to blue, but research shows that it produces less benefit for productivity, but a higher increase in wellbeing, and is a great color for a balance of the two."
Article continues below advertisement
You can also incorporate shades of green by putting a plant or two on your desk.

"Your desk top's color is continually in your eye line and is a perfect place to utilize productive colors," Chambers pointed out. "Get some plants in your eye line, and you get both the green vista and the air-purifying benefits too. Have a canvas that incorporates colors behind your work station, and definitely try and get as much natural light, especially through winter."
At the end of the list was red — which can have both positive and negative effects on the body. "Red is a powerful, vibrant color, and is very situational in its use for productivity gains," Chambers noted. "Studies have found the emotive and passion fire of red raises blood flow and heart rate. This is great for physical tasks, like a little natural energy bar.
"Red naturally draws the eye and is often the color of emergency objects for a reason. For a home office, red can very easily become overstimulating, causing us to lose focus and concentration, and gradually feel volatile, increasing the potential for mistakes or conflict. Use red wisely to take advantage of its benefits."
Chambers also added that when decorating your office, you should also consider what your colleagues will see if you have to participate in a video call. "We can utilize colors that work for us in our eye line, but consider the color of your background for those you video call with," he suggested. "Purple is seen as noble and luxurious, peach is seen as happy and welcoming, pink is indulgent and warming."