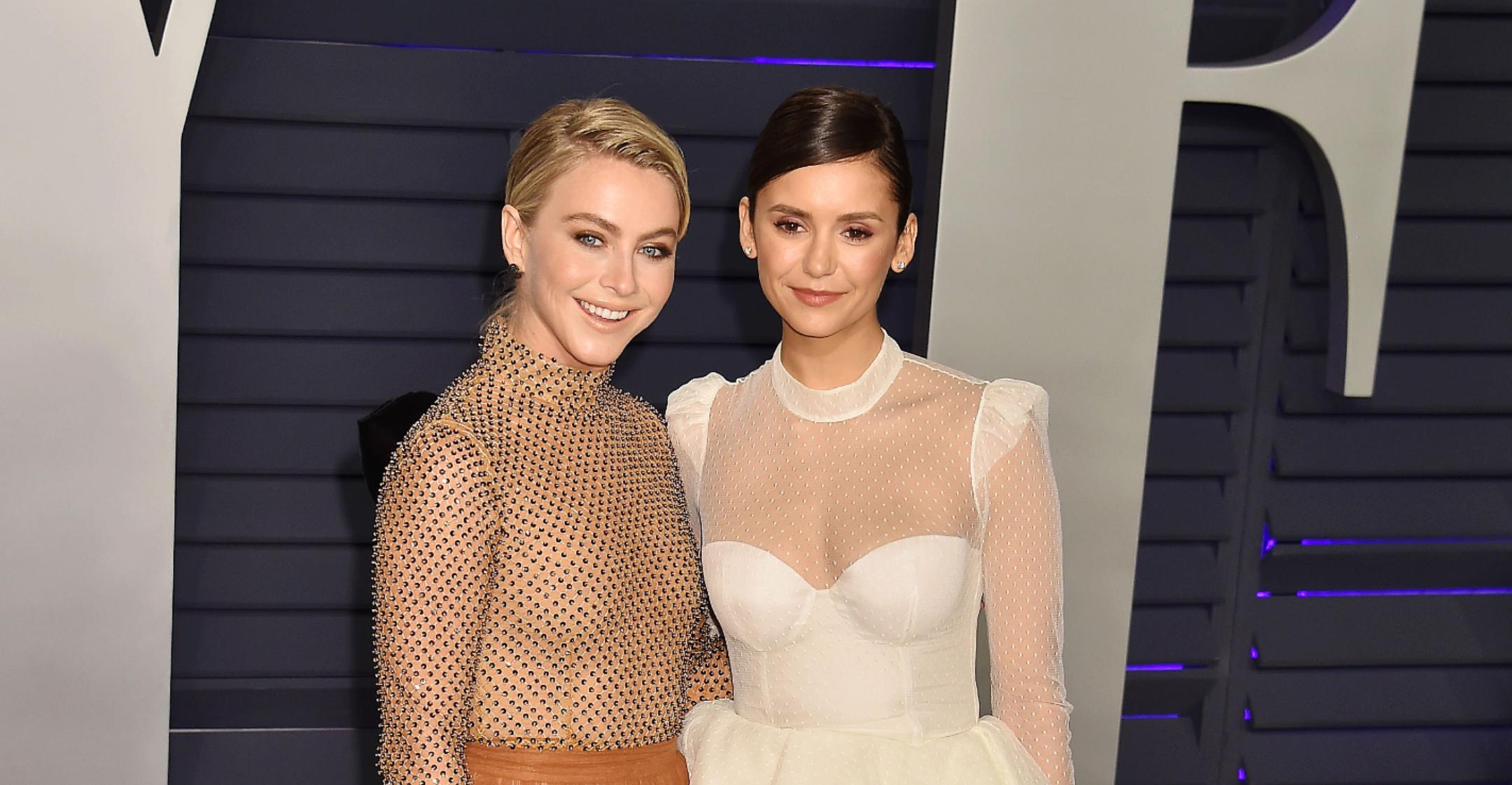 Besties Julianne Hough & Nina Dobrev Are Upgrading Your Happy Hour With Their New Vegan Wine Collection
We have grape expectations for this collab: Best friends Julianne Hough and Nina Dobrev have launched their own brand of vegan wine!

Produced in Napa, Calif., Fresh Vines sips "are a unique collection of bold, crisp, and creamy wines that embody health, warmth, and a deeper connection to wellness and an active lifestyle."
Article continues below advertisement
Since the professional dancer and Vampire Diaries star lead an active and healthy lifestyle, they ensured their products would meet their own standards, which is why every variety is not only vegan, but keto-friendly and gluten-free as well.
Additionally, the brand states they pay "careful attention to lower calorie, carb and sugar content."
At the moment, you can purchase a Pinot Noir, Chardonnay and Cabernet, and coming this spring is a Rosé, which you can currently pre-order.
Article continues below advertisement
"The very foundation of my friendship with Nina is built upon experiencing and sharing life together, always with a glass of wine in hand," the Dancing With the Stars alum shared. "We both lead very active and physical lifestyles, with a holistic approach, so we wanted to make a product that not only complimented our lives but was also still of premium quality and impeccable taste."
Article continues below advertisement
"We always had this dream of venturing into the wine industry to create a product that reflects who we are," Dobrev explained of their new venture. "Using only high quality ingredients and without compromising taste we wanted to make a guilt free wine that compliments active and healthy lifestyles."
Article continues below advertisement
The dynamic duo had been working on the line for two years alongside award-winning winemaker Jamey Whetstone.

According to VegNews, their line is considered vegan because it's created without "animal ingredients and fining agents often found in wine such as albumin (derived from egg whites) or isinglass (derived from fish bladders)."
"We're the biggest animal lovers. We can't walk down the street without stopping to pet every single dog along the way, so it's incredibly important for us to align with companies that share our point of view," the pair said of bringing their vision to life. "We also want to be doing our part to be good citizens and help protect the environment through the use of no animal ingredients or processes."