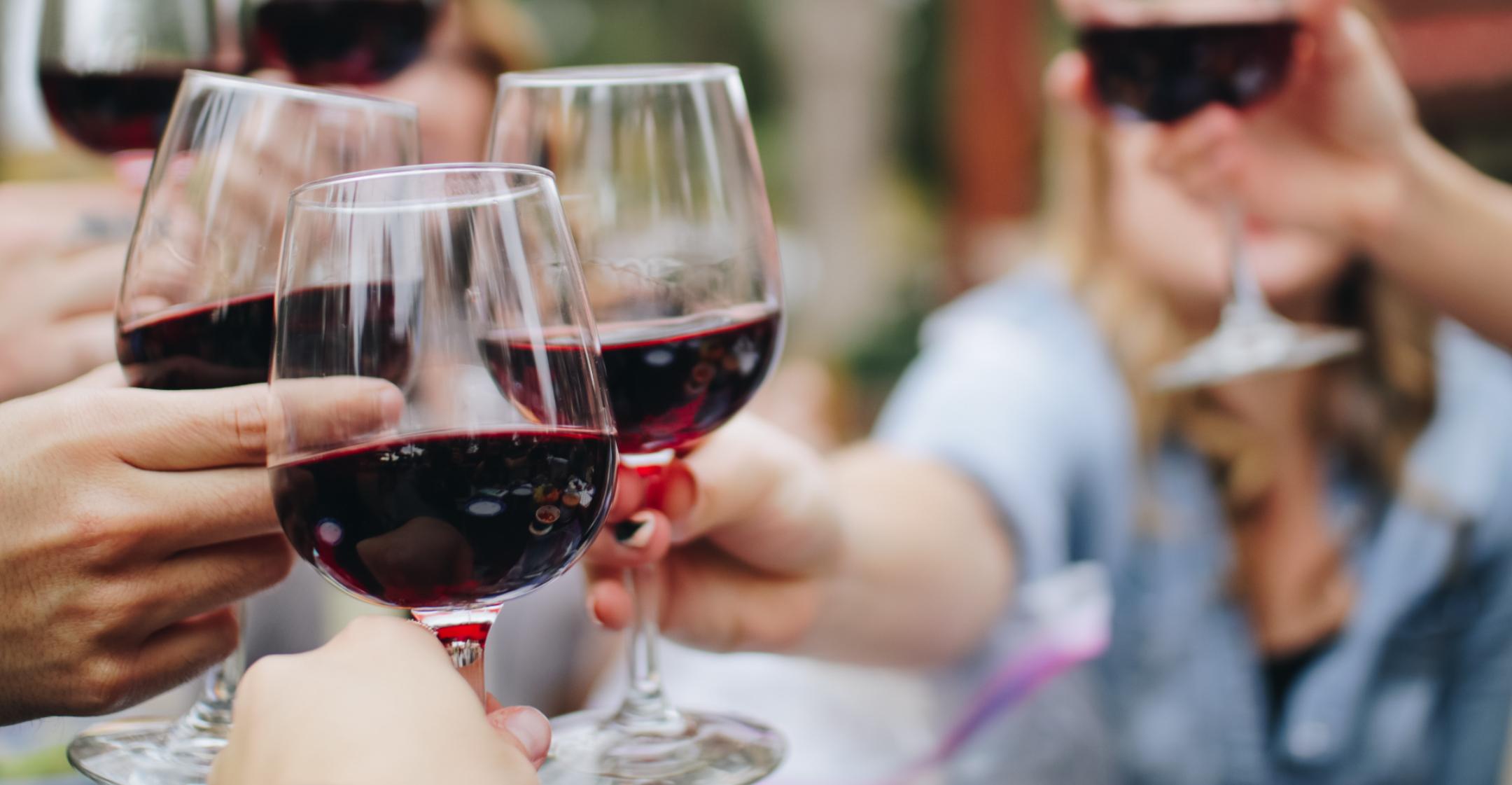 Glam Up Your Virtual Happy Hour With These Easy DIY Glitter Wine Glasses
If you're a vino who's become bored with drinking out of the same old boring wine glass week after week, here's a perfect project for you to pass some time: DIY glitter wine glasses!

Not only is the craft easy to make, but it requires just a few materials and can be personalized however you like.
Article continues below advertisement
What You'll Need
Wine glasses
Extra fine polyester glitter, in as many colors as you'd like
1-inch foam brush
Mode Podge (matte, or you can buy a dishwasher-safe variety)
Masking tape
Paper plates
Directions
First, wash and completely dry your glass. Then place the class on a paper plate. This way, any glue or excess glitter will fall onto the plate instead of the table, making it easy to clean up.

Next, apply a light layer of mod podge to the base of the glass.

Right after, shake glitter onto the mod-podged surface, turning the glass around all the way so that every spot is covered with glitter. Don't wait too long in between steps 2 and 3 or the mod podge will dry and the glitter won't stick.

Next, use your painter's tape to mark off where else you would like to add decoration: it can be on the entire stem or on sections of the "bowl" of the glass. Just make sure to leave at least one or two inches from the rim down, as that's where your mouth will touch. If you want to get more creative, use the masking tape to make designs like polka dots, hearts or stripes.

Once you've used the tape to mark off areas, repeat the same process you did on the base: add a light layer of mod podge and generously shake glitter onto the spot. Shake off excess.

Let the glass dry overnight. The next day, gently brush off any excess glitter that may not have stuck on.

Then apply another light layer of mod podge onto the glittered surfaces and shake on more glitter. Let dry overnight.

The next day, add another layer of mod podge to the glittered surfaces and let dry overnight — don't add any more glitter. The following day, add one more final layer of mod podge, which will ensure that the glitter doesn't come off. Let dry overnight. Now you're ready to get sipping! Wait a few days before washing the glass or putting it in the dishwasher.