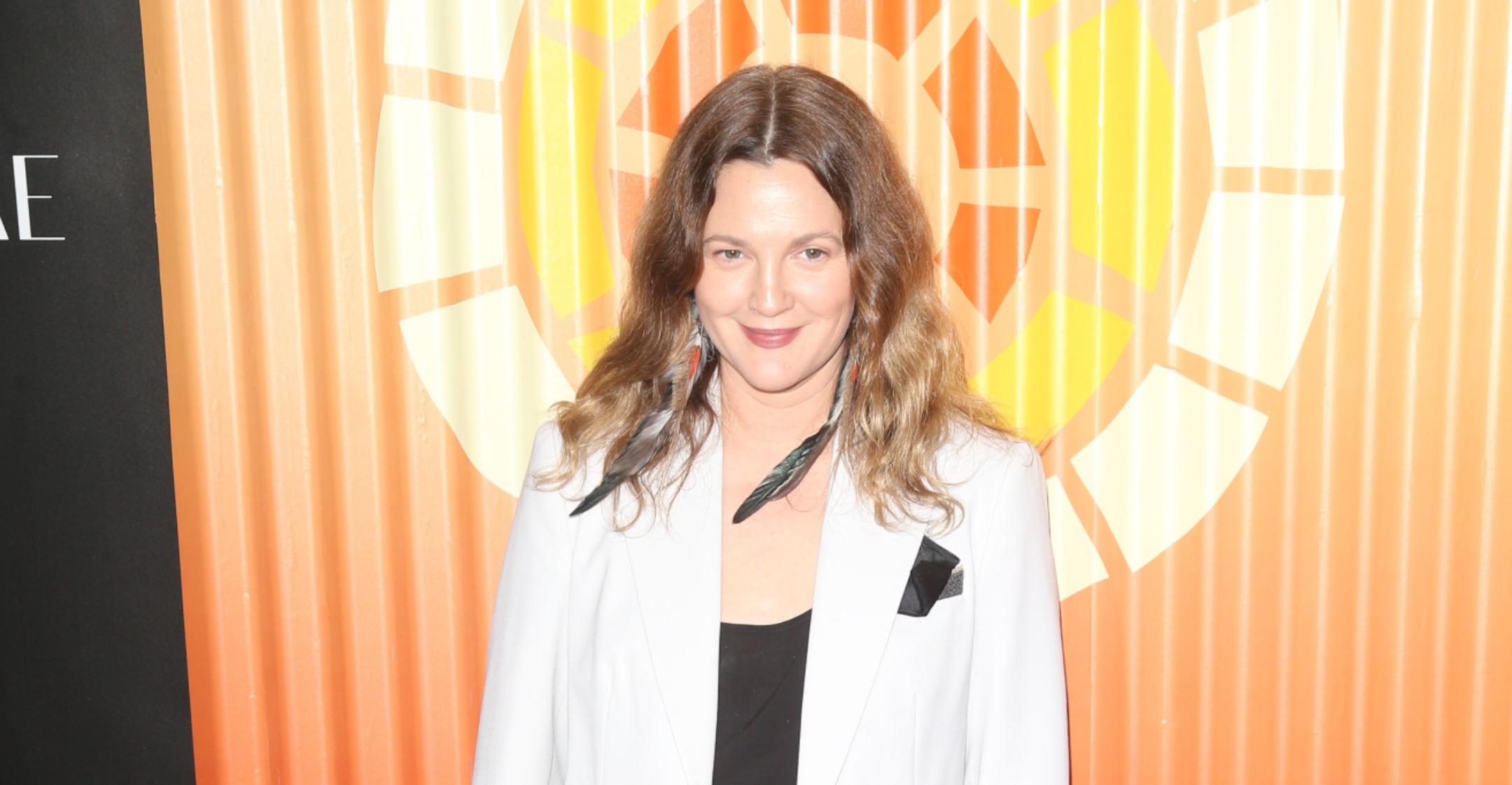 Drew Barrymore Announces She's Releasing A Cookbook, Calls The Work Her 'Culinary Passion Project'
Just a few weeks after Drew Barrymore unveiled her line of kitchen tools and appliances, the actress announced she's releasing her very own cookbook!

The star shared the exciting news on the April 21 episode of her talk show.
Article continues below advertisement
"So, you all know at this show, if you've ever watched it, how much we love cookbooks, how much we embrace it. And we have Cookbook Club, which is a very important part of the show. So guess what?" she told viewers, while standing alongside chef Pilar Valdes, who frequently appears on her cooking segments. "We wrote a cookbook!"
The Hollywood star then displayed the cover of their work, which is titled Rebel Homemaker: Food, Family, Life.

On the first page, there's a picture of pasta dish, as well as a cute snap of Barrymore and Valdes holding hands. "Because we really are dear friends," the Santa Clarita Diet alum explained of why she chose it as the lead image. "We met through food and cooking."
Article continues below advertisement
Valdes recalled how the two were gathered "around a kitchen island" three years ago when Barrymore "dreamed up" the idea of the recipe collection.

The Flower Beauty founder explained that during that time, she was looking for "new endeavors" to take on so she could "be a mom first."
Article continues below advertisement
"For me, cooking is so much about feeding other people ... and this cookbook is just about opening up that table, inviting more people in," the chef explained, to which Barrymore replied, "You're so altruistic, Pilar. Food for me is just about shoveling it in my face!"
Article continues below advertisement
The book, which Barrymore called a "culinary passion project," will include a total of 36 recipes, from Brie and Apple Sandwiches to Yuzu Eggs to Harissa Spaghetti.
According to the publishing house, the mom-of-two will also share "personal essays and stories about female friendship, single parenting, the importance of self-care and alone time, and how to slow down and share the joy of family and food, both during special occasions and as part of everyday life."
While this is the first cookbook for Barrymore, she released her memoir, Wildflower, in 2015.