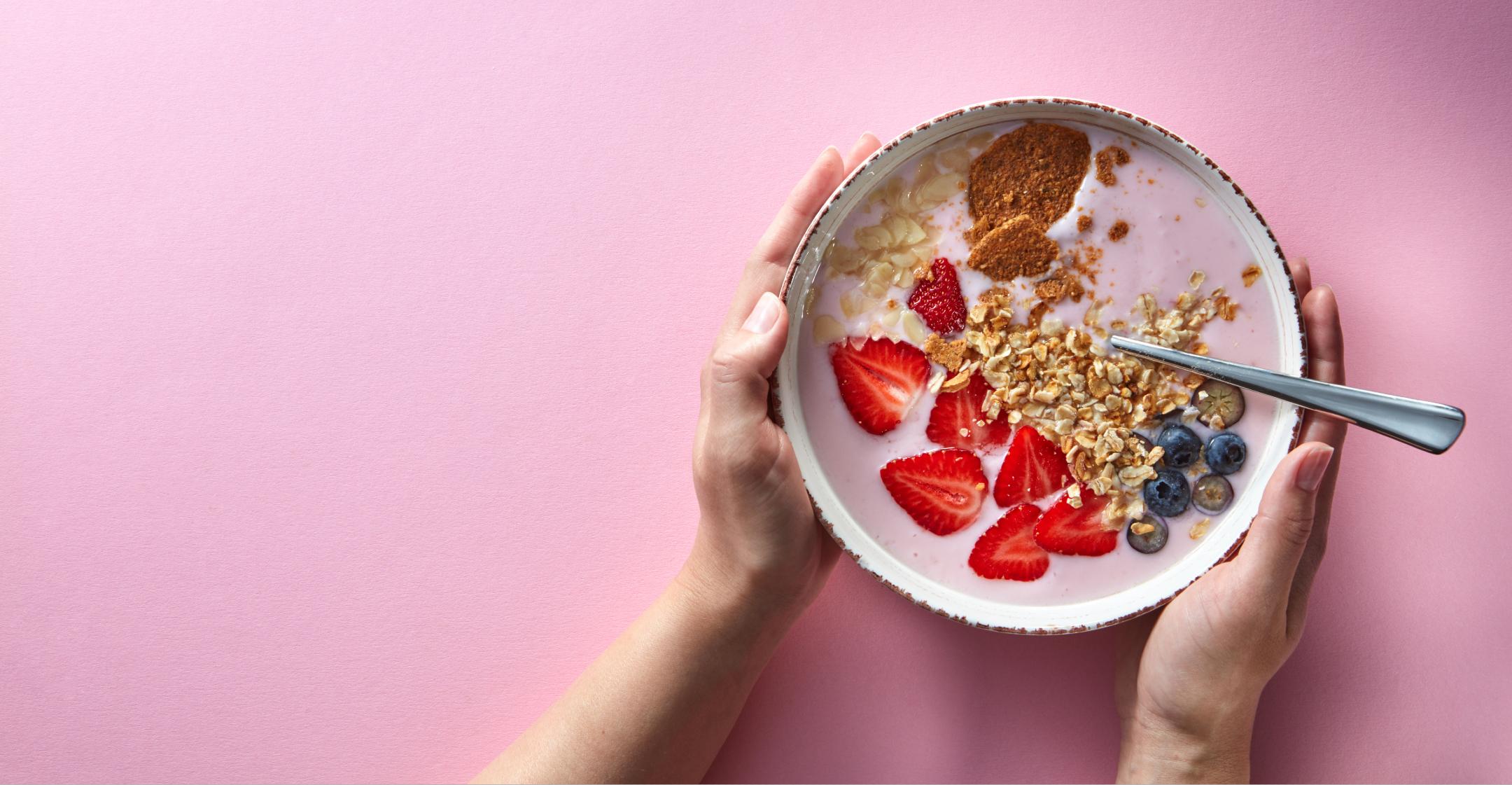 Blender Company Ninja Will Pay You $25,000 To Create And Taste Trendy Smoothie Bowls, So We're Applying ASAP
Your dream job awaits: Kitchen appliance company Ninja is looking to hire a Smoothie Bowl Sommelier — and no formal kitchen training is needed to apply. Even better, the two-month gig pays $25,000!
Article continues below advertisement
"Over the last year, people have spent more time in the kitchen than ever before. Our search for a Smoothie Bowl Sommelier is a nod to consumers' newfound kitchen curiosity and passion for beautiful and thick smoothie bowls," shared Sasha Hartman, senior vice president of global creative at Ninja. "We're seeking an enthusiast who shares our passions for innovation, nourishment, and, of course, the art of creating Insta-worthy smoothie bowls."
"Are you a smoothie bowl fanatic who makes the thickest, most beautiful smoothie bowls on the block? Is the sound of a blender powering through ingredients one of your ASMR triggers? Do your friends constantly lament how long it takes you to capture the perfect picture of your meal before anyone can eat? Looking for a fresh start in 2021?" the listing reads. "Ninja is embarking on a nationwide search for their first-ever Smoothie Bowl Sommelier. Ninja's Smoothie Bowl Sommerlier will pair surprising flavors to concoct custom smoothie bowl recipes, ultimately helping consumers and fellow smoothie bowl lovers rethink what their blender can do."
Article continues below advertisement
According to the job listing, the brand is looking for someone who has a "discerning palate," a "demonstrated passion for food (especially smoothie bowls) and a healthy lifestyle." The perfect candidate will also have an "obsession with creativity and food that looks as beautiful as it tastes" and "spends bulk of free time in the kitchen or the grocery store."
Article continues below advertisement
As the Sommelier, you'll act as the official spokesperson for the Ninja® Foodi® Smoothie Bowl Maker and Nutrient Extractor, in addition to being responsible for the "development of 4-5 custom smoothie bowl recipes and aesthetically pleasing imagery of smoothie bowls."
The job also entails hosting a virtual event to teach others the tricks of the trade, so you have to be comfortable in front of the camera. Other duties include participating in media training and assisting with press releases.
To apply, submit a video explaining why you would be the best candidate for the job, a resume that shows your passion for smoothie bowls, and a photo of a creative concoction you've whipped up in the past.
You can apply here through February 12. Good luck!