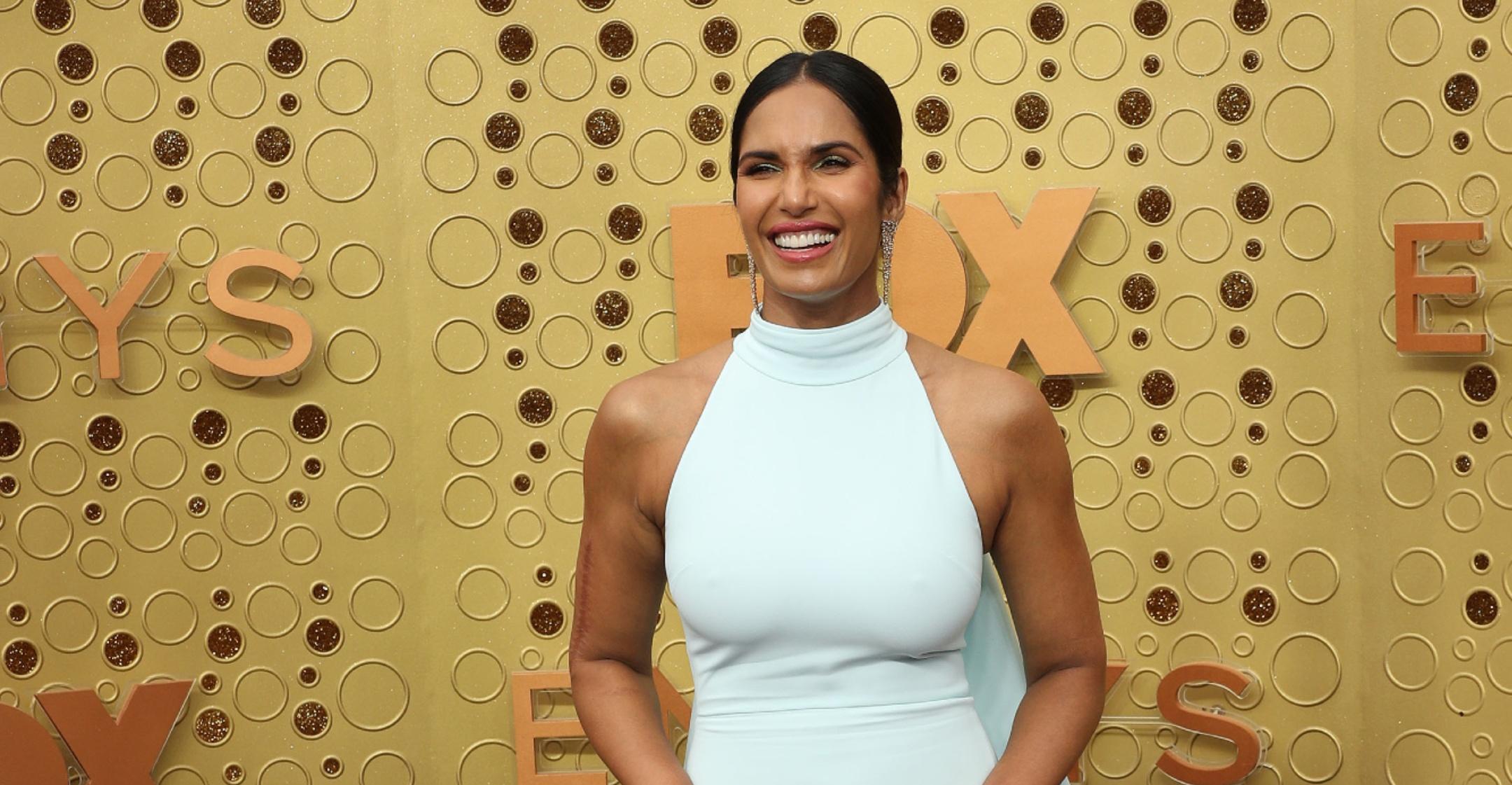 Padma Lakshmi's First Children's Book 'Tomatoes For Neela' Was Inspired By None Other Than Her Love For Cooking
Top Chef star Padma Lakshmi has released her first children's book, Tomatoes for Neela — and to no one's surprise, the cute read incorporates her love of cooking!

"It's a celebration of food, the many people who help bring it to us and the connection it provides to our family and our culture," she shared of her work, which is aimed at kids ages 4 to 8 and releases on August 31.
Article continues below advertisement
The book also serves as a tribute to Lakshmi's own family, as she revealed that cooking together, teaching techniques and passing down recipes is something the women in her brood have bonded over for years.
Article continues below advertisement
"It came to me when Krishna asked for pomegranates in July and I had to explain that it's not their season here," she explained of the book's inspiration in her Parents magazine interview. "I guess I've always loved books about food. When I was little, I had a fantastic book of poetry called Let's Marry Said the Cherry by N. M. Bodecker. I was fascinated by the references to foods I had never seen growing up in India, like watercress and clover."
And though she tries to bring a fun element to it, the cookbook author admitted that she can be pretty strict when it comes to 11-year-old daughter Krishna Thea's diet.
"I believe you set a child's eating patterns by the time they're four or five, and the best way to get a child to eat healthily is to eat well yourself," she shared, which is why she keeps their "diet 50 percent fruits and vegetables."
Article continues below advertisement
But just like very other kid, Krishna enjoys chowing down on pizza and ice cream — treats Lakshmi will allow as along as they commit to eating healthy for the next few days. "Mainly, I stress balance," she noted.
Article continues below advertisement
The Emmy-nominated TV host's adoration for being in the kitchen has already rubbed off Krishna, who often impresses her mom with her knowledge.
Lakshmi recalled on one occasion when her daughter FaceTimed her, asking how to make fried chicken.
Before she could even start listing the directions, she noticed her daughter "had prepared the egg wash, the breadcrumbs and the flour, and had the paper towels and tongs all ready. She had even salted the breading."
"When I asked her how she knew how to do it, she said, 'Mom, I've been watching you for years!'" gushed Lakshmi.