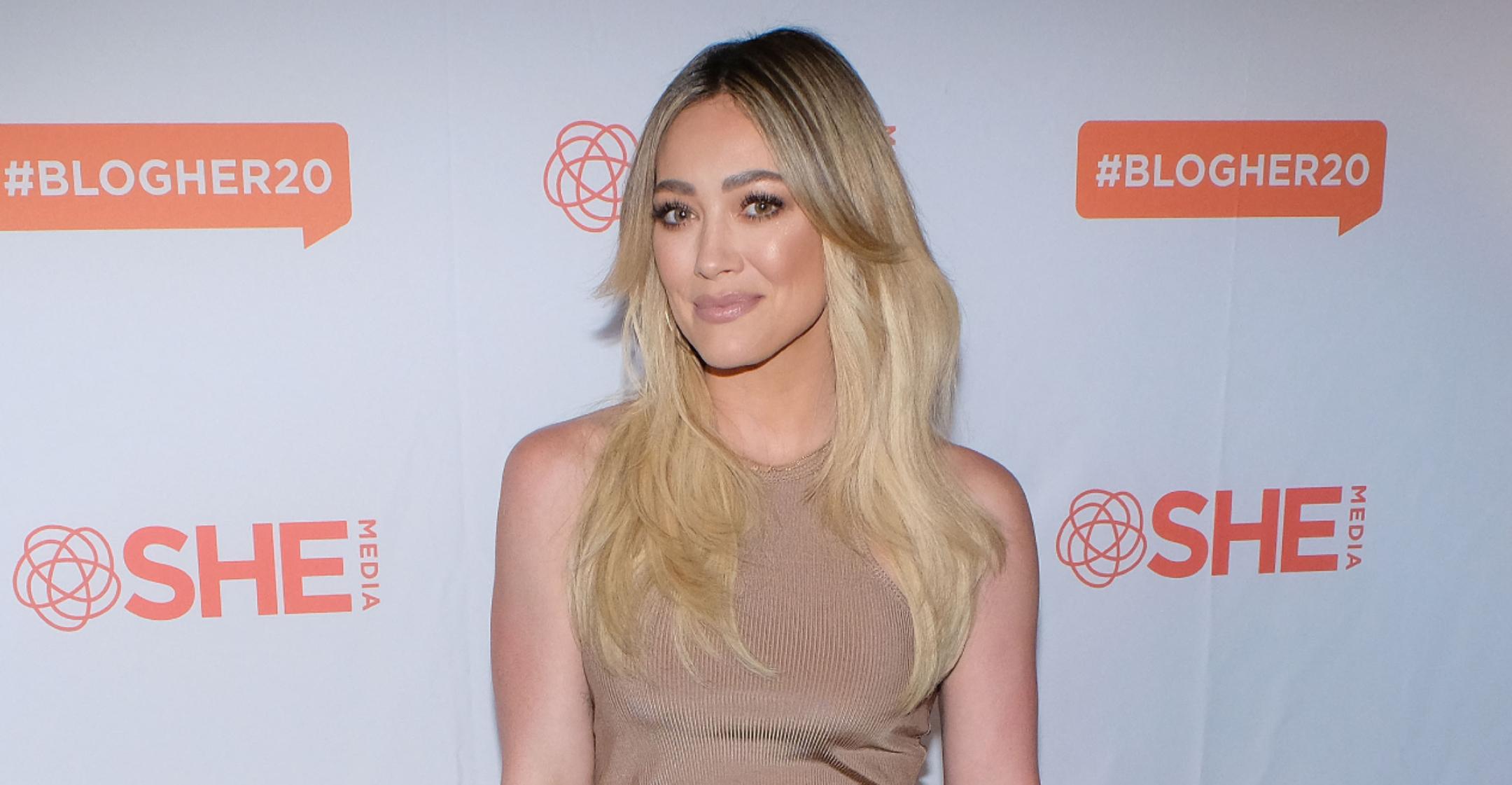 Hilary's Duff's First Children Book Encourages Young Girls To 'Be Brave, Take Risks & Approach Life With An Open Heart'
To say that Hilary Duff is keeping busy during the pandemic is an understatement! In addition to revealing she was pregnant with her third child, the actress was filming for the seventh season of her hit series Younger — but it turns out she was also writing a children's book, My Little Brave Girl.
Article continues below advertisement
"A poetic text encourages girls to reach higher, dream bigger, and approach the world with their hearts wide open," the book's description reads. "This love letter to little girls was inspired by Hilary Duff's own experience as a mother as she considered all the ways her daughter had to be brave even as an infant."
Article continues below advertisement
The star, who shares 9-year-old son Luca with ex Mike Comrie and 2-year-old daughter Banks with husband Matthew Koma, hopes that when young girls read the book, they learn "that their future is boundless."

She also wants to encourage them to "be brave, take risks and approach life with an open heart."
While talking to PEOPLE, Duff explained how her own childhood experiences in Texas inspired the story's theme of friendship.

"Most of my play was done outside with neighborhood kids, climbing trees and riding bikes. I had to use my imagination a lot — we didn't have a ton of toys," she recalled. "I think it shaped how I am today and how I raise my kids. I'm adventurous and we love to be outdoors!"
Article continues below advertisement
"When it comes to friendship, I've always been the type to have a smaller group that sure do mean a lot — quality over quantity in that department," she said of her current relationships. "They have always been a support group and safety net for me."
"All of my friends are very different — different ages, different places across the country, different stages of their lives — I'm constantly learning from each one of them," the star added.
Little Brave Girl just released on March 23, but that doesn't mean the Hollywood star hasn't started thinking about a second book.

"I have some loose ideas and an understanding of what I want it to be," she revealed, "but it hasn't all come together yet."