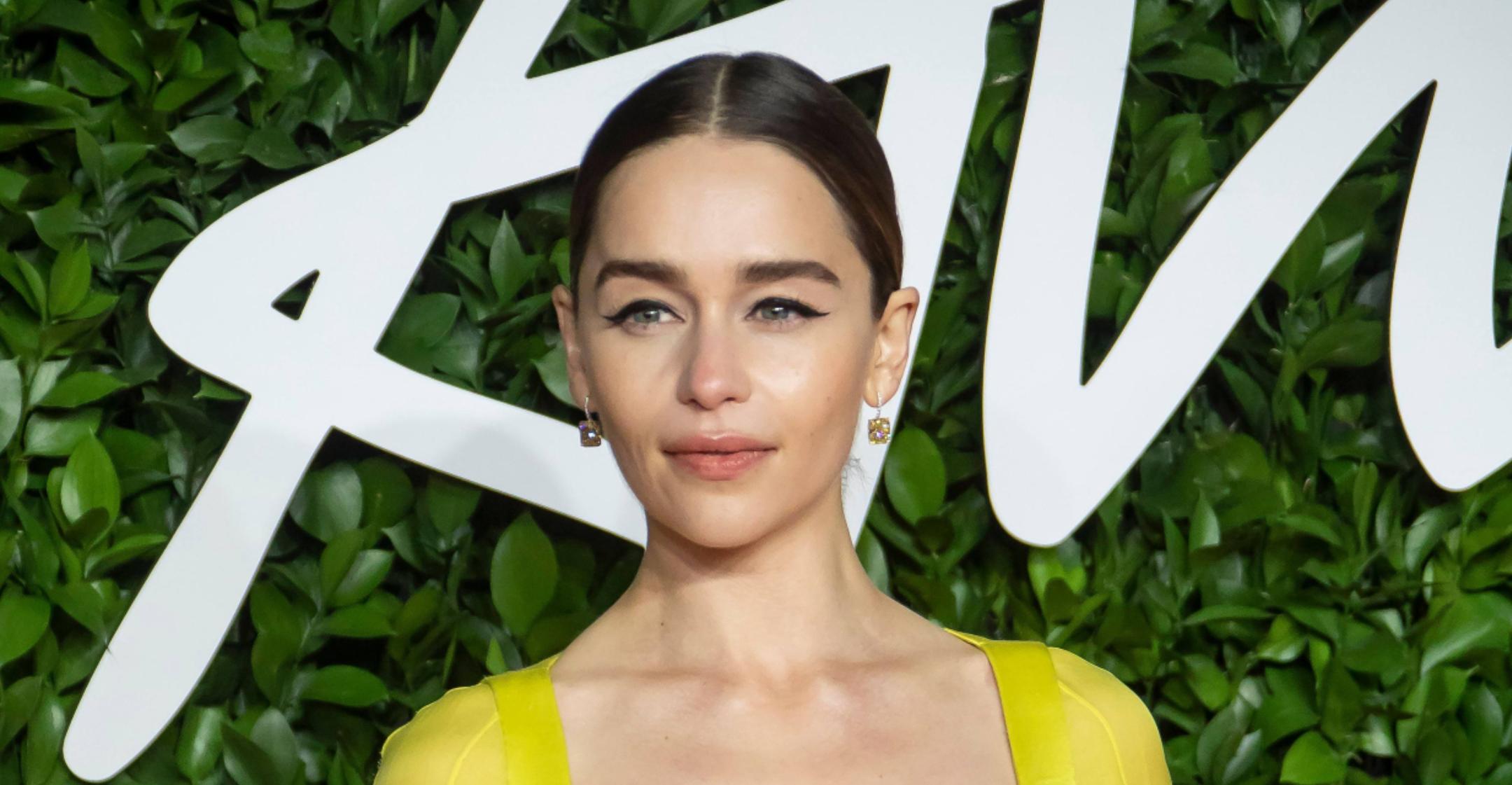 'Game Of Thrones' Star Emilia Clarke Spills Details On Her 'Fabulous & Feminine' Comic Book, 'M.O.M.: Mother of Madness'
Mother of Dragons by day, Mother of Madness by night!

On July 21, Game of Thrones star Emilia Clarke's first comic book, M.O.M.: Mother of Madness, will hit shelves after two years in the making.
Article continues below advertisement
"We're always calling mothers superheroes, and I'm like, what if they were?" she explained to Entertainment Weekly of her work. "What if they legitimately were superheroes?"

Clarke shared that the three-issue series, which she wrote with Marguerite Bennett, features "a lot of silliness" and takes place in "an extreme genre-bending atmosphere."
Article continues below advertisement
The story revolves around Maya, a mom who uses her newfound superpowers to bring down a group of human traffickers.

Clarke called her "a bada** single mom superhero. She's funny, she's fierce and she is just a regular woman trying to figure her s**t out. But with the addition of some helpful lady powers."
It was Clarke's own experience as a self-professed "fangirl" that made her want to create a strong female character.

She recalled one year at Comic-Con, where she was "not seeing women that aren't in Lycra ... Are there any women out there that are superpowered, but aren't in a skintight costume? Not that I can see."
Article continues below advertisement
The series has an overall emphasis on girl power, as the illustrations were drawn by Leila Leiz and the cover artwork by Jo Ratcliffe.

"It's been a very beautiful female experience in the creation of it, and a phenomenally creatively fulfilling process," gushed the actress. "But the biggest reason why I wanted to make this comic is because I wanted young girls to look at a woman that was fallible."
"Obviously, you're seeing that a lot in the industry; you've got all of these incredibly empowering female shows. But I just felt like I hadn't seen it in this genre," she noted of the comic book world. "I think back to my younger self and I think, if I was allowed in that comic book store, and I got to see a version that I felt like I could relate to on some level, I would have been absolutely in."
Visit EW's website to get a sneak peek at some of the pages!