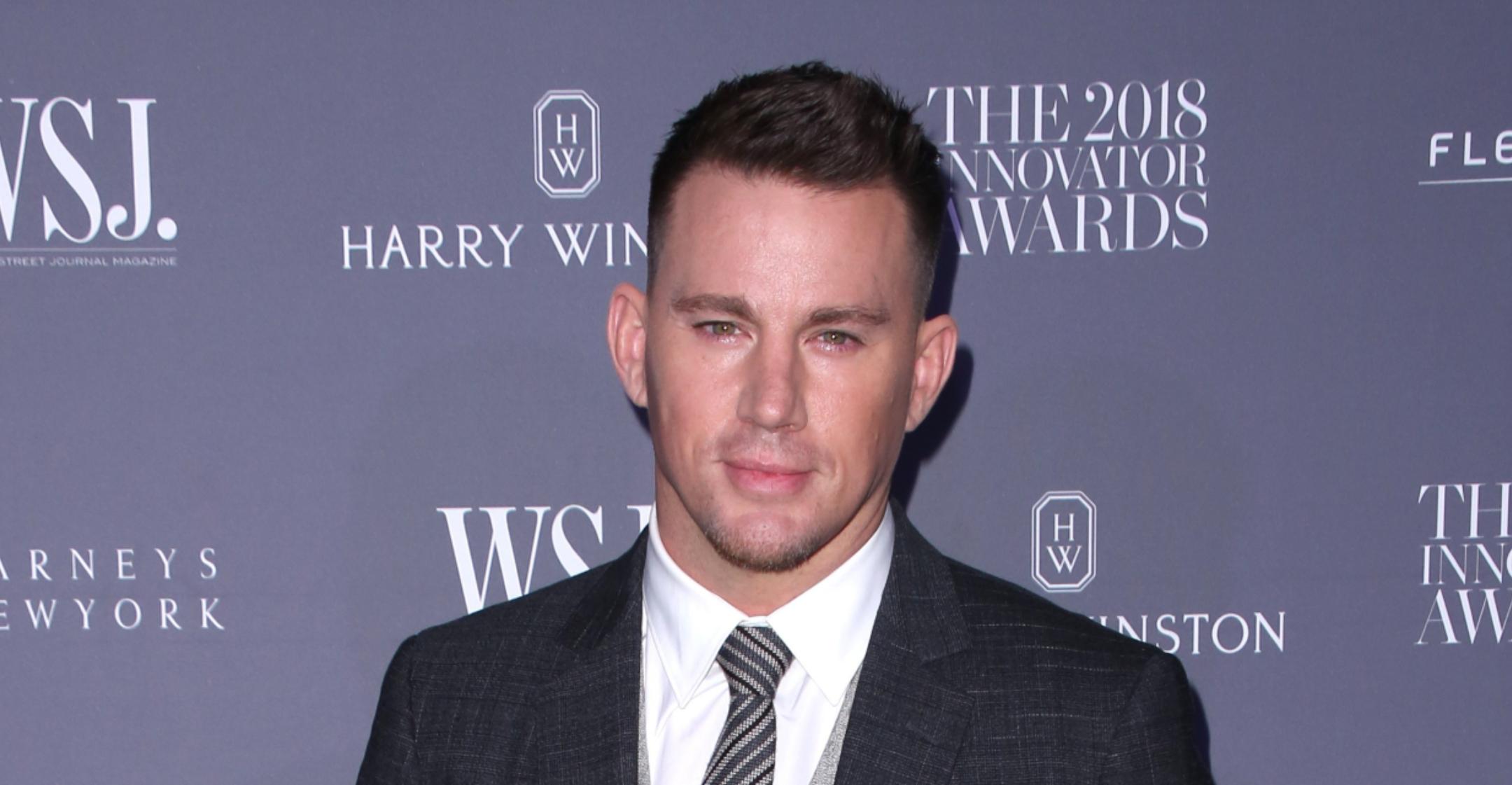 So Sweet! Channing Tatum Hopes His First Children's Book Teaches Fellow Girl Dads To Embrace 'Their Daughter's World'
He may be known for stripping off his clothes on stage, but Channing Tatum is just as comfortable playing dress-up with his and Jenna Dewan's 7-year-old daughter, Everly.

The actor dished on his fun relationship with his little girl as he gears up for the release of his first children's book, The One and Only Sparkella.
Article continues below advertisement
"Ella is excited for her first day at a new school. But her first day doesn't go quite as planned: Her new classmates don't like her disco-ball shoes, her PB&J-with-sprinkles sandwich, or her rainbow-y unicorn painting," the official description reads.
Article continues below advertisement
"Ella decides to try to be less sparkly at school the next day so the other kids won't make fun of her. But with a little help from her dad, she soon learns the importance of just being herself, no matter what other people say."
Article continues below advertisement
"We played a lot in her room over quarantine, and it helped flesh out the story," he explained. "Even when I was home alone, I would find an item of hers that gave me an idea. Once, I sat on the sofa, and her fairy wand stuck me in the butt."
Though the book is geared toward kids, the Magic Mike star noted that he wants parents — fathers, in particular — to learn from it as well.

"I want dads not to be afraid to go into their daughter's world and discover who they are," he expressed. "When I became a single father, I had a lot of fear about connecting to Everly in every way that a little girl might want. I didn't wear nail polish or know how to braid hair. But now I do both."
Article continues below advertisement
"I paint my face, I wear tutus — rarely am I around the house without some sort of costume on," he admitted.
"I jumped with both feet into this magical world, and I was rewarded with a kind of love that I don't think I would have ever been able to have otherwise," he added.
Article continues below advertisement
Last summer, the Step Up star shared a sneak peek at the book's dedication page with PEOPLE.
"To Everly, the most brilliant magical being that I have ever known. You are my greatest teacher," he gushed.
"My only wish is for more time in this life to play in all of the magical realms we have created," he continued. "This is also for all Dads that might have a little girl… Wear whatever, dance however, and be as magical as you can. Because I promise they will return the love."
The One and Only Sparkella releases on May 4.