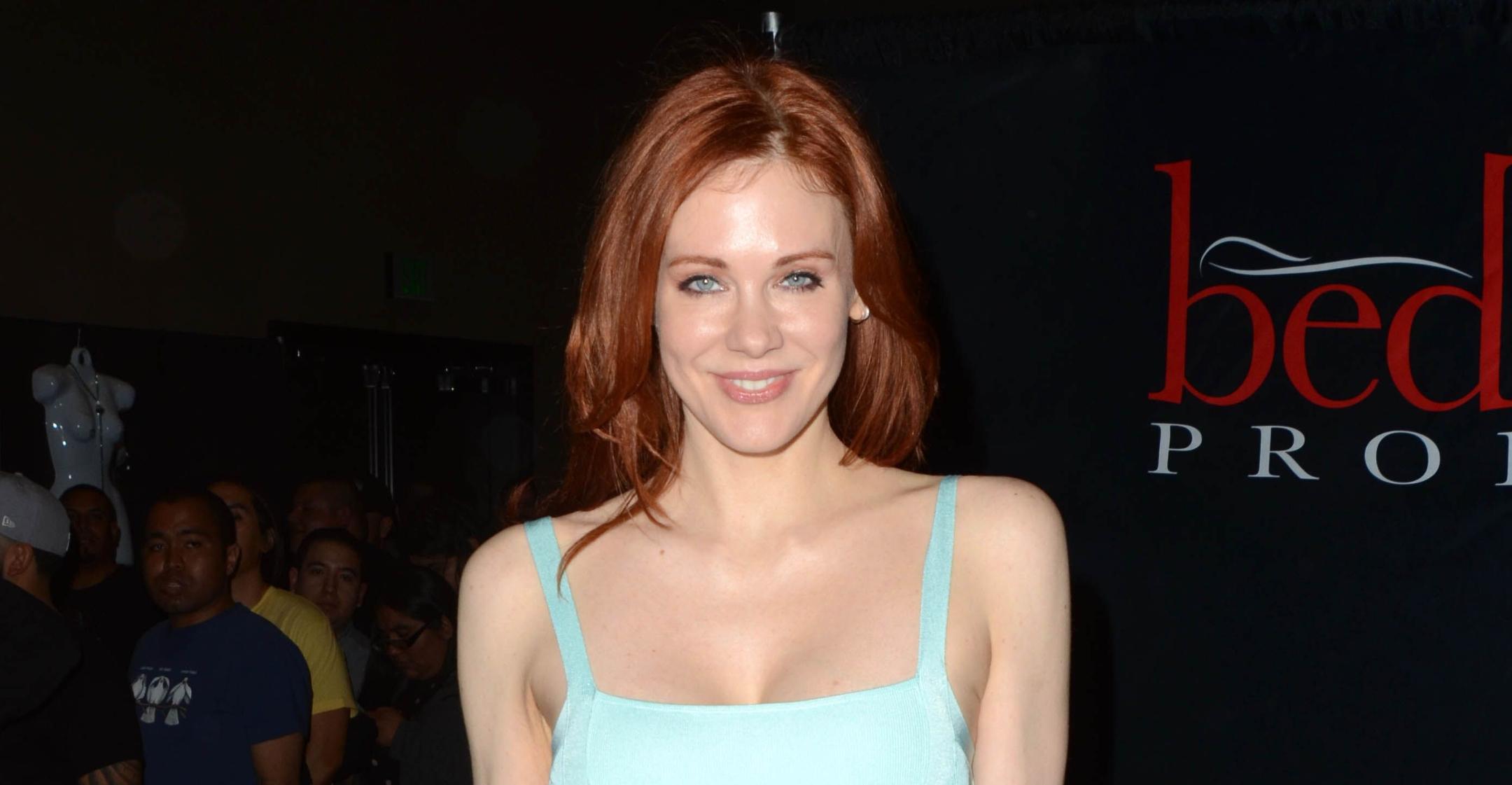 Exclusive: Maitland Ward Learned How To 'Embrace Her Imperfections' & Take Risks In Order For Her Career To Thrive
Even though Maitland Ward strips down for a living — the actress switched over to the porn industry a couple of years ago and never looked back — she too has struggled with her confidence. Now, the red-headed beauty has a thriving career, and it's all because she learned some important lessons along the way.
Article continues below advertisement
"You know, it's interesting, when I was younger, I would have been terrified to take off my clothes or be seen by others, but as I have grown older, I have become more comfortable in my skin," Ward, 44, exclusively tells Morning Honey.
Over time, Ward realized she just needed to focus on herself. "It's about embracing your imperfections and not caring what other people think," she says.
Article continues below advertisement
And the White Chicks alum did just that! Ward, who starred on Boy Meets World from 1998-2000, knew she wanted to break out in the adult film industry, and even though some people in Hollywood weren't supportive of her big move, she was adamant on proving everyone wrong.
Article continues below advertisement
"Look at my career! People thought, 'No, you aren't like that, you can't do that, no, nobody will ever pay a dime for you to be seen in a sexual way,' and the more and more I did things and took scary chances that I wanted to take, the more I got confident in myself and in my body and in everything because I saw it's not about other people's opinions of me, it's about what I want to do," she states. "Taking the risks along the way and getting rewarded by taking these risks and having confidence in myself."
"Your imperfections make you who you are as much – what is perfection? I mean, who knows. But the more and more you can embrace your imperfections, the more and more confidence you will have," she adds. "One of the great pieces of advice I heard in my life is that people are thinking about you a lot less than you think."
Article continues below advertisement
At the end of the day, Ward — who has starred in several adult films for Vixen Media Group and Deeper — wants others to take a chance — whether in your career or just in life because otherwise you will just stay stagnant and won't grow.
Article continues below advertisement
"Don't run away from things – you'll feel more empowered if you do something you're afraid to do and you take that step," she shares. "I guarantee you you will feel more empowered on the other side because you not only looked fear in the eye but you said, 'I am going to do it anyway.' But you also did something that you wanted to do, so I am not saying everybody has to take their clothes off to do this, this might have been my journey, but I mean, if you're scared but they really want to do it, take little steps. Go forward with that. Take these steps in spite of your fear. It's exhilarating. I get off on that too – the fear – and then doing it anyway. It's very exhilarating and [a way] to build confidence."
"Don't ever run away from something you want to do in life because you're scared – that is the reason to do it. If you weren't scared of it, then it probably wasn't a big deal," she says. Preach, girl!