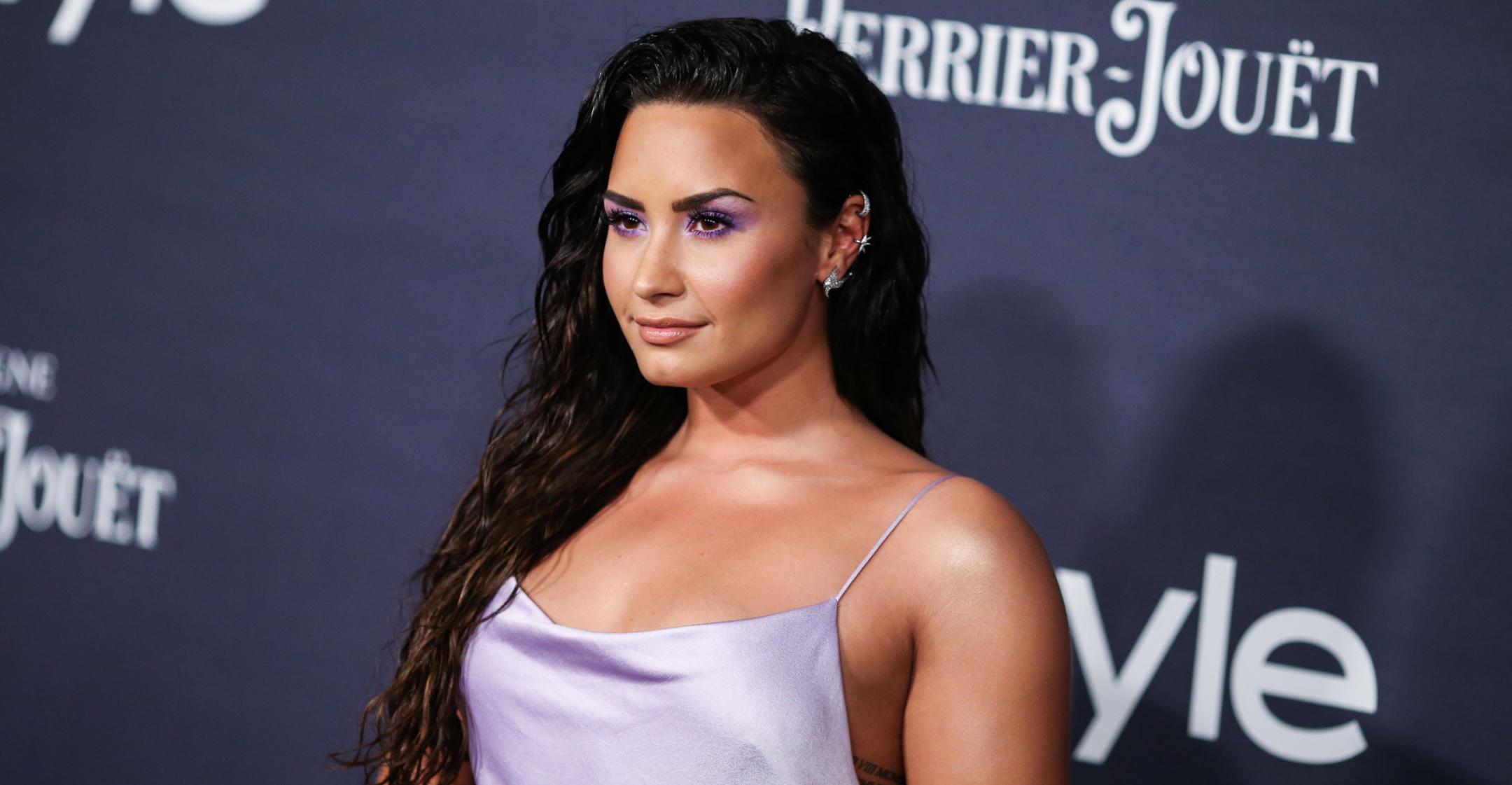 Whenever Demi Lovato Finds Herself Struggling With Her Eating Disorder, She Reminds Herself, 'I Am Worth It'
Article continues below advertisement
"This is the @neda symbol for eating disorder recovery," she explained in an Instagram post, which displayed a pale pink mug that featured the words "I am worth it" and the aforementioned design. "I painted this at @colormemine years ago.. even though I was in the throes of my eating disorder, I still made this in hopes that I would truly believe it some day."
Article continues below advertisement
"I still struggle. Daily," she admitted. "There are periods of time where I forget about my food struggles and other times it's all I think about. Still."

"But that is what ED recovery looks like for some people and I still have hope that someday I won't think about it anymore," the "Sober" singer continued. "For now my mug reminds me that I am worth it, and today I believe it."
Her candid post didn't go unnoticed, with the National Eating Disorders Association (NEDA) praising the star for her confession.

"Thank you Demi for being open and honest about your ongoing struggle," the comment read. "ED recovery is not linear and this post is an important reminder to take it one day at a time. 💙💚 We are so glad your NEDA mug serves as a reminder that YOU👏ARE👏WORTH👏IT👏!! 🥰."
Article continues below advertisement
Actress Olivia Munn wrote, "Love You Sis," while Kerry Washington left a few heart emojis.
The former Disney star is no longer afraid to talk about her body. While she's confessed to editing out things like cellulite, she vowed in 2019 to show off her natural shape.
"I'm just literally sooooo tired of being ashamed of my body, editing it (yes the other bikini pics were edited – and I hate that I did that but it's the truth) so that others think I'm THEIR idea of what beautiful is, but it's just not me," she noted. "This is what I got. I want this new chapter in my life to be about being authentic to who I am rather than trying to meet someone else's standards."