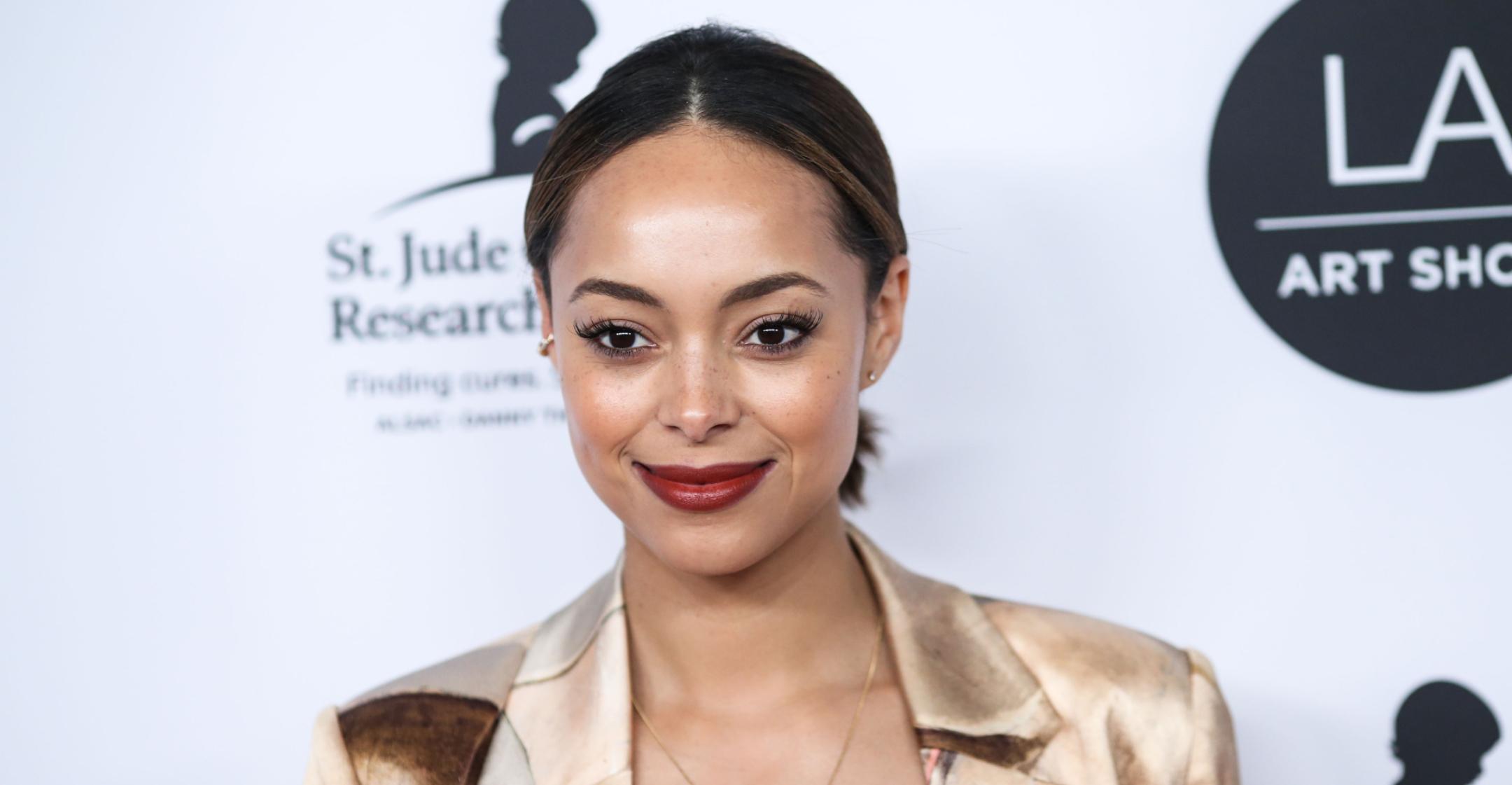 Amber Stevens West States There's 'Still More Work To Be Done' When It Comes To Representing Black People On Screen
You probably recognize Amber Stevens West from Greek or Jump Street 22, but the actress declared that her role in the new Starz comedy Run the World is her most important to date.
Article continues below advertisement
"What I love so much about Run the World is that we really show how multifaceted Black people are. It's not the story that we're always told about Black people, that there's always the struggle right behind it; this show is not about that at all," she explained in an op-ed for PEOPLE.
"It's really about people living, thriving and enjoying their lives and going after their dreams," she continued. "I hope that people start to equate successful, beautiful lives with Black people, because we have those too."
Article continues below advertisement
Since the star grew up with a white father and Black mother, she was "blissfully ignorant" about race during her childhood, but when she started acting in her teen years, she was often told she didn't "fit" into what "the producers thought a Black girl should be."

"And that's when I started to feel really insecure about who I was and where did I fit in, and how am I going to navigate this," she explained, revealing that at times, she was asked to be "more urban."
Article continues below advertisement
"I can't be more Black, and I'm clearly not the pretty blonde lead, so I just accepted the fact that I would always play a marginalized character," she recalled. "I'd always just be on the sidelines and be the best friend."
"There's still more work [for representation in film] to be done, because there's a tunnel vision that Black people are just this one way," West Stevens stated. "But as the industry has started to shift over time and we started to give more of a platform to Black people, I changed my attitude too: I'm no longer accepting to just be a sideline personality."
Article continues below advertisement
The brunette beauty said that her view of her own identity has also changed, especially in 2020.
While she noted that she has experienced "very little racism" herself, she knows it's still an issue. And since she now has a daughter, she wants to help elevate Black voices, as that's the only way things can improve.
Article continues below advertisement
"Someone asked me what it meant to me to be on a show that was all Black people. And I had no idea I felt this way: I burst into tears. And I think the reason was ... I was scared to identify myself as Black," she acknowledged. "I never felt Black enough in my world, and then to be asked to be a part of this show. Someone else found me and said, 'You are enough, you are the person that we think would be best to be in this project that's highlighting the Black experience.'"
"I didn't even realize it was so powerful to me until that moment. It was really special. And that's what means the most to me; it influenced my self-esteem. I just feel better about who I am as a person, and, like, I am enough."