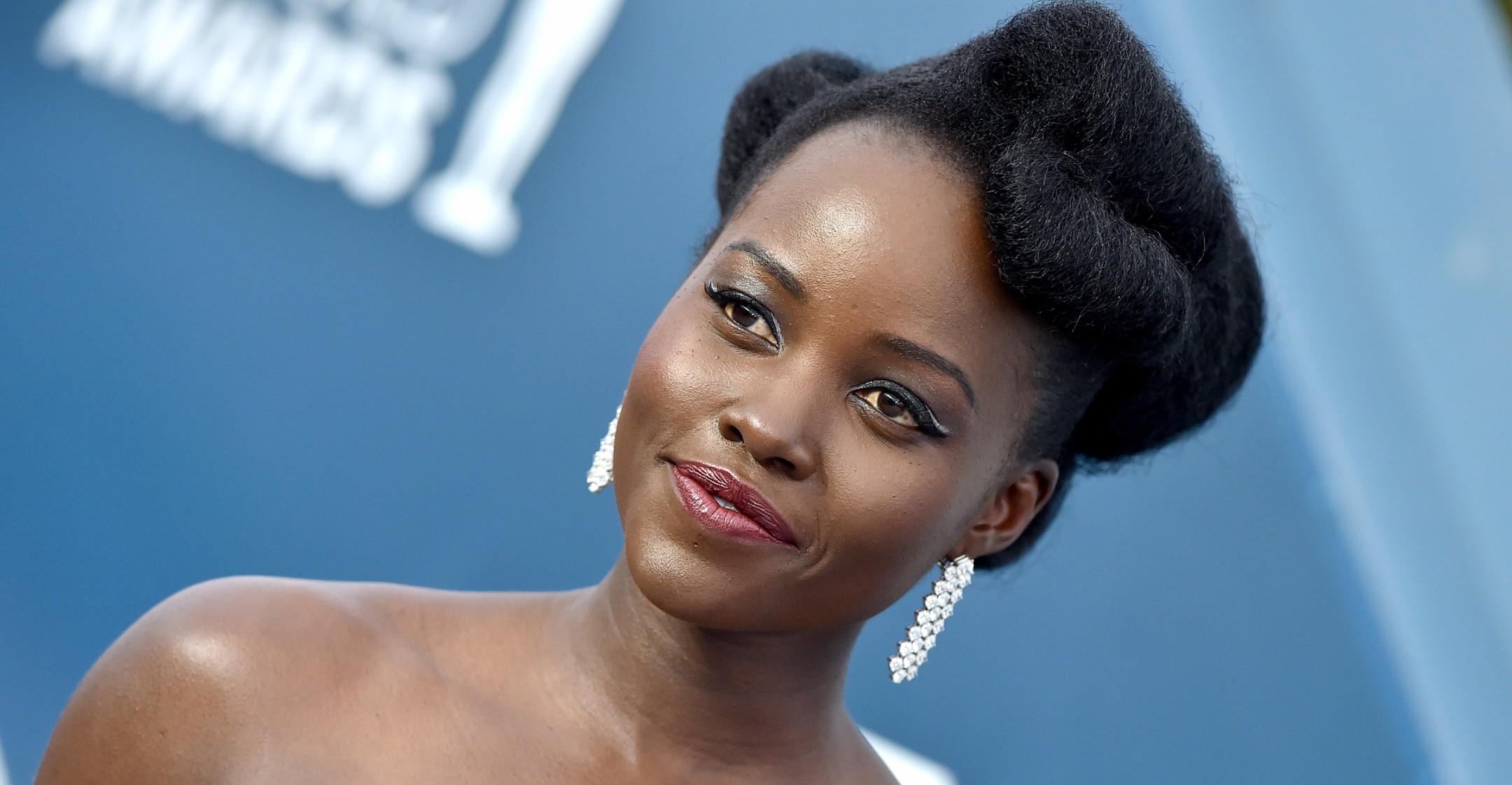 Lupita Nyong'o Hopes Her African Children's Series 'Super Sema' Will Help 'Dark-Skinned' Kids Feel Represented
Actress Lupita Nyong'o received an Oscar for her role in 12 Years a Slave, which was only the second movie she ever starred in — but her work with the African children's series Super Sema just may be her biggest point of pride.
Article continues below advertisement
"This is exactly the kind of show I want to see out in the world, and it's the kind of show I wish I had when I was a little girl," she shared with PEOPLE. "I wept with glee watching a dark-skinned African girl who's determined, resourceful, and has an innate sense of justice on my screen."
Nyong'o lends her voice and acts as an executive producer for the YouTube series, which depicts the superhero characters using STEAM-based (Science, Technology, Engineering, Art and Math) superpowers to bring down the bad guys.
Article continues below advertisement
The educational aspect of the program is something the star wishes she was exposed to while growing up in Kenya.

"If science and technology were presented to me in a fun way, maybe I would have felt differently," she admitted. "I think the show will inspire kids to be curious about these subjects ... and the show's message, which is about applying your mind to solve the world's problems, is powerful."
Article continues below advertisement
This isn't the first time the brunette beauty has tried to be an inspiration for kids, as in 2019, she released a picture book called Sulwe.

"Sulwe is a mirror for dark-skinned children to see themselves, a window for those who may not be familiar with colorism, to have understanding and empathy, and an invitation for all who feel different and unseen to recognize their innate beauty and value," she shared of her work, which is now being turned into an animated musical for Netflix.
Article continues below advertisement
The book stems from her own experience of feeling like an outsider in her community.
"I remember a time when I too felt un-beautiful," she said. "I put on the TV and only saw pale skin, I got teased and taunted about my night-shaded skin. And my one prayer to God, the miracle worker, was that I would wake up lighter-skinned."
"So, I hope that my presence on your screens and in the magazines may lead you, young girl, on a similar journey," Nyong'o expressed to her readers. "That you will feel the validation of your external beauty but also get to the deeper business of being beautiful inside. There is no shade to that beauty."
Super Sema is now available to watch on YouTube.